With the holidays coming up, busy parents are stocking up on an arsenal of games and toys to keep kids entertained.
Here's a round up of our favourite 11; to keep kids of all ages – from newborn to adults – busy for hours!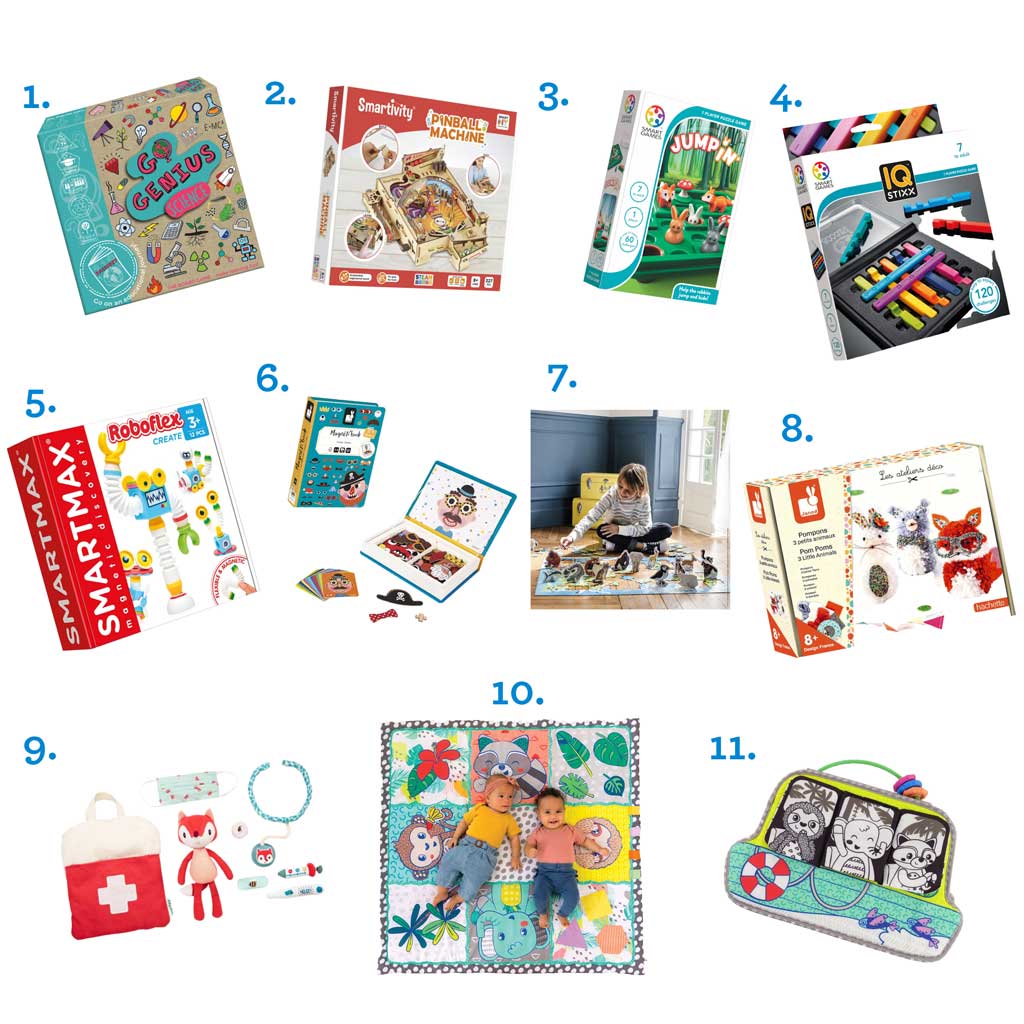 1. Smart Go Genius
RRP: £19.99 | Available from Smart Toys and Games
Take children on an educational trip of a lifetime with the Go Genius collection. Perfect toys to keep kids entertained during the holidays.
The award-winning range of subject-themed board games are designed to help and improve children's knowledge.
And – best of all – this award-winning collection uses sustainable materials and is 100% recyclable.
Brand new for this summer, Go Genius Football is perfect for kids who love to watch a match.
Go Genius Science for the active mind. Whilst Go Genius History will help grow children's knowledge; by answering questions on everything from the Ancient Greeks, Romans and Vikings and World War II.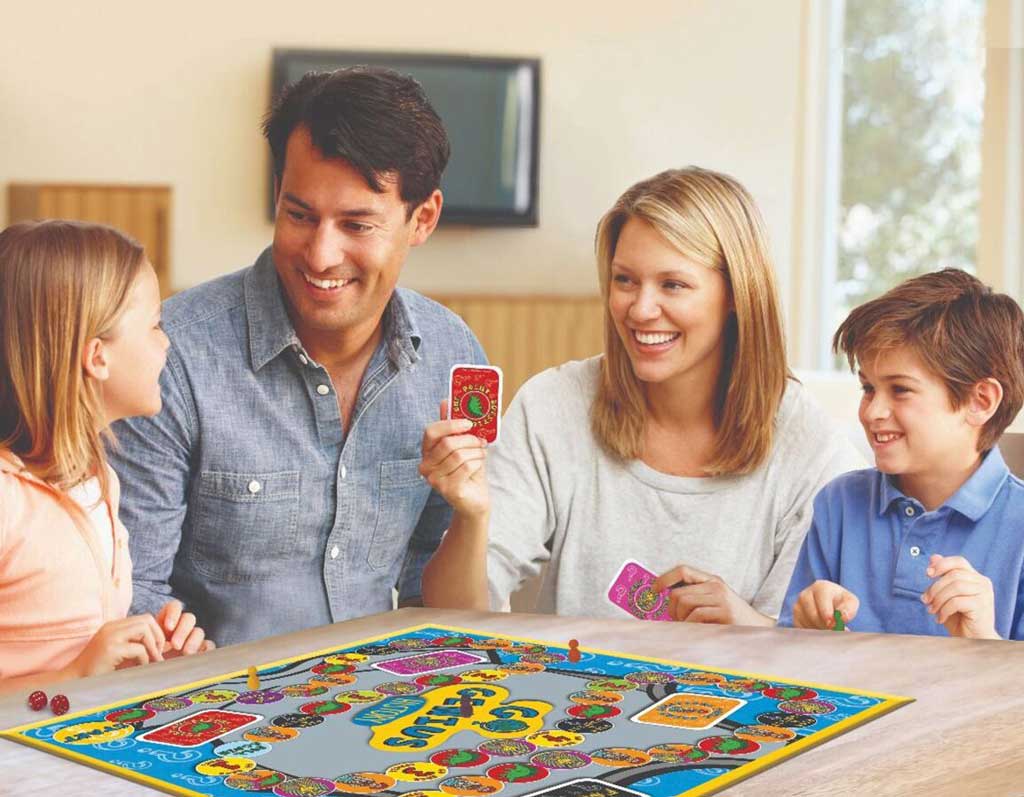 2. Smartivity Pinball
RRP: £37.99 | Available from Smart Toys and Games
Smartivity DIY, science and engineering wooden construction sets provide the perfect rainy-day activity. Great for engaging young minds and inspiring future makers.
Based on the principles of STEM, Smartivity's laser cut construction and activity sets are made from sustainable, engineered wood.
Smartivity Pinball promises the same amount of fun you'd have at the arcade. Kids can build a fully functional wooden pinball machine; then once finished, launch the marble and use the flippers to keep it in play to score maximum points.
3. SmartGames Jump In Limited Edition
RRP: £19.99 | Available from Smart Toys and Games
SmartGames bestselling Jump In is the perfect mind boggler for the holidays! Suitable for ages 7+, it comes in a handy portable case, perfect for taking out and about.
Can you help the rabbits jump to safety? Players must use the other rabbits, mushrooms and even the moving foxes to jump around and hide the rabbits in their burrows.
This fabulous game comes with 100 challenges to complete; children won't be able to put it down until they've completed them all! Definitely one of the best toys to keep kids entertained for hours.
4. IQ Games
RRP from £10.99 | Available from Smart Toys and Games
The IQ collection is growing with three new launches. IQ Love, IQ Stixx, IQ Six Pro and all are travel-friendly so ideal for whatever your holiday plans are.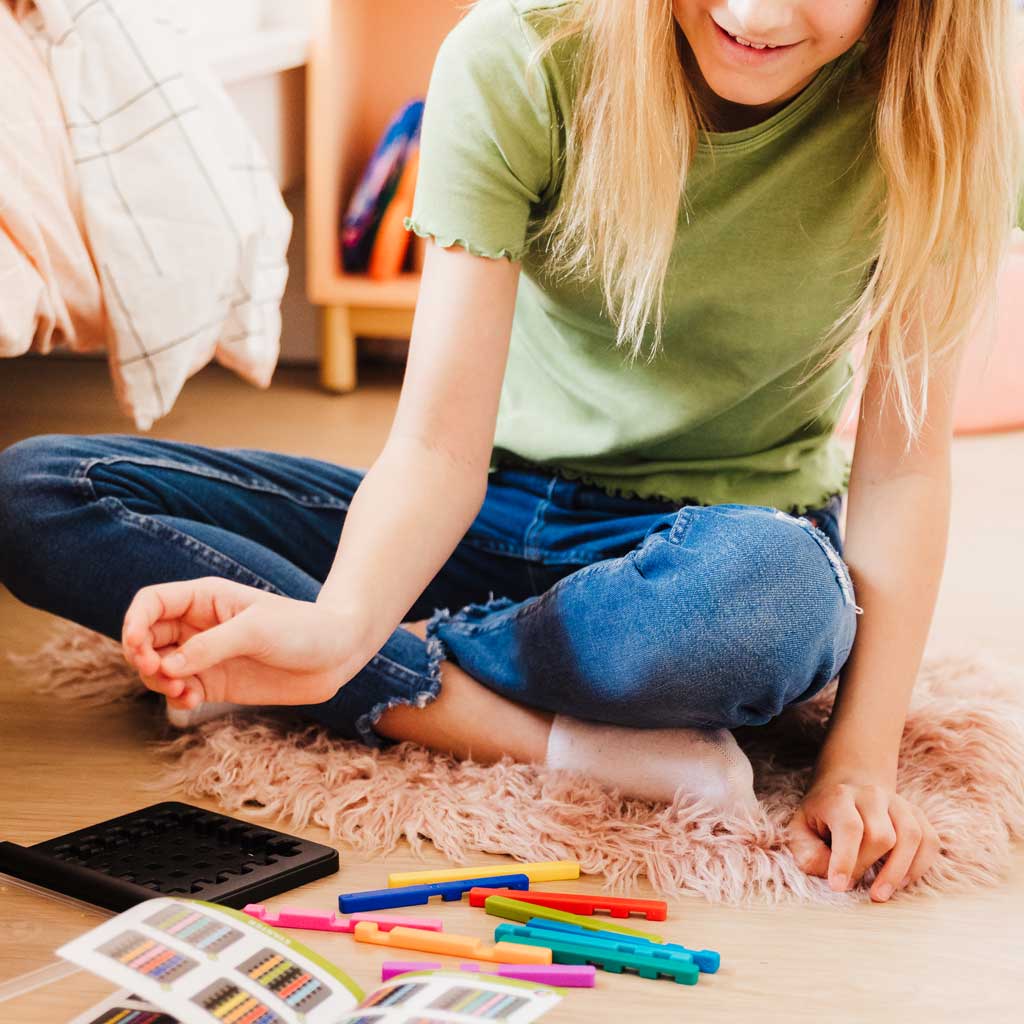 5. SmartMax Roboflex
RRP: £24.99 |Available from Smart Toys and Games
SmartMax, the brand behind the award-winning pre-school magnetic construction range, has recently unveiled Roboflex.
Toys that give children the chance to get creative to bend, extend and flex their bots into new forms!
Kids aged 3+can enjoy getting creative; as they make their own colourful, crazy robots.
The 12 piece set features new flexible, extendable magnetic bars that will add an extra dimension to the SmartMax playset. Budding robotics can choose their parts and then bend, extend, assemble and play!
6. Magnetibook Crazy Faces – Boys & Girls Options
RRP £17.99 | Both Available from Mulberry Bush
Give little ones the gift of playtime on long car journeys with the help of this fun game!
Create countless crazy faces using features and accessories; all in magnetic pieces. This ensures that little bits and bobs will be safely stuck down and not thrown all over the boot!
Available in both boys and girls versions, these brilliant books will be a firm favourite with curious youngsters.
7. Janod WWF Educational Puzzle
RRP £29.99 | Available from Yes Bebe
Calling budding Attenboroughs! This charming and enlightening puzzle from Janod's charitable collection with WWF depicts the most endangered animals on each continent.
Once made, it'll be sure to spark curiosity in the littlest of adventurers; and educate growing minds on the world around us.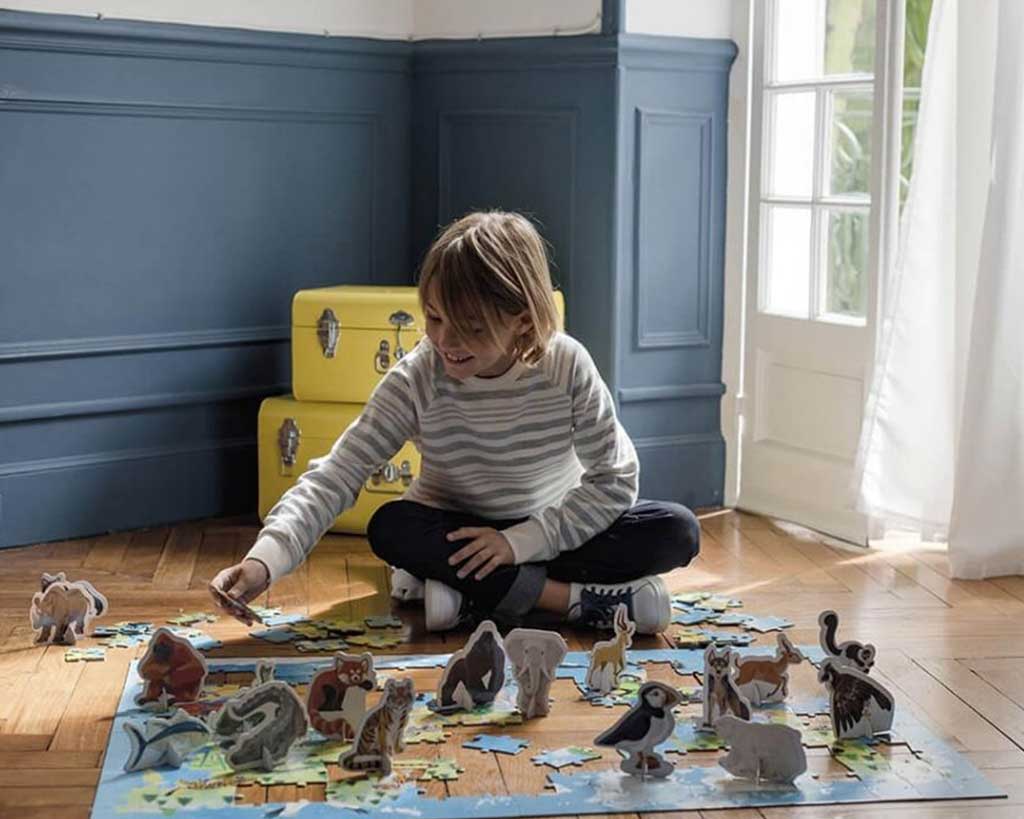 8. Animal Pom Poms
RRP £14.95 | Available from Little Whispers
Children will be able to create their very own little pompom animals; with this adorable craft kit. Best suited for kids aged 8 and above, this funky craft activity is bound to be a hit with kids.
And a hit with parents too as craft kits are perfect toys to keep kids entertained.
9. Lilliputiens Little Doctor Alice Bag
RRP: £41.99 | Available from John Lewis
Providing little ones hours of imaginative play; Lilliputiens Little Doctor Alice Bag includes all the essentials for medics of the future to take care of their patient.
The super soft doctor's bag (which cleverly also serves as a sick bed) features everything needed to take care of Alice.
Promising hours of role play games and inspired playtime, the doctors set is sure to be loved by little ones for years to come.
10. Infantino Jumbo Sensory Mat
RRP £40.00 | Available from Argos
Infantino Jumbo Sensory Mat promises to keep tiny ones entertained in the holidays; with this whopping space of 48″ x 48″!
The mat provides a wonderful place for rolling, crawling, sitting and tummy time.
Offering a giant space for curious minds and little hands, the new Jumbo Sensory Discovery Mat is perfect for encouraging exploration. Bursting with textured shapes, crinkly fabrics, colourful ribbons, and a giant selfie mirror, little ones will be mesmerised for hours.
Ideal for on the go for play dates at the park or at home; as it is super easy and quick to fold up.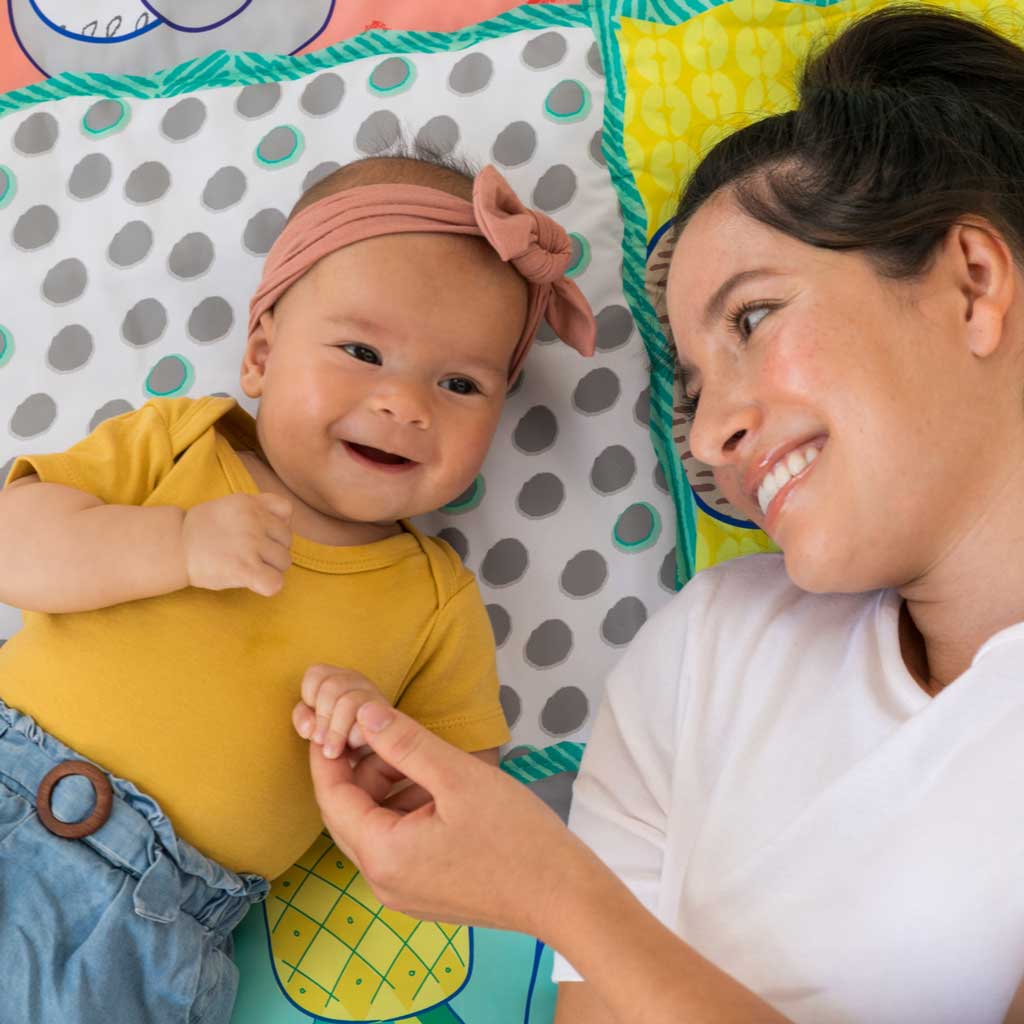 11. Infantino 2-in-1 Gears in Motion Activity Boat
RRP: £19.99| Available from Amazon
We love this new 2-in-1 Gears in Motion Activity Boat from Infantino.
The Activity Boat is packed full of fun to ignite all the senses; and the two-sided design promises double the fun!
With groovy gears, busy beads, vibrant colours and a ginormous mirror for giggles galore. Babies are sure to stay engaged for endless play.