Here at UKMums.TV, we love testing out the latest gadgets and this month we've taken a look at food blenders. Whether you're starting a healthy morning-smoothie regime, keen to make more home-made soups or even looking to create tasty dips to go alongside your dinner, there is a blender for every need.  Take a look at our favourite ones below:
Beko Vacuum Blender -RRP: £200
The difference between this blender and others on the market is that it has a special vacuum that removes the air from the jar before blending, preserving the nutrients, colour and taste of the ingredients for longer. This means that you can prep your breakfast smoothie the night before and still enjoy the health benefits the next day.  This blender reduces oxidation to retain up to 40% more Vitamin C in your ingredients, while locking in extra fibre content too. There's more… Whether you're crushing ice, making a tangy sauce, blending up a healthy breakfast smoothie or cleaning the jug after use, the Beko Vacuum Blender comes with four programmes to suit your needs. For each programme, you can choose between vacuum blending or normal blending. For even more flexibility, you can pick between a selection of speed settings too.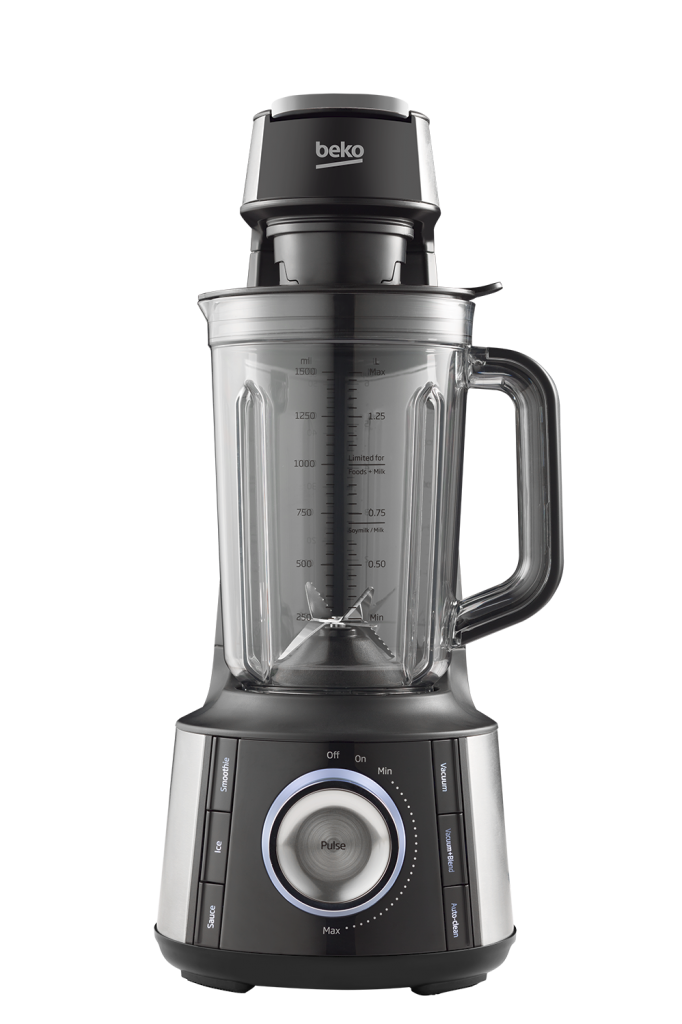 Philips HR3652/01 Blender with ProBlend Technology – RRP: £160
Boasting a powerful 1400W motor the Philips HR3652 blender is proven to motivate you into upping your five-a-day as it turns unpalatable vegetables into smoothies and soups with ease! Its makers claim it produces 50% finer blending than a previous model – which is great news for the fruit and veg-phobic. This blender features a two-litre glass jar with a 1.5-litre working capacity so you make smoothies for the whole family or save some for later. With a good range of speeds plus pulse and two programmes for smoothies and ice crushing, it's fair to say that this blender is versatile. It also features a glass jug as opposed to a plastic one for a stylish finish that will fit into any modern kitchen.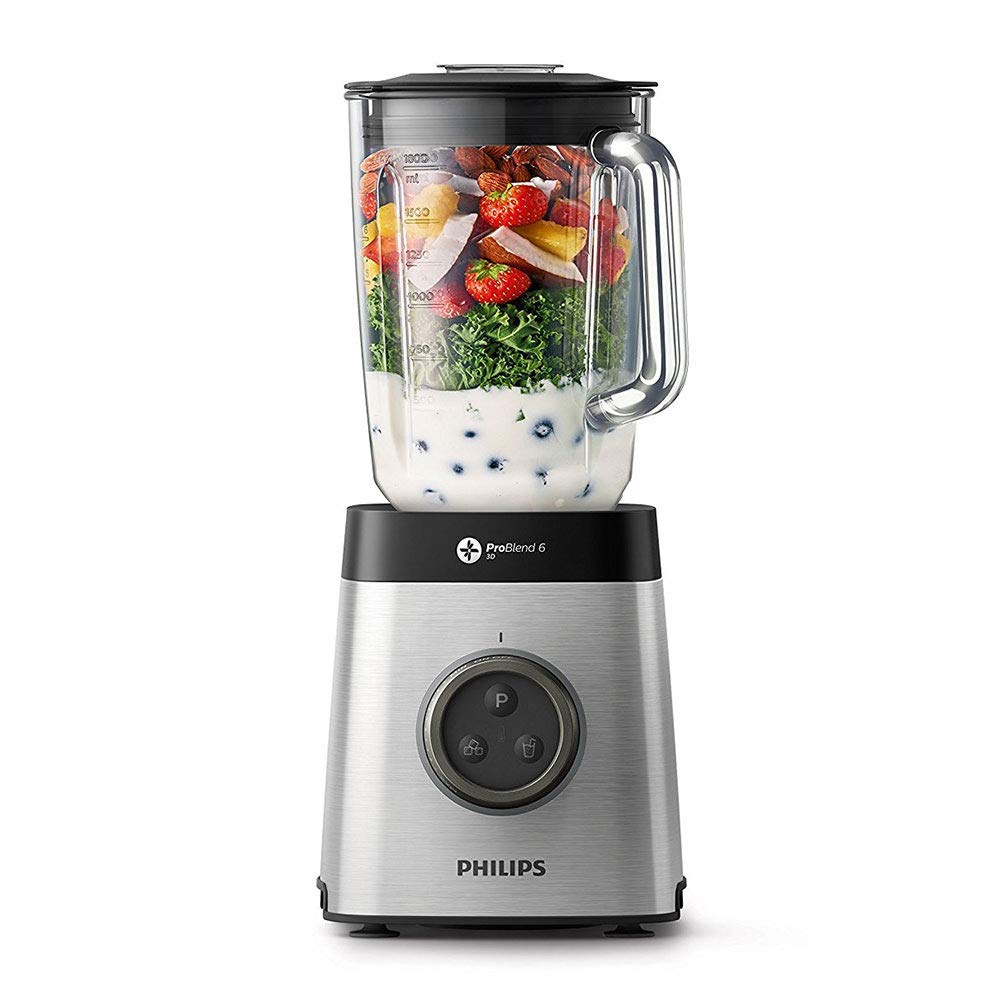 Ninja BL682UK Complete Kitchen System Blender– RRP: £199.99
We have one of these at home and it gets used ALL the time! The smaller drinks cups are ideal for making protein shakes in the morning and will easily blend ice, fruit, oats and pretty much anything else. This all-in-one system has eight different speeds and settings including five Auto-iQ programmes saving you both time and effort through one touch intelligence.  Its stacked blade is quite hard to clean and needs to be done by hand but the rest of the parts are all dishwasher safe (hurrah!).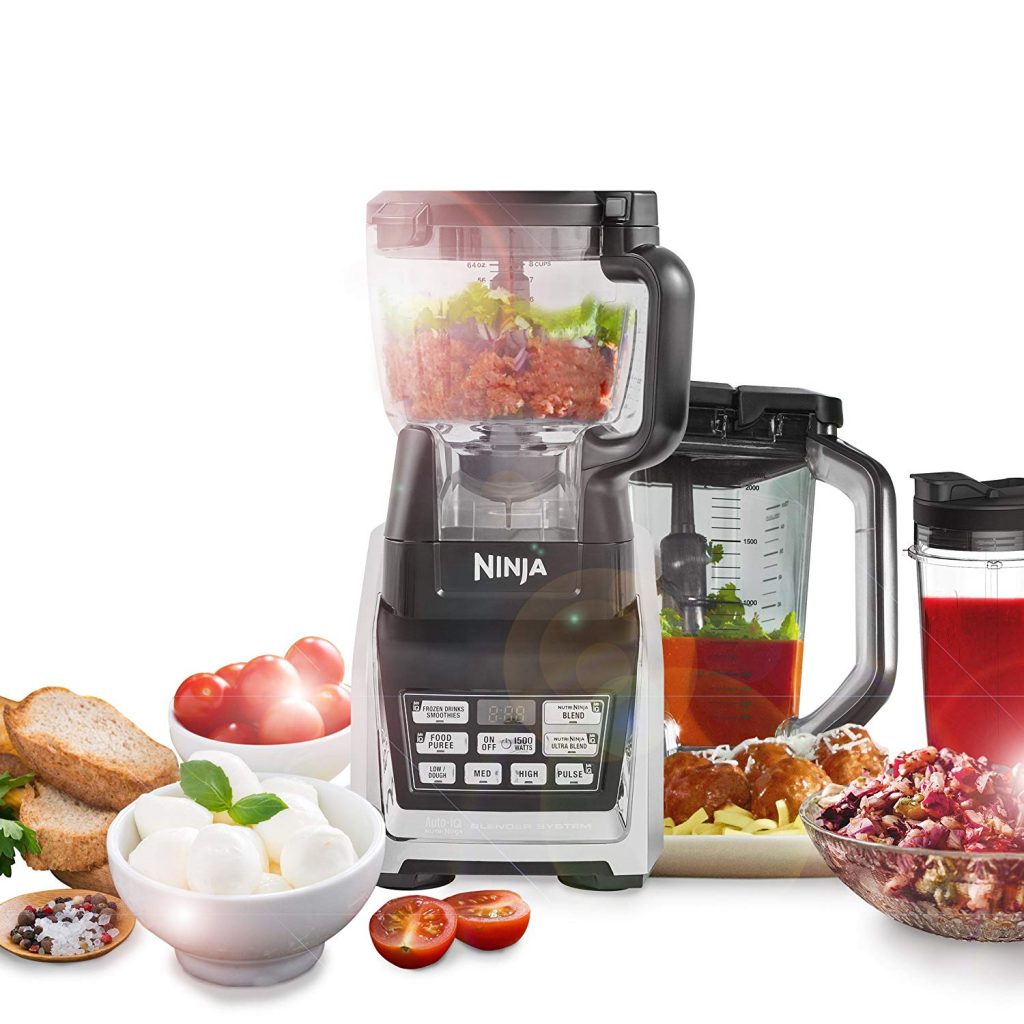 Lakeland Stainless Steel Stick Hand Blender – RRP: £64.99
Lakeland's Stainless Steel Stick Hand Blender may be small, but it certainly is mighty. Powered by an 800W motor, this powerful hand blender easily handles any task you throw at it, from mincing meat to chopping nuts and pulverising ingredients for baby food and sauces. The multitude of useful attachments including a whisk, 500ml chopper and an 800ml beaker make this hand blender the best all-rounder for your kitchen and it can easily be stored away.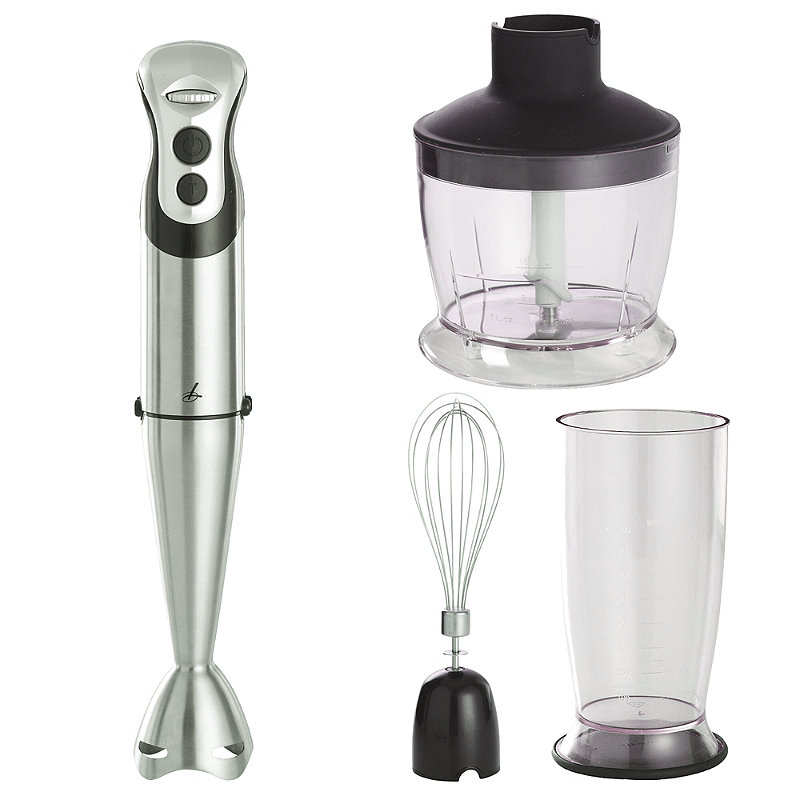 What do you like to whip up in a blender? Let us know over on social media @UKMums.TV.