Main image from Warner Bros. Pictures.
With the release of Pokémon Detective Pikachu tomorrow,  die-hard fans of all ages can geek out and collect a range of new movie merch! Here are some of our favourite things on offer…
Exclusive Pokémon Trading Cards from £15.99
Following the release of the Pokémon Game Boy games in the US, the trading card games soon grew in popularity as fans swapped, traded and paid their way to getting the rarest and most powerful cards around. Now with the release of Pokémon Detective Pikachu fans of all ages can get their hands on 26 new and exclusive cards made especially for the new film. Dubbed as "Case Files" each comes with a foil promo card for those loyal and devoted collectors.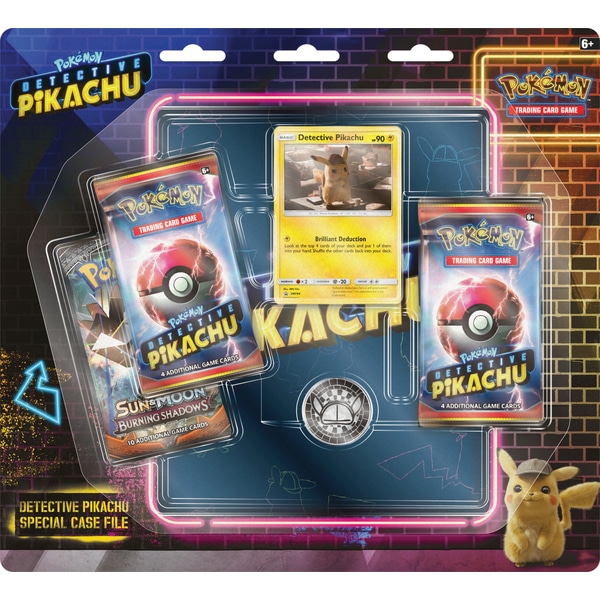 Character Options Detective Pikachu plush – RRP £14.99
This adorable little cutie is from Character Options' line of official Pokémon toys. Standing at 20cm tall, it features super soft fur and a deerstalker hat, making it the perfect companion to go and see the film with!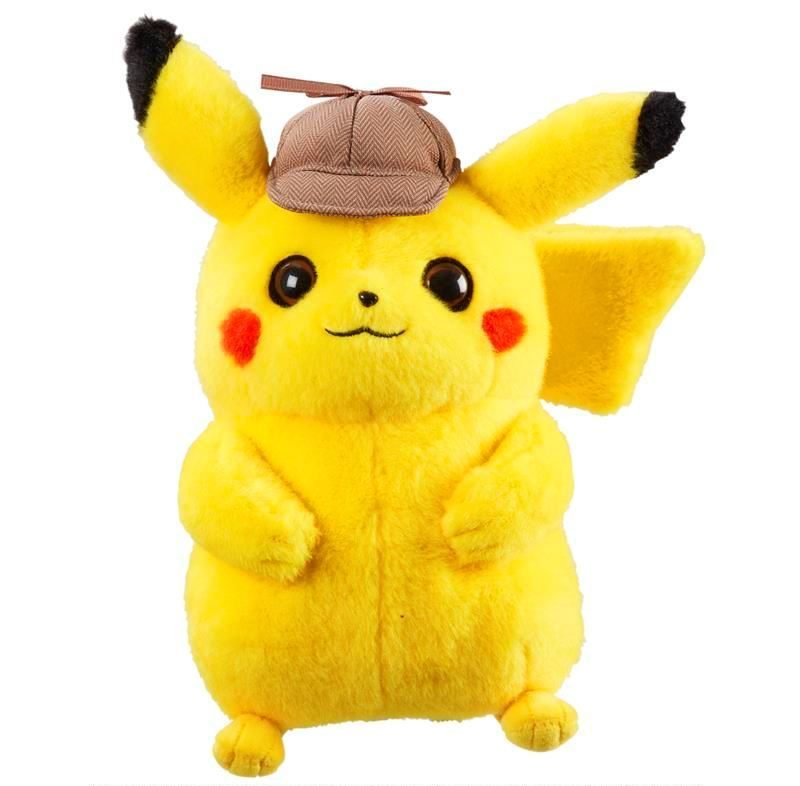 Detective Pikachu game on Nintendo 3DS – RRP £27.99
The Detective Pikachu game has been out for a while now on Nintendo 3DS and has given us a basic backstory to the film. The reviews are nothing but positive! Parents have noted that their children have been entertained and challenged by the game's intricate cases and have referred to it as "combining both problem solving, logic and deduction with the entertainment of the Pokémon franchise to create a game that tests children and ultimately keeps them hooked."  Sounds like a winner to us!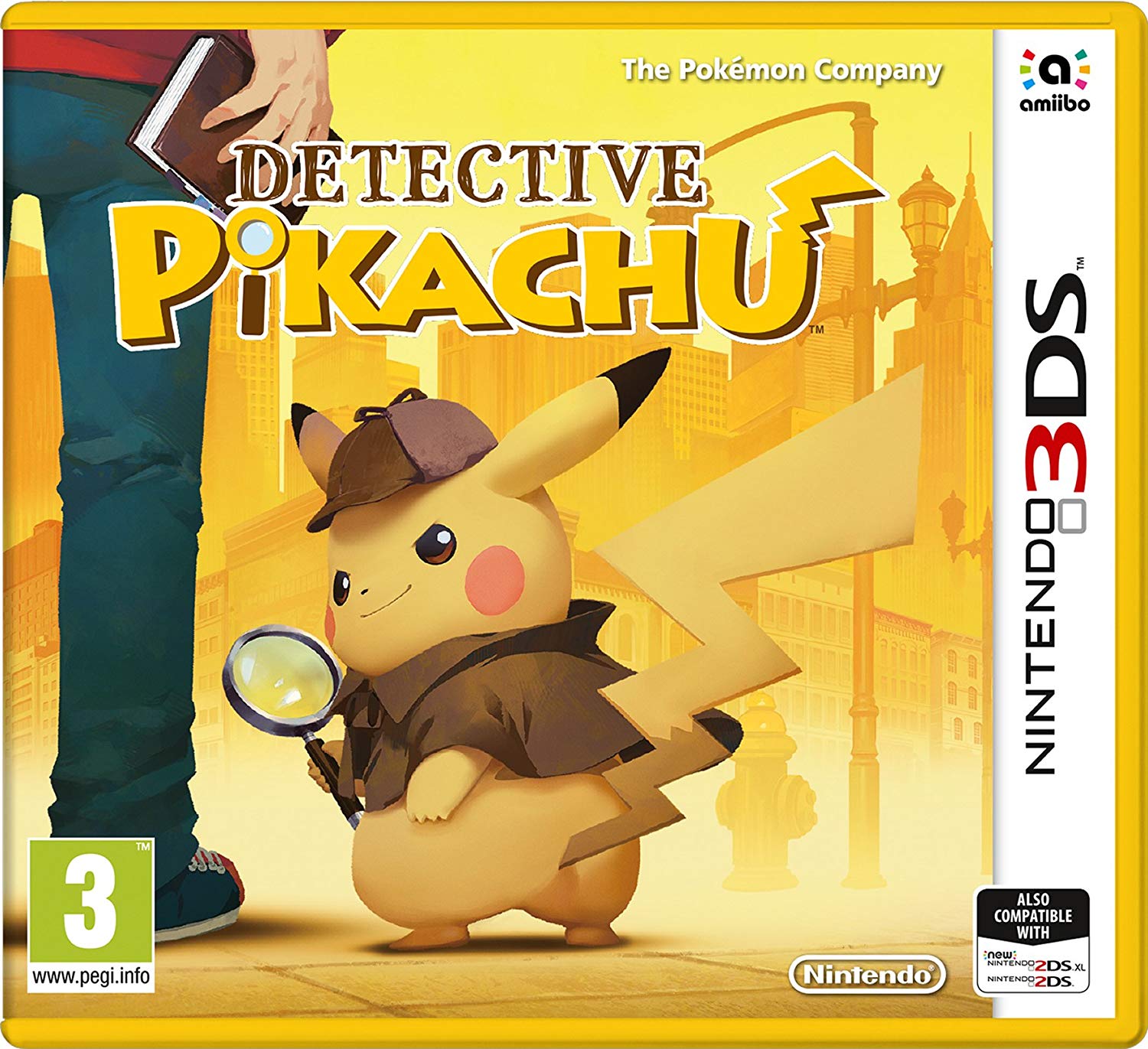 GB Posters prints
Pokémon's nature lends itself to artistic expression and yet again fans have not been failed with these awesome official Detective Pikachu artworks from GB Posters! Take a look at the Detective Pikachu Ryme City Collector Print (RRP £16.99), Detective Pikachu Coffee Collector Print (RRP £16.99) and our personal fave Detective Pikachu Wall Collector Print (RRP £16.99).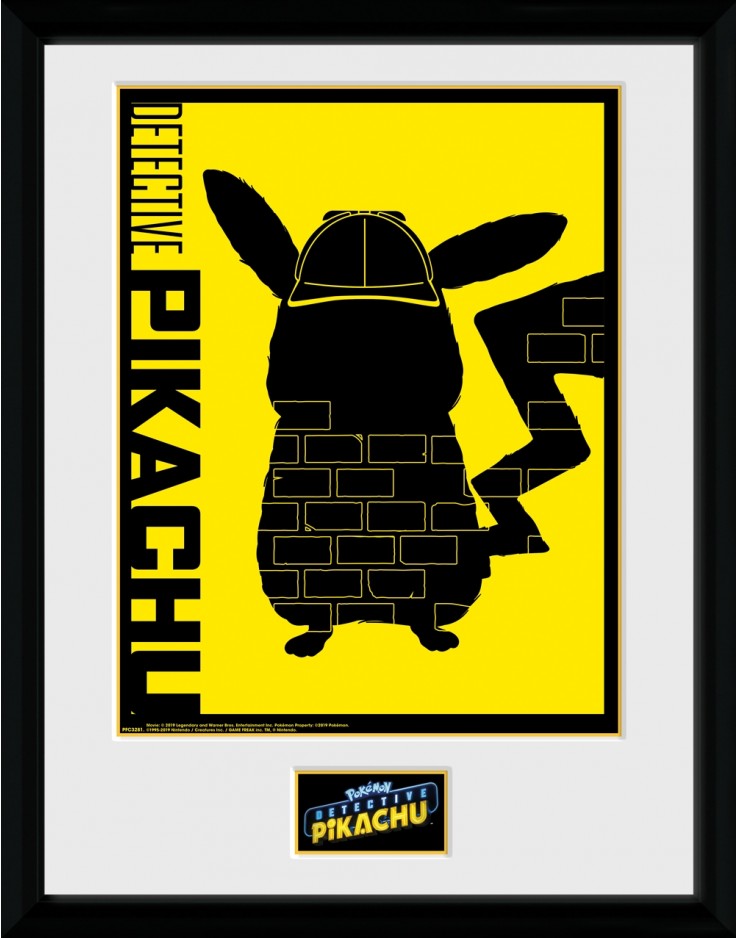 Funko Pop! Pikachu exclusive figure – RRP £69.95
For the Funko Pop! collectors out there, this exclusive Pikachu character is unmissable, and while it might not be movie merch it's still very loveable.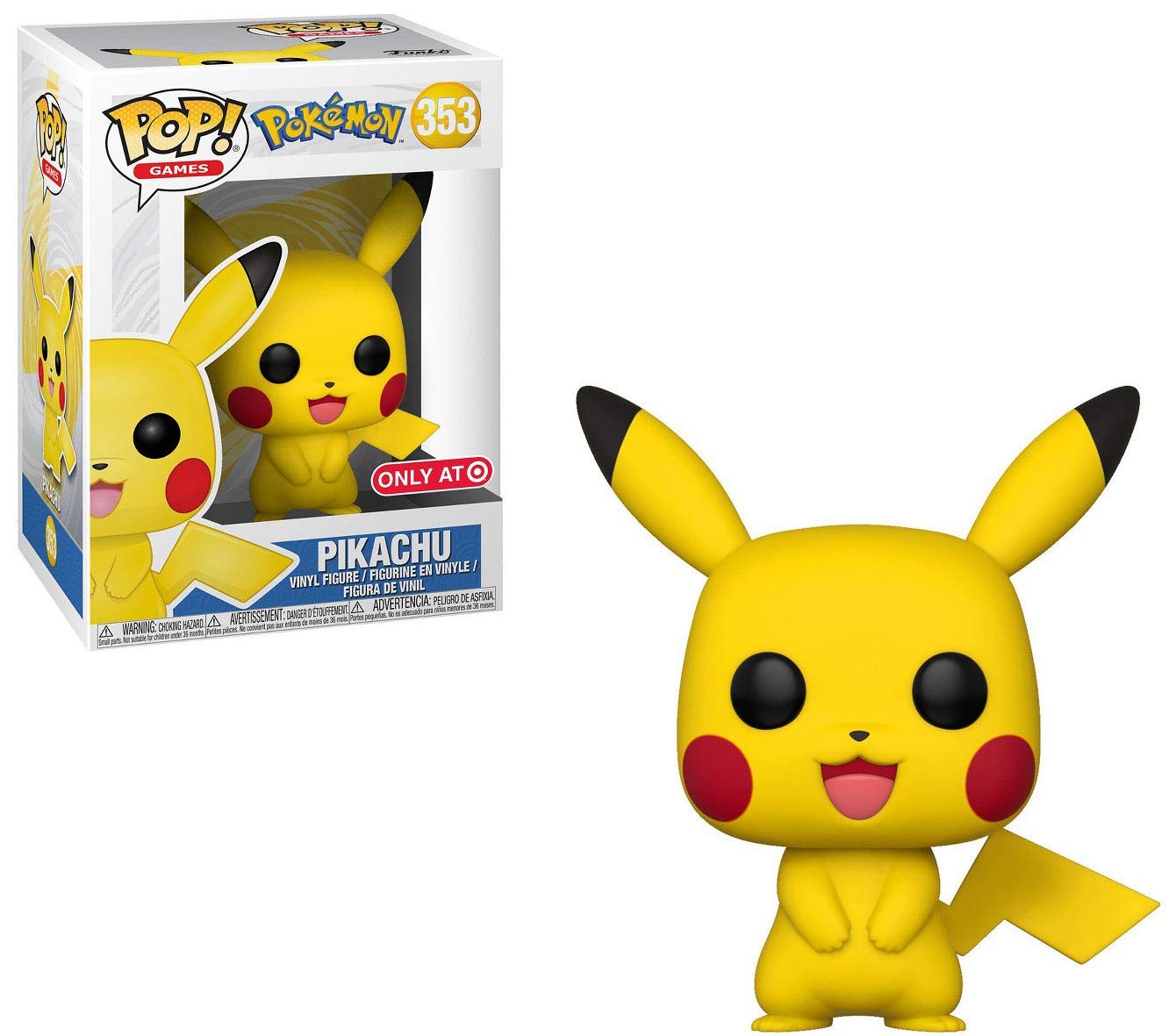 Detective Pikachu Sticker Activity book – RRP £4.99
Get ready to go on an adventure with Detective Pikachu! This activity book includes lots of games, puzzles, activities, plus lots of stickers!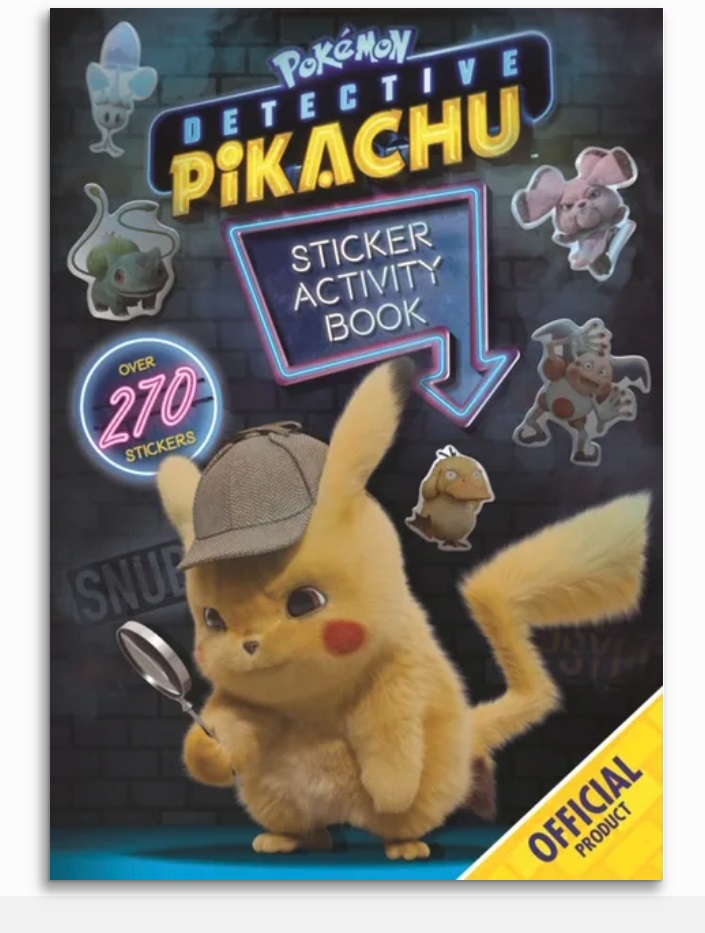 Will you be going to see the new movie? Have you already picked up some official movie merch? Let us know below in the comments or over on social media!