Let's not sugar coat it; weaning is a messy, frustrating and entertaining development phase for you and your child. Current guidelines suggest that you should wait until your baby is six months old before introducing them to solid foods. Those six months will come around in the blink of an eye and these award-winning products are not only practical but cute as you embark on the weaning journey. Take a look at our pick of weaning must-haves this National Weaning Week.
High chairs
First things first; you need your baby to be sitting somewhere safe and upright when weaning. Take a look on websites such as JoJo Maman Bebe, Mamas & Papas or Chicco to find the right high chair for your baby.
OXO Tot Baby Food Freezer Blocks – £11
Lots of small and cheap tupperware is your new best friend. Ideal for the first stage of weaning, each 6oz block allows you to store leftovers or fill them with batches of your baby's favourite food to keep pureed foods fresh. Alternatively, you can store it in the freezer so that the food lasts longer.  Always get more than you need because the lids mysteriously go walkabouts!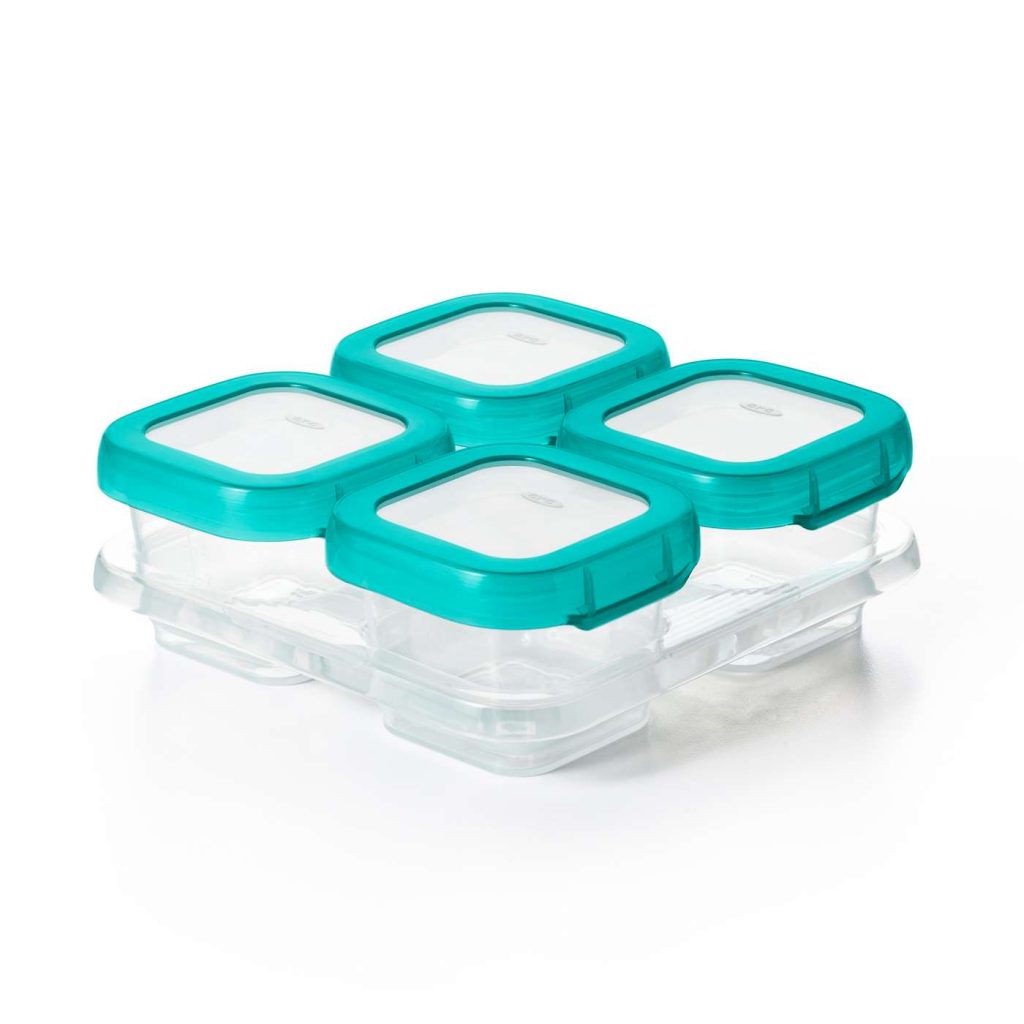 First Foods Thermapen – RRP- £39.99
First Foods Therampen is every weaning parent's saviour. Designed to accurately check the temperature of children's food and milk during weaning, Thermapen's latest launch offers speed, accuracy and convenience for parents who want to ensure that their little one's food temperature is safe.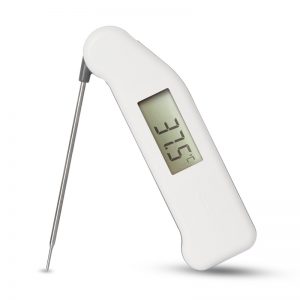 Tidy Tot Bib & Tray Kit in Sage Green – RRP £29.99
Letting your baby explore new flavours and textures of food can be great fun but it comes with the added pressure of keeping them and your house clean. That's where the Tidy Tot Bib and Tray Kit comes in. Ideal for the first stage of weaning, the Tidy Tot Bib & Tray comprises a wipe-clean tray and coverall bib that fit together to completely eliminate the gap between your baby and highchair, protecting your floor from food mess and spills!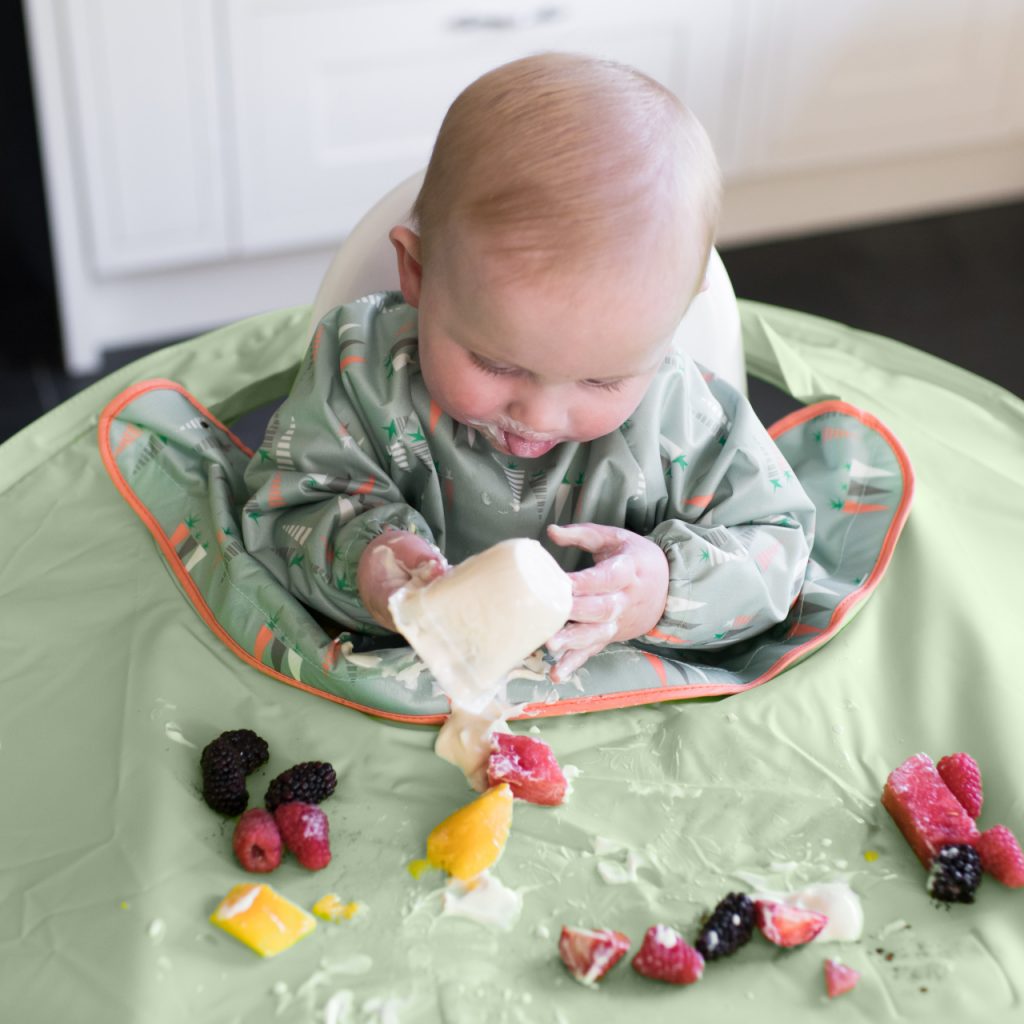 OXO Tot Stick & Suction Plate – RRP £11
Designed to help parents minimise the messiness of mealtimes, you can keep  all three meals front and centre with OXO Tot's new Stick & Stay Suction Plate. The plate stays where it needs to be on the highchair thanks to the strong suction base, which keeps the plate firmly in front of your little one. Divided into three sections with shaped edges for easy scooping, little ones can explore different tastes and textures with ease. Pair it with OXO Tot's Feeding Spoon Set with Soft Silicone (RRP £6).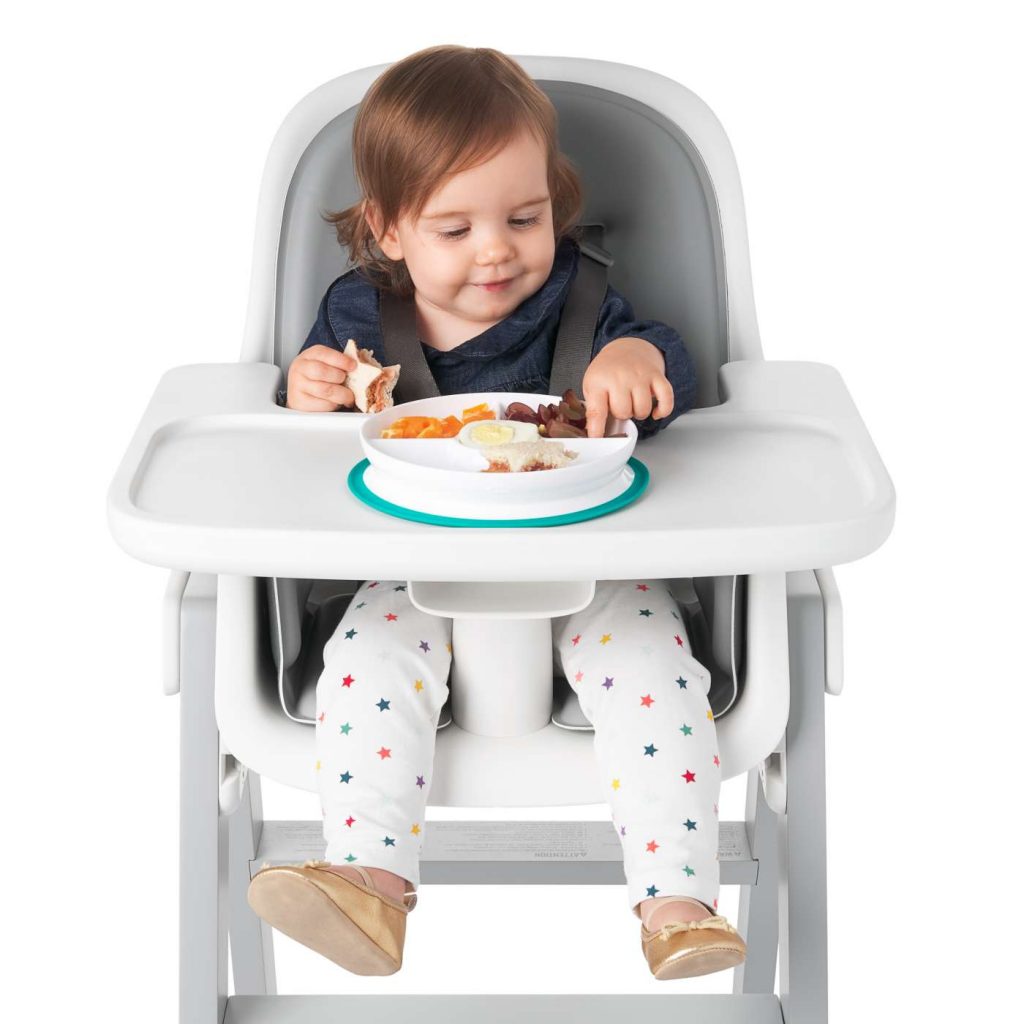 Aden + Anais' Night Sky Reverie classic snap bibs – RRP £19.95
Bibs are a mealtime essential for you and your baby whether you're following the traditional puree weaning, baby-led weaning or mixing it up. Aden + Anais is home to luxuriously soft bibs, muslin squares, blankets and swaddles in a range of stunning designs. Aden + Anais' classic snap bib is made from 100% cotton muslin and features three snaps conveniently located in the front for an adjustable fit and easy fastening.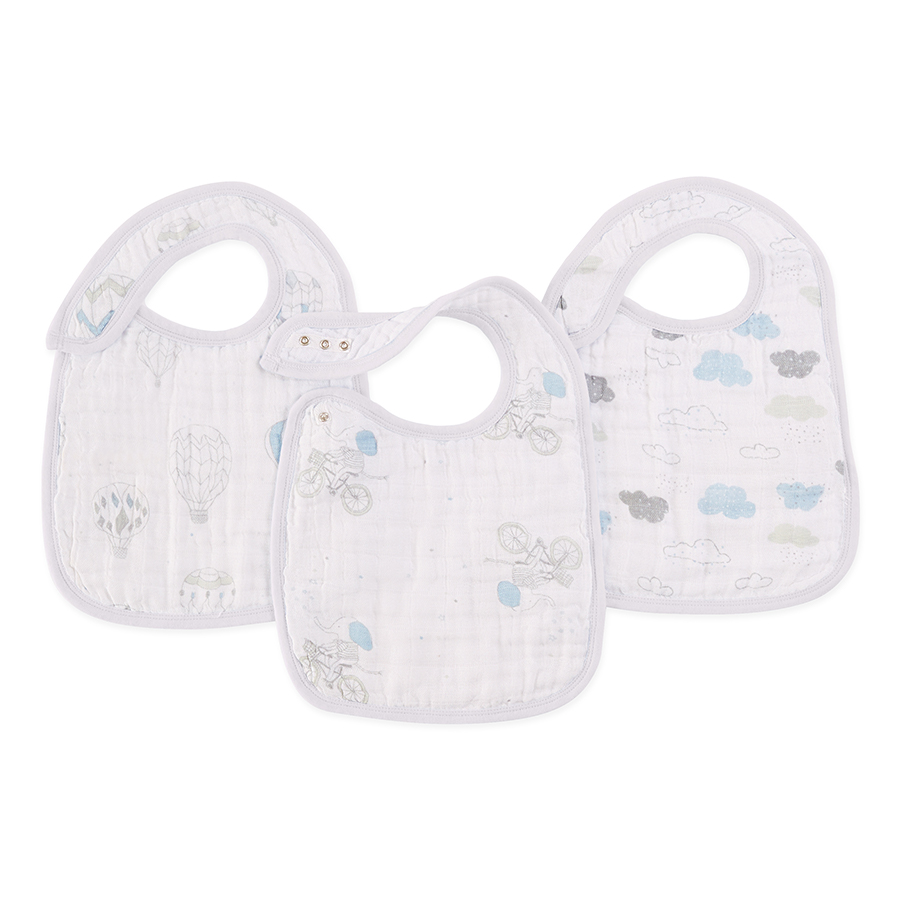 6-pack Jungle Muslins – RRP £12
Once you've had a baby, you'll soon realise that there is no such thing as too many muslin cloths. Weaning is messy business so to avoid sending your washing machine into overdrive you should arm yourself with a bundle of muslin squares. JoJo Maman Bebe's bright and super soft Jungle Muslin Squares will come in handy for mopping up spills and burping your baby.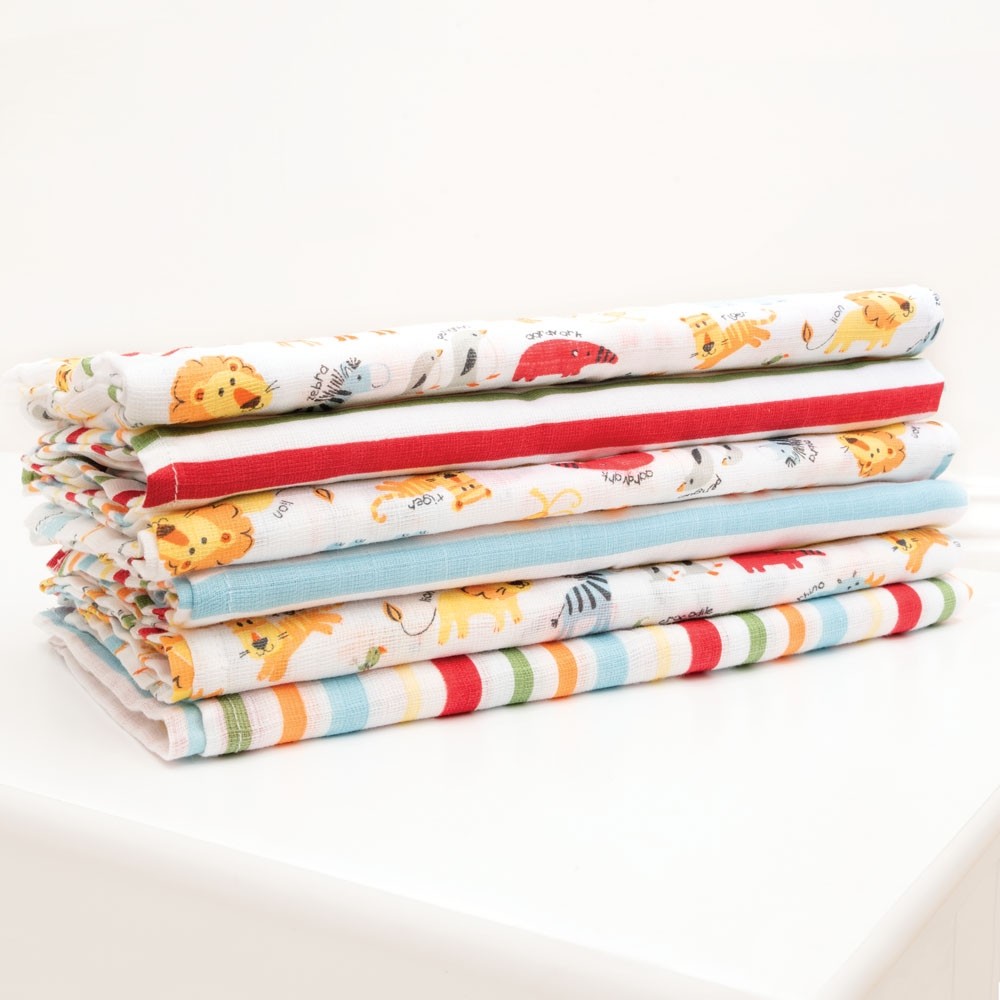 Babycup First Cups – RRP £13.98 for two packs of four
Babycup First Cups are often introduced during weaning and are a fantastic tool to help get your baby off the bottle and learning to sip.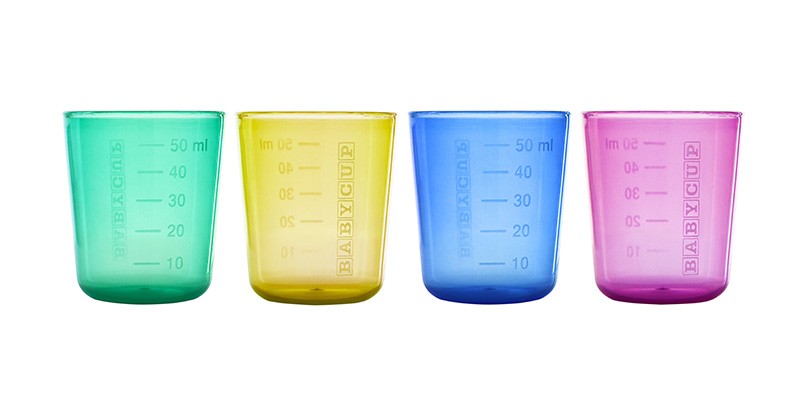 Our list of weaning essentials could go on and on, but now we'd like to know what your weaning must-haves are. Share them with us over on Facebook and Twitter @UKMums.TV!