Do you remember listening to wonderful bedtime stories as a child? Maybe the mischievous tales of Peter Rabbit or the heart-warming antics of Paddington Bear? As parents and grandparents many of us now take great joy in sharing these classic stories of these characters that we have loved, with our children and grandchildren.
Did you know that for over 50 years, Rainbow Designs has been the home, and name behind, the fun-loving, soft cuddly characters of Peter Rabbit, Paddington Bear, Disney's Winnie the Pooh …and many more! The Nutbrown Hares from Guess How Much I Love You storybook, Eric Carle's The Very Hungry Caterpillar and festive favourite, The Snowman and the Snowdog, are just some of the other character toys ranges you will find in Rainbow Designs' toy box!
The team at Rainbow is passionate about creating designs for all ages! From beautiful contemporary newborn gifts with soft comforters and muslins, through to joyful wooden toys and fun-packed playsets, encouraging little ones to learn through play. And of course, there are plenty of cuddly character toys to choose from too, helping babies and children to forge those special lifetime bonds with their favourite characters. However, Rainbow's super soft cuddly toys are not just for little ones, they really do have a cuddly character for fans of all ages – after all, who needs an excuse for a cuddle?!
Here are just some of Rainbow's fun-pack toy collections:
The Adventures of Paddington Toy Range
The Rainbow Designs' Adventures of Paddington toy range, based on the award-winning TV series, is a wonderful range designed to spark imaginations and encourage preschoolers to create their own adventures with Paddington. Available in the range is the ever-popular Play Bus Set with two Paddington figures including Paddington as a bus conductor, the Rescue Set with Dr Paddington and Pigeonton and the Multi Figure Set, that contains the stars of the show Paddington and Jonathan. The collection also includes a series of soft toys; Talking Paddington that says five of Paddington's much-loved phrases including 'Where's my marmalade sandwich?' as well as Deluxe Paddington Soft Toy, with removable coat for extra play value. Little ones can also get excited about some new action-packed play sets arriving this autumn, including Football Set, perfect for some Paddington World Cup action, and Paddington's Campervan, Bessy!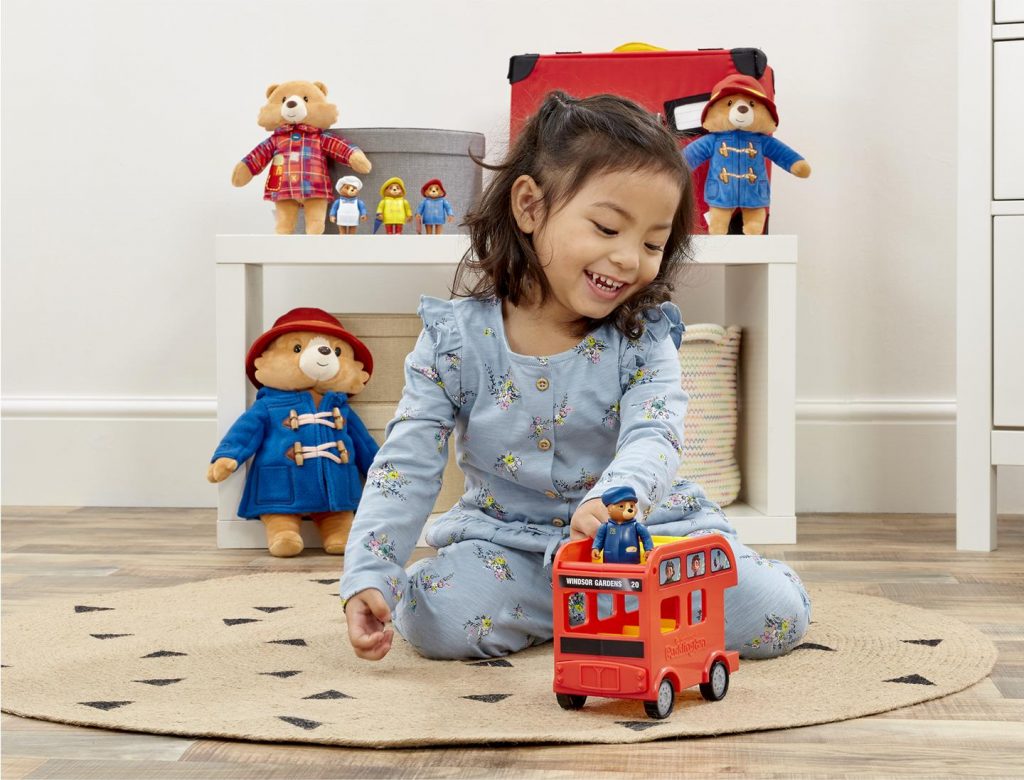 Peter Rabbit TV range
The Peter Rabbit TV range is still very much a firm favourite with pre-schoolers. Based on the characters from the hit TV series, that follows the mischievous and brave Peter as he embarks on a series of exciting adventures with his best friends Benjamin and Lily, Rainbow's soft cuddly character collection includes a fun-packed Talking Peter Rabbit and Lily Bobtail toys as well as soft toys and key chains.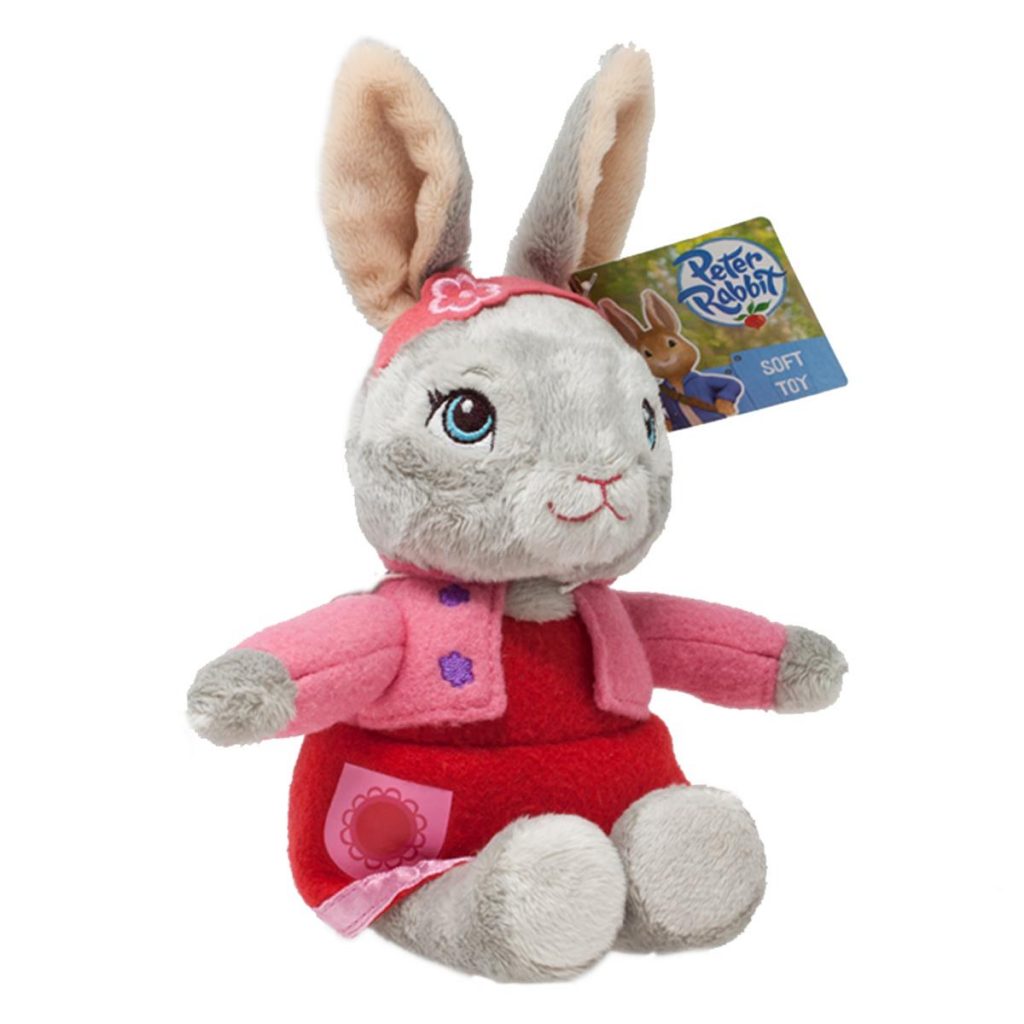 Peter Rabbit Once Upon a Time Wooden Toys
Rainbow Designs has also added a beautiful new wooden toy collection to its best-selling Peter Rabbit Once Upon a Time range this year. New to the range is a Peter Rabbit and Flopsy Bunny Pull along, a colourful Wooden Building Blocks Set, a 5-piece Wooden Shape Puzzle and a 28-piece Domino Set, all featuring the beautiful Beatrix Potter illustrations of Peter Rabbit and his friends.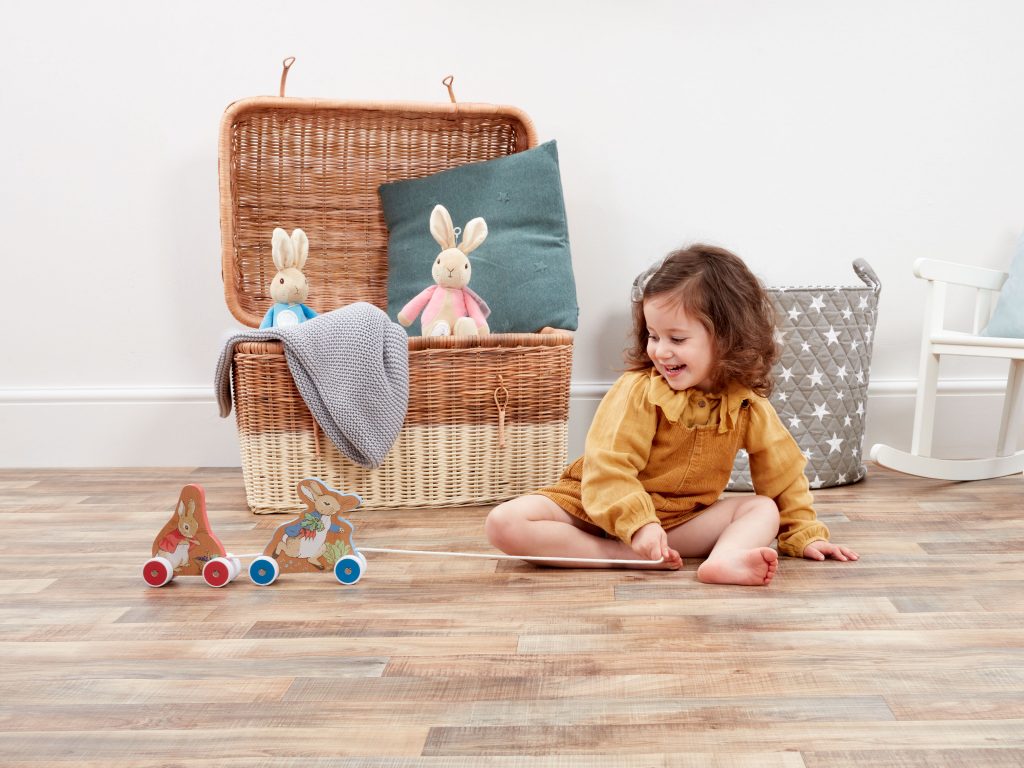 Elmer and The Very Hungry Caterpillar Wooden Toys
This summer there will also be colourful new wooden toys joining both ever-popular Very Hungry Caterpillar and Elmer ranges with Wooden Building Blocks, Domino Sets and Wooden Shape Puzzles being great new additions to both these educational brand ranges. There will also be a vibrant Wooden Balance Toy joining the Elmer range, little ones will have lots of fun trying to balance Elmer the Patchwork Elephant and his animal friends on the vibrantly, wooden moon, and giggling away when they all come tumbling down!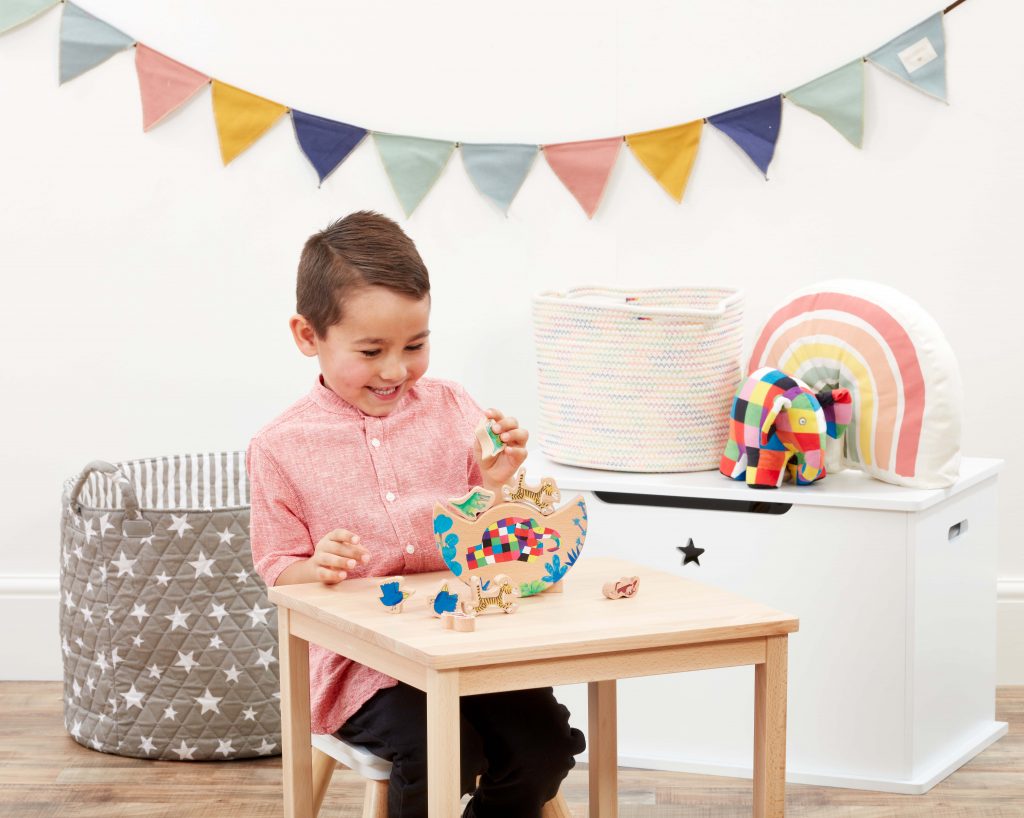 Don't forget there are also plenty of fun and cuddles to be found with Spot the Dog, Miffy, That's Not My … , We're Going on a Bear Hunt and Snoopy toys that also can be found at Rainbow Designs!