In a tiny corner of the sky floats the cutest cosmos in the universe – Goo Goo Galaxy! This is the far away home of the 'Goo Drops' – the cutest alien babies to ever shoot through space.
Last year we saw four series 1 Goo Drops make their first crash landing on earth, but now they have brought even more friends from Goo Goo Galaxy to play!
Introducing the four new Goo Drops; Regal Ray, Flitter Flash, Pink Blink and Snow Glow! (RRP £14.99 each)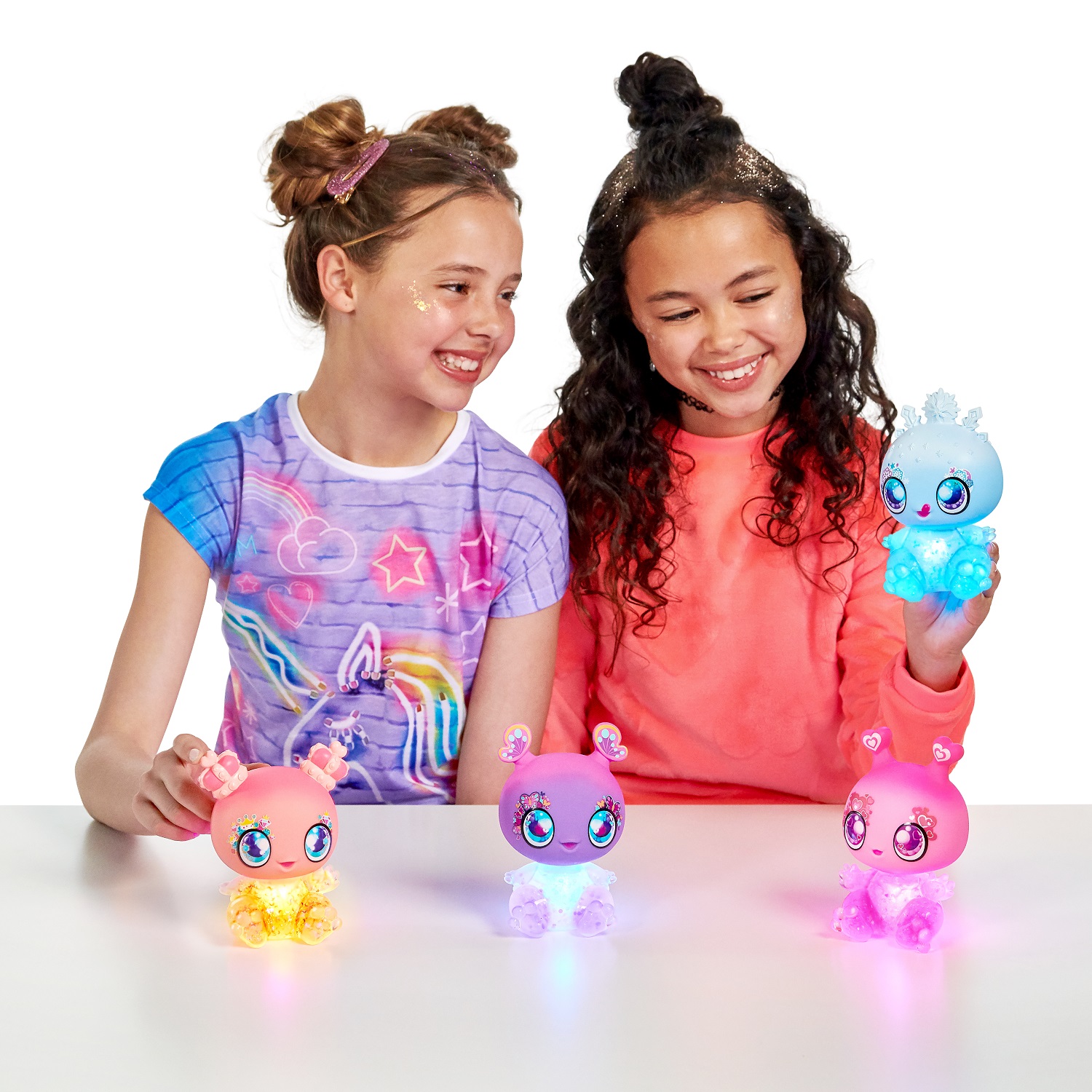 During their long journeys they have activated their new "Inner Glow" and now they're ready to transmit their special powers of imagination, creativity, love and calm to your little one!
Little ones will love to squeeze their squishy, sparkly, slime-filled bodies and watch as the coloured lights flash inside! The lights can flash fast or slow, and the colour it lands on indicates the special power that this Goo Drop wants to share!
Unbox their Goo Pod to discover each Goo Drop's 'Inter-GOO-lactic Passport' telling kids all about their unique stories and the amazing planets they have travelled from.
Also NEW is the super cute Goo Critters (RRP £7.99 each)! With 20 to collect including common, rare and ultra-rare critters there's plenty of gooey fun to be had.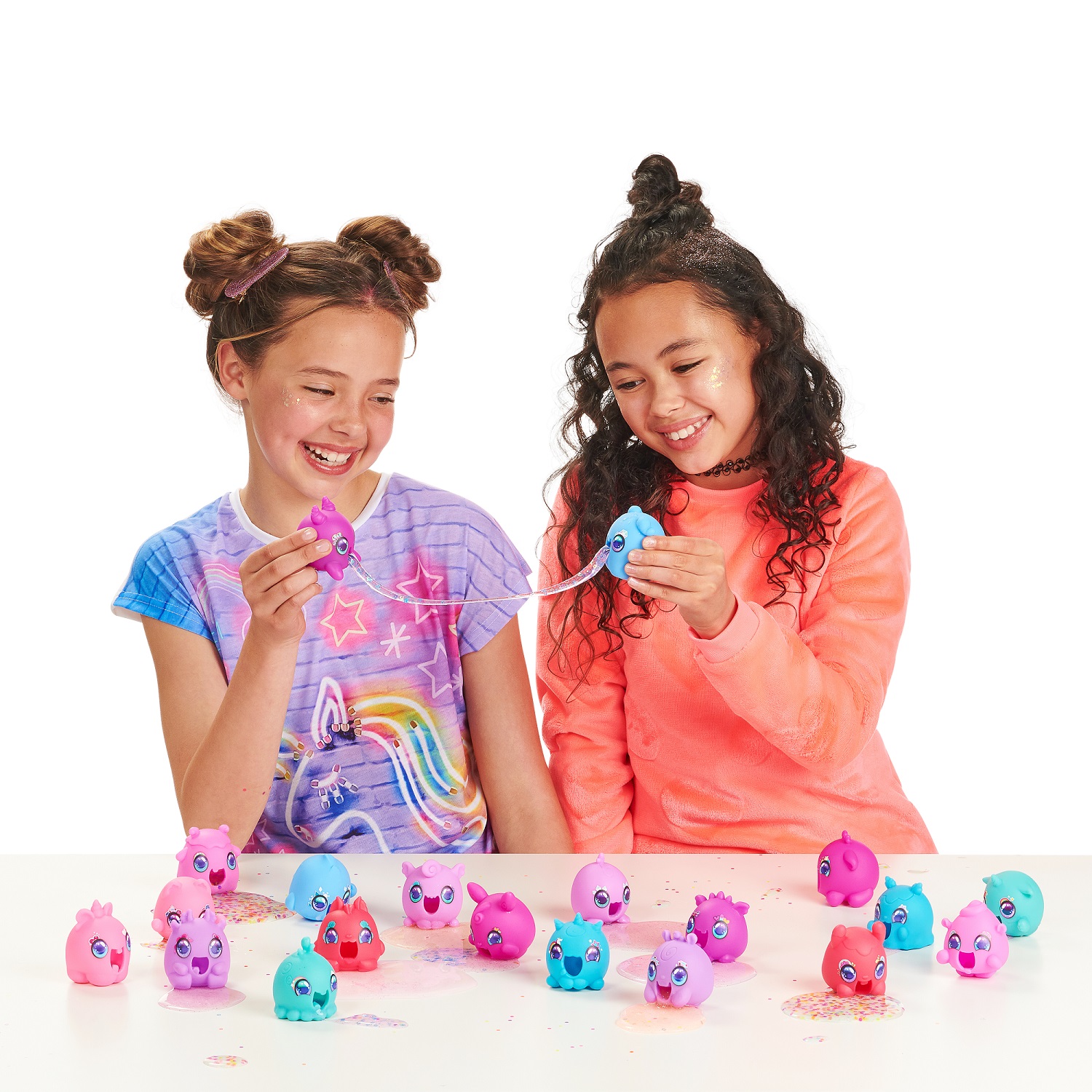 The Goo Critters have arrived at warp speed and they are star-ving! Tear open their tactile, soft star capsule and dig through the slime to reveal a little Goo Critter hiding inside.
Kids can customise their goo with the included glitter pack, to create some DIY sparkly space slime! Fill up the critter then give it a squeeze to make it Slurp 'N' Burp the goo from its mouth! The glittery goo can be stored inside the pouch provided until they are ready to Slurp 'N' Burp again!
Know someone who would love these? You can shop the collection now here or in-store at Smyths and Argos.  Don't forget you can also win Goo Goo Galaxy prizes  here.