The Heroes of Goo Jit Zu are the squishiest, stretchiest and gooiest action heroes ever! Nothing looks like 'em, no one fights like 'em. Every Goo Jit Zu Hero has a different goo filling and mesmerising texture that kids (and adults) love!
This week, we're celebrating the newest characters joining the Goo Jit Zu line up – the Marvel Superheroes!
The Marvel Superheroes and the Heroes of Goo Jit Zu have combined forces bringing the ultimate line up of the stretchiest, gooiest and squishiest superheroes ever!

Kids will love the Goo Jit Zu Marvel range, and they will love creating action packed adventures with the Marvel characters. There are four to collect in this series including; Spider-Man, Captain America, Hulk and Iron Man (RRP £12.99 each). Just think of the stories and stretchy adventures that could be created!
Each Marvel character has a unique filling, another thing for kids to discover!
Also not to be missed is Supagoo Spider-Man (RRP £29.99) who is extra big and extra stretchy for supersized Marvel fun!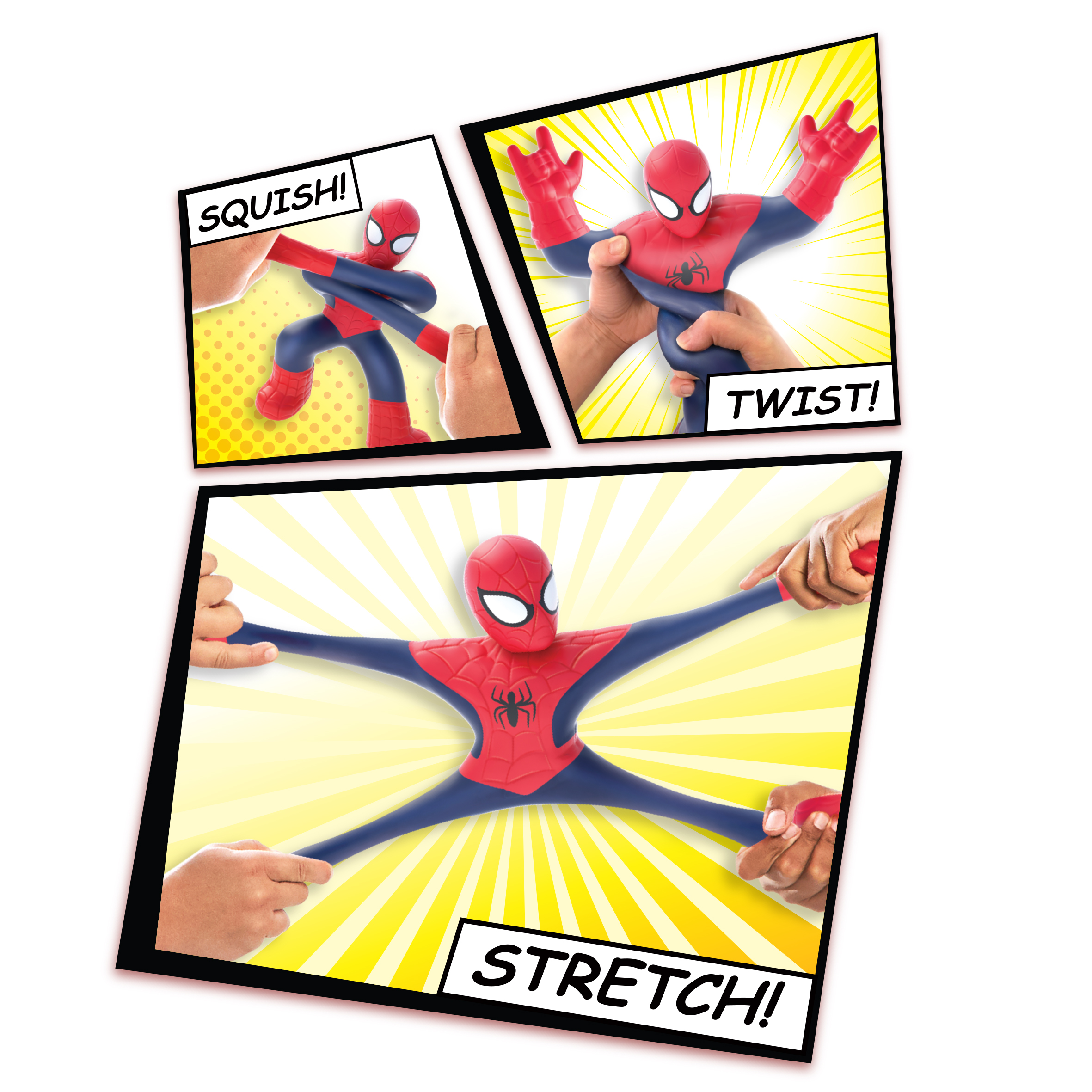 As well as the Marvel characters, the Goo Jit Zu Heroes are not to be forgotten about, and there is plenty more stretchy fun to be had with them too!
There are 13 Heroes of Goo Jit Zu Single Packs to collect (RRP £9.99 each), and just like the Marvel characters they each have their own unique goo filling and ninja powers! Which character will become a favourite in your household? We love Thrash the Shark!

The Goo Jit Zu Versus Packs (RRP £19.99 each) are also available to collect. Each set comes complete with one Hero (Thrash or Tygor) and one exclusive Villain (Viper or Rip Jaw) to get your battling adventures off to a flying start! The Versus Packs also feature a special glow in the dark finish!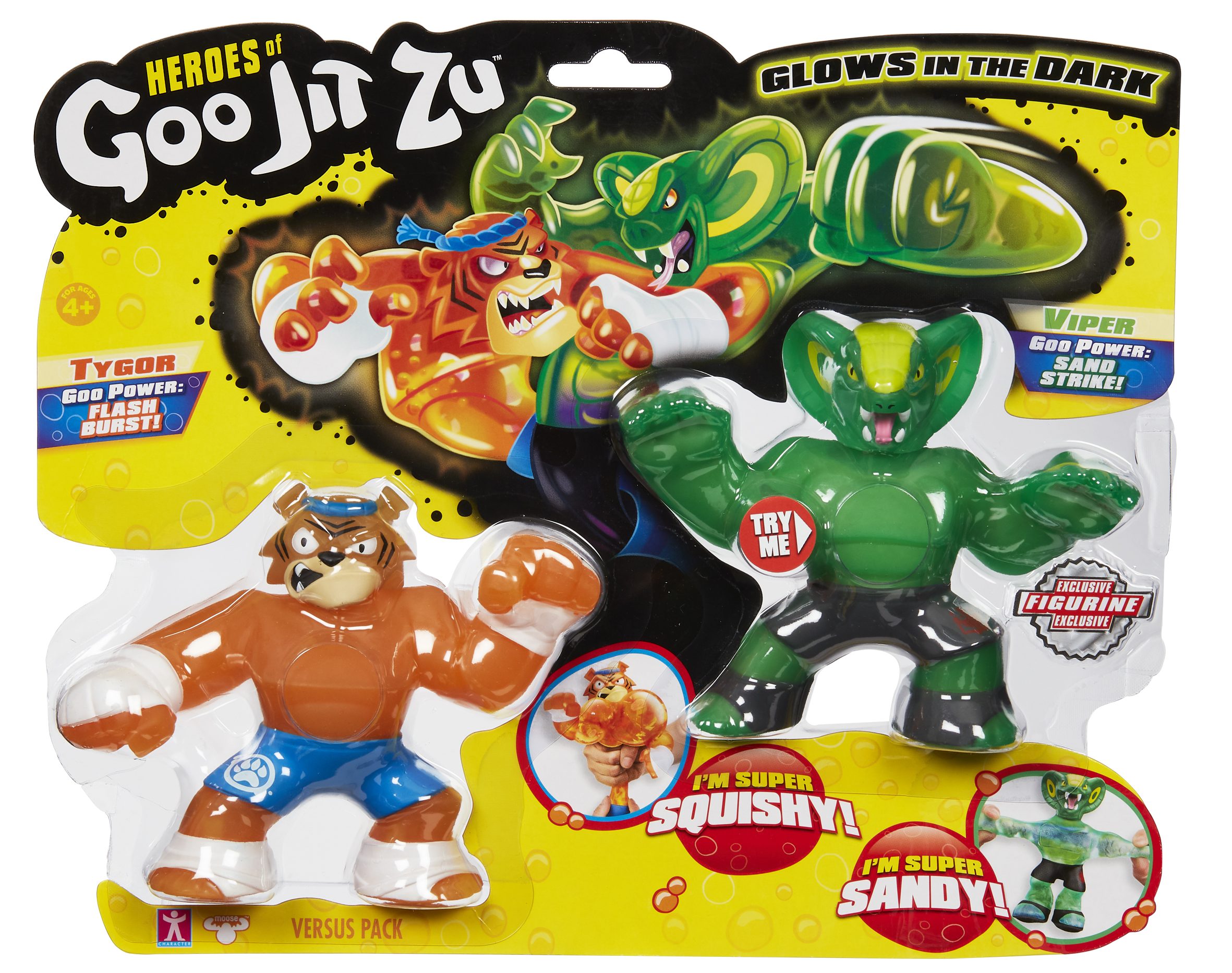 Finally, for mega Hero vs Villain storylines look no further than Supagoo Blazagon (RRP £24.99), that's twice the size and twice the fire power! Stretch Blazagon for attack lights and sounds! Squeeze his power fist to launch a fireball attack for the ultimate battle weapon! A must have for any Goo Jit Zu fan's collection!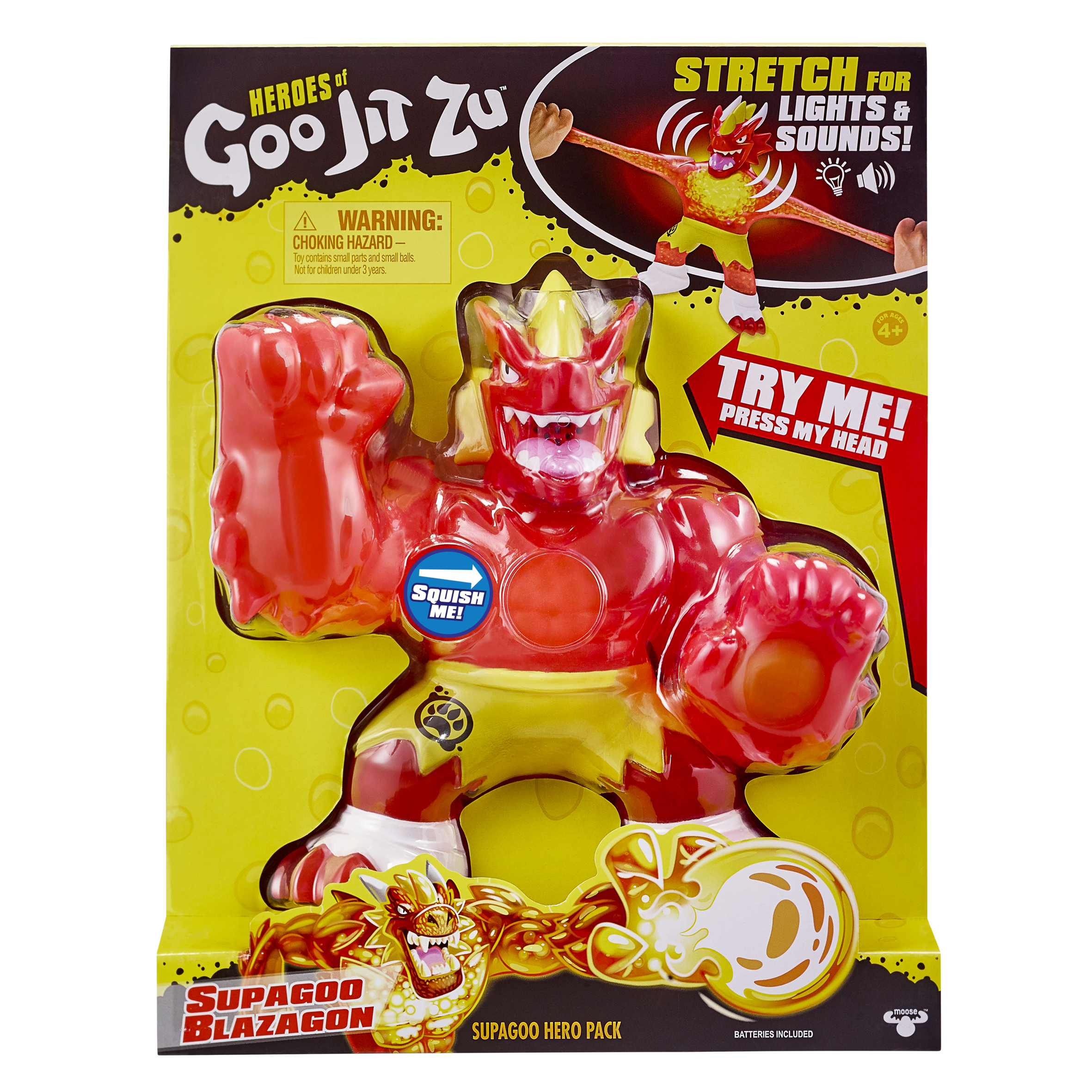 Love the look of the HGJZ Marvel collection and know a little superhero at home who would love it too? You can browse and shop the full Heroes of Goo Jit Zu range here.