Flair joins us this week to introduce its incredible collection of Blue's Clues & You! toys, which are based on the hit preschool show Blue's Clues & You!.
If you haven't spotted it already, catch it daily on Nick Jr and Milkshake or anytime on catch up services or online.
A reboot of the popular 1990s series, Blue's Clues & You! has a timeless appeal that kids of today can't get enough of. Based on a simple concept that is engaging and fun to follow, the show invites children to join the show's host Josh, Blue and her friends, as they hunt for Blue's Clues. Not just full of clue-sleuthing fun, kids can also sing and dance along to catchy songs along the way, whilst learning a host of early skills!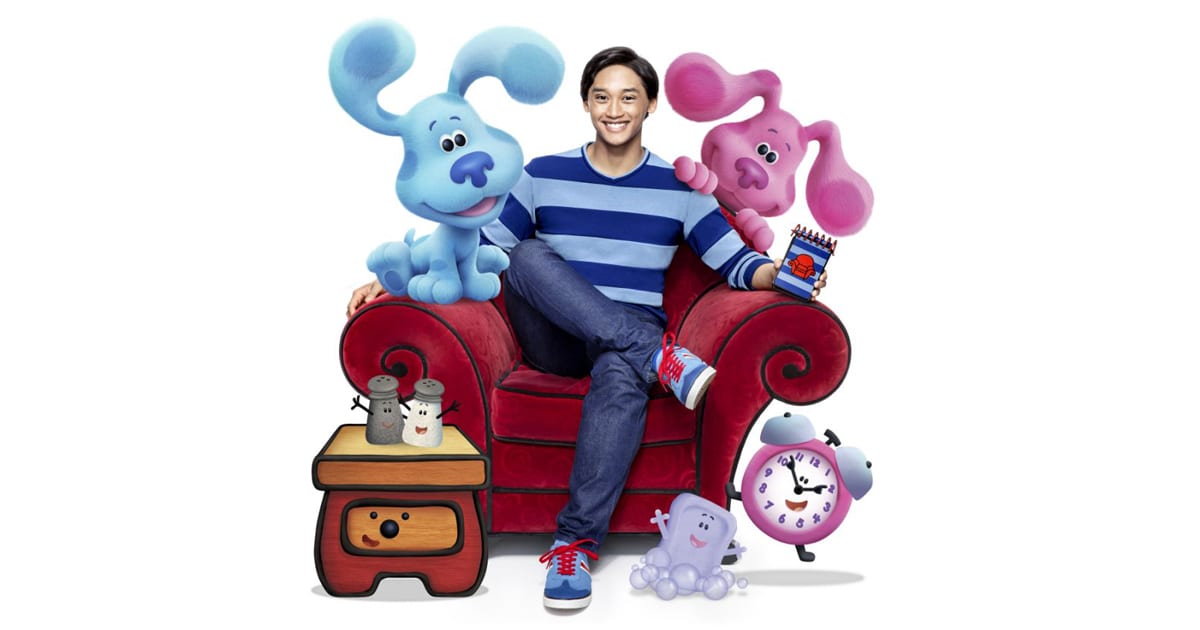 So what do kids stand to learn from this brilliant educational show?
Basic preschool & literacy skills
There's a heavy emphasis on literacy, including phonics, spelling, and letter recognition. Plus, there are also lots of opportunities to learn basic preschool skills like shape and colour identification, too.
Social emotional development
Another theme that stands out in some stories that deal with feelings is social-emotional learning. This is particularly valuable for helping preschool children to understand and manage their emotions, as well as helping them learn to feel and show empathy for others. It is also key to helping children establish healthy relationships.
Critical thinking & curiosity
This engaging series actively involves audience members, which helps teach critical thinking skills and promotes the value of curiosity.
Of course, there's lots more paw-some things to be learnt with Blue, Josh and her pals even simple sign language! Check out the show for yourselves on Nick Jr. or over on the Blue's Clues & You! official YouTube page.
Well, that's all the reasons why parents love Blue's Clues & You! But why do kids love the show?!
Last year, Nickelodeon did some research to find out what real families thought of the show. What they learned was that Blue's Clues & You! has a really strong appeal for boys and girls aged 2-5yrs, which is largely driven by:
Interacting with Josh
Kids love engaging with Josh and the other characters!
Repeated songs to sing along with and dance to
These recognisable tunes are fun and upbeat, which kids love!
The core character set
The loveable characters of Blue, Josh, and Magenta are equally liked by boys and girls!
Accessible, silly humour that preschoolers understand
The humour makes kids giggle out loud!
Relatable moments
Moments that kids can relate to, like the characters going to a birthday party or eating new foods, or seeing everyday objects/places help kids connect more with the show's world.
Simple and predictable episode structure
Kids enjoy finding the three clues in each episode, piecing them together to figure out what Blue wants to do!
The style of the show
The mix of animation and real people really helps the show stand out!
If you love what you see – why not bring home the fun with the Blue's Clues & You! toy collection from Flair? With interactive plush, playsets, themed role play toys and collectable figures to be discovered, your little clue-finder will be able to use their mind, take a step at a time – just like the show! Find out more about the collection via our main takeover hub.
The Blue's Clues & You! collection is available from Smyths Toys Superstores, Amazon, Argos, The Entertainer, Very, and many independent toy stores.