This week, we're joined by Flair for the Creative Play with Flair Takeover – for a celebration of its classic and traditional toys, including Plasticine, Spirograph, Stickle Bricks and Mr. Frosty.
These are brands that have soared in popularity over the past year, with more and more parents choosing to fill their children's toy boxes with classic and traditional brands that were launched many decades ago. And, with each year bringing with it thousands of new toys, this is no small feat for heritage brands! So, as part of the #CreativePlayWithFlair takeover, we wanted to explore why the toys from our childhoods have been making a resurgence this year…
Entertainment/Play Value
In the past year, families have faced the challenge of keeping their kids entertained amid the lockdowns – a challenge that many thousands of parents and carers have met with the help of Flair's heritage brands. Toys like Plasticine can be played with time and time again, and because the creative possibilities are endless, the fun never comes to an end – these products can be played with for hours at a time, day after day – and still, children will not have explored all the possibilities!
The power of trusted brands
Amid the lockdowns, families were looking for ways to fill the many empty hours spent indoors. So toys that could keep children entertained for longer lengths of time proved hugely popular. But it was toys that parents and grandparents were well acquainted with, that had been a favourite fixture in their own childhood toy collections, which soared in popularity! Because of their own childhood experiences, parents trust that brands like Plasticine, Spirograph, and Stickle Bricks will deliver not just a few hours of amusement – but many happy years of enjoyment!
Fun learning
Flair's heritage brands are not only heaps of fun; they're also great for supporting early development. And with more families homeschooling during lockdown, many parents were using toys to encourage fun learning and development. Take heritage brands like Stickle Bricks, Plasticine and Spirograph – they tick the box for both creative and educational play.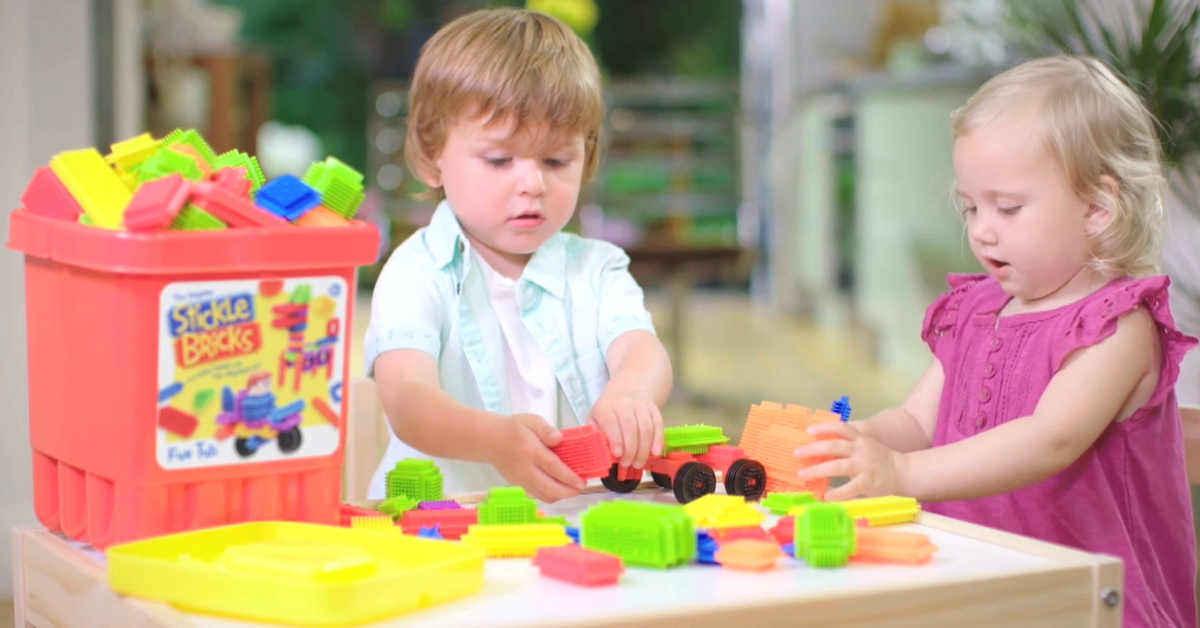 Nostalgia
Heritage brands also have a nostalgic appeal. They offer parents and grandparents a way of sharing a part of the childhood with their own children/grandchildren.
Timeless Appeal
While toys like Plasticine, Stickle Bricks, Spirograph and Mr. Frosty have been especially popular in the past year, it's important to remember that they've always had a place in families' homes. These are brands that launched many decades ago, but which have a timeless appeal that makes them as popular with kids today as they were when they were first launched.
For more heritage toy fun, head back to the main hub page.