[AD] Cleaning the toilet has got to be everyone's least favourite part of the bathroom to clean, right?
The traditional toilet brush & holder takes many forms, all have one common flaw – they are renowned germ factories working round the clock in our homes !
This is why the creators of Dip-San created it! Dip-San is the Hygienic Toilet Brush, to provide a simple to use and totally hygienic alternative.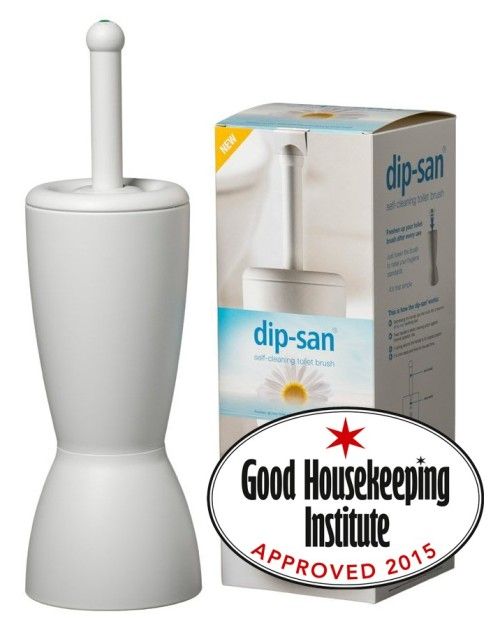 The patented self cleaning Dip-San is designed to clean the toilet and importantly the brush after every use – backed by a Lifetime guarantee!
After use,  simply push the handle down and brush head is dipped into the sanitising reservoir before rising to the dry position, ready for the next use.
Dip-San have also developed their own herbal fresh Dip-San cleaning fluid, tough on germs but much kinder to our environment than bleach based products.  The brush heads are easily replaced too meaning that the whole toilet brush doesn't need to keep being replaced, reducing plastic waste going to landfill or incineration.
Dip-San was product tested and given the Good Housekeeping Institute seal of approval back in 2015, and is now manufactured with Biomaster antimicrobial silver ion technology built in meaning germs cannot replicate when in contact. 
Importantly, Dip-San is manufactured in the UK which means when you buy one you are supporting a British manufacturing at this uncertain time.
Great for busy households who need that quick cleaning hack to help you stay on top of your chores but as hygienically as possible.
NB: this editorial is sponsored by Dip-San