With the latest lockdown restrictions announced last week, it's more important than ever before to be mindful of hygiene. This is why we have partnered with Milton, a leading expert in sterilising, to give four lucky readers the chance to win a Milton Hygiene Bundle.
Milton has a number of hygiene products proven to combat viruses including coronavirus, which meet World Health Organisation guidelines for proficient cleaning. These include: Milton Sterilising Fluid, Milton Sterilising Tablets, Milton Antibacterial Hand Gel*, Antibacterial Surface Wipes, and Antibacterial Surface Spray.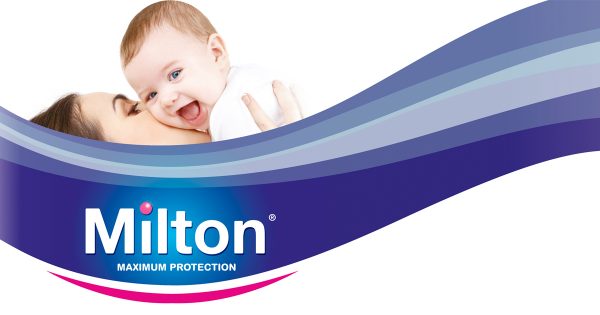 Each of our four lucky winners will receive a Milton hygiene bundle containing:
1 x Milton Sterilising Fluid
1 x Milton Sterilising Tablets
1 x Milton Antibacterial Hand Gel*
1 x Antibacterial Surface Wipes
1 x Antibacterial Surface Spray
You can enter this great competition below but, before you scroll, read Milton's top tips to help keep homes clean and safe amid the outbreak:
Tips for keeping the home environment clean and safe:
Disinfect surfaces at home regularly using an antibacterial surface spray. Pay attention to germ hot spots like door handles and hand rails.
Hand washing remains the most important defence against coronavirus. Rub hands vigorously for a minimum of 20 seconds, including back of hands, between fingers and under finger nails. Dry hands well with a clean cloth or single use towel.
Wash hands with soap and water regularly: after entering the home, before and after eating, after going to the toilets, after coughing or sneezing.
Do not share cups, cutlery, food or drinks with others
Dispose of tissues, especially those used to collect coughs and sneezes, appropriately and as soon as possible.
Keep the house well ventilated – slightly opened windows will help keep the air flowing
*Please note, alcohol-based hand gel should not be used by children below the age of 3-years-old.
Milton­ products are available nationwide and can be found in Boots, Sainsbury's, Tesco, Asda, Morrisons, Ocado, Waitrose and Amazon, and many independent retailers, online stores and pharmacies.
To enter this competition, simply answer the question below and leave your details before the closing date of Monday 18th January 2021 at 3pm.
This competition is also listed on Loquax and Competitions-Time.
For full terms and conditions, click here.
Competition Closed