It's been a year of heroes and the team at Magic Box want to acknowledge the everyday champions around us with a huge schools giveaway!
We have 50 mega bundles to win, each containing 100 SuperThings single packs from the latest SuperThings Secret Spies series, a fun but educational SuperThings themed activity idea for classes to try out at school and a SuperThings prize for one lucky child based around that activity.
In the just launched Secret Spies series, there are over 80 new SuperThings to collect! In this new collection, in addition to the new team characters and the silver and gold captains, there are 24 "spies" but… are they heroes or villains?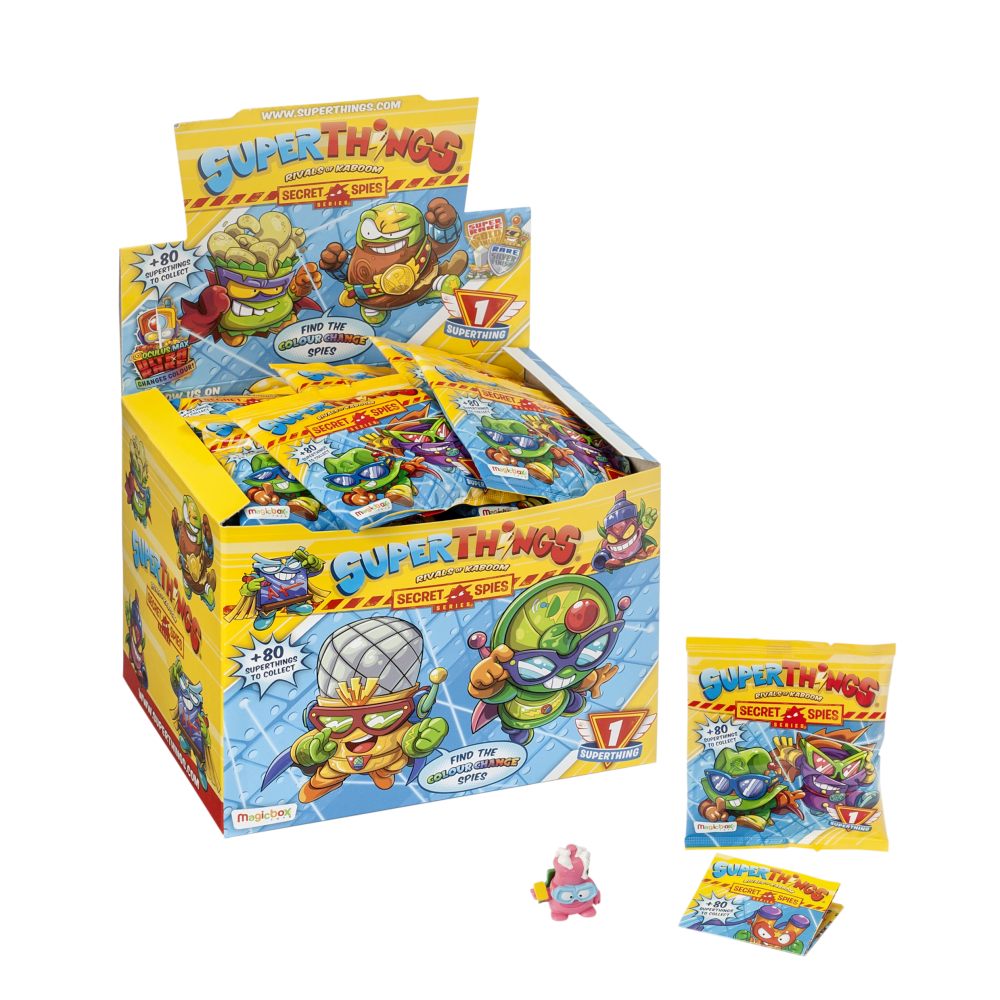 To find out, put them in warm water and the colour of their eyes will be revealed: white for heroes or yellow for villains. Will you be one of the lucky ones to find the new ultra-rare Oculus Max?
For a chance to win a bundle for your child's school either get creative and ask your child to complete our downloadable colouring sheet, or answer the question below and leave your details.


Pictures of the completed drawing can be submitted on your own social media using #SuperThingsSchoolPacks or emailed to [email protected]. 
50 winners will be picked at random from eligible entries across drawing entries and question entires and will be sent their SuperThings schools pack in the week commencing 14th September.
Please note: If you are one of the lucky recipients, we will contact you to obtain the details to send the pack to.  No further correspondence will be entered and the campaign will be open for entries until the closing date of 23:59 Sunday 13th September 2020.
Good luck. If you know a little someone who would love the new SuperThings Spy series, then head to The Entertainer online to check it out!
Competition Closed