With a lot of parents more involved than ever in their children's learning journeys, we've teamed up with Nosy Crow, the multi-award-winning independent children's book publisher, to bring one lucky family the chance to win a fabulous book bundle worth over £150!
Promising to make learning at home fun, this selection of books will allow parents to continue to support their children as they develop their reading ability, while also expanding their knowledge on an exciting range of topics!
This past year has been challenging in many different ways. Parents have had to pick up a lot of responsibilities – home-learning in particular. And books have played a hugely important role in supporting home-schooling efforts!
At Nosy Crow, the team is proud to publish a wide range of fun, informative books that will help children learn something new every day. With the fabulous selection of books from Nosy Crow, families can journey to the Aztec Age and Ming Dynasty China, explore nature in their neighbourhood, or immerse themselves in the extraordinary inspirational lives of notable women, animals, youth and environmental activists. From history to geography, all the way through to wildlife, there's a book for every child and their interests!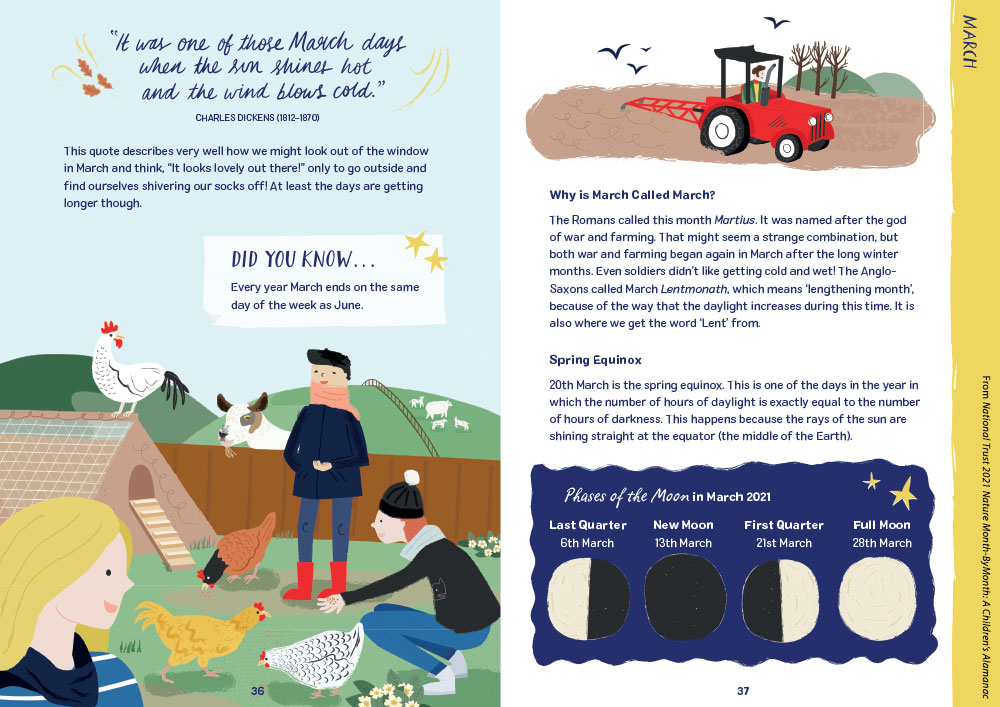 Nosy Crow's current selection of non-fiction children's books is perfect for children aged 6- to 11-years-old and includes the following selection of books:
British Museum: So You Think You've Got it Bad? A Kid's Life in the Aztec Age (RRP £7.99)
British Museum: Find Tom in Time, Ming Dynasty China (RRP £12.99)
YouthQuake: 50 Children and Young People Who Shook the World (RRP £16.99)
WildLives: 50 Extraordinary Animals that Made History (RRP £16.99)
HerStory: 50 Women and Girls Who Shook the World (RRP £16.99)
Earth Heroes (RRP £16.99)
National Trust: 2021 Nature Month-By-Month: A Children's Almanac (RRP £9.99)
Tiger, Tiger, Burning Bright: an animal poem for every day of the year (RRP £25)
National Trust: Step Inside Homes Through History (RRP £14.99)
How to be an Astronaut and Other Space Jobs (RRP £11.99)
Perfect for keeping children aged six-years-plus entertained while learning new things, Nosy Crow is offering one lucky family the chance to win this fabulous selection, which is worth over £150 and includes no less than 10 books!
If you love the look of the fascinating titles listed above and would love to win this book bundle, enter our competition now! For your chance to win, simply answer the question below and fill out the form before the closing date of Monday 8th March @ 3pm.
To discover more non-fiction books for children head over to Nosy Crow's website now! Be sure to also keep an eye out for Nosy Crow's World Book Day feature on UKMums.TV! We'll be giving you the low-down on their BEST new children's books!
This competition is also listed on Loquax and Competitions-Time.
For full terms and conditions click here: https://www.ukmums.tv/terms-conditions.
Competition Closed