Looking for a non-alcoholic cocktail that tastes great? Then choose Mavrik!
This exciting new brand is offering you the chance to win a mixed case of Mavrik non-alcoholic cocktails.
Discover Mavrik…
Mavrik has introduced four non-alcoholic cocktails that look good and taste great, perfect for free-spirited adults who are happy to avoid alcohol for personal and wellness reasons.
Expertly crafted and all natural, this new range of edgy drinks are made from the best-quality ingredients with zero compromise on taste or enjoyment.
So, whether your taste buds enjoy something sweet and fruity, bitter, or cool and refreshing, there is a flavour combination for you. Choose from:
Aromatic G&T: A delicious take on the quintessential English refresher with a refined low calorie pink G&T.
Cuban Mojito: Zinging with mint and rum flavours, this indulgent alcohol-free Mojito is the perfect drink to share guilt-free with friends.
Venetian Spritz: A refreshing, spirit lifting, low calorie Spritz with a sweet and refreshing taste.
Storm & Spice: a fiery, tongue tickling, low calorie take on this classic and spicy Bermudan rum cocktail.
Love the sound of Mavrik non-alcoholic cocktails? They're available to buy now from https://www.mavrik-drinks.com/shop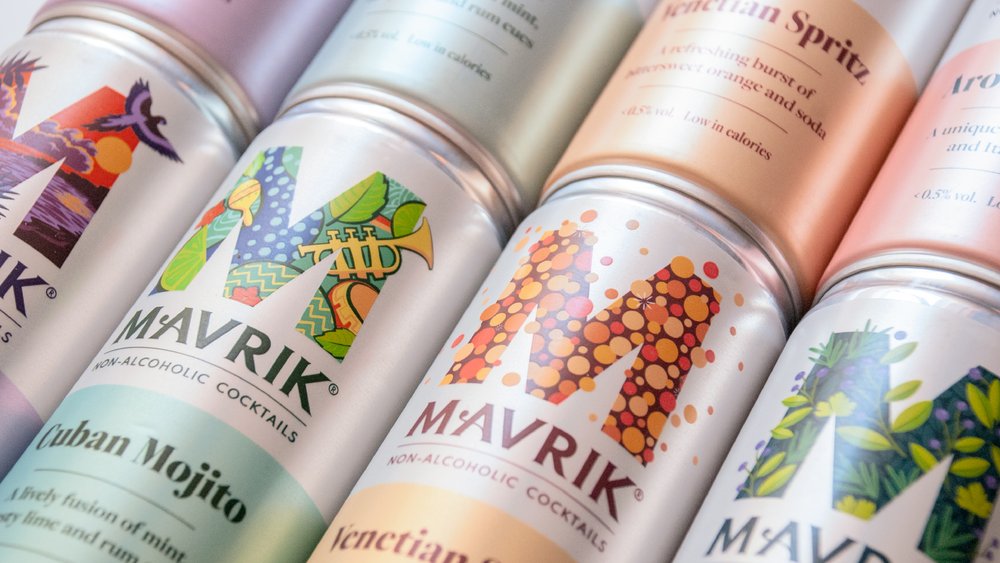 A chance to win
Alternatively, for a chance to win a mixed case, each containing 12 cans of Mavrik Non-Alcoholic Cocktails in 4 variants, correctly answer the question below before Monday 6th February at 15:30. There will be three lucky winners. Good Luck!
Competition Closed