This week, we've teamed up with Happy Line Toys to offer five lucky readers the chance to win a brilliant bundle of THREE Dream Beams soft toys.
Dream Beams are the cuddliest, chunkiest best friends that any child could ever "squish" for! And they have a secret surprise… each Dream Beams character has its own glow in the dark features.
There are 10 Dream Beams characters to collect in every Dreamscovery, with more on the way. Each Dream Beam has its own imaginative back story, all from the colourful Dream Beams World – a world that is full of hope and happiness.
Each Dream Beams character has its own unique talents, be it singing, dancing, swimming or a superpower! They are friendly and supportive of one another, and they're united by one single mission: to let every child have a good night's sleep and sweet dreams. They achieve this goal by providing emotional support and allowing children to release their stress by offering a multisensory experience – through cuddling, squeezing and providing comfort with their glow in the dark features.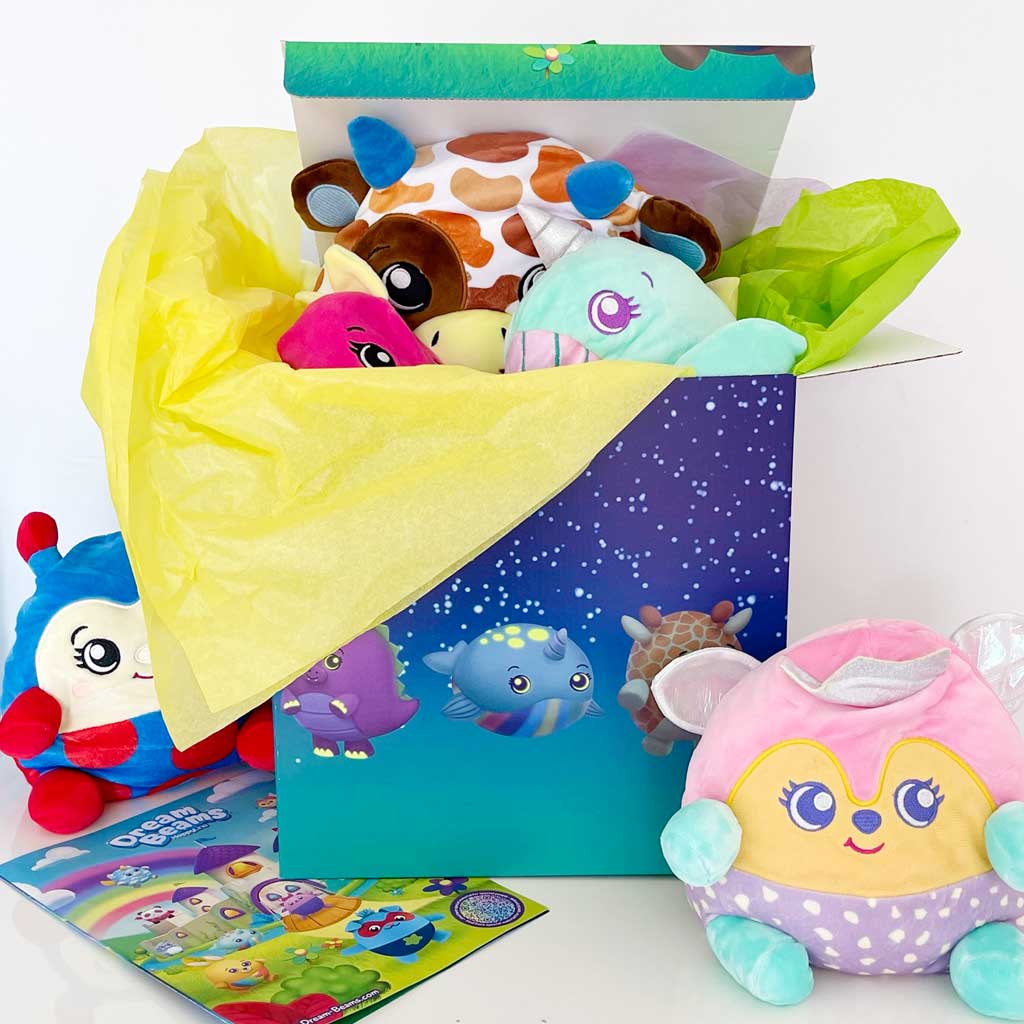 In Dream Beams World, the characters are connected through their unique personalities and characteristics. The brand welcomes all children to be a part of this universe, because in Dream Beams World everyone is special and valuable.
If you love the sound of Dream Beams, you'll soon be able to shop the collection at The Entertainer. All characters are available in the standard 18cm size, and some characters also come in a special 30cm size: Dana the Dinosaur, Basil the Bull, Henry the Hippo and Pablo the Pegasus!
Alternatively, why not try your luck at winning a bundle of Dream Beams soft toys?! To be in with a chance of winning 3 x 18cm Dream Beams soft toys*, enter our competition using the simple Rafflecopter form below before the closing date of 6th June at midnight.
Dream Beams are so much more than a soft toy! Find out for yourselves by visiting the Dream Beams World Instagram and Facebook pages. This week they're sharing some amazing colouring sheets for children to enjoy at home! For a sneak peek, you can download a couple of them via the links below! 
*Please note, styles will vary, and the imagery used reflects some of the characters winners might receive rather than the final prize.
Feature image credit: @EmzWood18
Competition Closed