At UKMums.TV we are big fans of all things Moley! And, with the Christmas TV Special Master Moley: By Royal Invitation airing on Boomerang UK, this December, we have a mole-vellous competition to announce… Thanks to the team from Moley, one lucky family will win an expenses paid trip to Windsor Castle, in 2022.*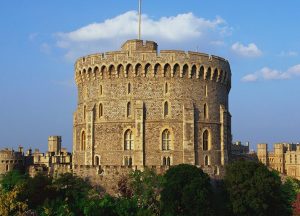 Moley is the British-made animated children's TV series, which follows the adventures of a loveable mole, voiced by Warwick Davis. He stars alongside an amazing voice cast that includes Julie Walters, Charles Dance, Gemma Arterton, Richard E Grant and Togo Igawa.
And, this December, families can tune into the new hero of kids TV, with the magical TV special Master Moley: By Royal Invitation. Set under the foundations of Windsor Castle, in the bustling
city of MoleTown, the 30-minute TV special introduces viewers to the origins of MoleTown, which exists right under our feet! So, get ready to join Moley on his magical escapades, as he goes from zero to hero … and helps to save the queen!
Master Moley: By Royal Invitation will air this December, on Boomerang UK, at 8:00am and 7:00pm on the following dates: 19/12/2021, 25/12/2021, and 31/12/2021.
To celebrate the Christmas TV special, the Moley team is offering one lucky reader the opportunity to walk above the streets of MoleTown, with a chance to win a family trip to Windsor Castle! The winner will receive two adult tickets and up to three children's tickets to visit Windsor Castle on a date of the winner's choosing, in 2022. In addition to receiving tickets to the Castle, the winner will also receive up to £100 in travel expenses.*
If you'd like the chance to win this expenses paid trip to Windsor Castle, enter our competition via the Rafflecopter form below, before the closing date of Monday 20th December at midnight.
*Please note, the winner will be able to select any available date in 2022 for their visit. The Moley team will cover up to £100 in travel expenses for the day of the visit. This prize is not transferable or redeemable for cash value. There will be just one winner!
Remember, you can watch the Moley TV series, on Boomerang UK, weekdays at 7:30am until 19/12/21 and every day at 5:30pm until 31/12/21.
To keep up with all the latest news from MoleTown, join the Moley community by following @Moley_Official on Instagram and Facebook. And be sure to also check out Moley's new website for lots of games, activities, videos and more!
Competition Closed