Check out this cute competition brought to you by Posh Paws. We're giving three lucky readers the chance to win a Love Hearts 'Patrick the Pizza' plush toy!
The Love Hearts soft toys are full of fun, with sentimental and cheeky messages they make the perfect present for friends, family or loved ones. Already a firm favourite with their "Let's Avo Cuddle", "Truly Fabulous" and "The Perfect Pear" plush gifts, Posh Paws' brand new Foodie Friends collection is stuffed full of fun, with cheeky, sweet and entertaining messages.  With messages like: "Fries before guys", "You had me at Aloha" and "Donut Worry", there is something for everyone in this super soft and cuddly plush collection.
What better way to start your day than looking at a delicious slice of pizza! Patrick the Pizza is the ideal reminder for that quick fix of positivity and a great reminder to always have a nice (slice) day!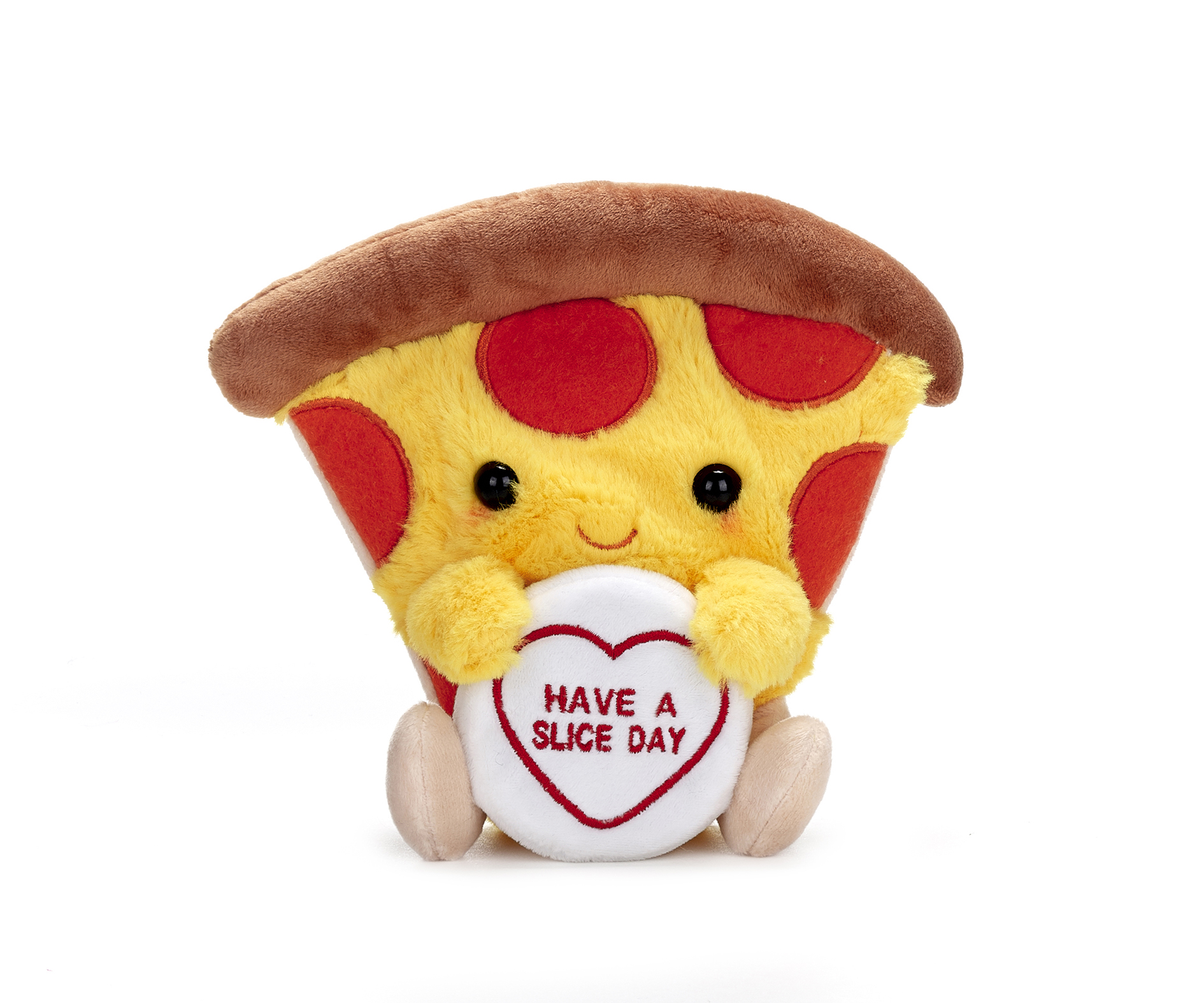 To enter, simply answer the question and fill in the form below before midnight on Thursday 9th July 2020.
Can't wait to see if you've won or not chosen as a lucky winner? You can shop the Love Hearts collection at Sainsbury's and Amazon.
Competition Closed