The first giveaway for Dinovember is going to be a big one! We are giving one lucky reader the chance to win a Schleich Dinosaur bundle of toys worth a Gigantosaurus £100!
Small and nimble, big and strong, massive and winged – Schleich has dinosaurs in all shapes and sizes! Discover the primordial giants, from the T-Rex and Kentrosaurus to the Raptors. There are enough amazing creatures to satisfy even the most intrepid of little explorers. But danger doesn't only come in the form of meat-eating dinosaurs – there are also volcanoes that could erupt at any moment, caves to hide out in and much more to this amazing collection.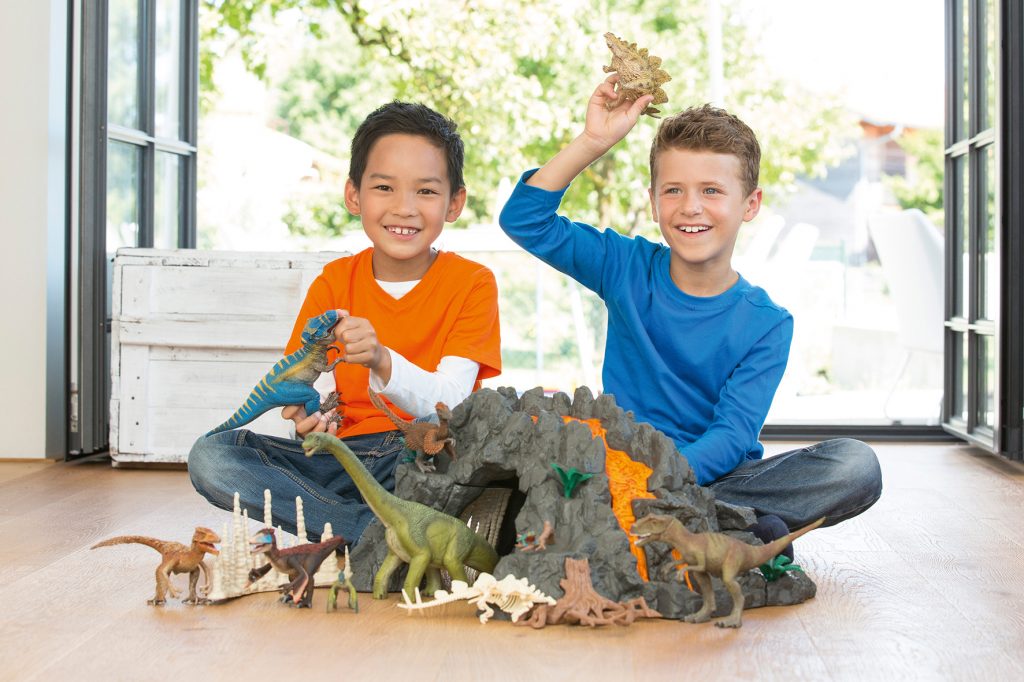 To be in with a chance of winning this amazing prize, all you have to do is answer the question correctly before the closing date of Monday 18th November at 3pm. Good luck!
Competition Closed