We've teamed up with Ailsa Frank to give 10 lucky readers a voucher worth £25 to spend on hypnosis downloads.
Ailsa Frank is the hypnotherapist featured in the BBC One series 'Hayley goes… Sober'. She is a self-help author and motivational coach with a successful range of hypnosis recordings, and she has helped thousands of people to banish bad habits and boost positive new ones. Whether you're looking to let go of worries, boost your confidence, release stress, eat healthier or drink less, Ailsa Frank's hypnosis tracks could change your life.
As you lay back and relax, let the messages free you from limiting thoughts, bad habits and create happiness and success on a deeper level.
Claim a free Stop Worrying download when you sign up to Ailsa's monthly newsletter on her website or visit to find out more about Ailsa Frank's services and one to one phone appointments.
Through recordings and her book, Cut the Crap and Feel Amazing (published by Hay House £10.99), Ailsa can help you to identify what you need to change to improve your life and then to implement those changes by moving your mind on.
There are 25 titles to choose from which include Relaxation for the whole family, Heartbreak and Loss, Take Control of Alcohol, Weight Loss, Increase your Wealth, Debt-free Living and Comfortable Sex For Women… from £9.99 to £14.99 available at Ailsa Frank's website.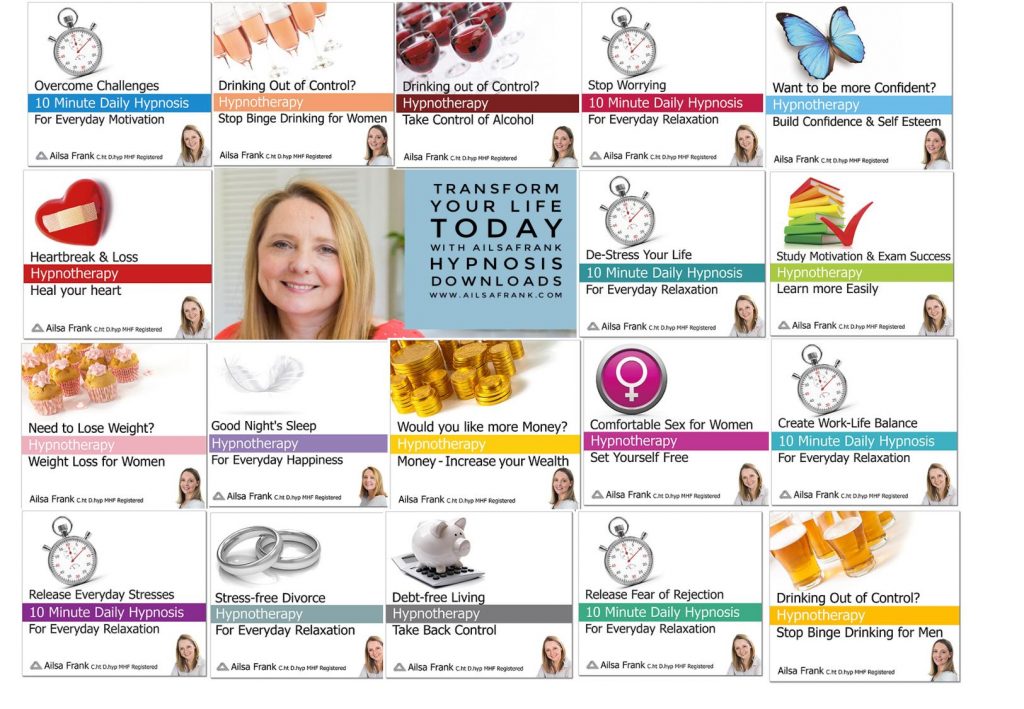 Ailsa's social media for Instagram and Twitter is @AilsaFrank and her Facebook page is Ailsa Frank Author and Hypnotherapist. She shares daily inspirations in Instagram.
To enter, simply answer the question below and leave your details before the closing date of Monday 3rd February 2020 at 3pm.
This competition is also listed on Loquax and Competitions-Time.
Competition Closed