Win an Easter Toy Bundle from John Adams! We've got an amazing bundle of toys and games to giveaway.
One lucky winner will receive a Soggy Doggy, Flip Frog, Sneezy Panda, Windy Knickers, Gassy Gus, Glowpad, Magicolour and a BLOPENS Kawaii Activity Set!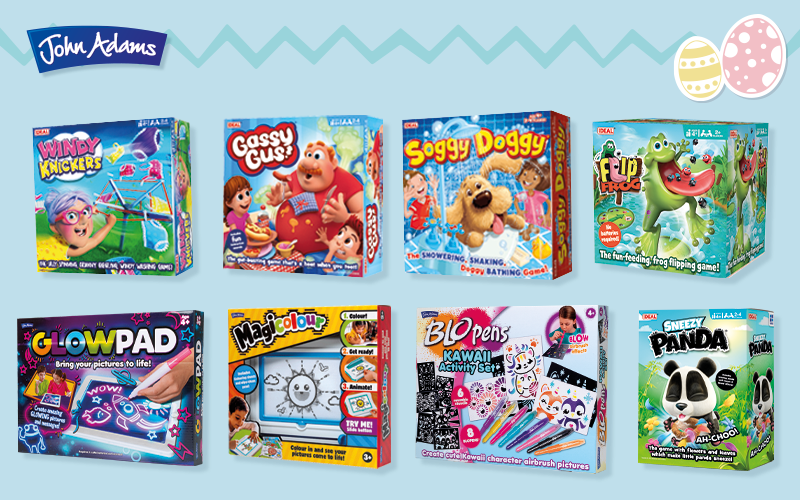 Soggy Doggy
Players must race around the board – washing and grooming Soggy Doggy – to be the first to make it around the doggy basket.
Soggy Doggy is the brushing, bathing, dog shaking game.
Watch out though – if he shakes – you'll get wet and it's back to the start!
Flip Frog
Flip Frog is the fun-feeding, frog flipping game.
Flip Frog is really hungry but eating too many flies makes him flip out!
Spin the spinner and feed Flip Frog the number of flies indicated.
Be careful as you place them on his tongue… too many flies will make him flip!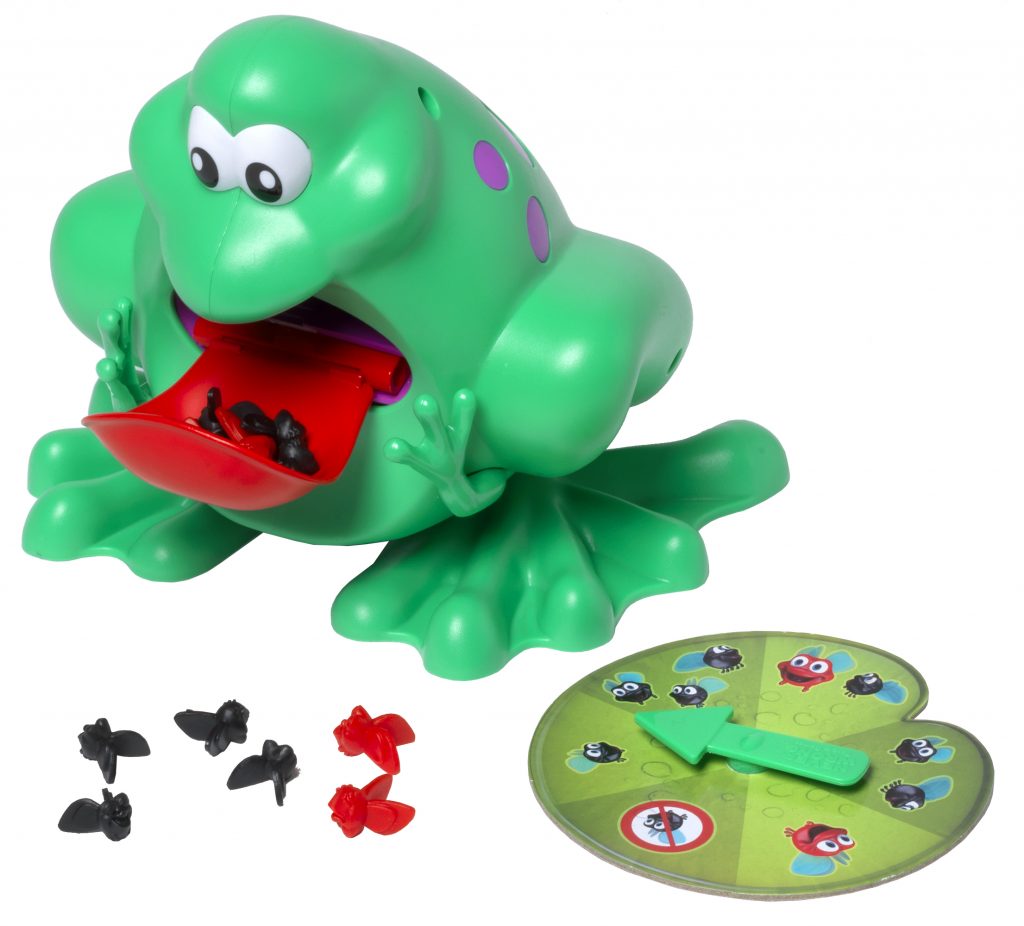 Sneezy Panda
In Sneezy Panda, Sam loves to collect flowers and leaves from his garden; but there's a problem… they make him sneeze!
Each time Sam sneezes, everything he has collected flies from his basket.
Can you race to collect all your coloured flowers and return them to Sam's basket before he stops sneezing?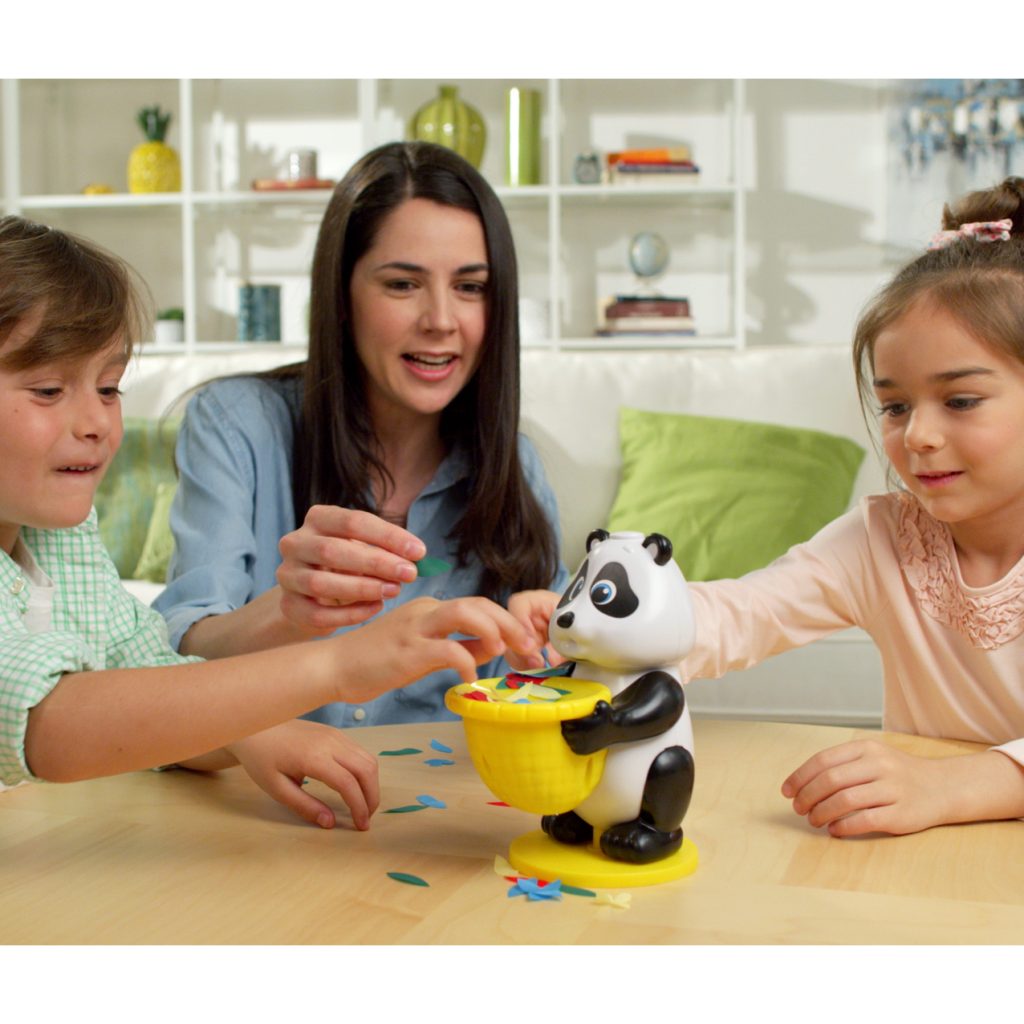 Windy Knickers
Don't let Granny get her knickers in a twist in Windy Knickers!
Can you help Granny put out her washing? Roll the dice… if it's a sunny day, hang your washing on the line. Roll a cloud and you must miss a go.
Roll a storm and the washing line spins in the tornado and granny loses her clothes!
Can you be the first to hang out all of your washing to win?
Gassy Gus
With Gassy Gus, it's dinner time and Gus loves to eat!
There's just one BIG problem, most things Gus eats give him gas!
Take turns to feed Gus all sorts of food, and watch his belly bulge, but if Gus passes gas on your turn, you have to take extra food cards.
The winner is the first player to get rid of all of their cards.
Magicolour
Bring your bright pictures to life with the GlowPad using the two neon marker pens, then switch on to see your pictures glow and transform.
Create your own colourful animations with Magicolour.
Colour in the colouring sheets supplied, load them into the Magicolour unit, slide the button from left to right to see your pictures come alive!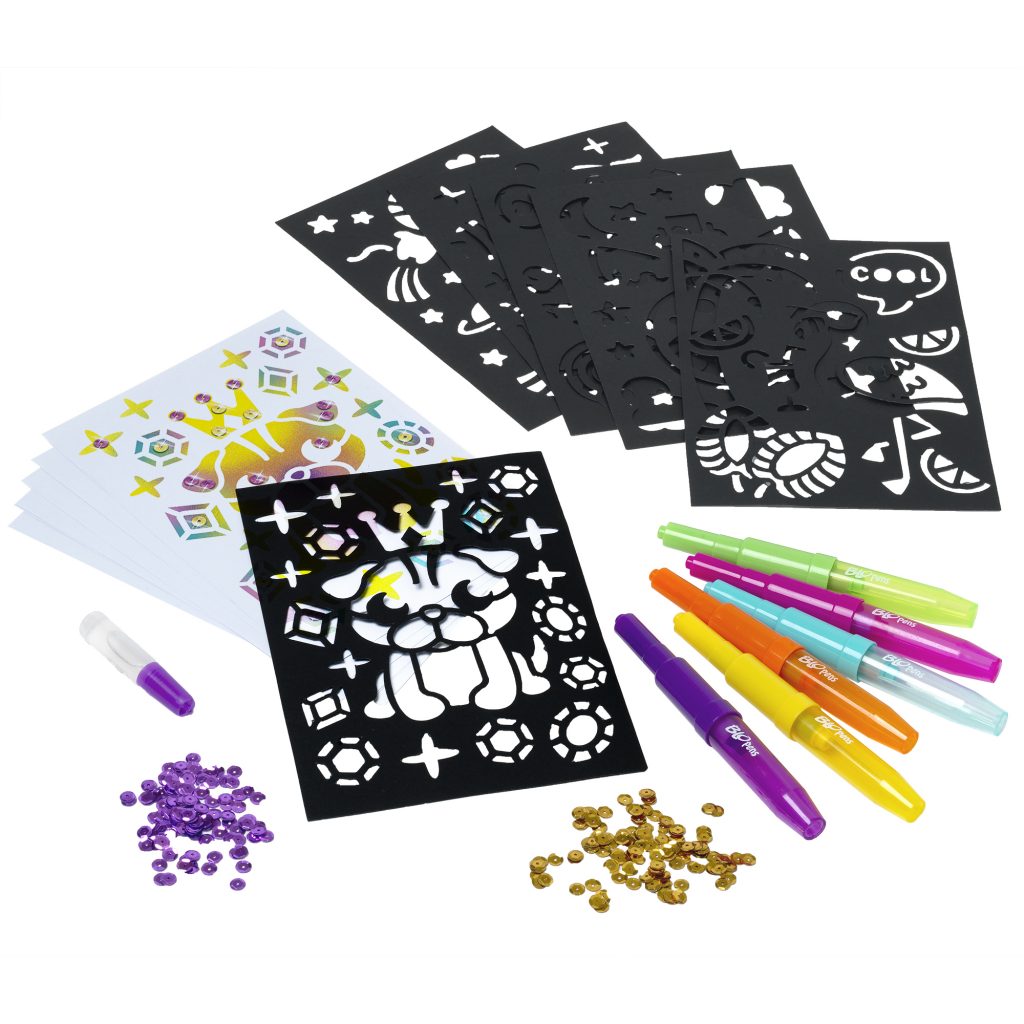 BLOPENS
Last but not least, create and spray the cutest Kawaii style animals with the BLOPENS Kawaii Activity Set.
Complete with eight BLOPENS and six cute stencils, kids can create fantastic pictures with amazing airbrush style effects.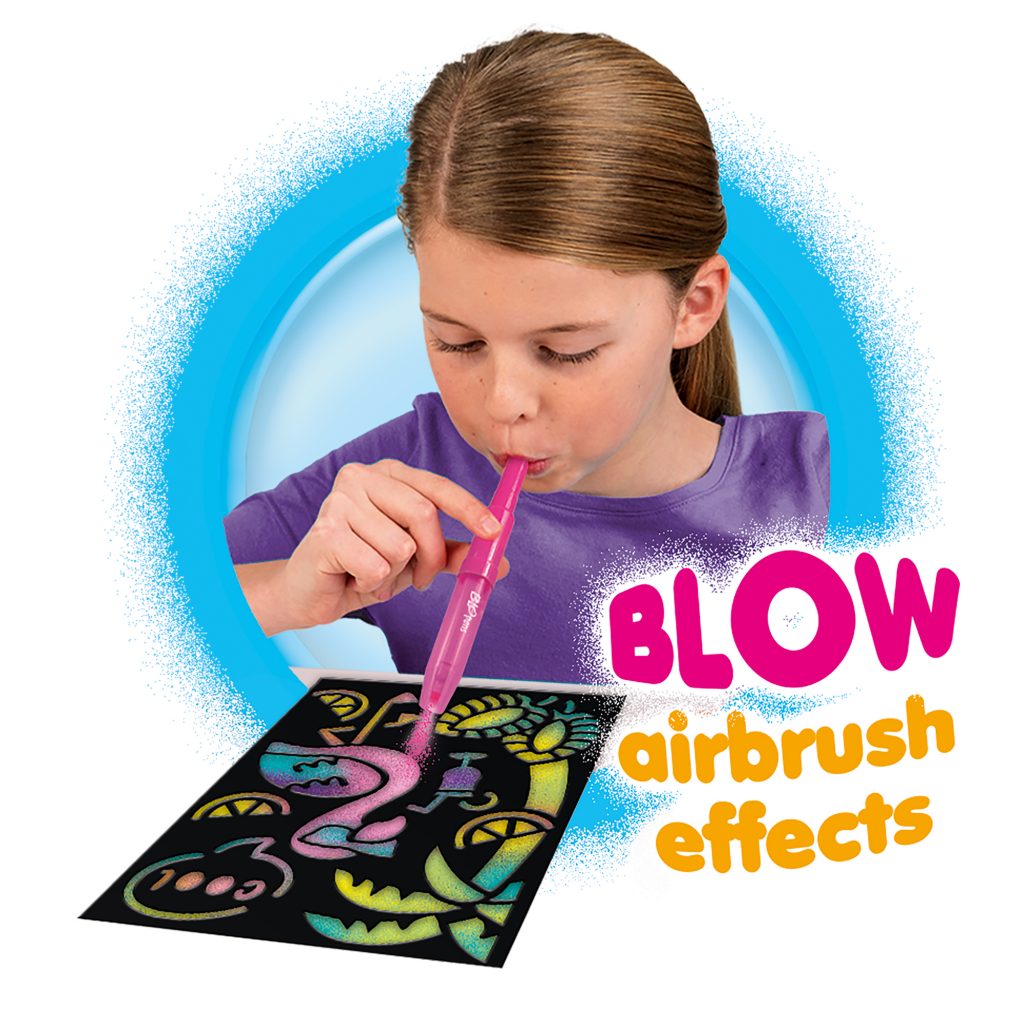 For more information on any of these products, head to the John Adams website.
Win an Easter Toy Bundle from John Adams Worth Over £150!
We have this huge bundle of games to giveaway to one lucky reader including:
1 x Soggy Doggy
1 x Flip Frog
1 x Sneezy Panda
1 x Windy Knickers
1 x Gassy Gus
1 x Glowpad
1 x Magicolour
1 x BLOPENS Kawaii Activity Set


For your chance to win simply answer the following question before the closing date of 18th April at 15:30.
This competition is also listed on Loquax, Competitions-Time and LikeWow.
Competition Closed