TV presenter Emma Willis (known primarily for her work on The Circle and Emma Willis: Delivering Babies) has introduced her sixth collection in collaboration with Next.
This time around, the mum-of-three has designed footwear for the very first time – alongside beachwear, tailoring and dresses.
While her previous collections have featured neutral tones, the 2020 spring edit takes a more vibrant approach, with Emma stepping out of her comfort zone and adding in pops of colour. The range includes leopard, polka dot, checked, vivid blue and red colours, as well as colourful eastern-influenced prints.
Emma said: "In winter it's navy, black, cream, white – simple colours – and then summer comes and I'm a different human. Bright colours, patterns… as the years tick by I'm embracing much more."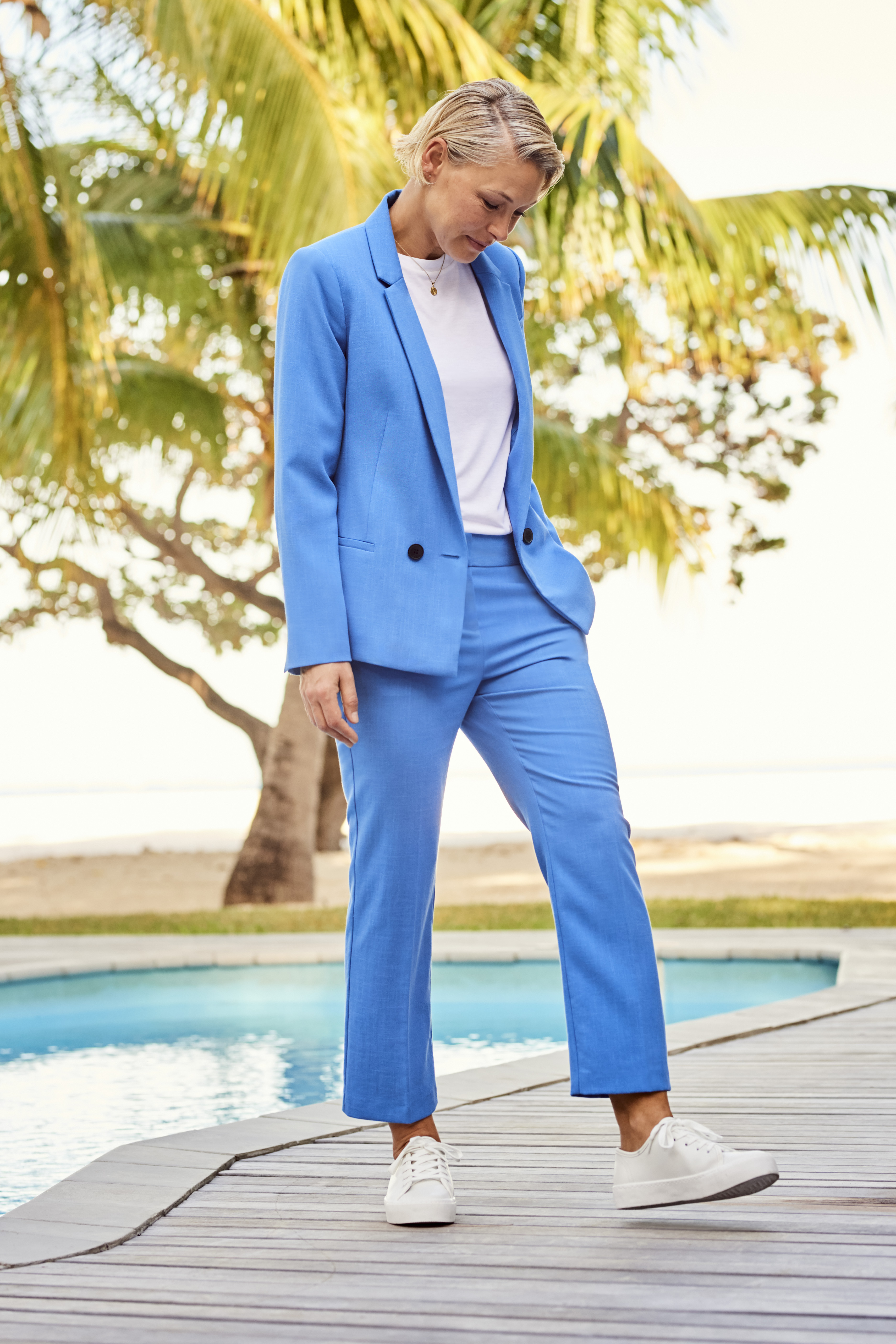 The 50+ piece collection includes dresses, jumpsuits, skirts and suits alongside beachwear (crop tops, swimsuits and bikinis) all available from sizes 6 to 22. The designs take on a daring approach, combining a mixture of shapes, tailoring and bold prints, as shown with her One Shoulder Swimsuit and Maxi Printed Shirt Dress.  We want it all!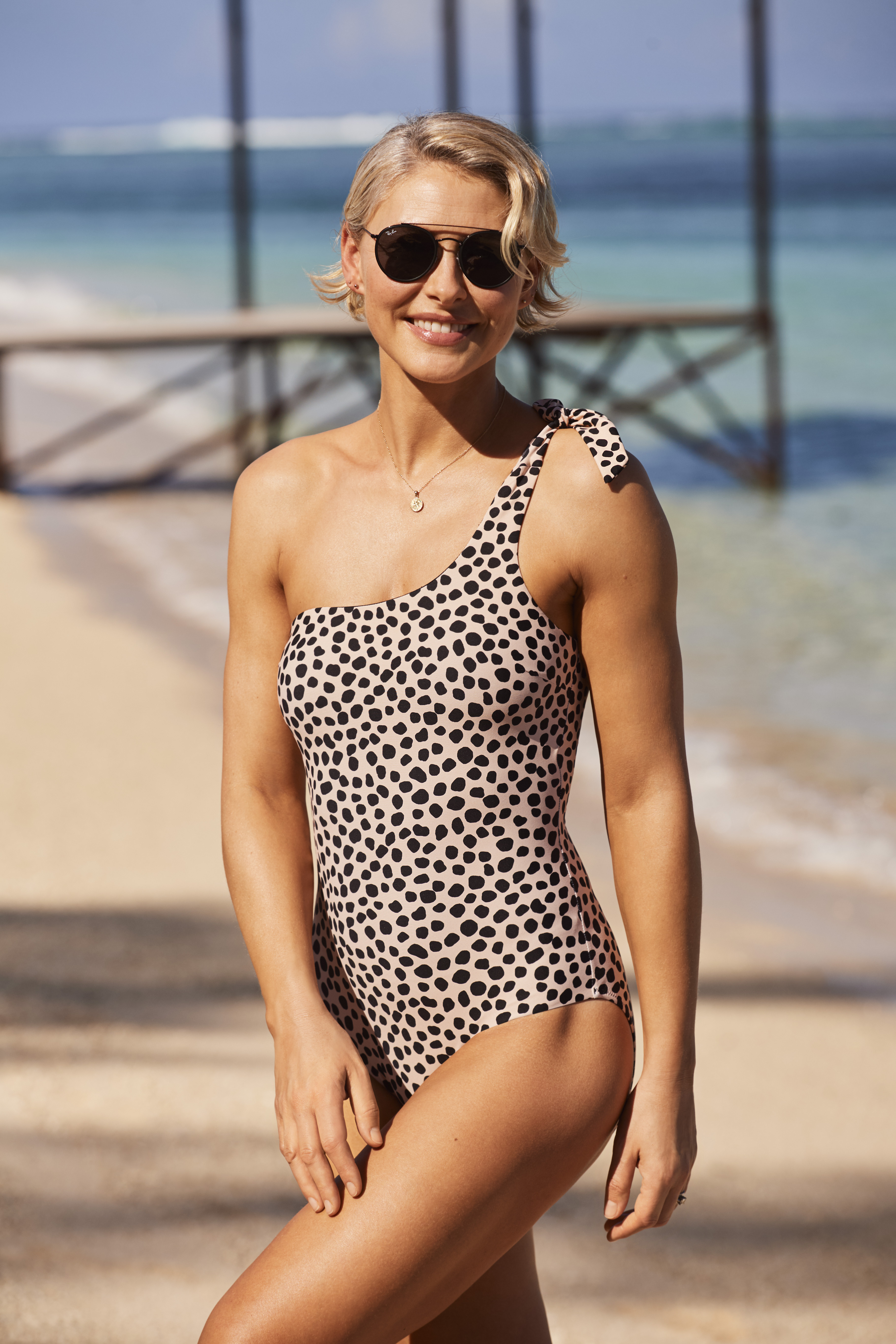 During an interview for her first spring edit back in 2018, Emma revealed she feels comfortable and confident in suits – however this collection has seen a change in her usual style preferences:
"I would say my favourite pieces in this collection are surprisingly all the dresses. I honestly think we've nailed it. They're really easy to wear, really versatile, you can wear them to work or out to drinks, they cover up in all the right places. I am for the first time in my life saying that dresses are my favourite bit."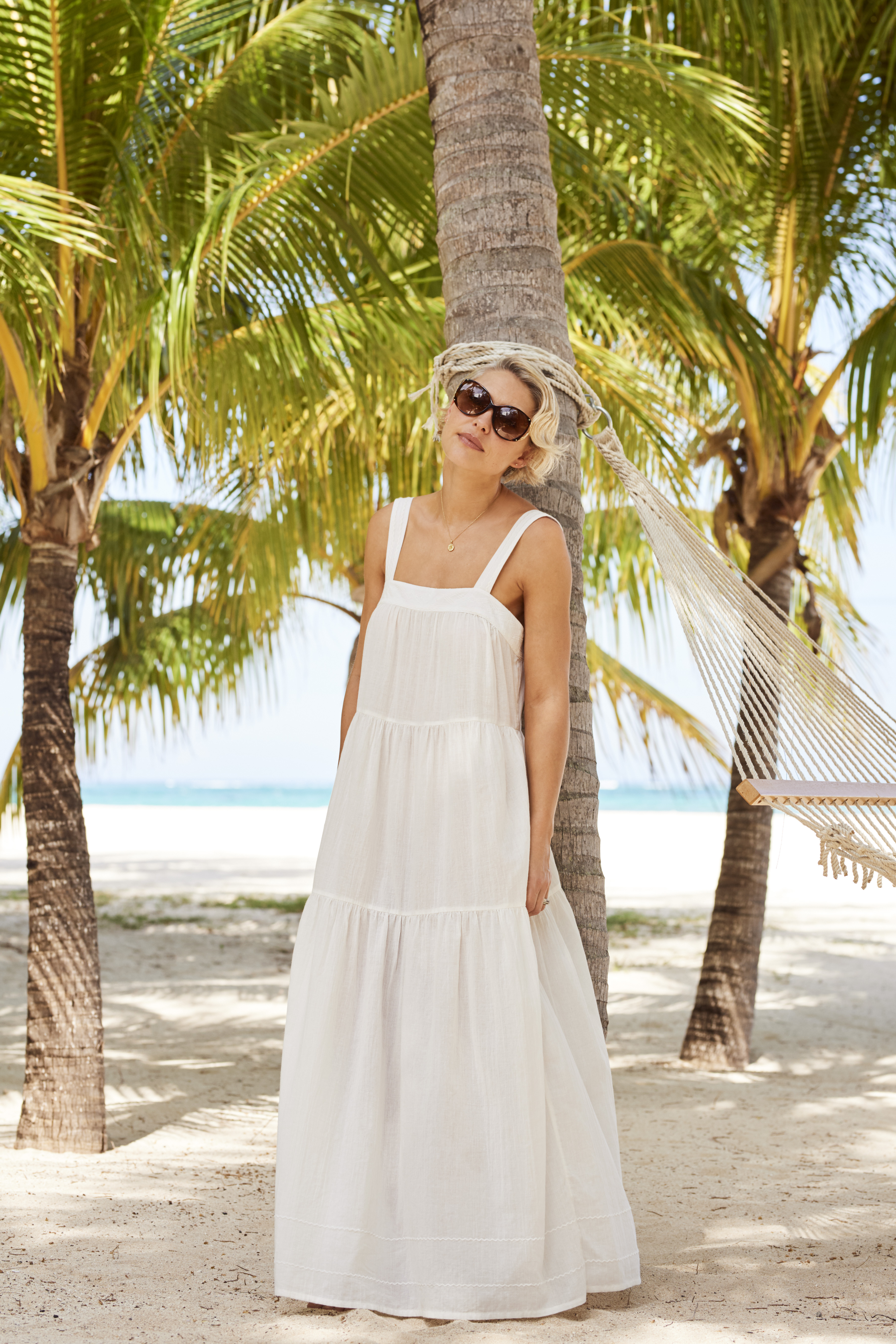 This range really masters the merge between elegance and adaptability, with pieces that can be styled for work or evening wear and throughout spring to summer.
Mum-of-three Emma has also stepped out of her comfort zone with this collection, introducing footwear into her offering for the first time. Though small, the footwear range features key staples, with delicate sandals that are easy-to-wear and perfect for the transition from spring to summer. As always, comfort and simplicity are at the heart of her design philosophy:
"With sandals, I like something that's super simple and flattering on the legs. I tend to wear flats more in the summer."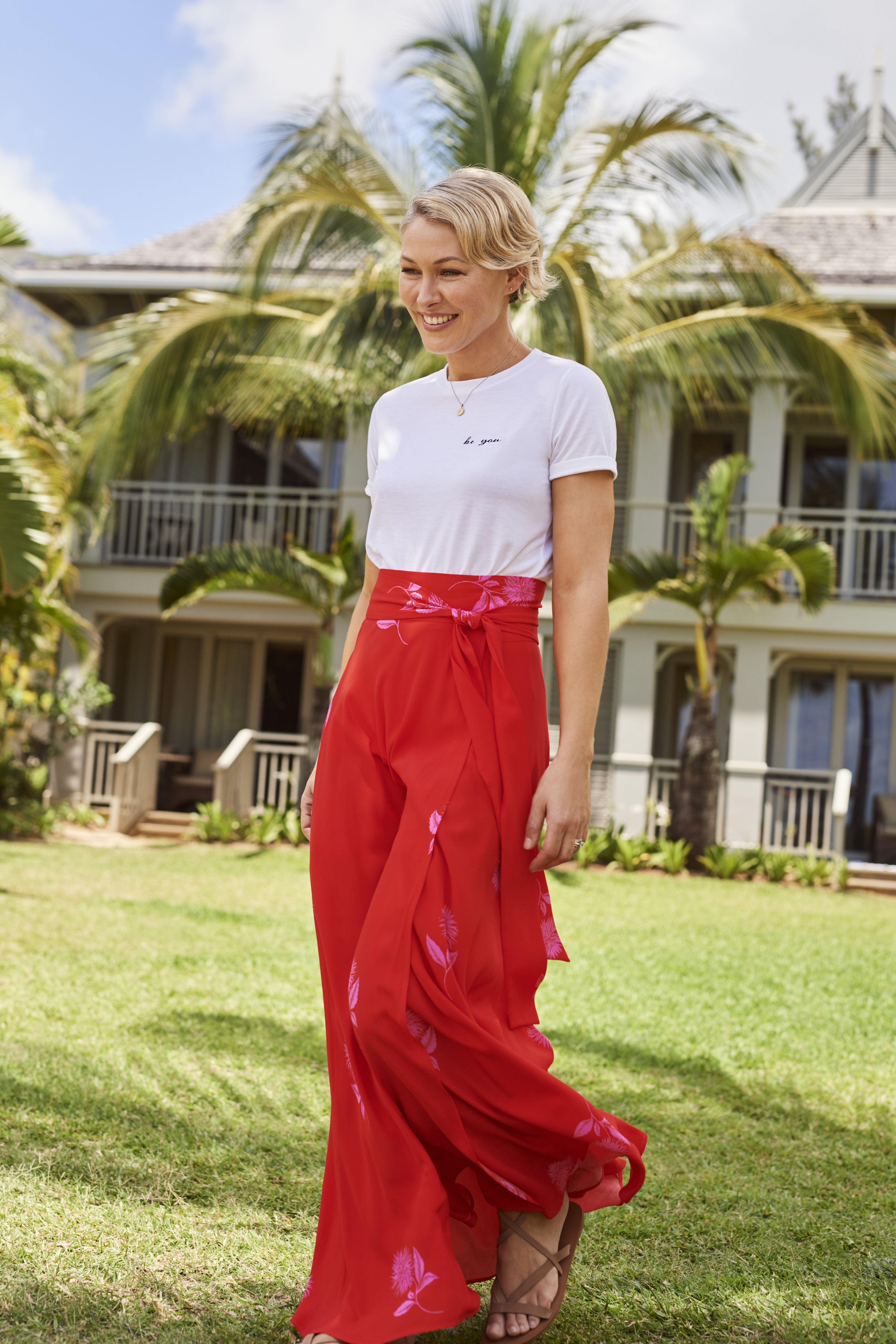 Interested in seeing more of Emma Willis's collection? It's now available in stores and online – and if you can stand the holiday envy, don't miss out on seeing her trip to Mauritius.
Please note that this is a guest post by Next.