Following on from a successful spring range for next, Emma Willis is back with the perfect autumn wardrobe for mums.
The latest collection features a range of pieces – from tailored trousers and functional utility shirts to flattering footwear – all of which have been designed by Emma herself.
Available in sizes 6-22 and evoking a 70s style feel, the newest range is perfect for transitioning from an unusually hot summer to the cooler autumn months.
Fashion that serves a function
As a working mum, Emma has always considered simplicity and comfort in her design journey. She wants to create pieces which look great, but are functional at the same time.
It's easy to see Emma's love of functional pieces throughout the autumn collection. The khaki-coloured utility pieces are perfect for working from home, the office or coffee dates.
The utility dress, available in both khaki and black, is an easy and stylish choice:
"It's such an easy dress to throw on when it's warm with a pair of sandals… I'll wear it anywhere, to the shops, on the school run, to a meeting – it's perfect!" says the presenter.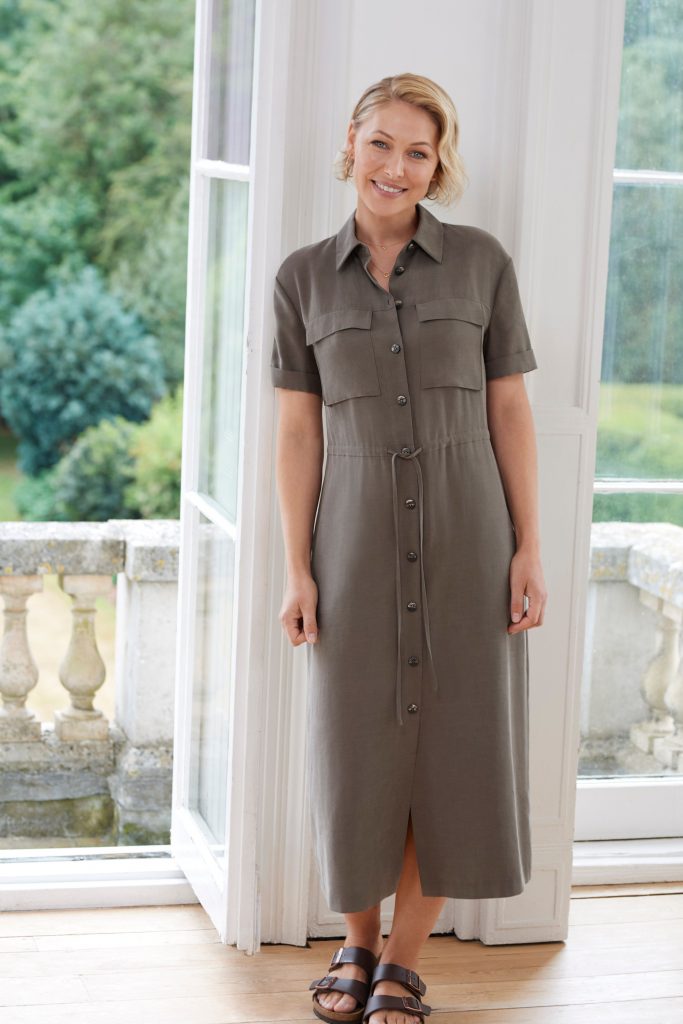 A nod to the 1970s power suit
Emma has previously stated that she feels very comfortable and put-together in a suit, so it is no surprise that they take centre stage in her latest collection.
The camel coloured and light pink suits are effortlessly elegant and can easily be dressed up or down, as Emma explains:
"A favourite of mine is the camel suit… I love suits, mainly to wear with a trainer and a t shirt but I didn't own one in this colour… we've gone quite 70s with the shape and colour palette for this season."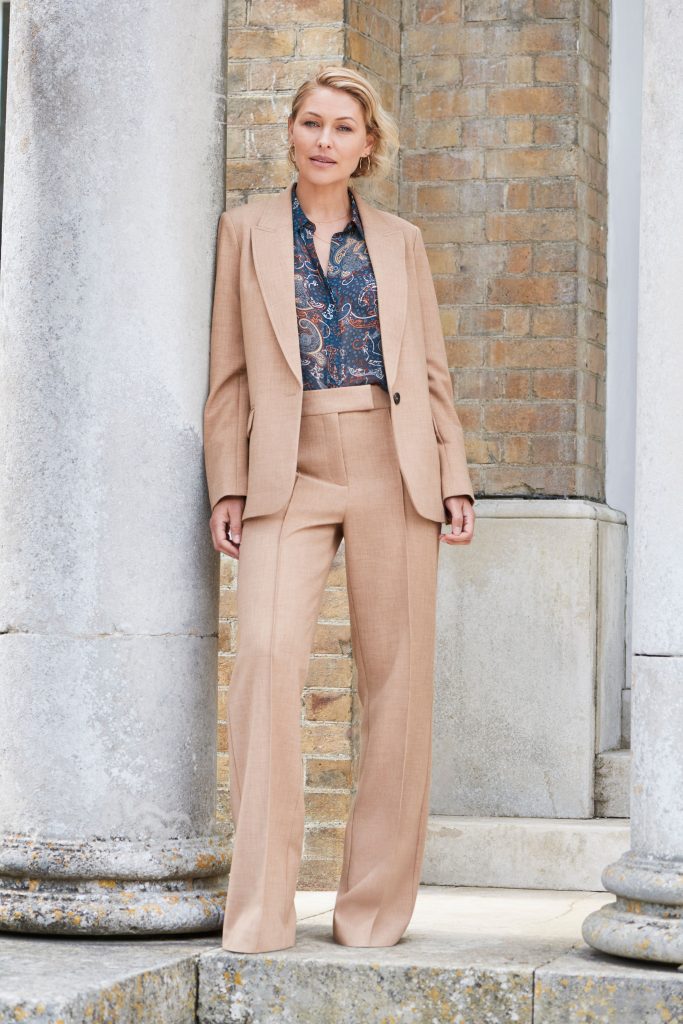 Add a pop of colour to a minimalist wardrobe
This collection has a colour for every mum out there who wants to upgrade their autumn wardrobe. From khaki to camel and from pink to paisley, this edit has a palette to suit a wide range of preferences.
"The colour palette and print inspiration for this collection came from a 70s vibe that everybody involved in the design process was really feeling."
The dusky pink jacket and matching wide leg trousers are the brightest pieces in the collection, perfect for cooler autumn days.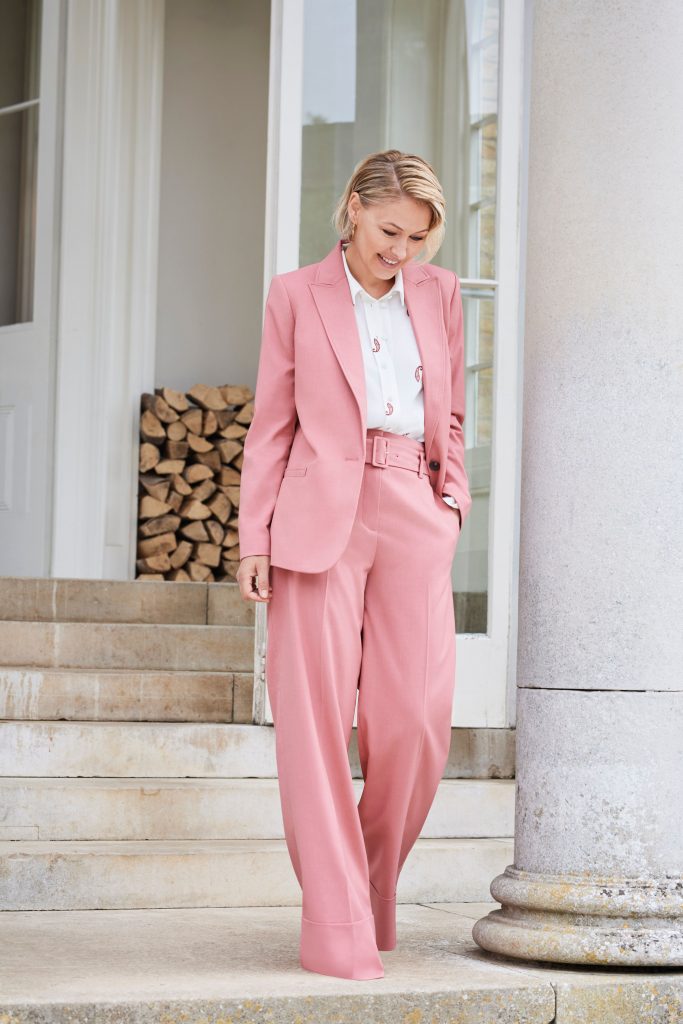 The softer fabric makes the fit comfortable and versatile, perfect for when you're chasing after your little ones, dressing for a Zoom meeting or running errands.
Above all, comfort is key in this new collection. The neutral tones and relaxed fits perfectly reflect Emma's philosophy as a designer: to create functional and flattering pieces to suit all body types.
The Emma Willis collection is available now on the Next website and in selected stores from today. Which piece do you like most? Let us know by commenting down below!
Please note that this is a guest post by Next.