The countdown to the Easter holiday has officially begun. The two-week Easter holiday means there's plenty of opportunity to relax in front of the TV with the kids. There are some exciting new shows coming to Tiny Pop next month, including True and the Rainbow Kingdom, Esme and Roy and brand new episodes of Ella, Oscar & Hoo. POP also airs brand new Lego City Adventures and episodes of Trolls: The Beat Goes On! and Dragon Ball Super.
Perfect for wet play days, here's a breakdown of what's showing when;
Tiny Pop – Freeview 207 | Youview 207 | Sky 617 | Virgin 737 | Freesat 605
True and the Rainbow Kingdom – S1 Eps 1-15
Launch: Saturday 4th April
Tune in: Every day at 8am & 4:30pm
"True and the Rainbow Kingdom follows the intelligent and fearless heroine True, and her hilarious best friend Bartleby the cat, as they come to the rescue of Rainbow City's whimsical citizens. True is the only one that can unleash the power of the Magical Wishes from the Wishing Tree in order to set things right and keep all the residents in the Kingdom safe."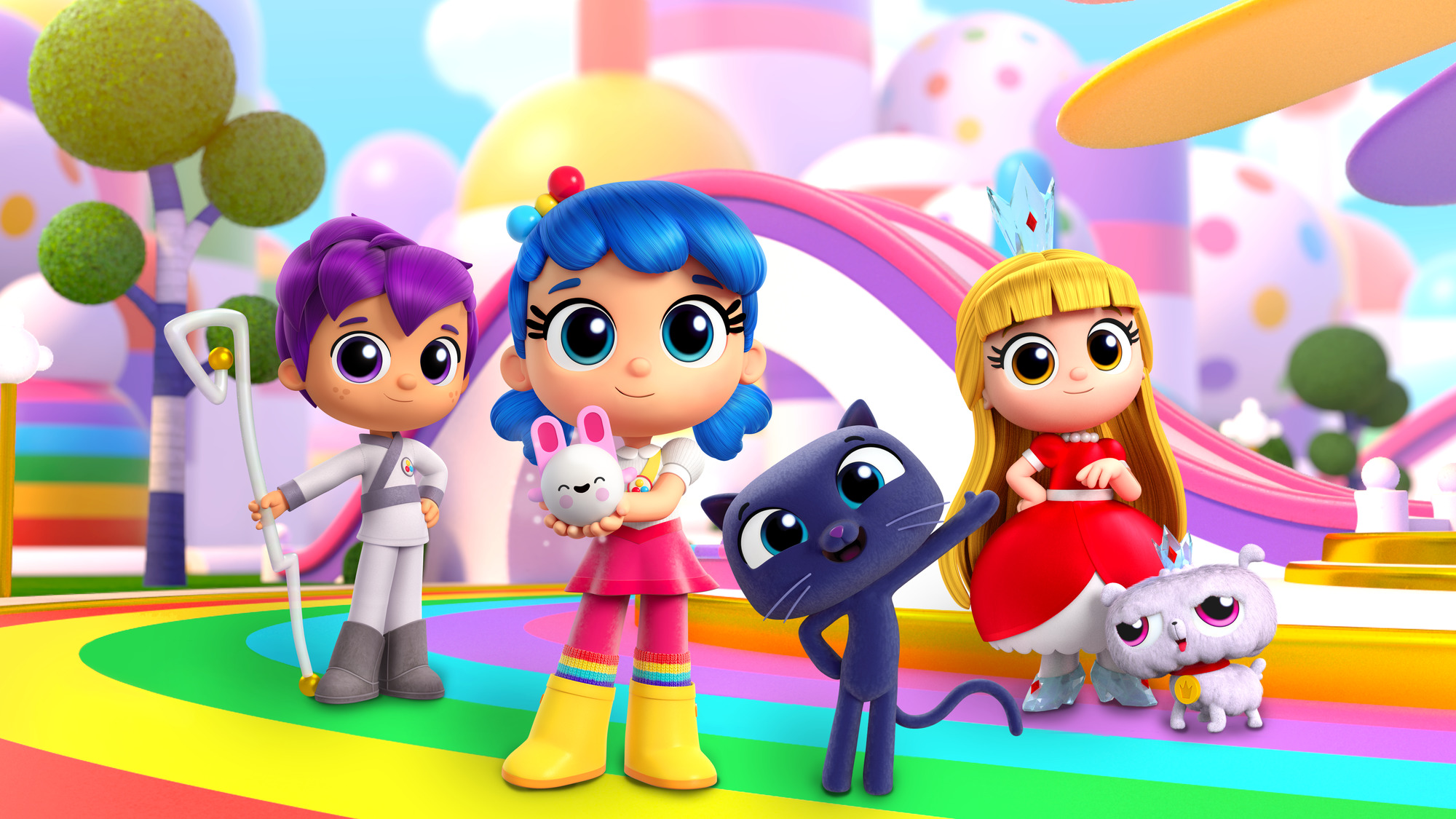 Esme & Roy – S1 Eps 1-26
Launch: Saturday 4th April
Tune in: Every day at 7:30am and 5pm
"Esme and Roy are the most in-demand Monster Sitters in Monsterdale-a town populated entirely by monsters and Esme's human family. They know that little monsters can have (and sometimes cause) BIG problems and playing the perfect game can be the perfect solution. No matter how big the problem, Esme and Roy are always able to solve it through play and make sure each little monster has the BEST DAY EVER!"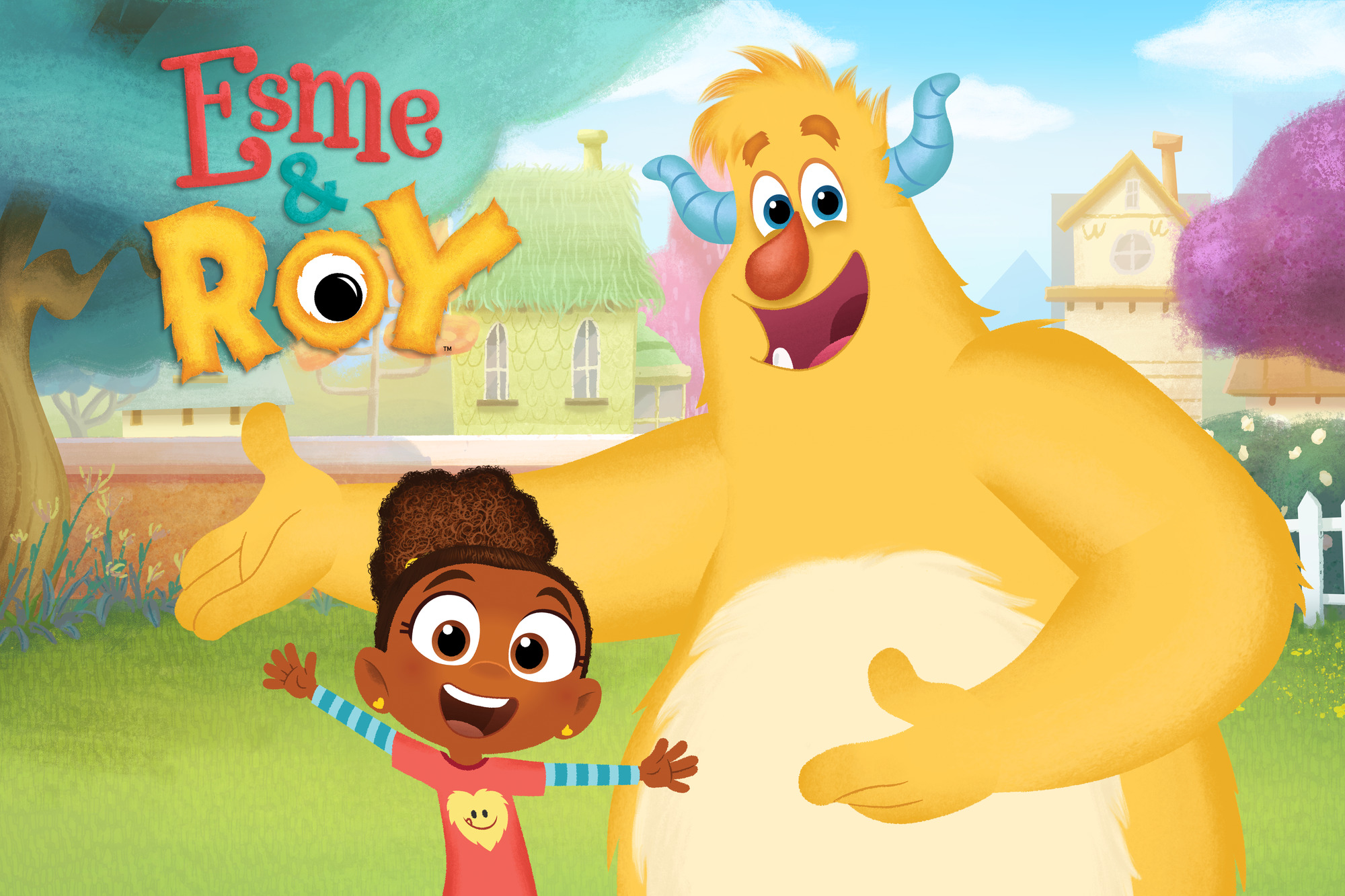 Ella, Oscar & Hoo – S1 Eps 27-52
Launch: Saturday 4th April
Tune in: Every day at 8:30am and 6pm

Tiny Pop Weekend Missions with the PJ Masks and Super Wings
Launch: Saturday 25th April – Sunday 17th May
Back-to-back episodes from 10am-1:30pm
PJ Masks Easter Wolfies Episode

Schedule:
Friday 10th April: 7:15am
Friday 10th April: 1:45pm
Friday 10th April: 5:30pm
Saturday 11th April: 11:30am
Saturday 11th April: 5:45pm
Saturday 12th April: 12:15pm
Monday 13th April: 1:00pm
From Friday the 27th March, Tiny Pop will be showing some fantastic films too such as The Adventures of Elmo in Grouchland, My Little Pony Rainbow Roadtrip, Maya the Bee the Honey Games, Zafari Follow the Leader and The Magical Wand Chase.
POP – Freeview 206 | Youview 206 | Sky 616 | Virgin 736 | Freesat 603
LEGO City Adventures – S1 Eps 1-20
Launch: Monday 6th April
Easter weekdays at 9:30am & 4:30pm
School term: Weekdays at 4pm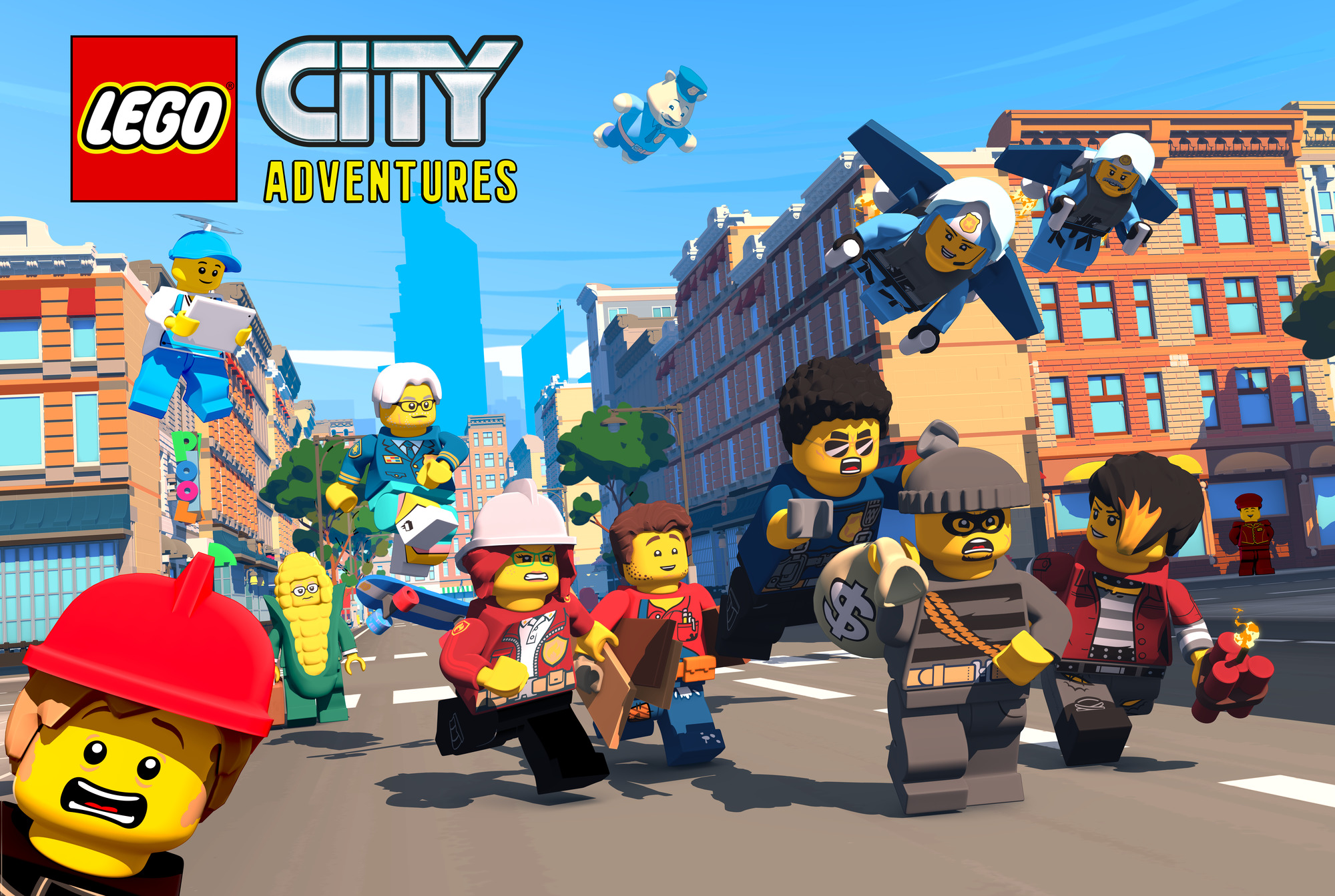 Trolls: The Beat Goes On! – S1 Eps 27-39
Launch: Monday 6th April
Easter weekdays at 10:45am & 5:45pm
School term: Weekdays at 8:15am
Dragon Ball Super – Eps 67-105
Launch: Monday 2nd March
Tune in: Weekdays at 7pm
Which new shows and episodes is your little one most egg-cited for this Easter? Let us know by commenting down below or over on social media @UKMums.TV