Ahoy, Me Hearties! This week, we're joined by Egmont Books to celebrate the release of the latest book in Jack Noel's Comic Classics series: Treasure Island!
Not yet heard of the Comic Classic series? Or perhaps your family has already read Comic Classics: Great Expectations and you're keen to find out more about Jack Noel's take on Treasure Island? Well, climb aboard and batten down the hatches! We're due to set sail for the seven seas… on a book review voyage like no other!
Keep reading to find out what we thought of Comic Classics: Treasure Island… and don't miss the FREE Comic Classics home-learning activity packs from Egmont Books below!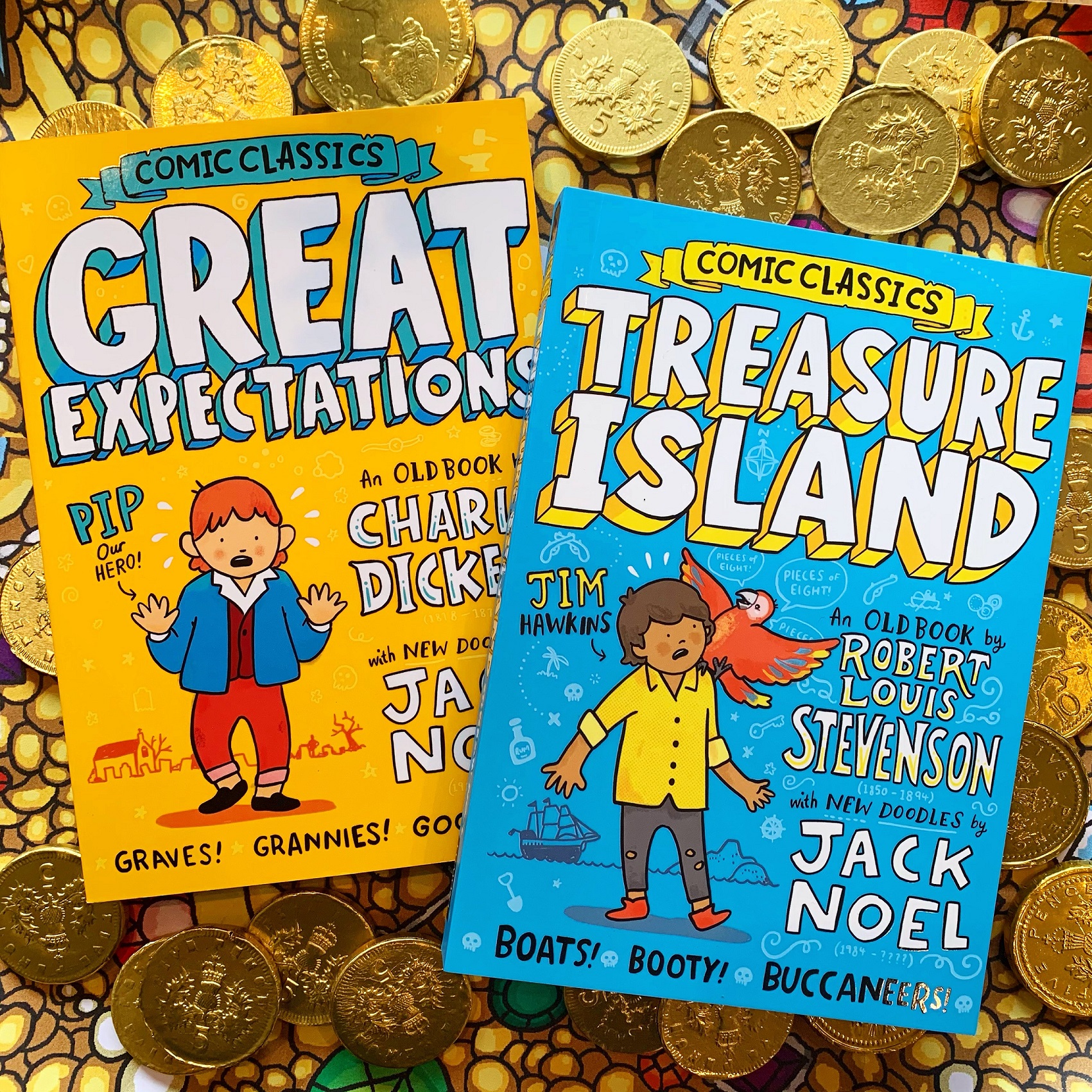 Comic Classics: A quick introduction to the series
Comic Classics is this hilarious new series in which old books get NEW doodles. It's the classics as you've never seen them before!
Jack Noel brings some of the best classic tales to life, combining the timeless text of authors such as Charles Dickens and Robert Louis Stevenson with funny illustrations, maps and annotations. It's the perfect illustrated way to introduce kids aged 7+ and fans of Tom Gates, Wimpy Kid and Dav Pilkey to classic literature!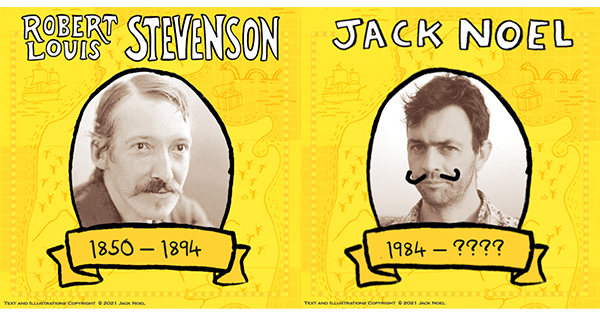 Comic Classics: Treasure Island by Robert Louis Stevenson and Jack Noel
Introducing the latest book in the Comic Classic series: Treasure Island!
In this hilarious Comic Classics version of the classic pirate yarn by Robert Louis Stevenson, kids can climb aboard with Jim, a chatty parrot and a bunch of crazy pirates for a hilarious adventure across the seven seas!
Jim Hawkins spends his life helping out at his mum's boring old inn by the sea, wishing he could sail away and have adventures. But when an old sea captain turns up with a secret, it's the start of a bigger adventure than Jim could ever have imagined – soon he's on a ship on the trail of buried treasure, accompanied by a suspicious sailor named Long John Silver … Will Jim escape the pirates? Or will he walk the plank?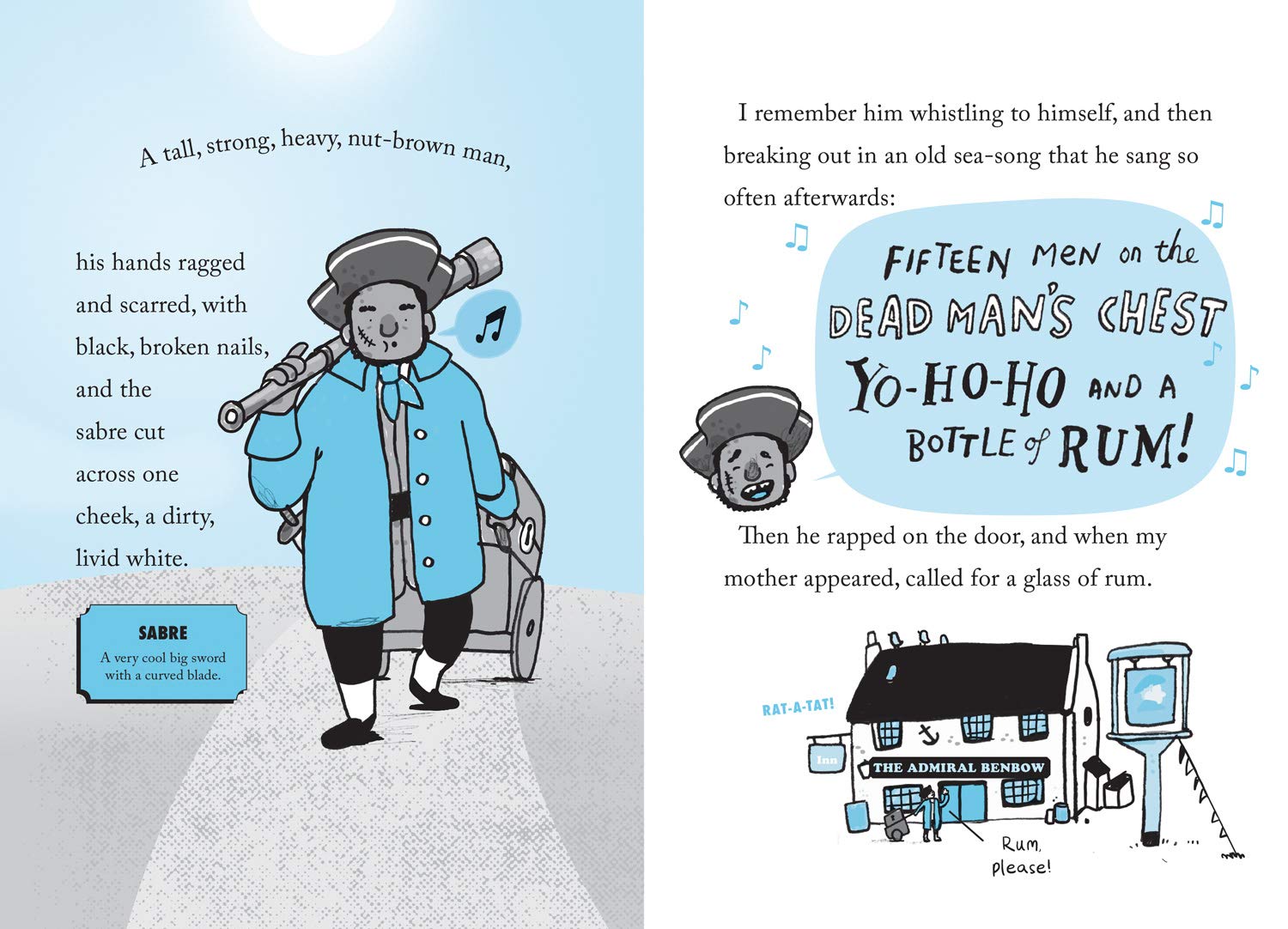 What we thought of the book
There's so much to love about Jack Noel's take on Robert Louis Stevenson's Treasure Island!
Most 7- to 9-year-olds are probably unlikely to pick up classic books like Treasure Island. While they're brilliant, their style and often the look of the book itself is just, well, a bit old-fashioned! Treasure Island was, after all, published by Stevenson in 1883.
But Jack Noel has done such an incredible job of transforming Treasure Island, making it easily accessible for children today, that we think it'd be more of a challenge getting a child to put the book down!
Things we loved:
It's a great introduction to classic literature!
Jack Noel's brilliantly witty doodles and annotations are hilarious!
The Comic Classics are ideal for ALL kids – including those who may find reading challenging (e.g. those with dyslexia)
Jack Noel's style is SO MUCH FUN!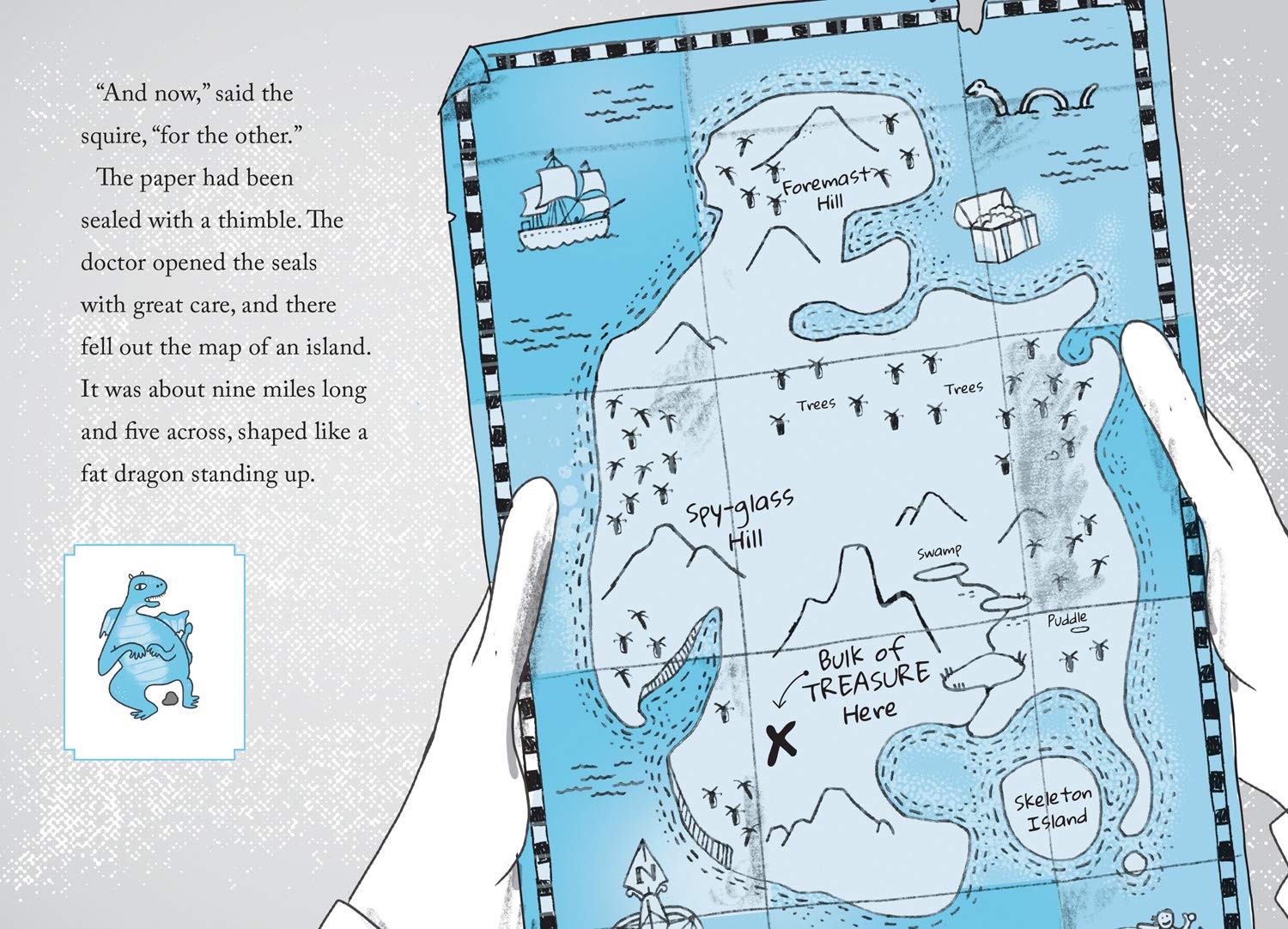 Look out for more Comic Classics:
Kids can join Pip in a rip-roaring story of family secrets, scary grannies and a REALLY annoying big sister in Comic Classics: Great Expectations.
Shop the Comic Classics collection!
If you love the look of Comic Classics series, you can buy the books at on Amazon UK. Or, if you're feeling lucky, check out our competition page for your chance to win a Comic Classics book bundle!
FREE Home-learning activity packs:
Check out these awesome activity packs from Egmont Books! Kids can continue the Comic Classics fun, while learning about Treasure Island and Great Expectations! Simply click the links below and off you go!
Comic Classics: Treasure Island Activity Pack
Comic Classics: Great Expectations Activity Pack
Please note we were gifted copies of the books in the Comic Classics series, but all opinions are our own.