Care Bears are back on the scene and ready to inspire a new generation! Offering kids today the chance to fall in love with these cute and colourful bears, Basic Fun has launched an adorable range of toys inspired by the Care Bears show, Care Bears: Unlock the Magic.
And, this week, Basic Fun has taken over on UKMums.TV to bring you a week of fun from Care-a-Lot. As part of the takeover, we've scouted out the best Care Bears toys on the market. You can click here for our full product rundown, but before you do, keep reading!
We sent a selection of Care Bears goodies, including the beautiful all-new Togetherness Bear and Birthday Bear, to some of the UK's top parenting bloggers so they could share their thoughts on the range. Already big fans of Care Bears, the kids and their families looked like they had a great time playing with the toys! Here's what they had to say…
Stick Mud and Belly Laughs
"This time of year is always busy for us as we have quite a few upcoming birthdays. Imagine if you had your own birthday mascot to mark the occasion! Well, we do now. Care Bears Birthday Bear is absolutely adorable. He likes to make every birthday extra special. (…) I think everyone should have a Care Bears Birthday Bear to celebrate with no matter what age you are."
Read the full review here.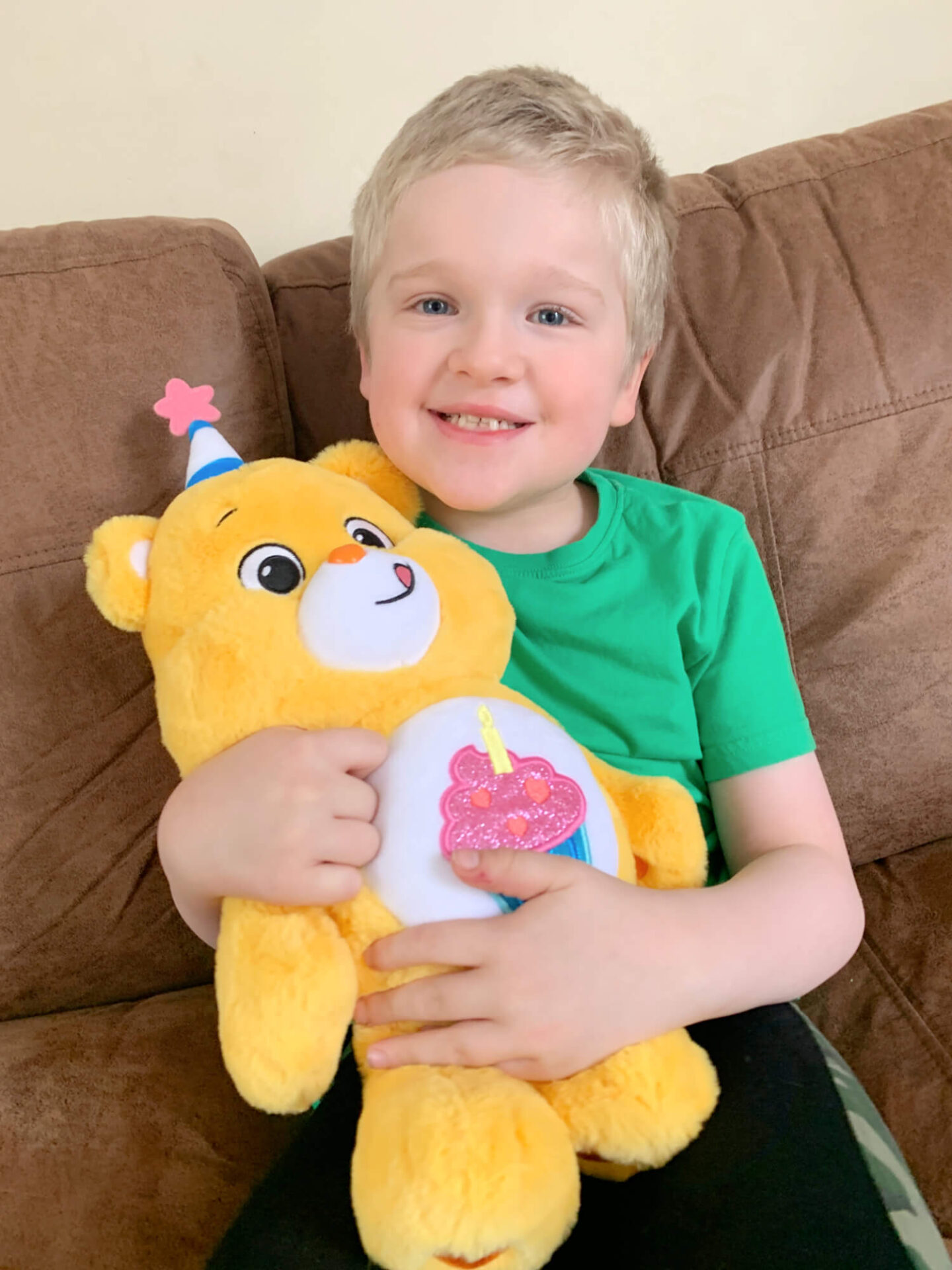 U Me And The Kids
"Let me introduce Care Bears Birthday Bear. This bundle of vanilla frosting scented joy is all about Birthdays, he celebrates all the other Care Bears Birthdays so we decided it was time to celebrate his with a surprise Birthday party!"
Read the full review LINK.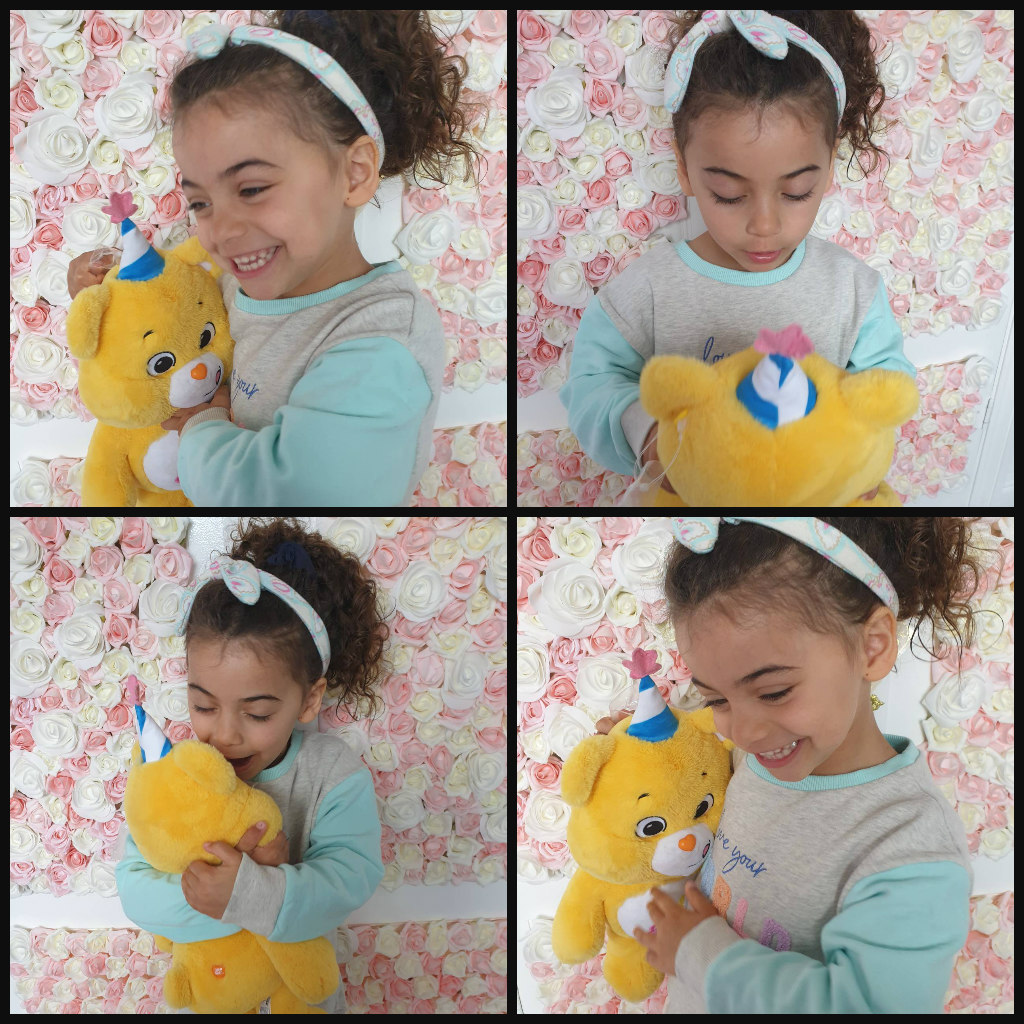 The Gingerbread House
"We have been fans of Care Bears forever! Little Sis loves her cuddlies and we really like Togetherness Bear as it is unique, colourful and all about bringing everyone together!"
Read the full review here.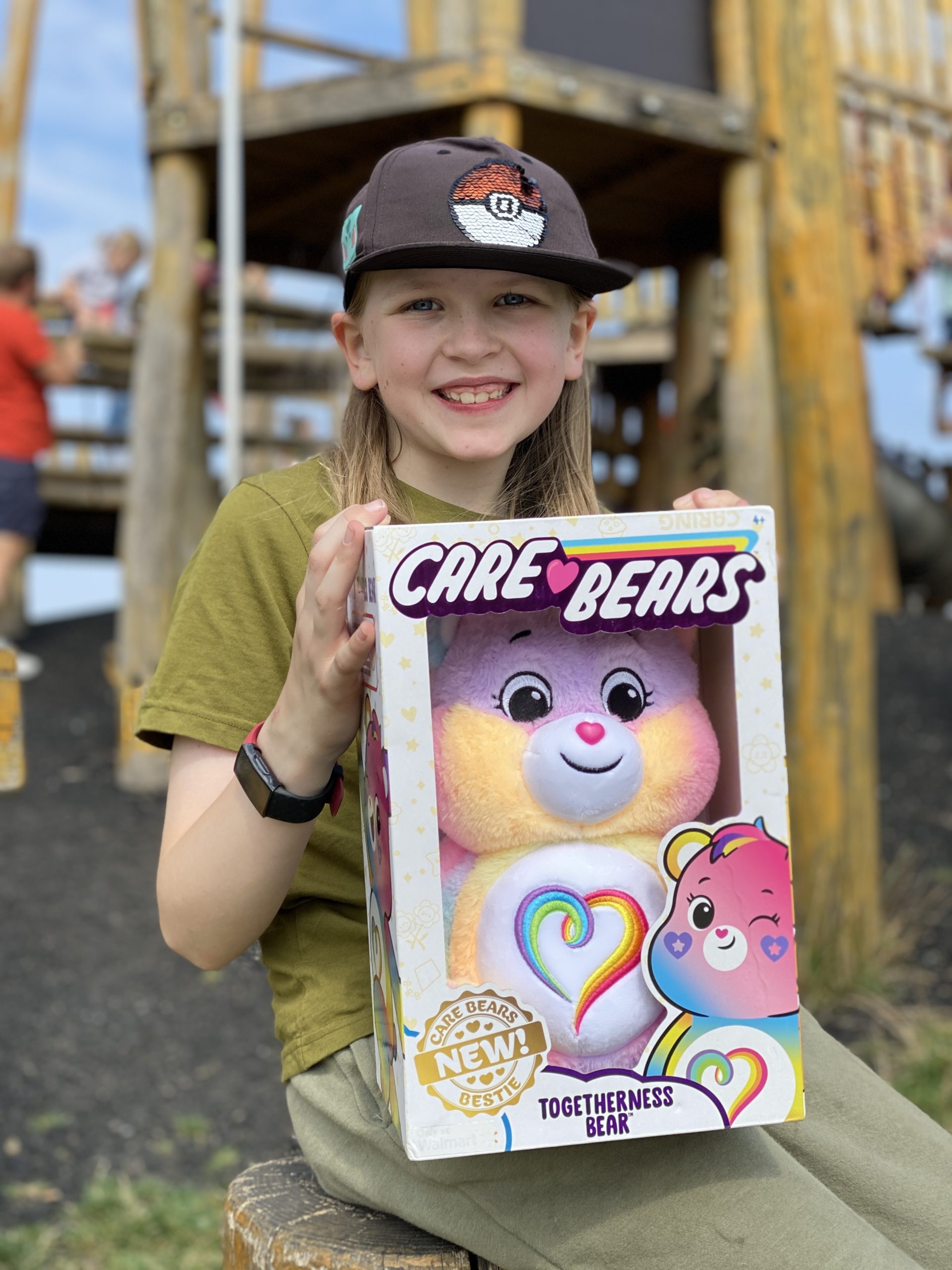 You can shop the Care Bears range from Basic Fun at Smyths Toys, Amazon, John Lewis, Very, and all good toy stores. Alternatively, try your luck at winning an amazing Care Bears bundle in our competition here.
Plus, if you want to extend the Care Bears fun, be sure to watch Care Bears: Unlock the Magic on Tiny Pop.