Reviews and recommendations can be invaluable when it comes deciding what toys to buy for your child. Check out what these mums thought of the range of Peppa Pig learning toys from Trends UK…
Me and B Make Tea
"Peppa's Smart Phone is exclusive to Smyths Toys and retails for around £9.99. Although a toy, this smartphone has a great learning element for little ones. Press the quiz button to hear questions, then push the number and colour keys to answer. There's also an option to explore really simple sums. Lew is only 20 months so he hasn't quite grasped maths yet, but I see him using this in a couple of years too. This little smartphone comes pre-programmed with three songs from the popular TV show. Lew loves dancing and wobbling about to the Peppa Pig theme tune so this was a hit here!"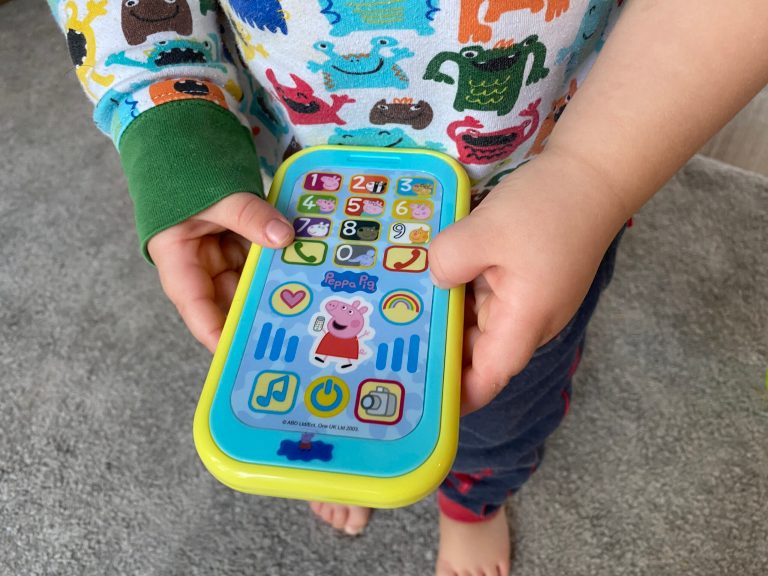 Read the full review here.
Emily and Indiana
"This toy (Peppa's Phonic Alphabet) has been created for older toddlers and pre-schoolers as a great introduction to letters, numbers and colours, as well as basic phonics too. I remember when Indiana started school I had no idea about phonics, so this is perfect to help teach the basics to confused parents too! Peppa's Phonic Alphabet comes with 8 interactive play cubes, Peppa will then ask questions that your child has to answer by slotting in the correct cube to her dress. Lilah is coming up to 3 so is only just starting to learn her letters and numbers, but the inclusion of colourful images on the cubes really helped her solve the questions. The cubes have to be slotted into Peppa's dress in the correct way, so the toy really helps improve fine motor skills alongside too. A parental bonus is that the toy comes with a handy storage bag for the cubes – no missing pieces!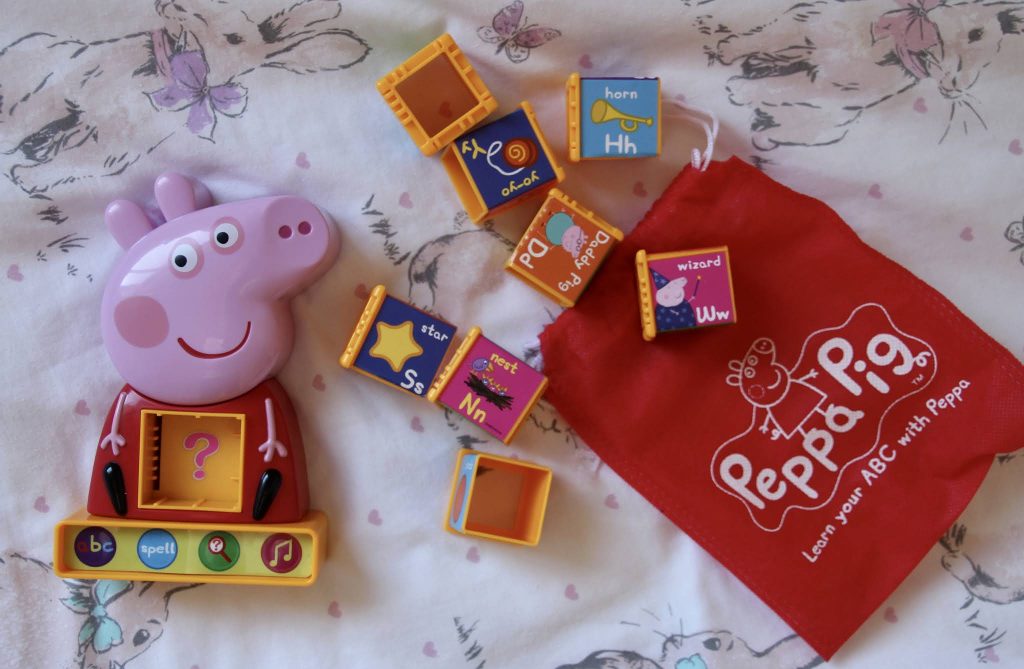 Read the full review here.
Welsh Mum
"Peppa Pig Laugh & Learn Alphaphonics (available from Smyths SRP £19.99) is a laptop-like toy that has lots of activities to engage pre-schoolers. It has A-Z phonics and objects, different sounds and music. There are quiz questions and challenges to get them thinking. It's particularly good I think for developing memory, as one of the activities is to copy a sequence. William was glued to it for ages, so it definitely captures the attention. It's lightweight and portable so this would be ideal for in the car as well. This one is suitable for three plus, so great for older pre-schools and would complement what they're learning in nursery."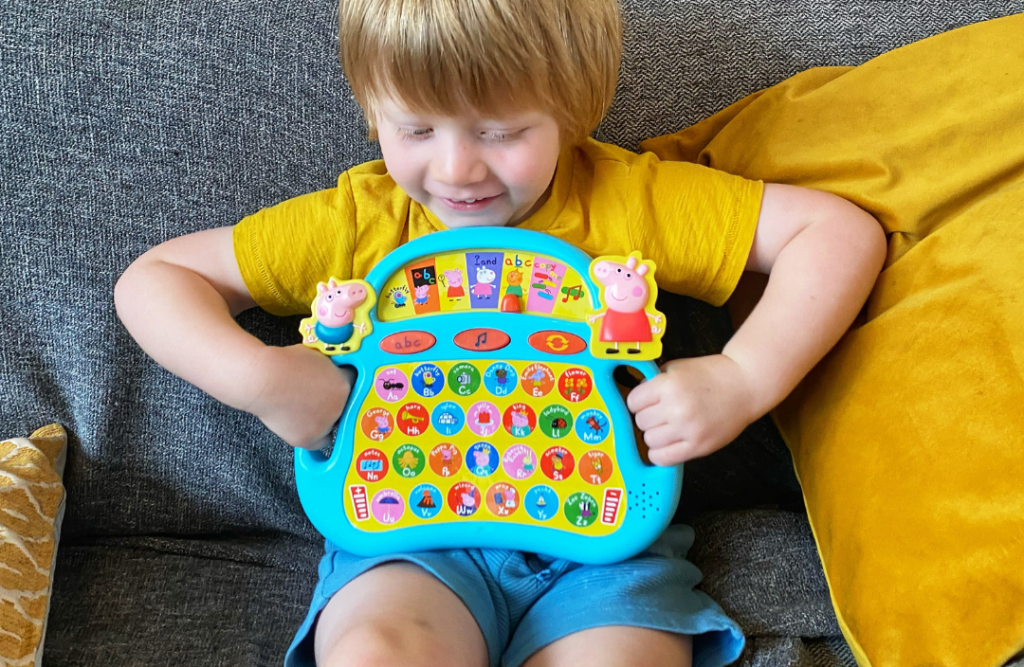 Read the full review here.
If you've been enjoying our takeover, you'll be pleased to hear there's plenty more to come! We'll be offering you the chance to win some of these great electronic learning toys, and you can get involved with our Twitter Frenzy, which will be held on Monday 19 October between 1:30pm and 3pm, and we'll also be sharing some fun, free downloads of Peppa Pig activities for your little ones! Keep in touch with us on Twitter and Facebook so you don't miss out.