This week, we're joined by Character Options for the Weebles takeover! If you've not already read-up on the awesome collection, that brings children's favourite characters to life as wibbly, wobbily characters, you can do so from the takeover hub page. But, before you click away, find out what other families thought about this great new collection.
Reviews and recommendations are great help in picking which toys to buy for your child. It's always good to know that something has been 'tried and tested'.
So, be sure to check out what these parents thought of Weebles… the adorable, collectable toys that your little one is sure to love!
Rachel Bustin
"Perfect for small hands, the Peppa Pig Weebles figures are brightly coloured and adorable. Watch in amazement as your little one plays with their figures, and try to understand why they don't fall over!"
Read the full review here.
View this post on Instagram
Codiekinz & Little Roo
"[Peppa Pig Weebles figures] are a lot of fun and perfect for little hands. They're suitable from 18 months, but older children will enjoy re-enacting their favourite episodes with them, so they are a toy that will grow with your child. Ruben has the funniest little imagination and goes full out with hilarious voices when he plays now (which he gets from Daddy) and I could watch him play all day."
Read more here.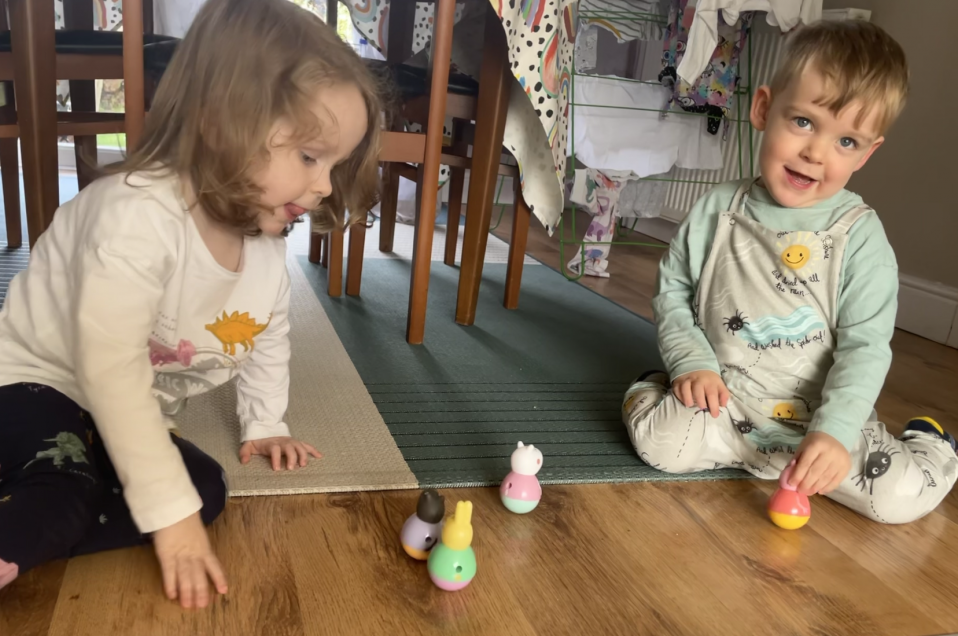 Three Little Zees
"Have you ever seen a Weeble wobble? Well we have now and my 4 year old daughter Zayah certainly put them to the test. We've been playing with Peppa Pig Weebles. With 4 toys in the Peppa Pig Weebles range (…) The Peppa and Friends characters include Peppa, Suzie Sheep, Danny Dog and Rebecca Rabbit, all very cute and very wobbly!"
Read more here.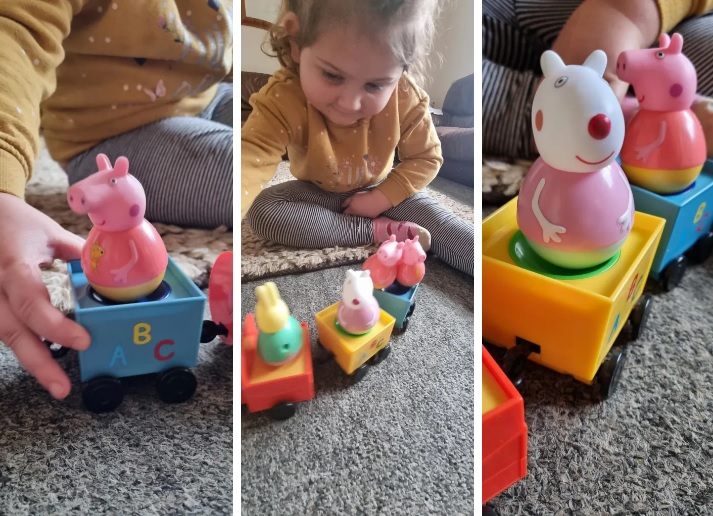 @Huckleberryandme
"Out now, the must have toy collection for little Peppa fans! Peppa Pig Weebles have been a massive hit with Huckleberry. All the favourite characters from Peppa Pig have been reimagined as Weebles figures that wibble and wobble but never fall down!!!"
View this post on Instagram
If you love the look of the Weebles collection, kids can now collect characters from the worlds of CoComelon, Bluey, as well as Peppa Pig! You can shop the range at Sainsbury's, Argos, Toymaster, Amazon and The Entertainer.
Or, if you're feeling lucky, then enter our competition for your chance to win an awesome Weebles toy bundle via the main #WeeblesFirstCollectables takeover page.
Feature image credit: Rachel Bustin