We sent several of our reader mums the new horse and riders from Schleich Horse Club to review. Why not see what they thought of these lovely new figurines from the wonderful toy horse makers?
Here are our top mum reviews:
Country Heart and Home: "Each of the horses comes with their own rider dressed in a matching ensemble who is fully articulated, free standing and able to sit on the horse with feet in the stirrups holding onto the reigns…
"We loved the attention to detail, from the rugs underneath each saddle to the braids in the horses hair. The riders each has tiny detail too like friendship bracelets and flowers in their hair too. Each of the girls look totally different which was great when it came to acting out situations.
"All of the horses are so different too, from tiny details like having their hair plaited or flowers in their tails to the colours of their coats and stance. The riders are in perfect proportion to the horses and the overall effect of the pairings was delightful."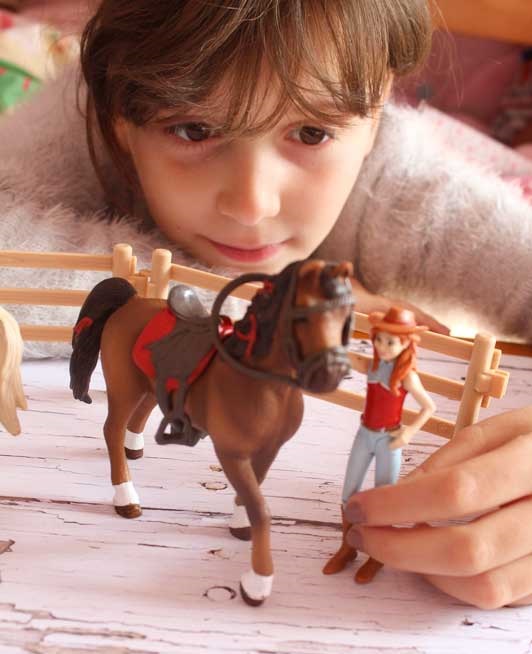 Mummy of Two: "Each horse and rider have their own style and are very individual. When they arrived Little Miss A couldn't stop commenting on how realistic the horses and riders looked, which is one thing I love about the Schleich range. Being so realistic I think really adds to the play value.
"As I would expect from Schleich, the horses really are excellent quality and very robust. They will stand up to years of play. The riders too are very good quality. Both Little Miss A and myself liked that the riders are articulated so they are easy to place onto the horses."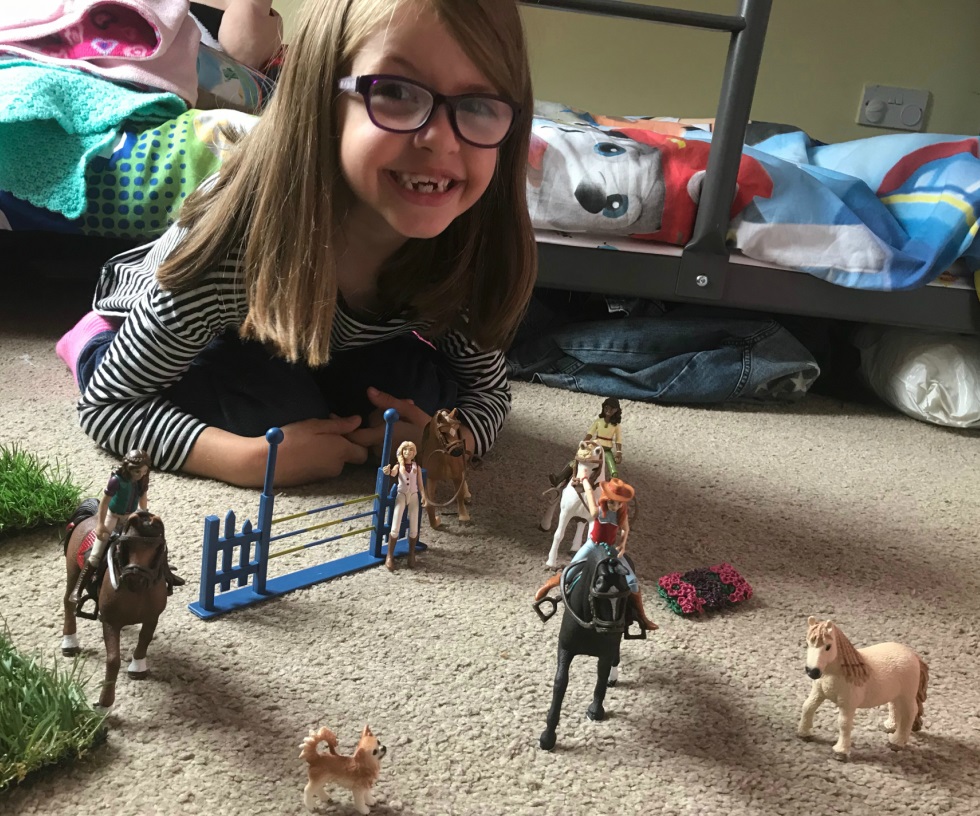 Whinge Whinge Wine: "The horses are like any Schleich figures which are very solid and beautifully made. The horses are made from heavy plastic and as a result are very hard wearing for many years of play.
"The ponies are extremely realistic replicas with lifelike features and hand-painted details including shiny eyes and wet muzzles. Each horse is a different breed and is in a different pose."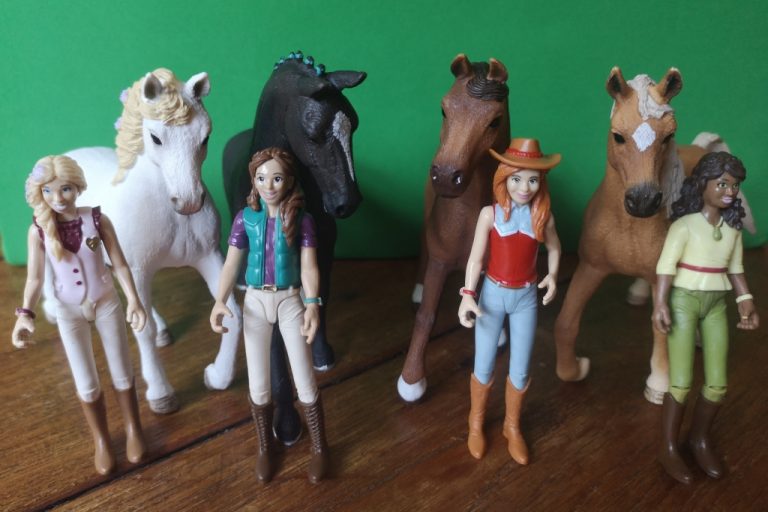 Don't forget to get in touch with your thoughts during our Twitter Frenzy and enter our competition to win an amazing Horse Club prize!