Tasked with the job of reviewing fabulous toys, it's safe to say that influencers are living the dream – what child wouldn't want to get loads of cool toys to test out and play with?!
And, when there's so many great toys to choose from, peer reviews are being factored in more and more ahead of committing to a purchase. That's why so many brands are now working with influencers to encourage them to share their honest and trusted reviews with their loyal following.
Smoby regularly works with influencers to find out what real families think of their toys. So, as part of the Smoby takeover, we thought we'd look back at some of their most adorable content. And here are some of our favourite happy snaps and Smoby smiles! The children really do look like they are having a blast with their Smoby role play toys…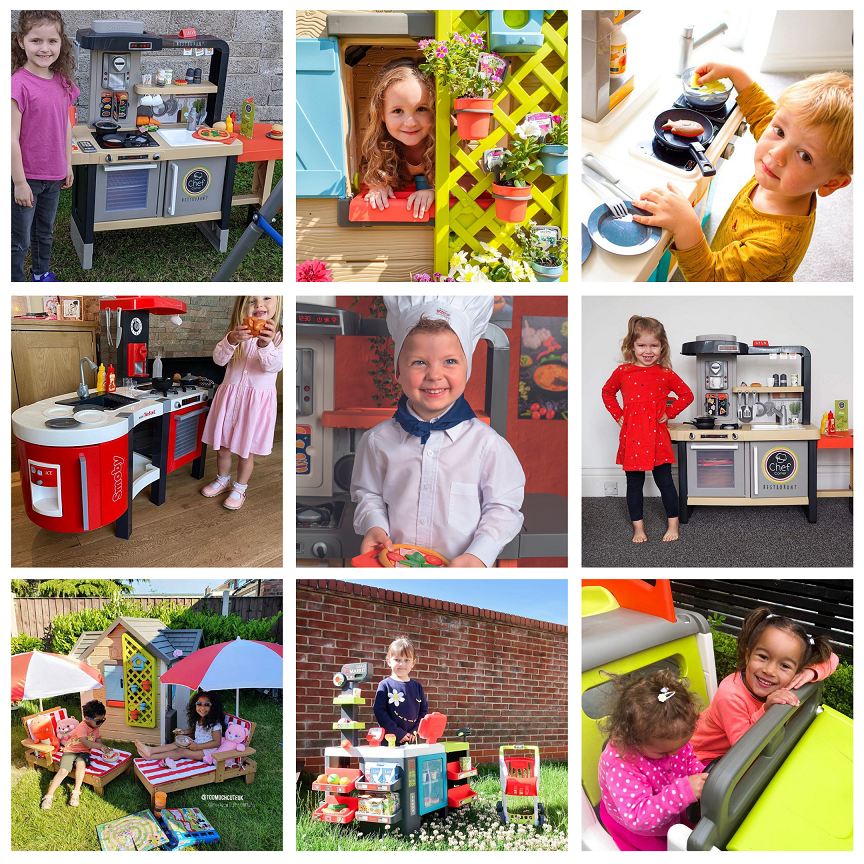 Do you love the look of the Smoby role play collection? If so, you can shop the range at Amazon, Very.co.uk, Argos and Smyths Toys. Alternatively, why not try your luck at winning a Smoby Chef Corner Restaurant Playhouse in our on-site competition here.