We are really excited about the new range of Teletubbies Early Play Toys by Character Options, and our expert mum reviewers are too – here's why.
Learning through play is crucial for early development, not just for traditional fans of Teletubbies – toddler age – but for babies too. Well, now toddlers and their younger siblings can get involved in the fun with the new Teletubbies Early Play Toys Collection of feature-packed plush toys especially designed for babies.
We love the modern design, super-soft plush and multi-textured materials and patterns of the new toys which encourage tactile awareness and sensory exploration. For example the Stackable Po SRP £29.99 is suitable from six months and features 11-inches tall stackable pieces which sit on a little 'Home Hill' style patch of grass. Little ones will love to build and rebuild Po and enjoy exploring all the pieces, including a gentle chiming sound and mirrored tummy.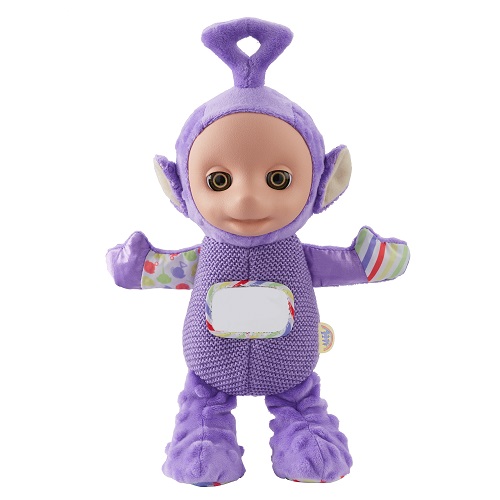 The Tinky Winky Sensory Soft Toy SRP £24.99 is another multi-textured delight. Standing 9-inches tall this toy is suitable from birth and has a lovely smooth-knit textured finish, all important mirrored TV screen tummy and gentle chiming rattle inside. It's the perfect size for little hands to explore.
Also suitable from birth is the Jiggler Laa-Laa plush SRP £14.99, which easily attaches to car seats, prams and cots for Teletubbies fun any time, even on the go! The fun, pull and retract jiggling body is multi-textured and even has a built-in rattle and teething ring, giving little ones lots of potential for sensory exploration.
We reckon the Early Play Plush Collection at just £7.99 will be a winner for baby's first toy or a great stocking filler for Christmas. All four Teletubbies are made into tactile fabric first toys – a Cot Coil Laa-Laa, Wrist Chime Tinky Winky, Pull and Retract Dipsy and a Comfort Blanket Po. They're adorable, super-soft, huggable treats for Teletubbies fans of all ages.
All of this adds to existing Teletubbies favourites such as the 8-inch Talking Soft Toys and Pull & Play Noo-noo – we'll be exploring them later in the takeover! But now it's over to our expert mums, here's what they thought of the new Early Play Toys Collection:
Family Clan – "The Teletubbies Stackable Po is a really great toy that will grow with Jensen's development. He loved looking and feeling the different textures of the Po… Jensen especially loves Po's feet because when he moved it, it made a noise, which he was looking for. The quality of the product is really high, even the features on Po's face are very realistic which will bring play to life when your baby will start to recognise the character from the Teletubbies TV show.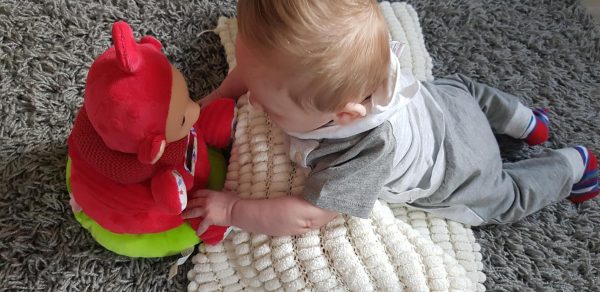 Arepops – "The Jiggle Laa Laa soft toy from Character is one of the new toys that have been added to the Teletubbies Nursery range and it's absolutely adorable… There are so many different features to excite babies and encourage independent play (perfect for playing together too). It can also be easily attached to the pram or car seat. A great way to stop little ones throwing their toys out of the pram, literally.
"Some baby toys can be a bit chunky but I think the Jiggle Laa Laa soft toy is such a lovely size for little baby hands but big enough so that It can grow with your little one too.
"The quality looks amazing and the features have been very well thought out, my only criticism is that the feet don't match but I'm sure that wouldn't concern most people…especially babies!"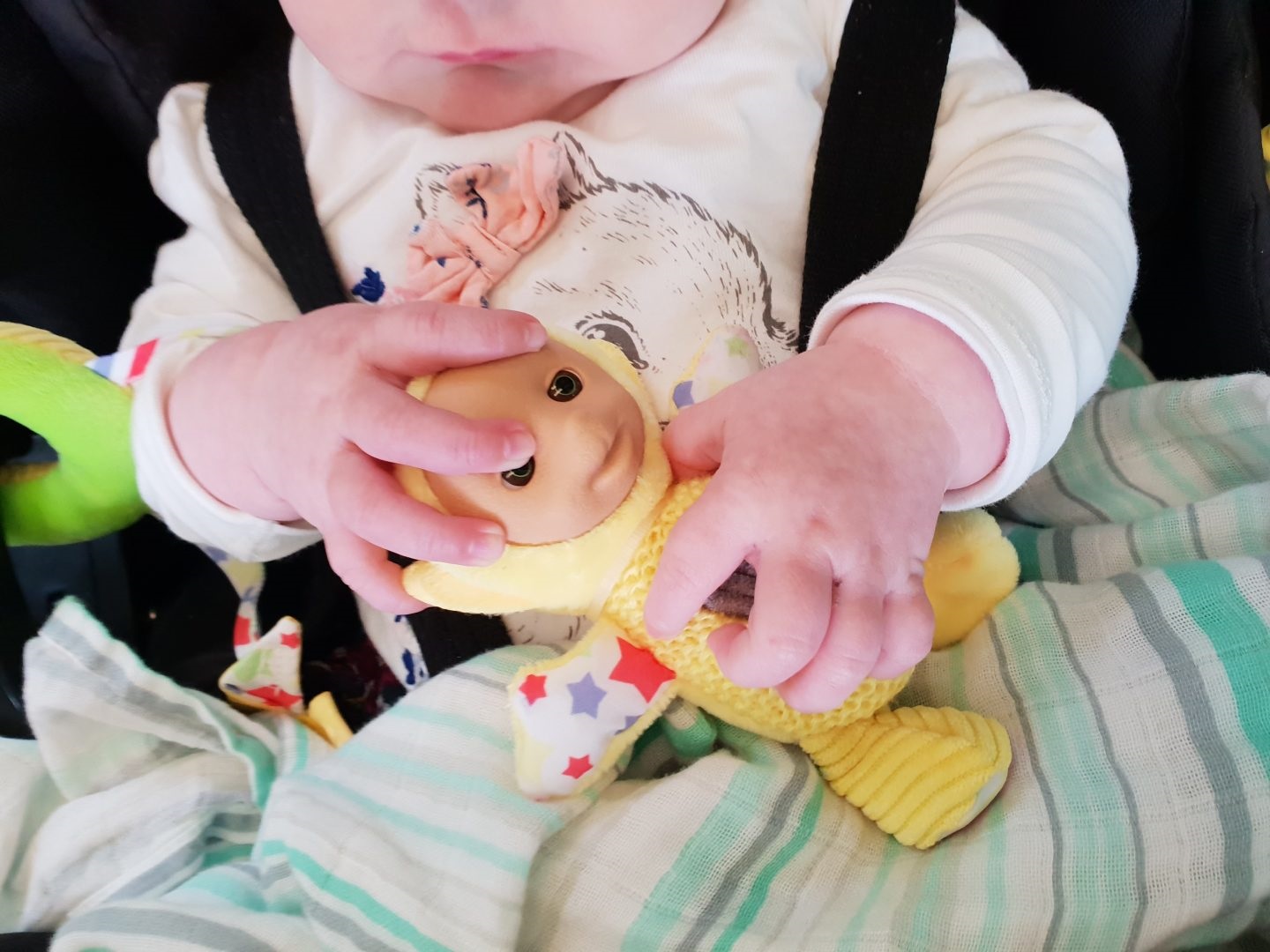 Come and join Tubby Playtime at a Baby Sensory or Toddler Sense class near you! This very special class programme blends the unique sensory experience of Baby Sensory and Toddler Sense with the colourful, playful world of the Teletubbies. Open to all to book but limited availability starting 24th September. Contact your nearest class leader to find out more!
Don't forget you can WIN an amazing bundle of Teletubbies toys in our competition and get involved in the Twitter Frenzy later this week!