Are you looking for an honest Medela Freestyle Flex Double Electric Breast Pump review? Then read on!
We've spoken about the benefits of breastfeeding on UK Mums TV before, and for any nursing mum, a pump (either manual or electric) is such a helpful bit of kit.
One of our testers was lucky enough to test out the Medela Freestyle Flex Double Electric Breast Pump; Medela's newest – and smallest – breast pump.
Medela Freestyle Flex Double Electric Breast Pump Review
We entrusted one of our brilliant tester panel to review the Medela Freestyle Flex. She tested it over a number of months, to ensure we can create a really thorough Medela Freestyle Flex Double Electric Breast Pump review.
Here's what she thought…
---
The Art of Breastfeeding
I always knew that I wanted to give breastfeeding a go when I gave birth to our son. But 'the art of breastfeeding' is an unknown voyage and I had millions of questions.
We did know that from the start, I wanted my husband to be a part of feeding. I wanted him to enjoy that bonding time with our son too.
So we knew we wanted to express and were kindly gifted the Medala to test out.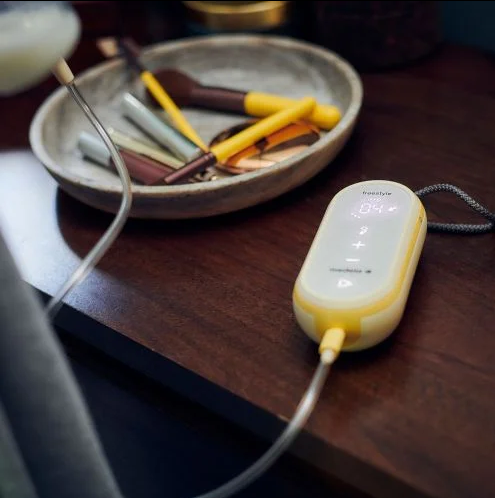 About The Medela Flex
Medela is one the best known names in the breast pump market and easily recognisable with its distinctive yellow products.
This brand new Freestyle Flex is a double electric pump. And it has plenty of extras, to enhance the usual standard you would expect from Medela.
This new version has a sleek, digital display, slimline motor and a rechargeable USB battery. It even comes with accessories and an app to really help you through your breastfeeding and pumping journey.
The pump comes in a really handy bag. So you can move it around with you for ease and of course take it on the go.
So how did we get on?
Pros and Cons of The Medela Flex
My breastfeeding journey got off to a rocky start and didn't come easy to me. But after much persistence we were up and running and ready to start pumping.
Positives
The system is really easy to use. The instructions really help with how to use it. Plus there were super important washing and sanitising instructions.
The pump was easy to clean and you do it in two parts. Firstly washing and then sterilising the bits that come into contact with your milk.
All the bits pull apart easily. We used the bottle drying rack, beside our sink, for ease to dry. Then our steriliser for the next part.
The pump has two phases to mimic babies' sucking. When you start it's a gentle – but fast – let down phase. This stimulates your milk production, before heading into the full pumping mode.
You don't have to start with the let down phase but it helped me really get prepared.
The pump is strong and effective. There are 9 settings, ranging from a gentle suction to a pretty strong one. The latter didn't work for me as it was uncomfortable. But I did move through the ranges and settled on a level that was good for me.
I did like the range though. It gives you a lot of choice and variety to find a level of suction that works for you.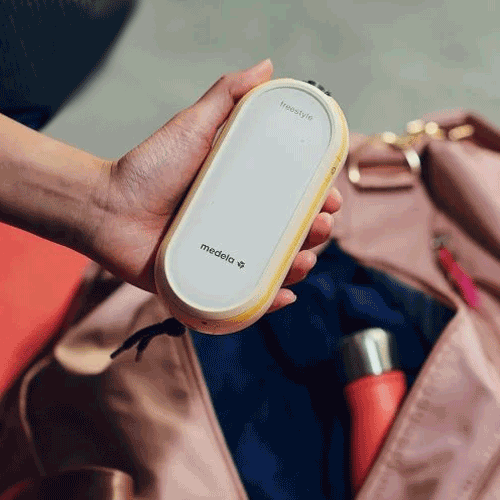 Negatives
My only negative is just how it looks when being used.
As with many breast pumps on the market, you can't help but feel like a cow being milked.
I didn't feel comfortable using it when friends and family came round, but that was just my personal choice.
I would say a pump that fits neatly in your bra may feel much more discreet.
But as a pump that you can wear just at home, with your baby and partner, I had no issues in using it.
I should also add that it is fairly noisy! It makes a loud and distinctive vibrating sound with each pump. This isn't too distracting but was probably louder than I was anticipating.
My only other criticism is that you can't see how much milk you're expressing without a mirror. It would be good if there was perhaps a way to monitor the flow somehow.
BUT in saying that, it was easy enough to just keep checking my reflection.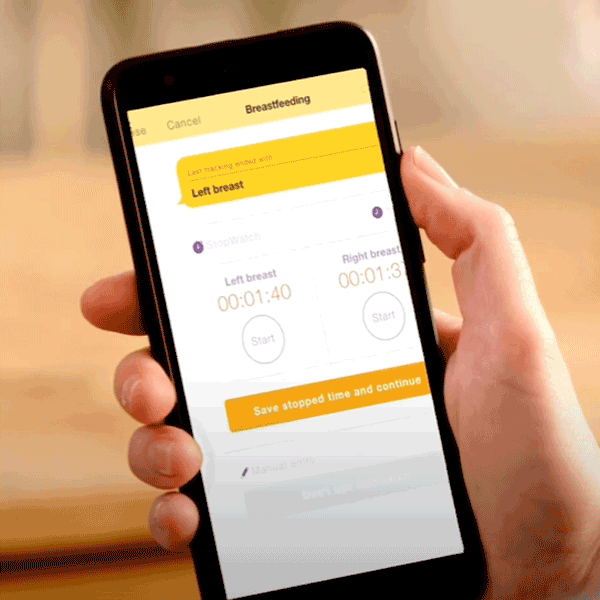 The Medela Flex App
I loved that the Flex came with a handy app. It was easy to stay seated whilst pumping. I could check in with my app that logged my breastfeeding journey and pumping sessions.
I didn't use the sleep or nappies feature (I have another app for that) but it's great that it gives you the options.
It is really comprehensive and user friendly. The app gives the option to record which side your baby ended with the last feed. I REALLY liked this! Everyone told me in advance to use a bobble on my wrist, but I always forgot!
Can You Walk Around While Using The Medela Freestyle Flex?
Absolutely – and in our opinion – this is one of the main advantages of using the Medela Freestyle Flex. It's lightweight, small and compact and has a rechargeable battery so you don't need to be pugged into the power.
If you use a hands-free pumping bra, you should be able to move around with ease, whilst you express.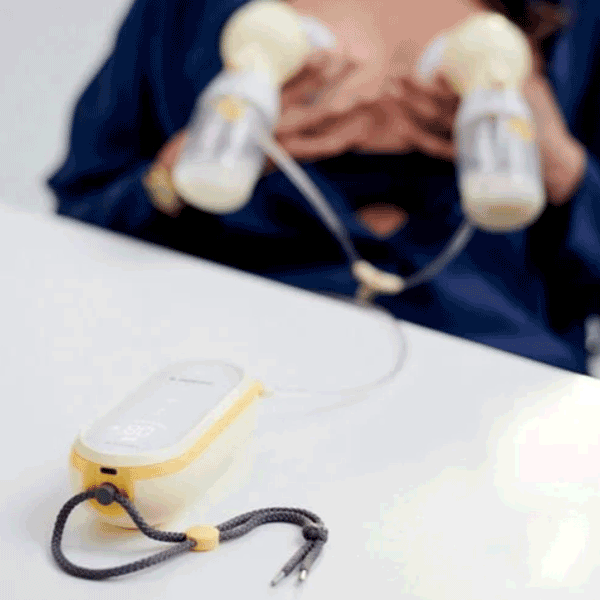 How Long Does Medela Freestyle Flex Pump Last on One Charge?
Freestyle Flex™ has a built-in rechargeable battery that lasts for up to eight double-pumping sessions from a full charge. This means you don't have to plug into a power outlet while expressing.
To Sum Up
Overall the Medela Freestyle Flex Double Electric Breast Pump is a fantastic pump. It is really easy to use and works really well.
The negatives I've listed are down to my own personal thoughts and use and don't impact the use of the pump whatsoever.
As a double pump it's really efficient for mums who are short on time and just need a speedy pump – so would be good for the workplace.
I would definitely recommend!!!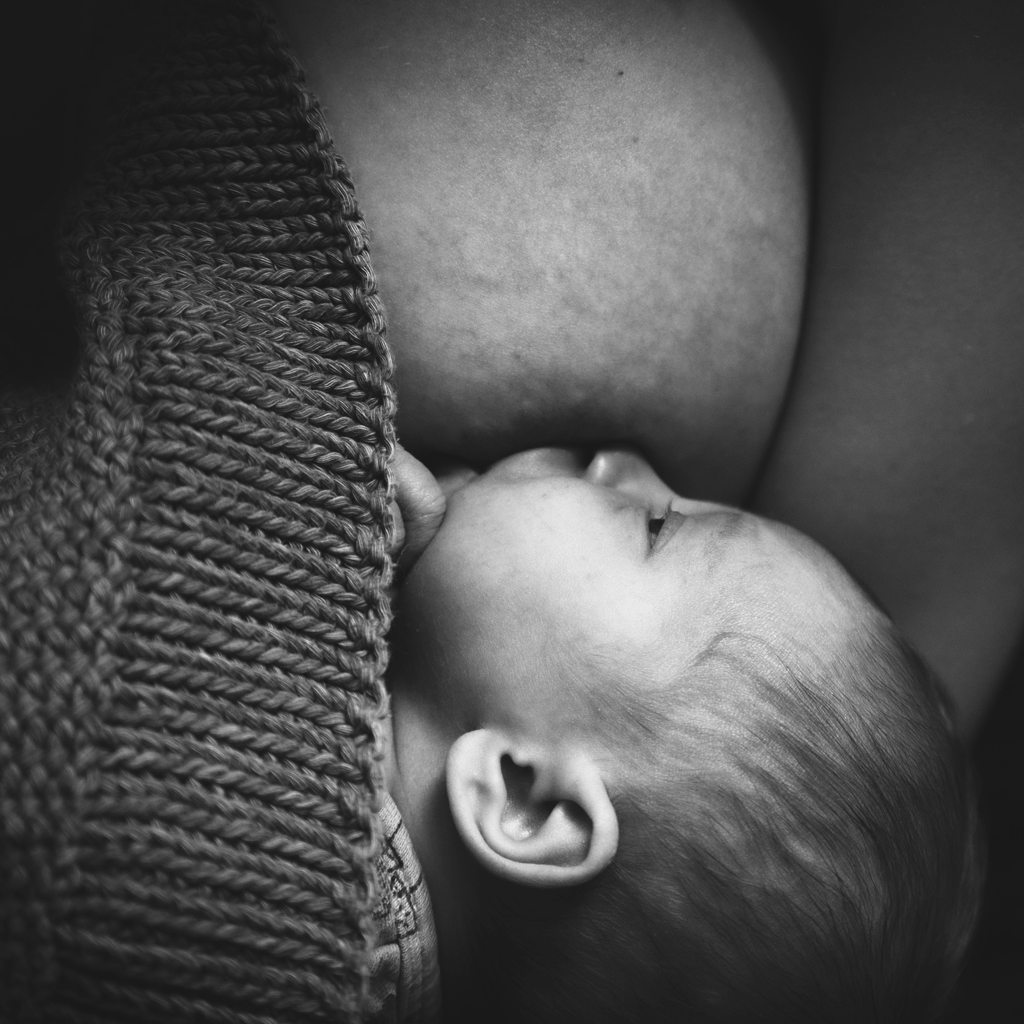 *Please note that whilst this Medela Freestyle Flex Double Electric Breast Pump was provided free in exchange for our honest review of the product, all opinions are our own!