[AD] Now little ones can make a puzzle their very own with the new Paint-A-Puzzle activity from Little Brian Paint Sticks, which gives them the freedom to personalise a giant floor puzzle with their favourite Paint Sticks colours!
We here at UKMums.TV love the Paint-A-Puzzle sets and think they make a lovely addition to the mess-free range and are a must-have for any playroom, but don't just take our word for it… as our mums at home do too!
The Coastal Mummy
This is a brand new product to the range and one that the kids loved! We have never played with anything like this before so it was completely new to us; the kids loved the idea of it as soon as I showed them. The puzzle is made of 12 giant sturdy pieces and it is very easy to build. You use the paint sticks to colour in the puzzle with the vibrant colours, the way that you want. It is fun and creative and the kids had so much fun painting the farm yard scene.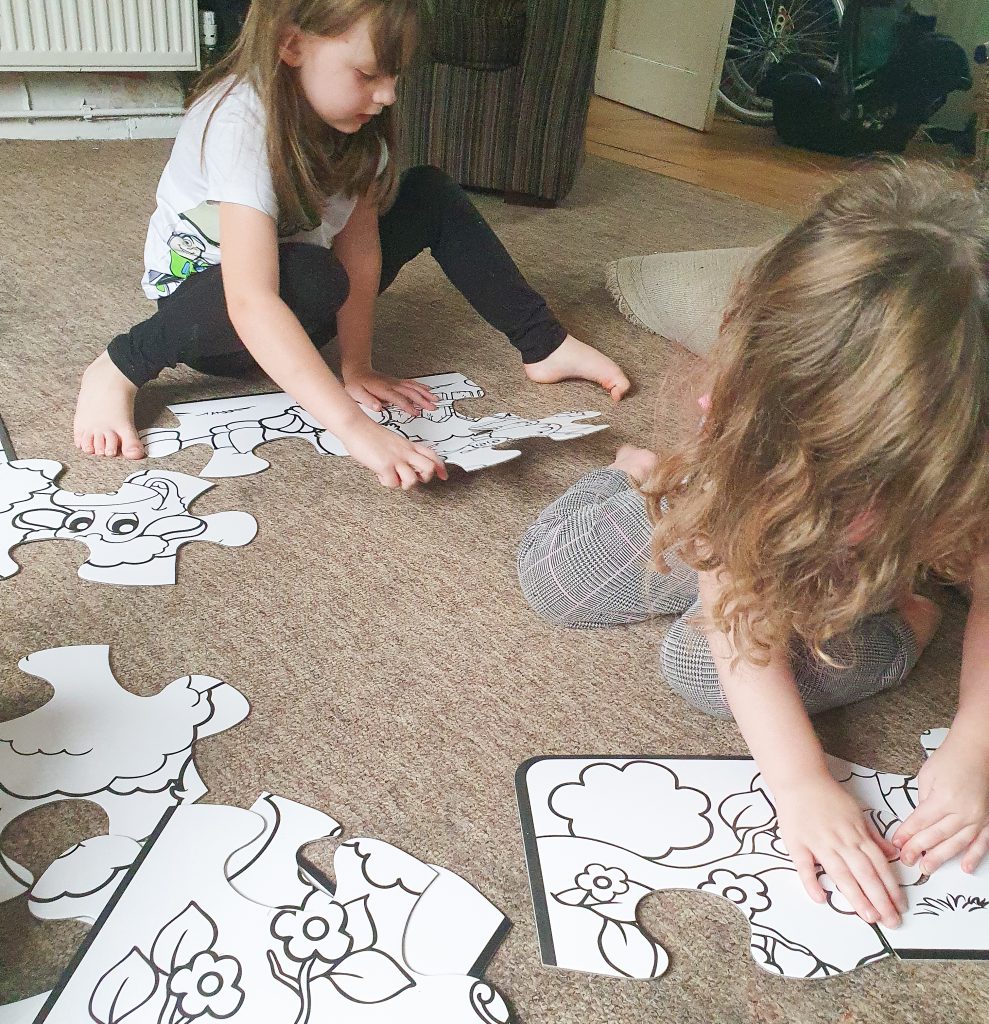 Click here to read the full review.
Jenny at The Brick Castle
"This is a really large (87cm x 58cm) 12 piece floor puzzle, ideal for younger artists and their helpers. Ordinarily something so large would be a huge endeavour, but the six included Little Brian Paint Sticks will make light work of colouring in something so big."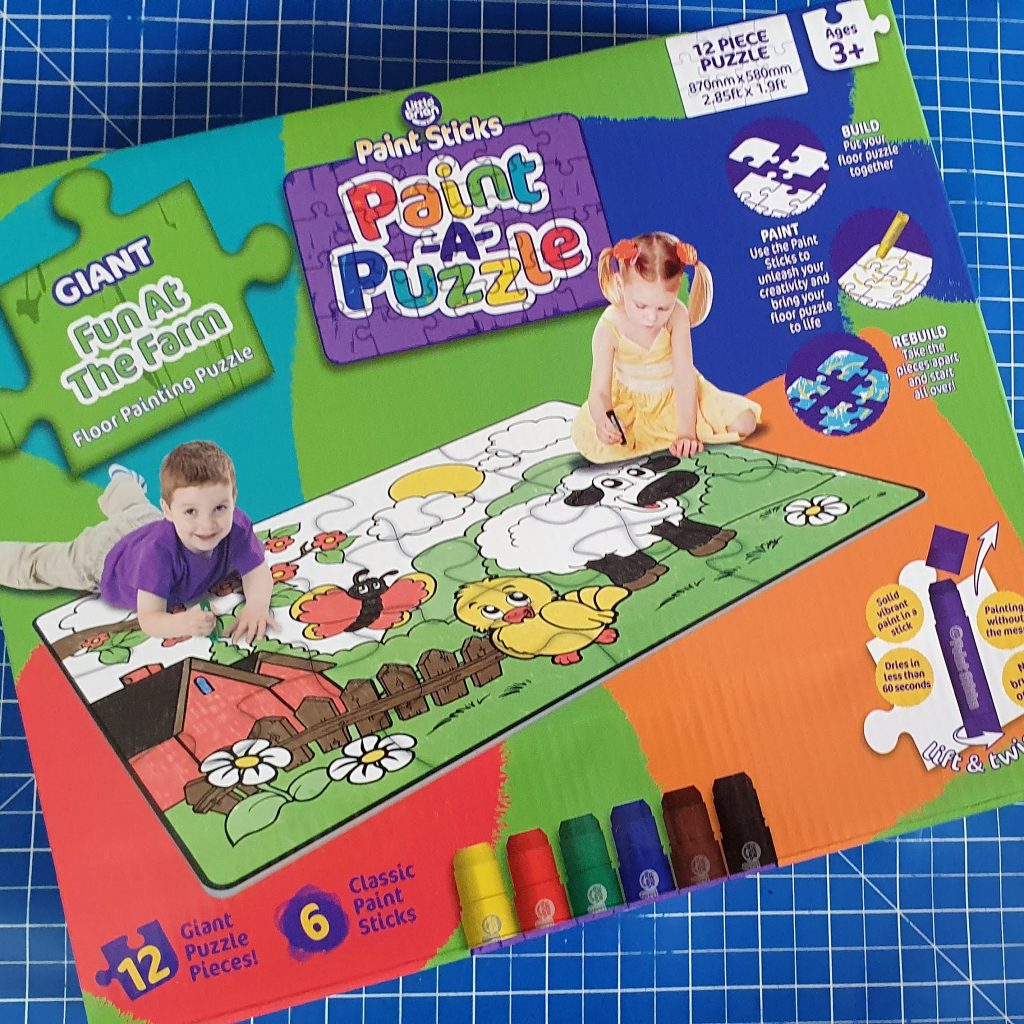 Read the full review here.
Rachel Bustin
"Everyone can get involved putting the puzzle together then painting the puzzle. There are 12 giant sturdy pieces that are easy to put together, and included are the six Paint Sticks to colour in your farm… It's a lovely activity to do, and the girls loved getting stuck in together. They even wanted to eat their lunch while painting the farmyard scene."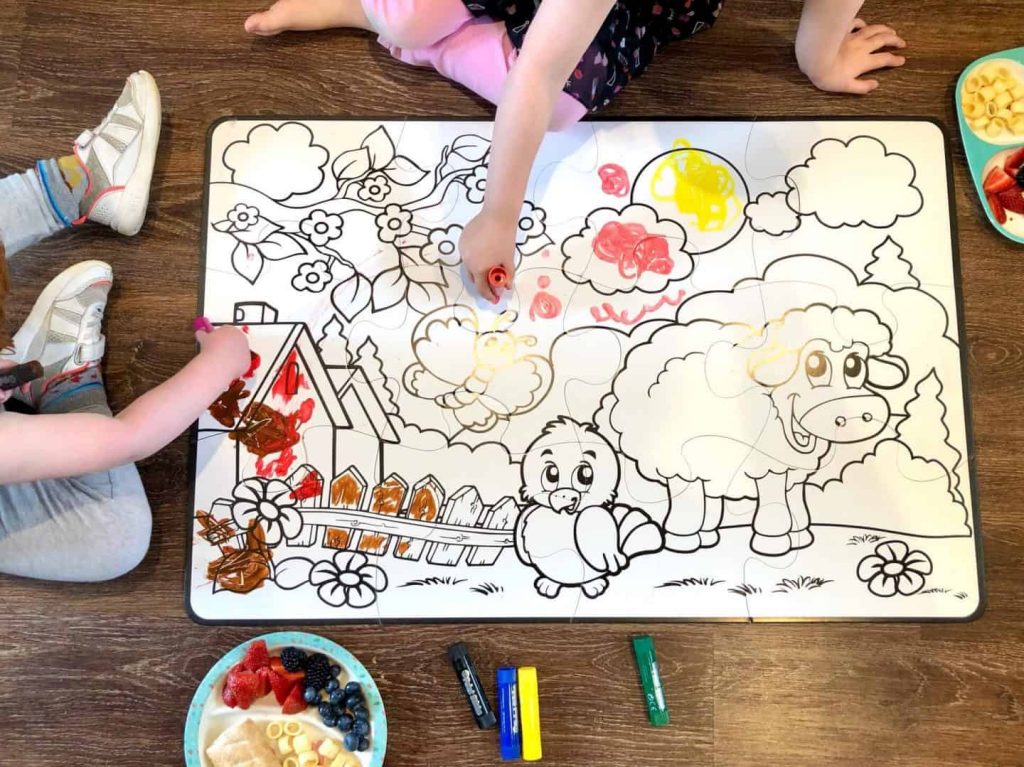 Click here to read the full review.
Like the sound of the new Paint-A-Puzzle sets? Let us know by commenting down below or over on social media using #LittleBrianPaintSticks. Don't forget, you can pick up your very own Paint-A-Puzzle from Argos.