With the Scoob! movie coming to the UK soon, we sent some of the new Scoob! toy line to some of our top mums to review with their kids.
Here's what a few of our mums thought to the Mystery Machine and 5-Figure Pack!
The Mum Diaries
"I love toys that spark imagination and especially ones that can be played with multiple children. The Mystery Machine impressed me, the plastic didn't feel too flimsy and feels like it could withstand children playing… I love how The Mystery Machine opens out to create a larger play area. Each side slots back together when needed too! The roof of the cab lifts off to allow the characters to sit behind the wheel too. The top of the van features mystery solving equipment however it's a shame that these do not come off."
Read the full review here.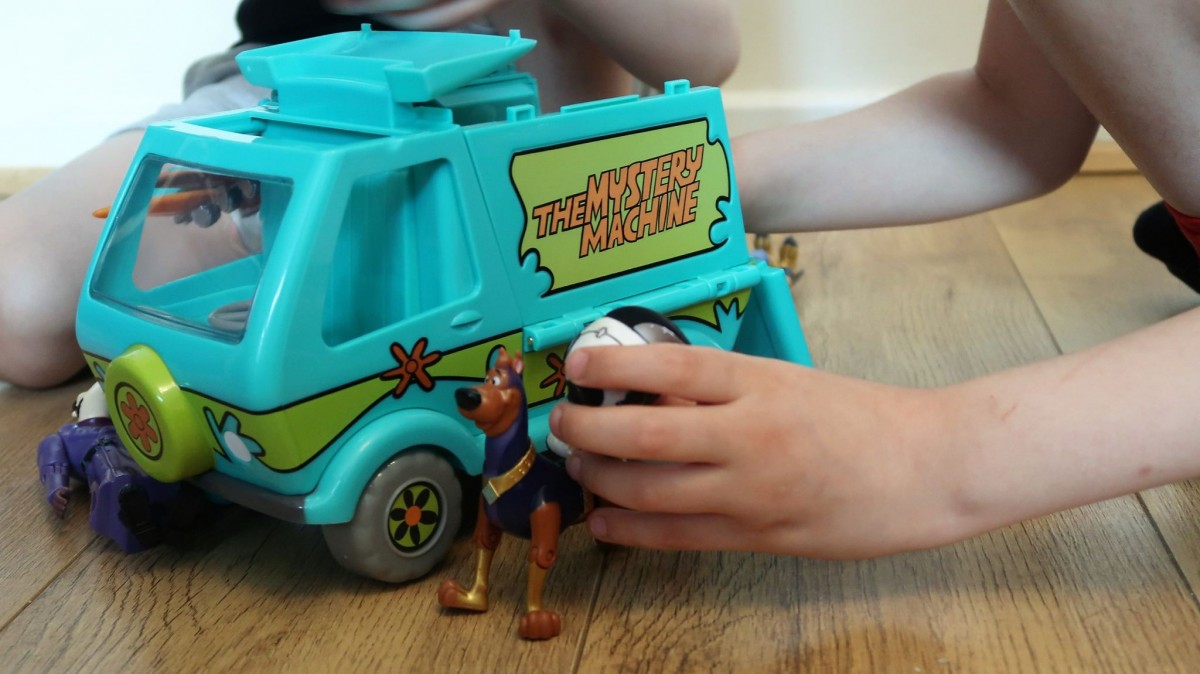 Whinge Whinge Wine
"The SCOOB! Action Figure Pack contains six figures from the new film. These are Shaggy, Super Scooby Doo; goodie Blue Falcon, well known baddie Dick Dastardly and two of his Rotten robots; Dusty Rotten and Black Rotten. The bigger figures are five inches tall, and they're all to scale with the Mystery Machine and other SCOOB! toys. They are highly detailed, particularly the smaller Rotten robot figures which really look old and dirty! The SCOOB! action figures are made entirely from plastic, even the joints, although they have enough flex in them to withstand play."
Read the full review here.
Remember, you can pick up any Scoob! movie toys over on the Character Options website or from Argos.