Trends UK's popular Science Mad! collection offers children all they need to explore their curiosities. Whether it's the Chemistry Lab Set, the 5-in-1 Weather Station, the 30mm Telescope or otherwise, the range will have families marvelling at the wonders of science as they learn together at home!
But don't just take our word for it, read what our families made of the Science Mad! collection in these honest reviews below:
@TheJoyofFive
About the Science Mad! Chemistry Lab Set: "Frankie absolutely loved getting hands on with a whole host of different experiments covering chemistry, physics and so much more!"
 

 

View this post on Instagram

 
@RunJumpScrap
About the Digital Metal Detector and 50mm Telescope: "My middley was fascinated finding all the metal around the garden and looking at the moon!"
 

 

View this post on Instagram

 
@Sarah.FamilyLife
About the 5-in-1 Weather Station: "Kids have loved checking the rain levels and wind speeds each morning. Brilliant toys super for STEM learning"
 

 

View this post on Instagram

 
Rock and Roll Pussycat
About the Rock Tumbler: "My boys love collecting rocks and 'gems' wherever we go. We have a rather large collection down the side of the house and every crevice in the car is filled too! We're lucky enough to live near the North East coast so we're also avid sea glass collectors too.
We've toyed with the idea of buying a rock tumbler before to help smooth some of our sea glass but they've always seemed very expensive so when we were given the chance to try out the Science Mad Rock Tumbler we were very excited … me just as much as the kids."
Read the full review: https://rockandrollpussycat.co.uk/2022/10/science-mad-rock-tumbler-review/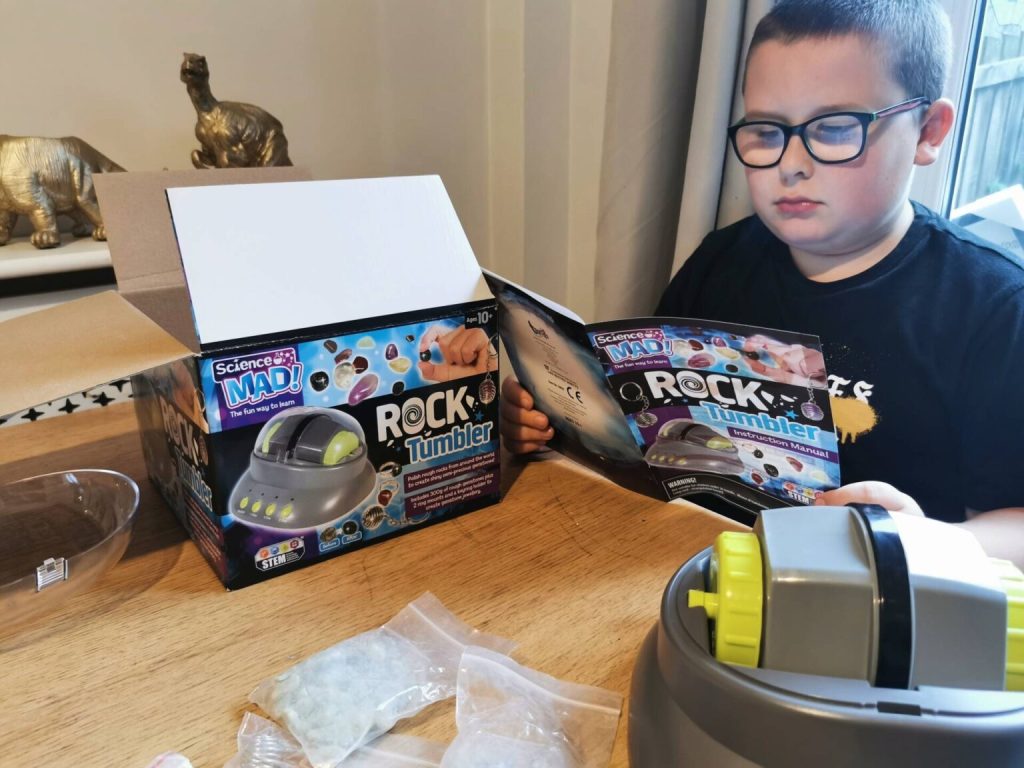 @RachelBustin
About the 5-in-1 Weather Station: "It's jammed with features to observe and get your budding meteorologist to record! L loves checking the rain gauge!"
 

 

View this post on Instagram

 
Read more about the fabulous Science Mad! collection here.
And shop the collection now via the Amazon store, Argos and Smyths Toys.
Main image credit: Family On the Go