This week, on UKMUMS.TV, we've got a brilliant competition for our readers. We've teamed up with Nosy Crow to offer five lucky readers the chance to win a copy of A History of the World in 25 Cities and a jigsaw puzzle. You can find out more here.
It's such a great prize that we just know your little ones will love… especially if these pictures are anything to go by… We sent 10 UK-based families a copy of A History of the World in 25 Cities to see that they thought. Needless to say, they LOVED it!
Shortlisted for Waterstones Book of the Year, A History of the World was created in consultation with specialist curators from The British Museum, this beautifully illustrated book from Nosy Crow presents children with 25 maps from all over the world, from ancient history to the present day. Readers can visit cities from every inhabited continent on Earth, from the walled city of Jericho built over 10,000 years ago to the modern-day metropolis of Tokyo.
Each carefully researched and beautifully illustrated map takes readers on a city tour at a unique moment in time, such as walking the lamplit streets of medieval Benin deep in the West African rainforest. Each map is followed by two illustrated pages of fascinating information about what life was like for the inhabitants of each city.
Love the sound of A History of the World in 25 Cities? It's available to purchase now from Waterstones.
But before you click away from the page, check out these adorable pictures that our parents snapped of their children pouring over the pages of this wonderful new book.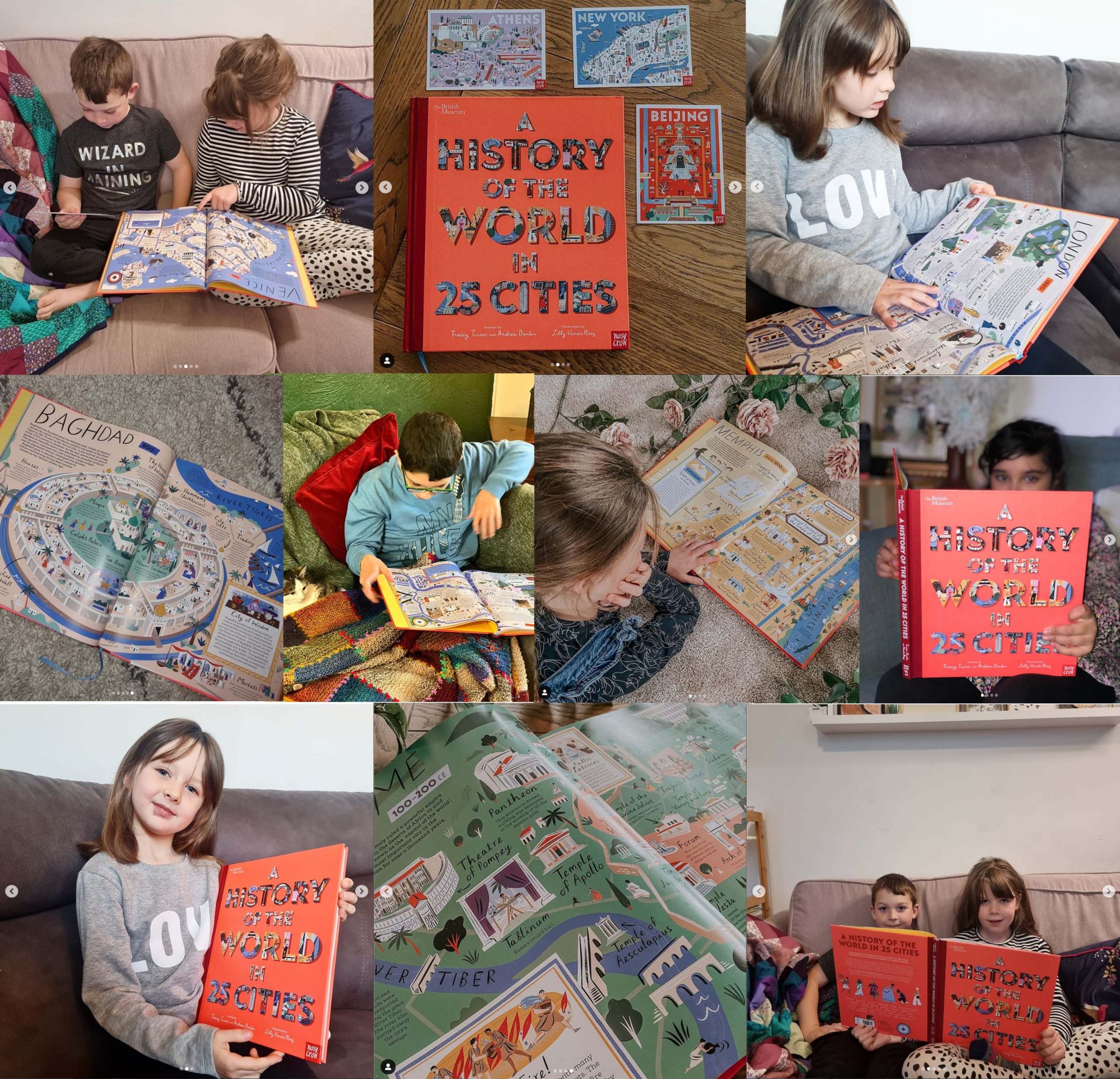 For a chance to win a copy of A History of the World in 25 Cities AND a jigsaw puzzle, check out our competition page for a chance to win 1 of the 5 book and jigsaw bundles up for grabs. The competition opens on will be live until 3:30pm on 15th November 2021.