At UKMums.tv we love a bit of rough and tumble… and toys that are tough enough to withstand the test of time! And that's why we're delighted to be joined by Basic Fun! this week, the makers of Tonka toys, for the #TonkaToysUK takeover!
As part of this brilliant takeover, we sent a selection of top parental bloggers some fab Tonka toys. All we asked for in exchange, were some honest toy reviews. It's safe to say that these brilliant construction toy vehicles went down a storm, but here's just a few snapshots of what our mums and their families really thought!
The Littlest Darlings
Mummy blogger Nicole from The Littlest Darlings received the Tonka Steel Classics Toughest Mighty Dump Truck and the Mighty Dump Truck. Here's what her and her kids thought:
"When we were sent these two metal Tonka trucks to try, Lucas and Rufus were instantly drawn to the box and the "WOW" sounds echoed around the porch. They couldn't be unboxed quick enough and instantly the boys had them in the front garden, filling them with bits of grass, mud and dead daffodil leaves."
Read the full review here.
We Made This Life
Family lifestyle blogger Ali, from We Made This Life was so excited to receive the Mighty Dump Truck and the Mighty Garbage Truck from the Tonka Mighty Metal Fleet collection for her family to review:
"They are both beautiful, bright and vibrant toys and Little Boy couldn't wait to get them out to play. There is something about dump trucks and garbage trucks that really appeals to him and he was delighted to have his own set to play with. They are really robust toys and have a good weight and size to them."
Read the full review here.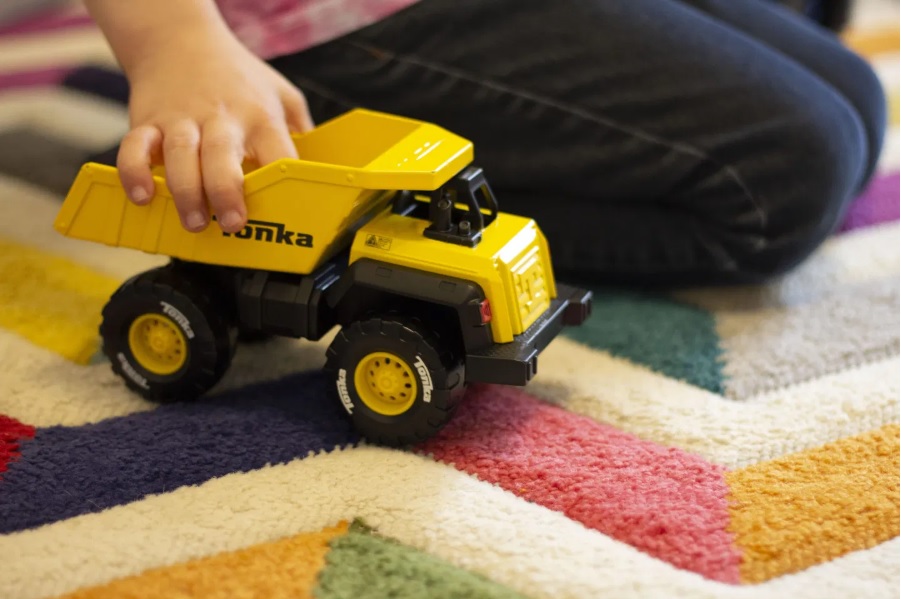 Mummy Fever
Charlotte, the mummy blogger from Mummy Fever received the Mighty Garbage Truck from the Tonka Mighty Metal Fleet collection. Here's what her family thought:
"We love Tonka toys and the Mighty Metal Fleet is no exception. These toys really cope well with enthusiastic play both indoors and outdoors. They clean up really well, just wipe them over and you are good to go. If you use them in sand, you can rinse them and let them air dry before bringing inside."
Read the full review here.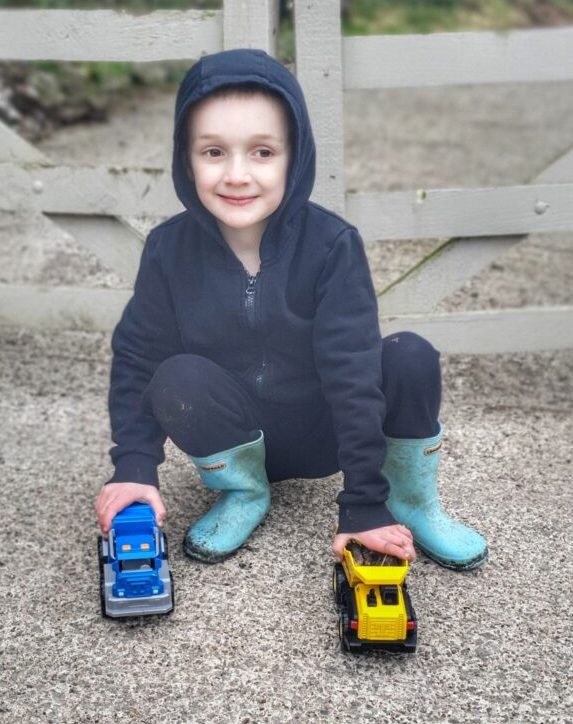 Rice Cakes and Raisins
Jennie, the blogger behind Rice Cakes and Raisins family lifestyle blog, got to put the Tonka Mighty Metals Fleet vehicles to the test. Here's what she and her family thought:
"I was thrilled to discover that these Tonka toys were just as good quality as I remember from my own childhood. I have loved seeing my boys play with them. They are certainly exceptional quality. My little boys have been quite rough with them at times, crashing them into one another, but there isn't a scratch to be seen. These toys will certainly stand the test of time. It's a thumbs up from us!"
Read the full review here.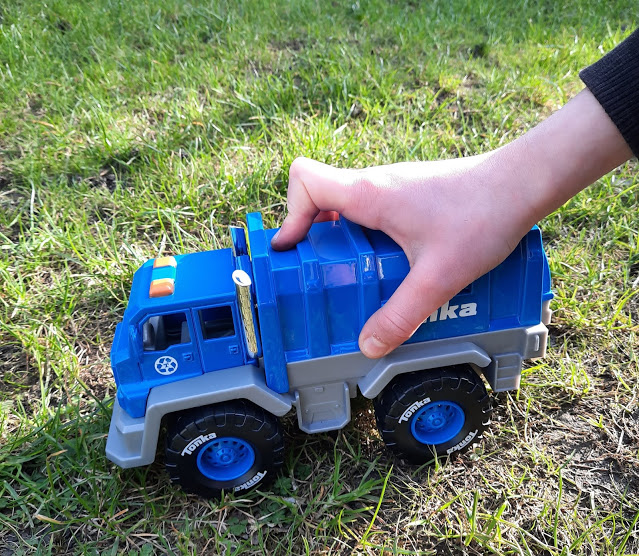 Pretty Big Butterflies
Pretty Big Butterflies blogger Hollie received the Tonka Mighty Fleet Vehicle Toys for her little ones to enjoy. Here's what she and kids thought:
"The bright blue garbage truck is one of the boys fave toy vehicles. They always seem to be in aw when they see the bin men and their trucks coming to collect out bins, so this brings a little bit of real life into their world. The trucks are great for encouraging role play and helping them use their imagination too."
Read the full review here.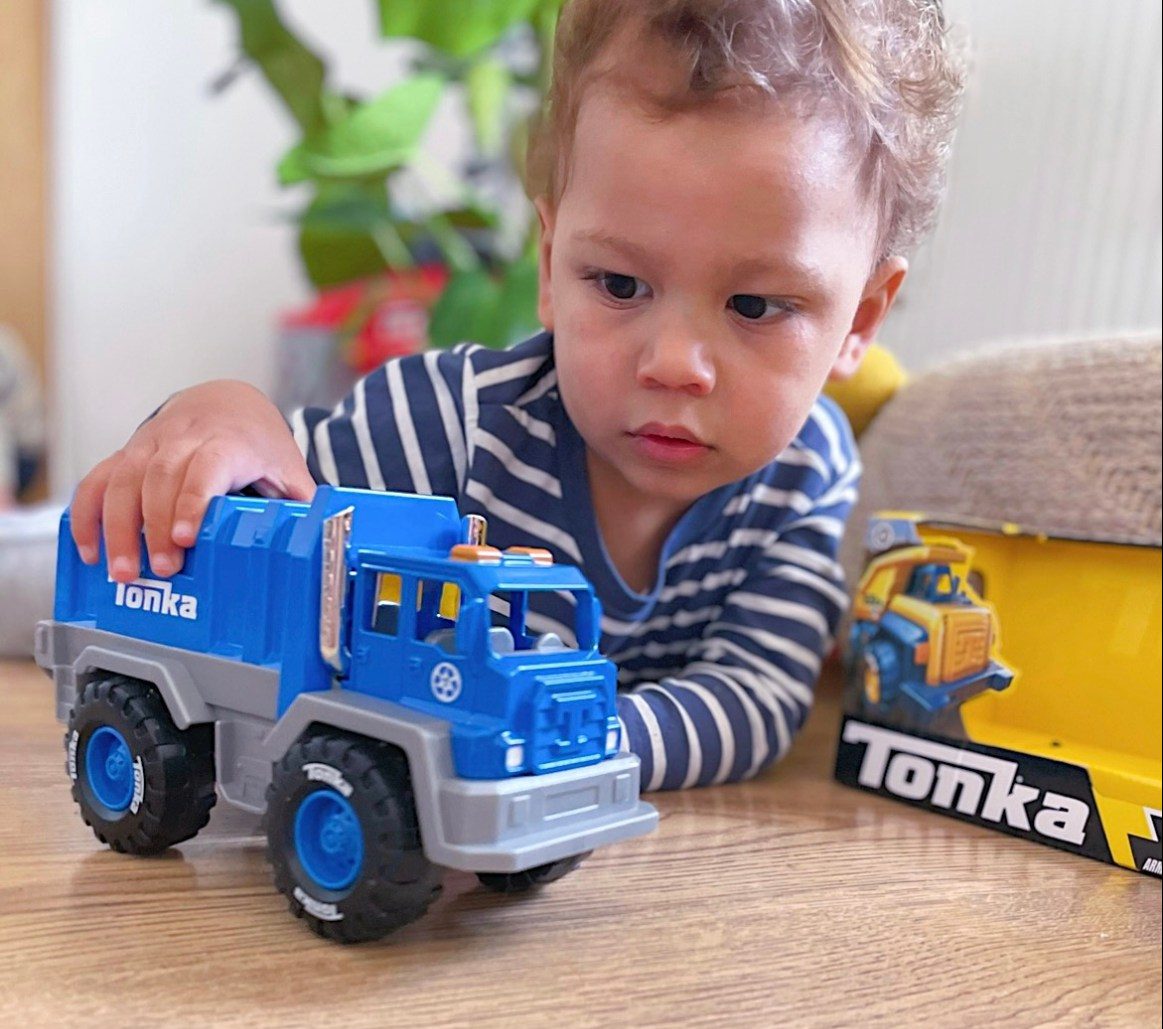 You can buy Tonka from Argos, John Lewis, Very, The Entertainer and all good independent toy retailers
For more #TonkaToysUK takeover fun, head back to the main hub page by clicking here.
*Main image credit: We Made This Life