We here at UKMums.TV love the new Bellies Babies and the fabulous new dolls from Flair. When we heard that they were launching in the UK, then we had to get in on the action! We've seen that kids are loving the dolls…but will mums love it just as much? The answer is YES!
We sent three of our regular mummy bloggers the new Bellies Babies. Here's what they had to say…
That Little Outfit – "Erin can't stop telling me how cute Muak-Muak is! She loves how the doll babbles away in its own little language and how you can even hear her heartbeat when you take the plaster off… Oh and she also thought the 'surprise' in Muak-Muak's nappy was hilarious! We even looked it up with the 'Poopypedia' to see what type of care she needed. The dolls come with such a small range of accessories too including a nappy, dummy, blanket, bottle and more. Perfect for pretend mummies!"
Read the full review here.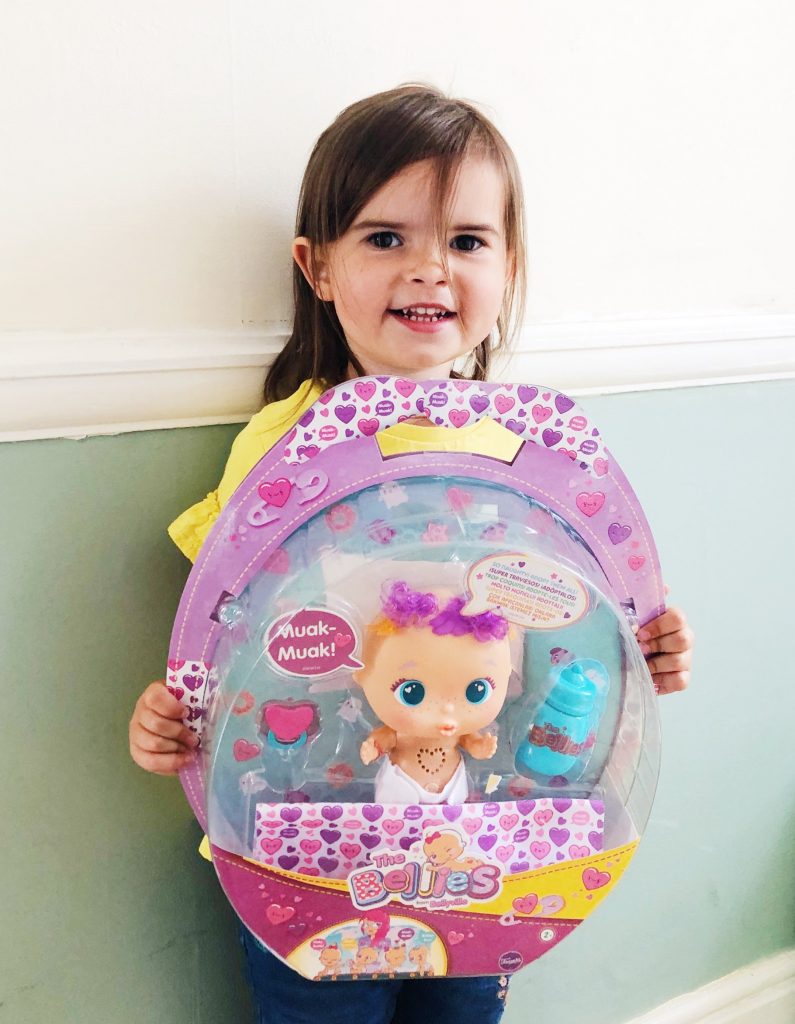 Tippy Tupps – "First up you take their plasters off to hear their heartbeat. From there they start to babble in their own little language which Darcie thought was adorable. Luckily for mummy though there is an on-off switch which is very easy to locate and use! She loved the cute little birthmark which can be found on its butt and there's a little surprise hiding in their nappies which both kids thought was hilarious. What is it with kids and poo??"
Read the full review here.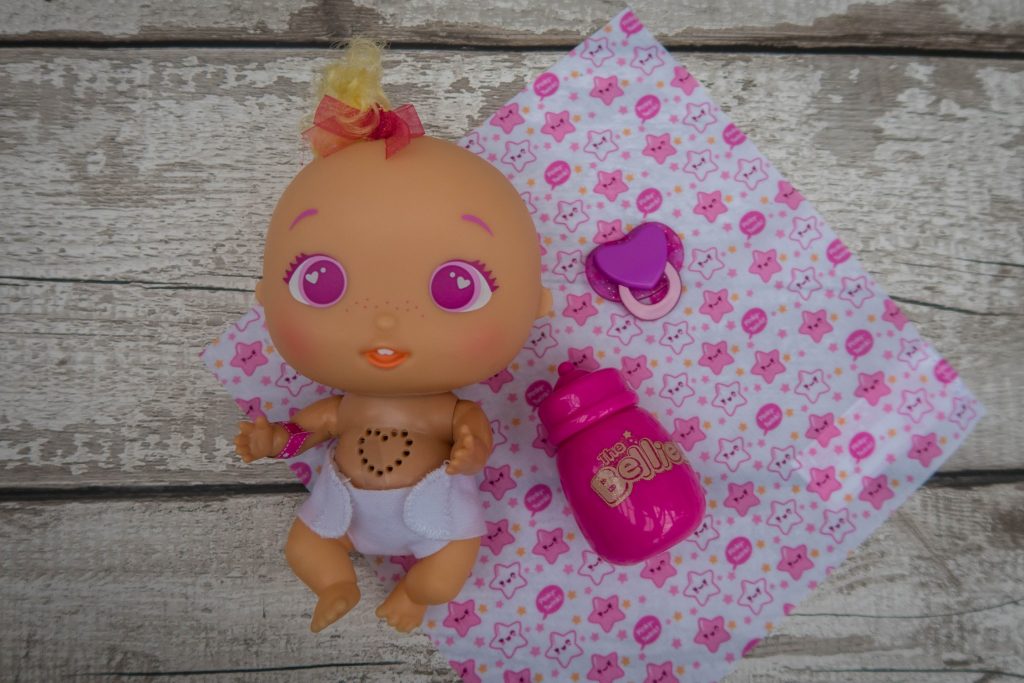 Play & Learn Everyday – "We opened up Pinky Twink and discovered that she came with a little blanket, a dummy (with a magnet to stick to her mouth), a bottle and is wearing a nappy (easy to take on and off with velcro straps). The first step is to pull out the plaster (battery tag) and her heart will start beating.  You can hear it beating and see a red light on her chest.  She then started babbling and saying her name straight after that. Next we checked under her nappy to see her birthmark on her bottom, it is pink (her favourite colour!) The next step had to be to check her nappy to see what sort of poo we would find!  There are a few different poopy stickers that you can swap around in the nappy and then you can look on the Poopypedia sheet to see what type of poo it is and how to make the baby feel better."
Read the full review here.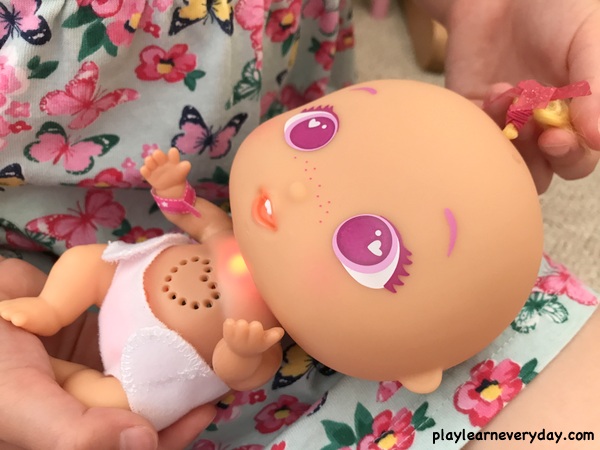 Remember you can find out more about the Bellies Babies over on The Bellies Babies EN YouTube Channel!