From bath thermometers to feeding products and sterilisers, UK-based Tommee Tippee is a household name for all things baby and toddler. Stand-out products include the Perfect Prep machine and spill-proof cups – and you can certainly add breast pumps to this list!
This Tommee Tippee model is designed for use on-the-go, whether that's taking it to work, or simply donning it around the house. Tommee Tippee claim it is "lightweight and discreet enough to give you confidence and freedom to express breast milk when and where you want".
Our expert tester, and first-time mum Roisin has been trying the pump out and here's what she thought…
First Impressions:
"Baby has taken to boob well but he is a chewer, so the pump has been a godsend in this first month of being a new mum!
It takes all the hassle out of expressing and it saves time, too – so I was relieved to find the box didn't contain too many components!"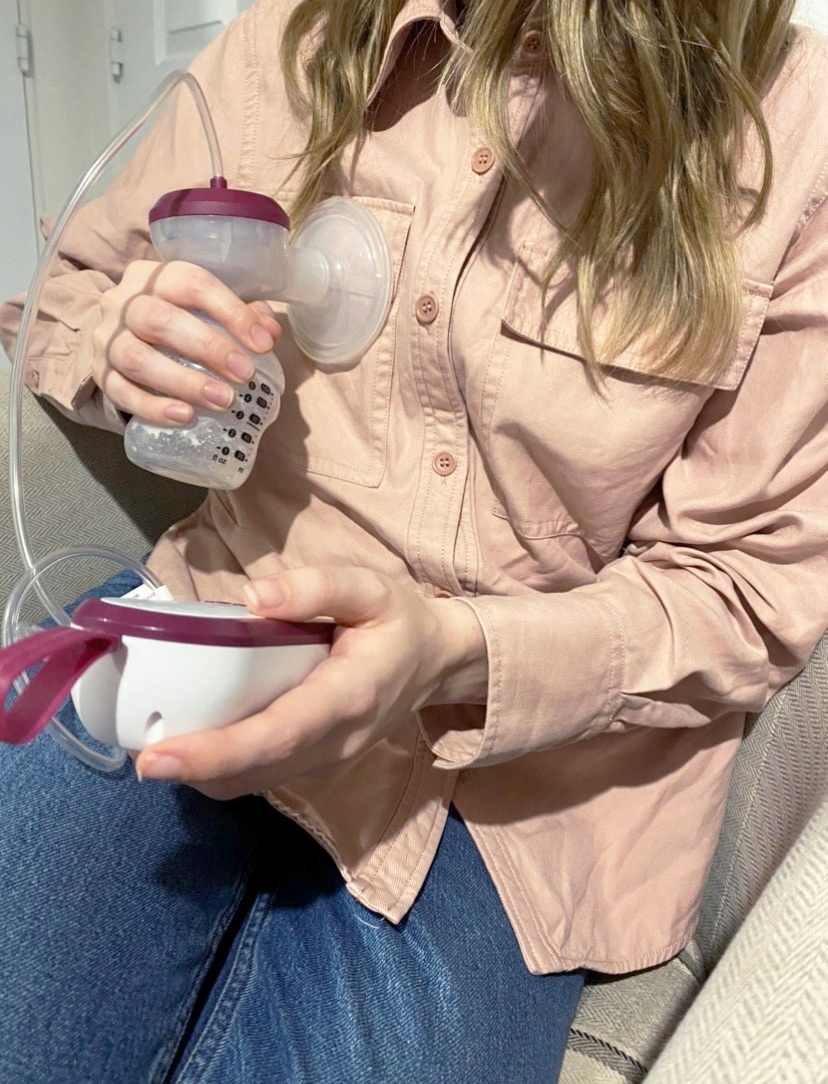 Set up and use:
"I found the pump to be reassuringly straightforward to put together.
The instructions were simple but thorough – informative enough that you understand how to use the product, but not over complicated. It's clear where each part belongs, and there's no need to worry about putting the wrong part in the wrong place. Perfect when you consider the lack of sleep going on in this household right now!
I thought the pump was easy to use, but the best part is that it isn't offensively loud and I'm able to express while baby is sleeping. BONUS!
It's small enough to fit in my pocket and the USB charger is very handy, I've even pumped in the car!"
Things I love:
How quiet it is
How portable it is
That it's comfortable and feels natural
That it expresses milk quickly
The USB charger, which means it can be charged-up in the car!
… And it's easy to clean
"In my opinion, its portability and effectiveness make it well worth the money. Overall, this pump makes light work of expressing. Its particular strengths lie in its comfort, portability and ease of use, and I love that the lightweight and compact power unit can easily slip into a pocket."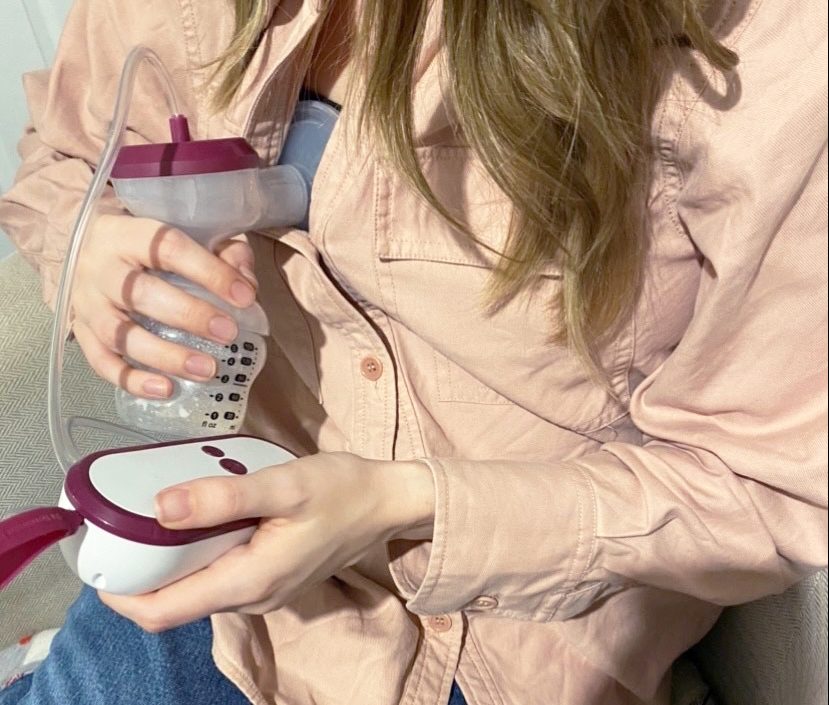 If you're looking for a new breast pump, the Tommee Tippee Single Electric Breast Pump can be purchased from Amazon.
Our reviews are independent and based on expertise and testing. We were gifted this item for the purpose of this review, but all opinions are our own.