To showcase the Casdon week on UKMums.TV, we asked top bloggers to take a look at some fab Casdon toys to see what they thought. Take a look at their reviews on the Dyson Cord-free and Flymo Lawn Mower!
Jayne (Sticky Mud and Belly Laughs), took a look at the fab Flymo, read what she thought here:
"I love how both of my boys like to help me as I go about my jobs around the house. It will probably be short-lived so I make the most of them wanting to join in! When Jayden was a toddler he used to have a pretend vacuum that he would follow me around with when I did the hoovering. Joben is no different and is always nearby whether I'm cleaning in the house or tidying up the garden. To his delight, we have recently received a Casdon Flymo Lawn Mower and Joben was very keen to try it out. I think role play is fab for sparking children's imaginations and this toy replica of the iconic Flymo Lawn Mower does exactly that. Looking identical to the original, kids can now enjoy helping out in the garden too with their little toy lawnmower. The Flymo toy mower is simple to put together. It's just a matter of clicking the handles into place and away you go. It does not require batteries so little one's can have fun as soon as it is assembled. When you push the mower along, it makes a mechanical clicking sound."
Read the full review here.
Beth Owen (Life as Mum) reviewed the Dyson Cord-free, see what she thought here:
"We're huge Casdon fans, so when we got the chance to review the brand new Casdon Dyson Cord-Free Vacuum, I'm sure you can only imagine how excited we were. Ever since Freddie started to notice things he's been obsessed with hoovers. He would bum shuffle around while I hoovered from room to room and as he started to walk, he would help me hoover too. He's had a few hoovers for himself, and on a daily basis, we will always see him 'hoovering' most rooms in our home. We have a cord-free hoover to hoover our stairs and quick little hoover ups around the home, now Freddie has his very own and I wish I had captured his excited face when he saw it. It's a light, but great quality cord-free hoover that's the exact replica of the hand held DC59 model. You can change the nozzle at the bottom, just like the real one, he loves switching them around."
Read the full review here.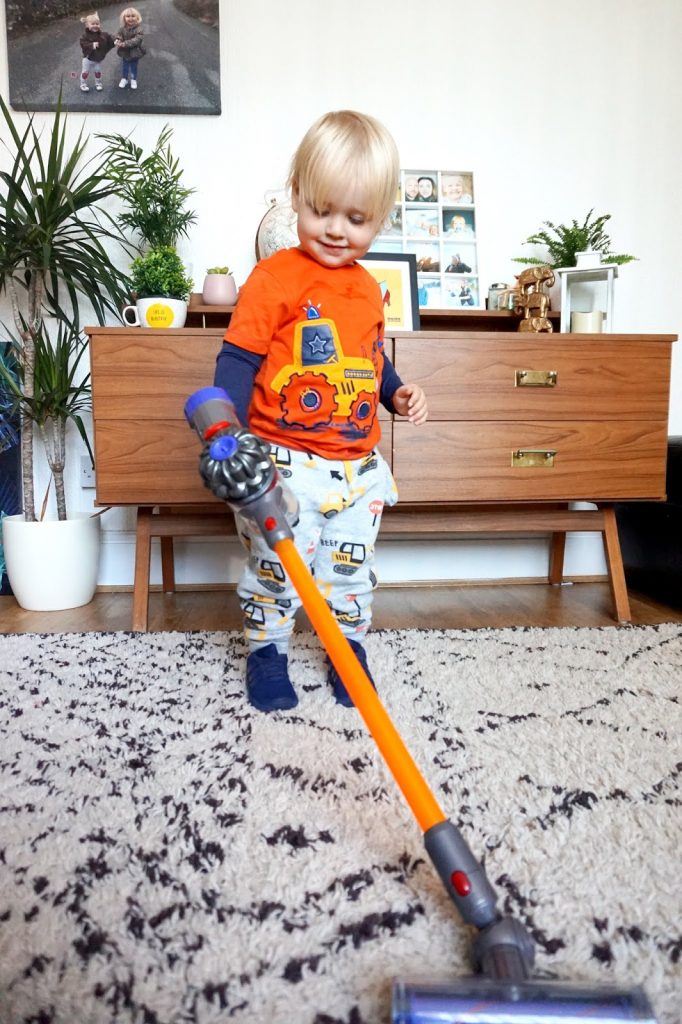 Chloe Busby (Life With The Busby's) reviewed the Casdon Flymo Lawnmower, read what she thought here:
"When I was offered the Casdon Flymo Lawnmower to review, I happily accepted. We actually have a Flymo Lawnmower and the kids often watch Lee mow the grass. This is the perfect toy appliance following the footsteps of the famous Casdon Dyson and Casdon Henry and Hetty. The vacuums are great for indoor fun but the Casdon Flymo is a fantastic replica for outside play! The Casdon Flymo is the perfect replica of the famous Flymo Lawnmower with its iconic orange base a design you could get them muddled up if it wasn't for the size of it! Children can imitate grown ups with this lovely toy mower. It arrived in a small box and was super easy to put together as it consists of three pieces. This also means you can take it apart to store it away as it has a foldable handle. It was really easy to slot together and the kids were able to have fun in the garden just a few minutes later. It doesn't require any batteries but it does have a mechanical click when you push it and it does have wheels that move! It is lightweight and easy for children to push and lift, the kids had a great time whizzing around the garden with the lawnmower."
Read the full review here.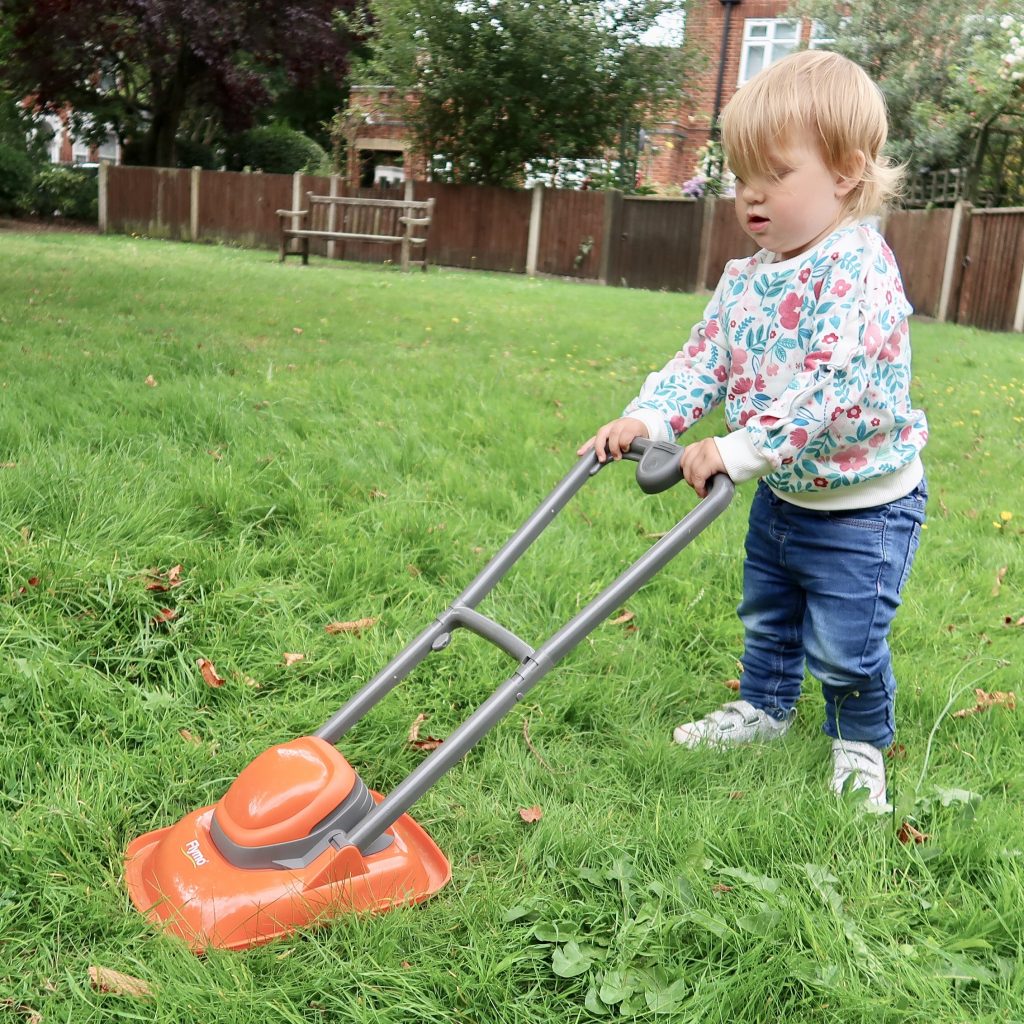 Click here for more information on the Casdon ranges.