When you're deciding what toys to buy for your child, knowing that a product has been tried, tested, and recommended by other families can be invaluable.
Check out what these mums thought of the range of PAW Patrol electronic learning toys from Trends UK…
Rachel Bustin
"L loves to call Ryder's Alphabet Tablet the pup pad like the show! She is learning letter recognition and phonics at the moment, the alphabet tablet is perfect as an additional resource for this. As a first tablet it encourages your child to have fun with their favourite TV show characters. All the characters plus words and objects from the show each have their own button on the tablet. Ryder lights up on the pad as he talks. He can ask for a letter to be found, an object or even to identify the first letter of a particular word. This is fantastic for early word recognition as they are learning to read. Plus listening, understanding, and responding to questions skills. Which a lot of 2-4 year olds need practice in! Ryder will tell you if you are wrong and ask you to try again! Ryder's Alphabet Tablet is perfect for helping to build those essential communication skills and hand-eye coordination. It helps them to focus and concentrate on what they are looking at."
Read the full review here.
The Incidental Parent
"The smart phone is ready to use straight from the box, there is no volume control on this one but it isn't overly loud. It is just the right size for a toddler's hands and the buttons are easy to press. There are different ways to play educational Paw Patrol Games using the different game buttons on the smart phone…The smart phone is a nice size, perfect to pop in your handbag or a small rucksack to take out with you. The buttons are nice and responsive for small fingers and, although you can't change the volume it is not an annoying level – if you know, you know!"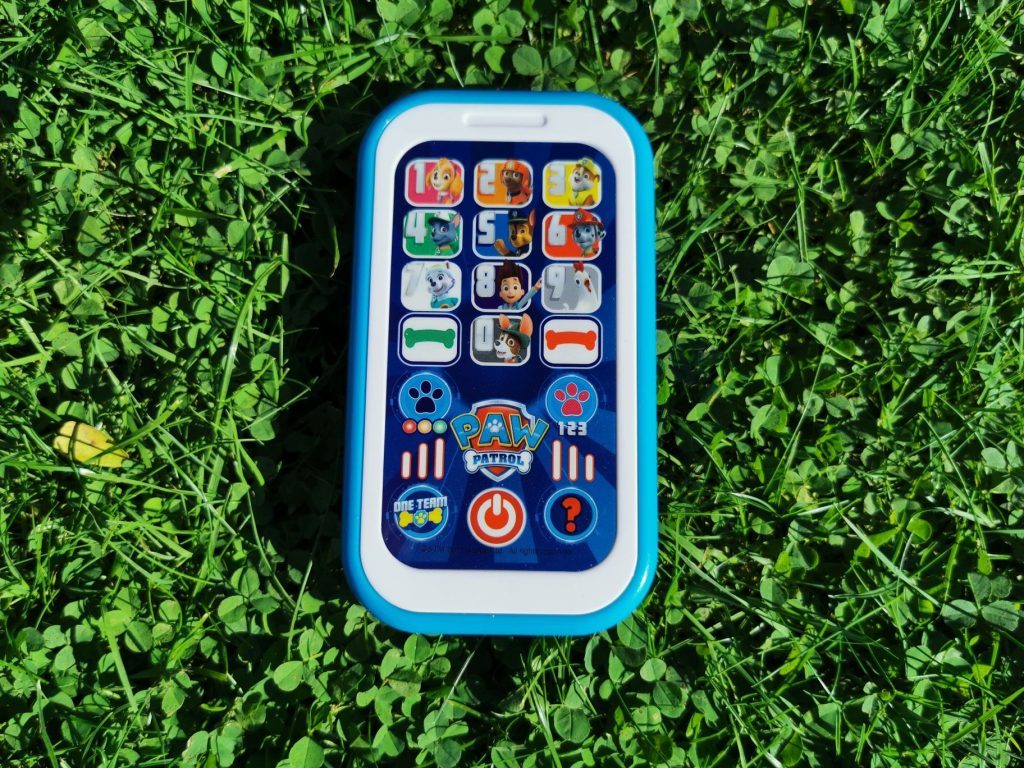 Read the full review here.
What Katy Said
"William loves anything to do with numbers so I knew he'd love this (Count With Marshall). He also loves Marshall and his Fire Truck so it is a really fun way to present the game to little ones… What I really love is that if the child hesitates, he will say 'Never mind, let's try again' – it is really important for a child to know that it doesn't matter if they don't know the answer straight away."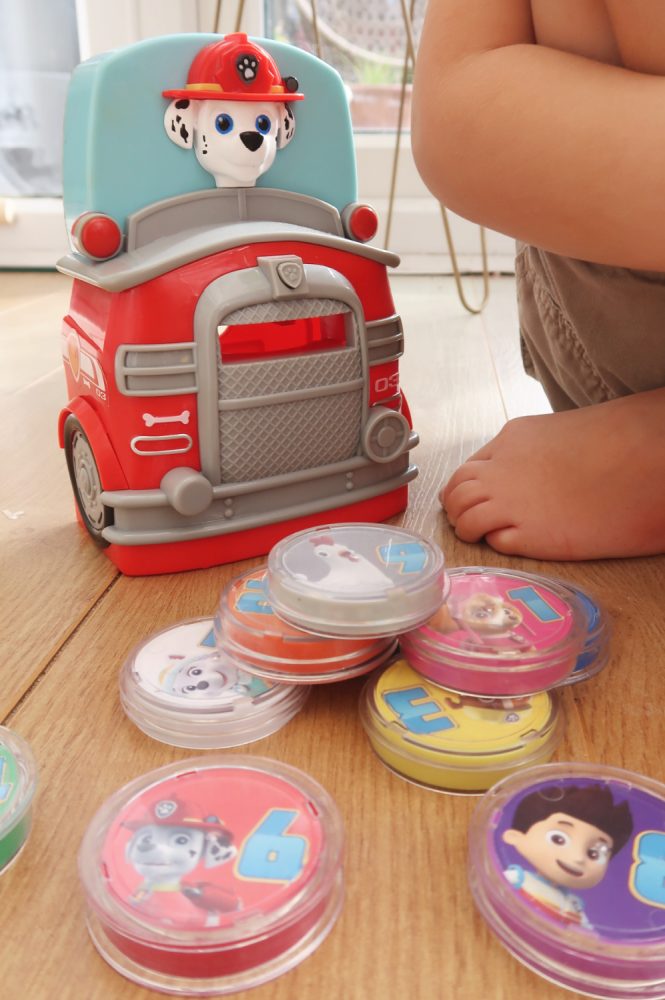 Read the full review here.
We hope you've been enjoying our PAW Patrol ELA Takeover – don't worry, it's not over yet! We have plenty more exclusive content and activities still to come! We'll be offering you the chance to win some of these great electronic learning toys, and you can get involved with our Twitter Frenzy, which will be held on Monday 26 October between 1:30pm and 3pm. We'll also be sharing some fun, free downloads of PAW Patrol activities for your little ones! Keep in touch with us on Twitter and Facebook to avoid missing out.