Ask any parent to be what's on their 'most wanted' baby kit list and, chances are, a Bugaboo stroller will be top of the list. One of our mums tried out the Bugaboo Fox 3 so we could find out why these pushchairs are so in demand.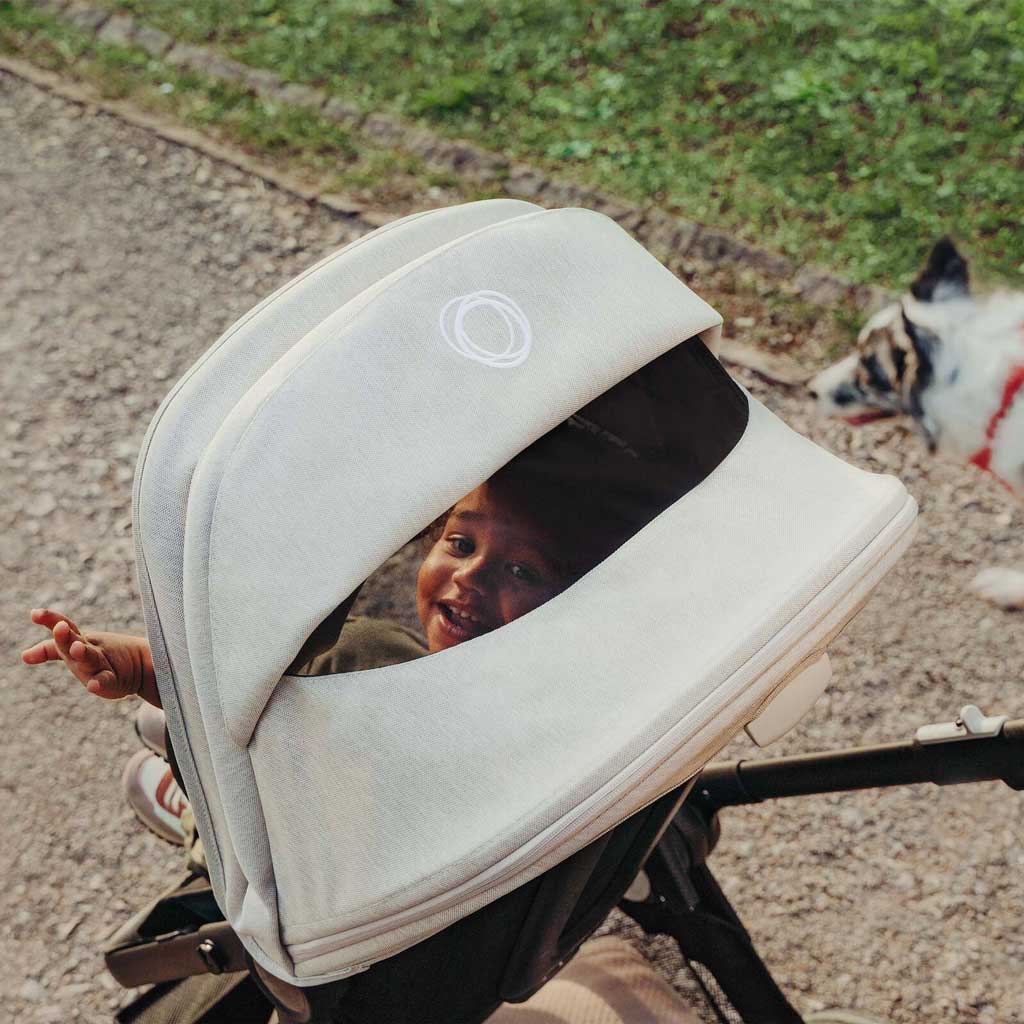 Why
Is

The Bugaboo Fox 3 So Popular?

Not only is it super stylish but Bugaboo claims the Fox 3 is the 'go anywhere, do anything' stroller.

It's lightweight but sturdy and it handles all types of terrain with ease. Plus it fits in most boot spaces, thanks to its compact folding design.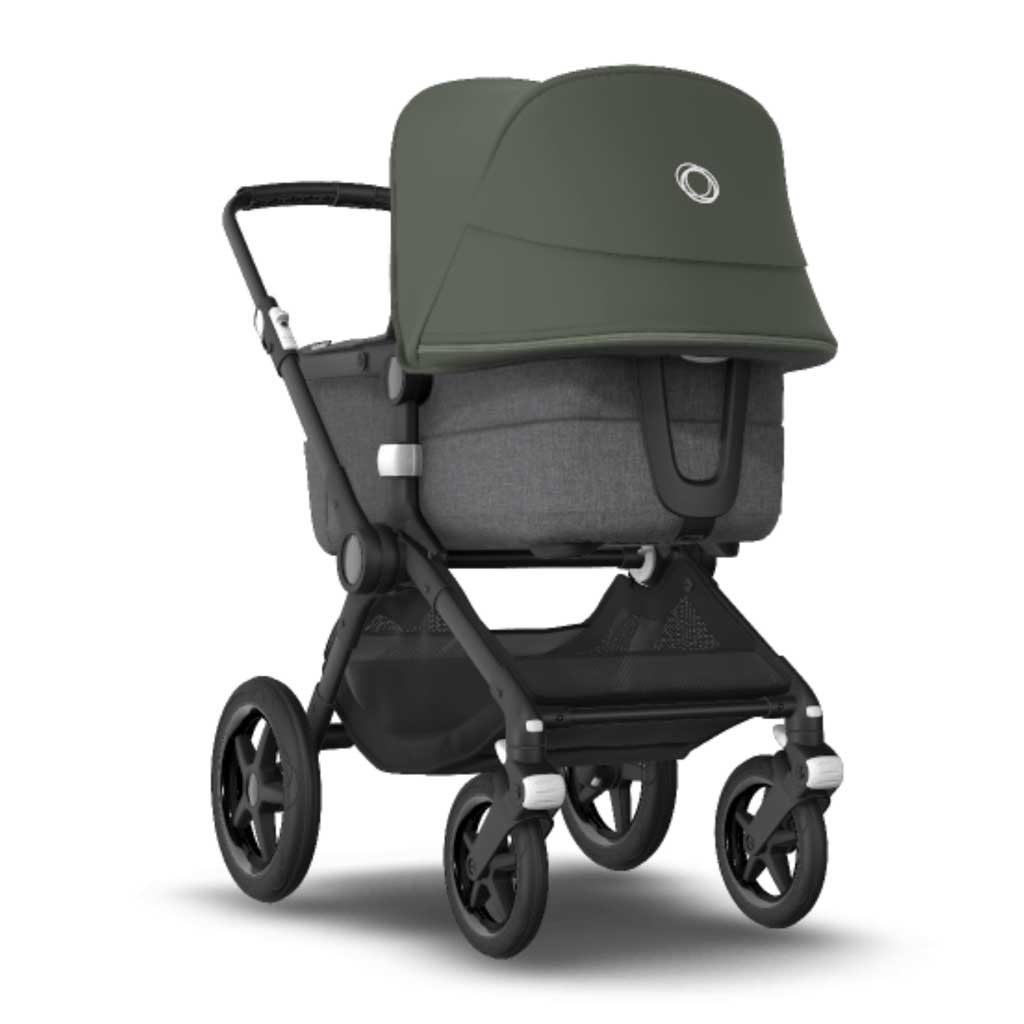 What Do You Get For Your Money?
Chassis
Seat and carrycot frame
Handlebar and carry handle grips
Under-seat basket
Rain-cover
Seat fabric
Carrycot fabric
Sun canopy
And it doesn't stop there! As well as the standard items you'll find in the box when you purchase a Bugaboo Fox 3, there are loads of fab accessories that can be purchased additionally, to really make the stroller work for your needs.
Additional Accessories You Can Buy For The Fox 3*
Cup holder — RRP: £24.95
Footmuff — RRP: £124.95
Organiser — RRP: £49.95
Changing backpack — RRP: £149.95
Changing clutch — RRP: £29.95
Parasol + — RRP: £41.95
Fox 3 sun canopy — RRP: £85
Mosquito net — RRP: £16.95
*All prices correct at the time of publish.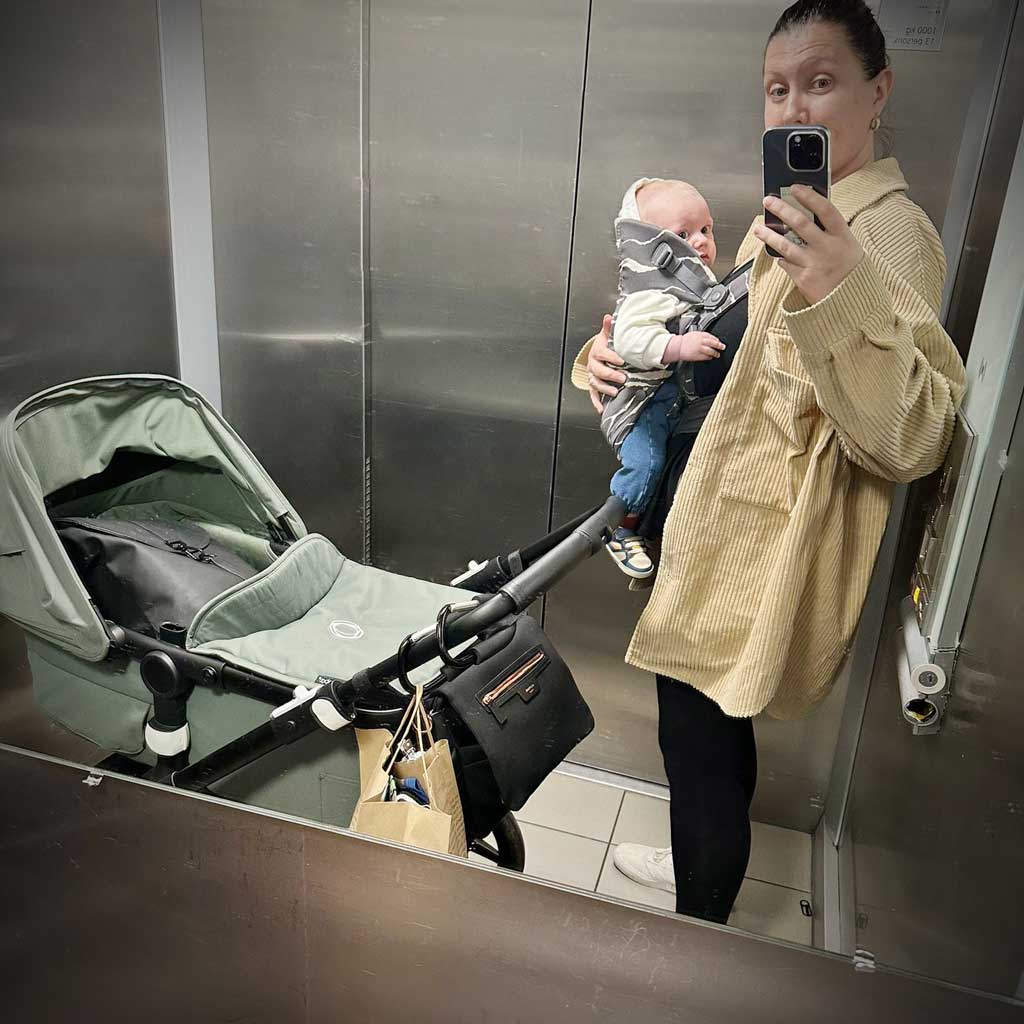 The Bugaboo Fox 3 Review
We entrusted one of the mums in our tester panel to put the Bugaboo Fox 3 through its paces. It's been tested over a number of months, to ensure we can create a really thorough Bugaboo Fox 3 Review.
Here's what she thought…
---
Wheely Great Design
Even before becoming a new mum, I knew one of the main things that I wanted to really look into carefully was the pushchair. They're such a costly investment; you really want to make sure you're spending your money wisely.
There's so many variables that you need to check off when looking at your new set of wheels.
The Bugaboo Fox 3 certainly delivers!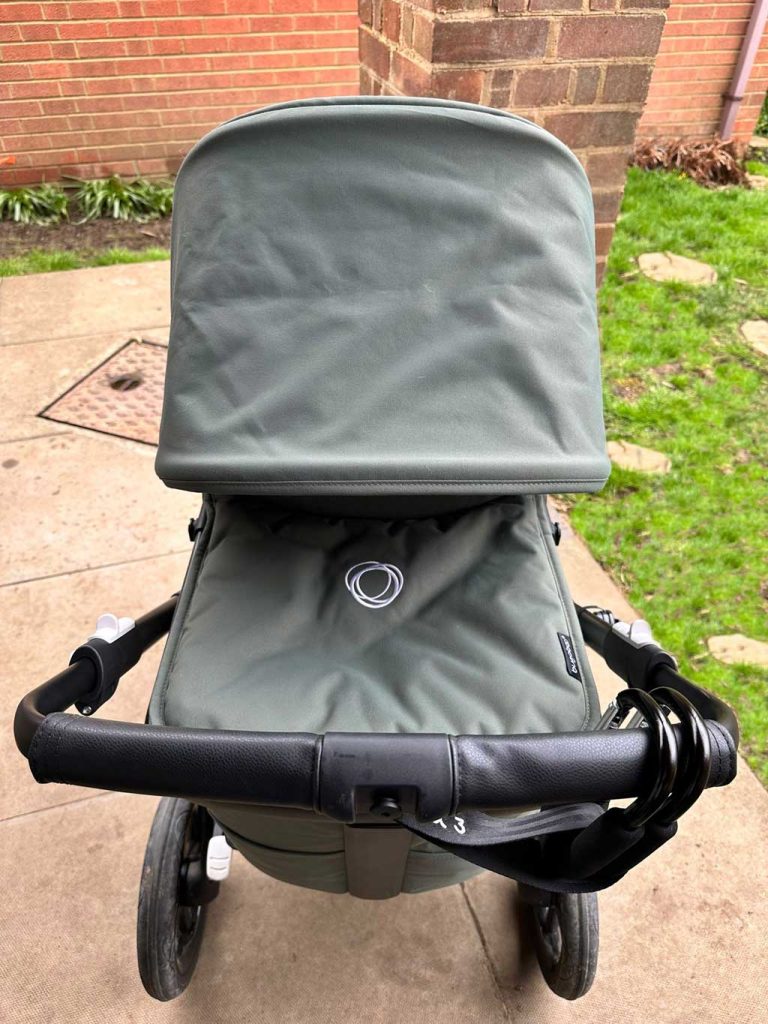 Bugaboo Fox 3 is Stylish
Bugaboo aim to provide a smooth, easy-push ride over a range of different terrains, as well as being easy to use and stylish.
But — ease of use aside — one of the main things I was looking at initially, was a pram that wasn't black!
There are so many black prams and travel systems on the market and we knew they weren't for us. When we saw that the Bugaboo Fox 3 comes in a range of gorgeous colours — including the beautiful olive green colour we eventually went for — we knew we wanted to know more about the pushchair and its capabilities.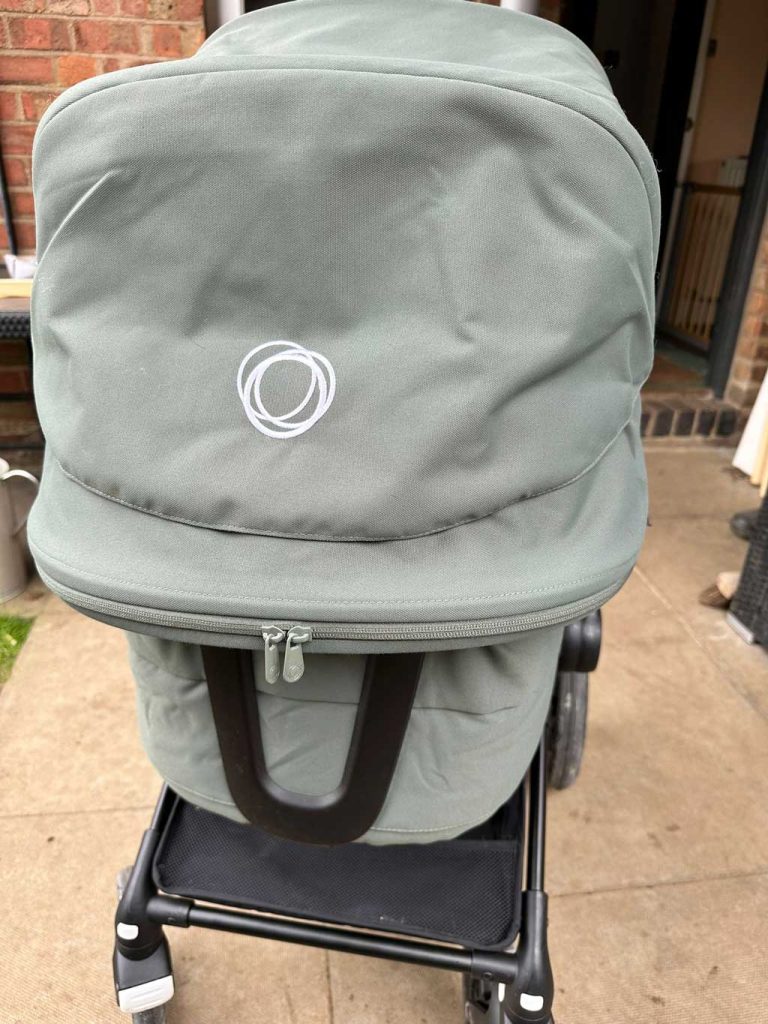 The Bugaboo Fox 3 is Compact & Simple To Assemble
We were very surprised to see the size of the box that the pushchair arrives in!
It all fits neatly into one box: the base unit, the carrycot and seat unit, plus rain cover.
We were so impressed. For construction, I left this one to my husband but he said it went together very easily and he was done within 20 minutes.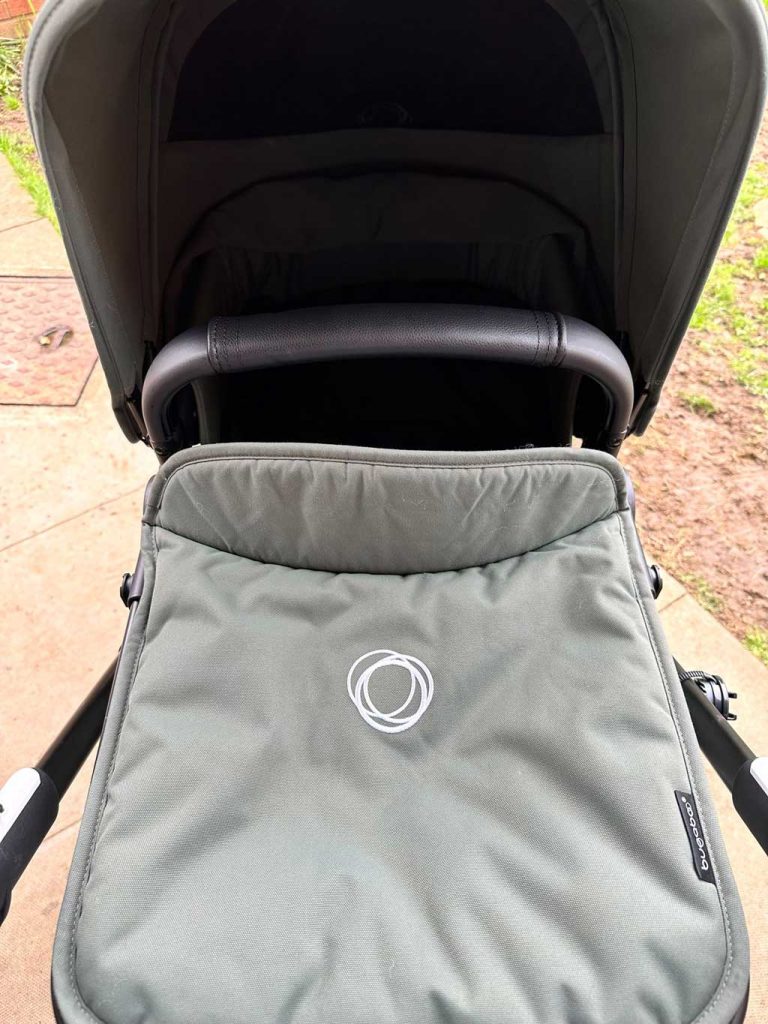 The Bugaboo Fox 3 is Lightweight & Easy To Push
We instantly loved how light the pushchair feels when pushing it.
Something Bugaboo call the 'fingertip push' and the Fox 3 can be steered very smoothly.
I like the fact that you can alter the front wheels to be just static or moveable; completely to your preference. It is great to have options.
It is really easy to steer with one hand too — you can steer without much effort.
We road tested the Bugaboo before our son actually arrived as we have two dogs, and needed to get them used to a buggy as well as us being able to hold a lead and steer confidently.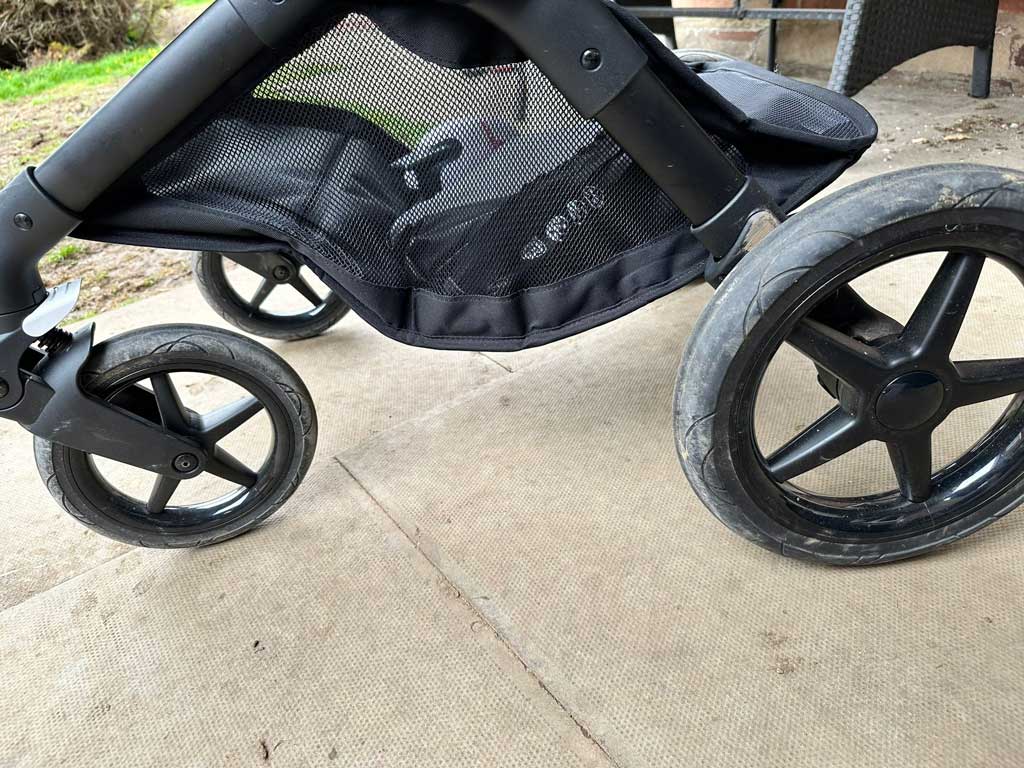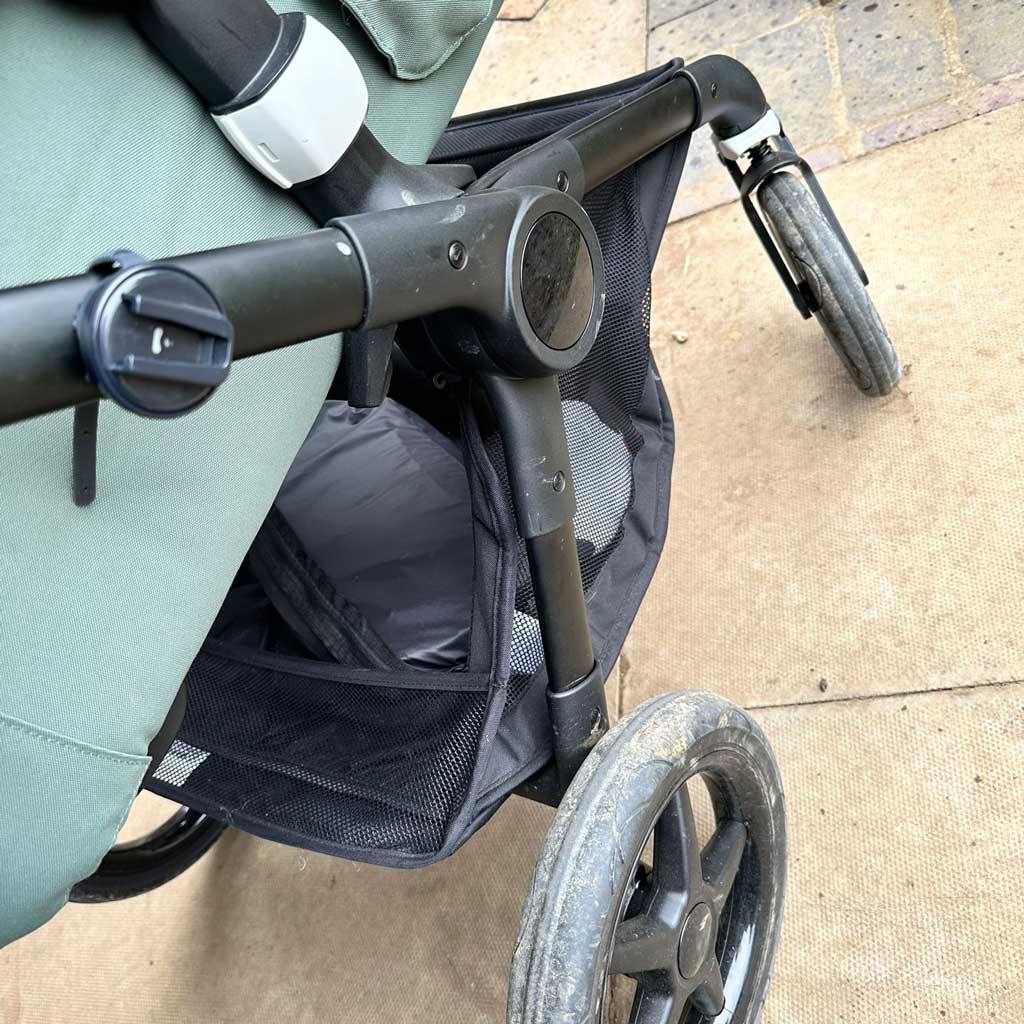 The Bugaboo Fox 3 For Newborns
For use with a newborn, I love the breezy mesh panels on the carrycot, which provide additional airflow and comfort.
Plus the mattress is so soft; our son was happy to lie on this and nap whilst out and about. Then he'd continue to do so when we were home.
The extendable hood goes up and down with ease but I did feel it was perhaps the most flimsy part of the whole pram. This is my only real quibble.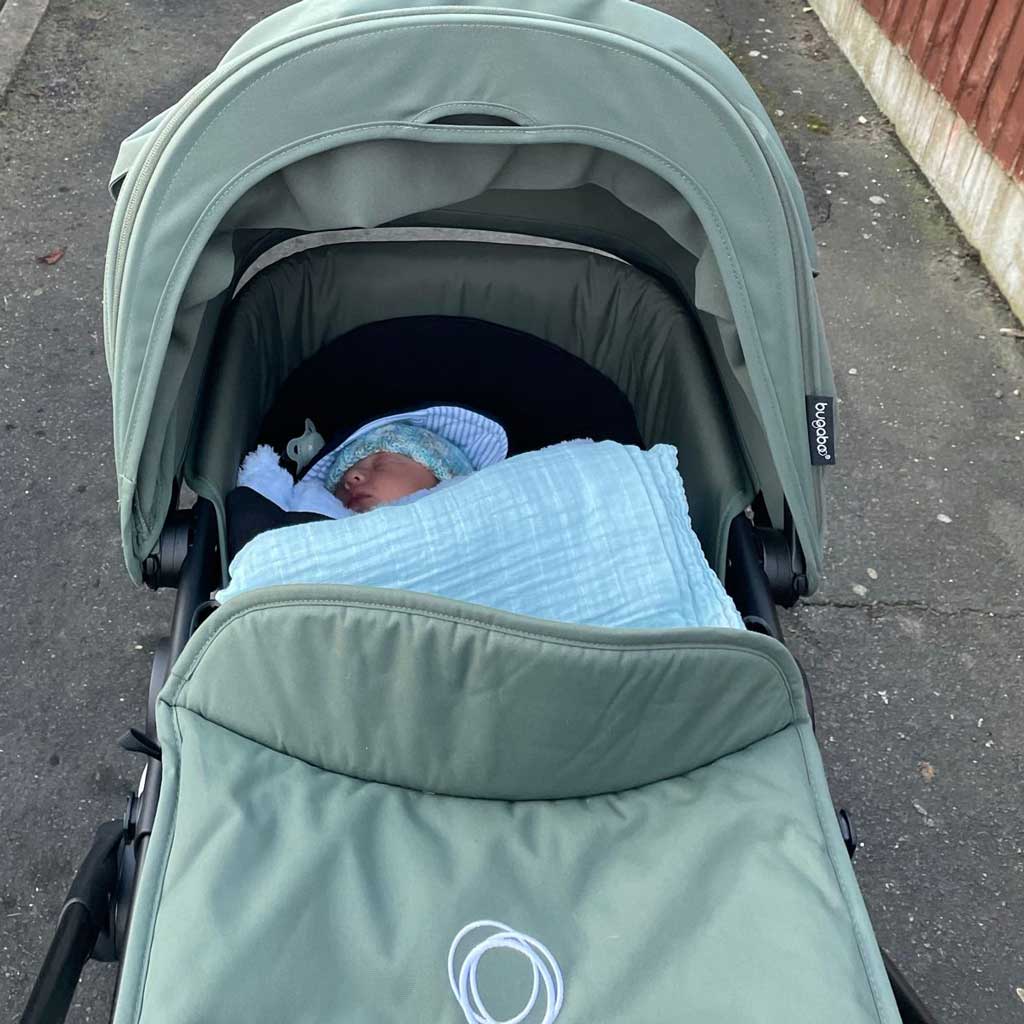 The Bugaboo Fox 3 is Simple To Fold Down
It's SUPER easy to fold down to place on the car. Bugaboo make it really simple to identify the buttons by making them white; so it was easy for me to find them and use them.
The carrycot and pushchair unit unclip from the chassis smoothly and can be lifted from the chassis singlehandedly.
The pram can also fold with the carrycot or seat unit still attached to the chassis and the wheels can also be easily removed to save even more space.
It fits easily into the back of our car. That said, we have a 7 seater so we are blessed with lots of space and I was able to fit both the chassis and carrycot in with ease.
The carrycot does however fold completely flat as well, so you can fit it into a smaller space.
We tested it out in a friends VW T-Roc and had no trouble fitting it in!
We opted to not have a travel system however the Bugaboo Fox 3 is compatible with the Bugaboo Turtle Air by Nuna car seat, as well as car seats from other brands including Maxi-Cosi, Cybex, Joie and more. Additional adapters are required however but can be purchased from the website costing £41.95.
There are a whole host of accessories that you can buy from the Bugaboo website if you feel that you need more, such as changing bags and cup holders, however they are fairly costly and cheaper alternatives can be found… we purchased ours from John Lewis for example.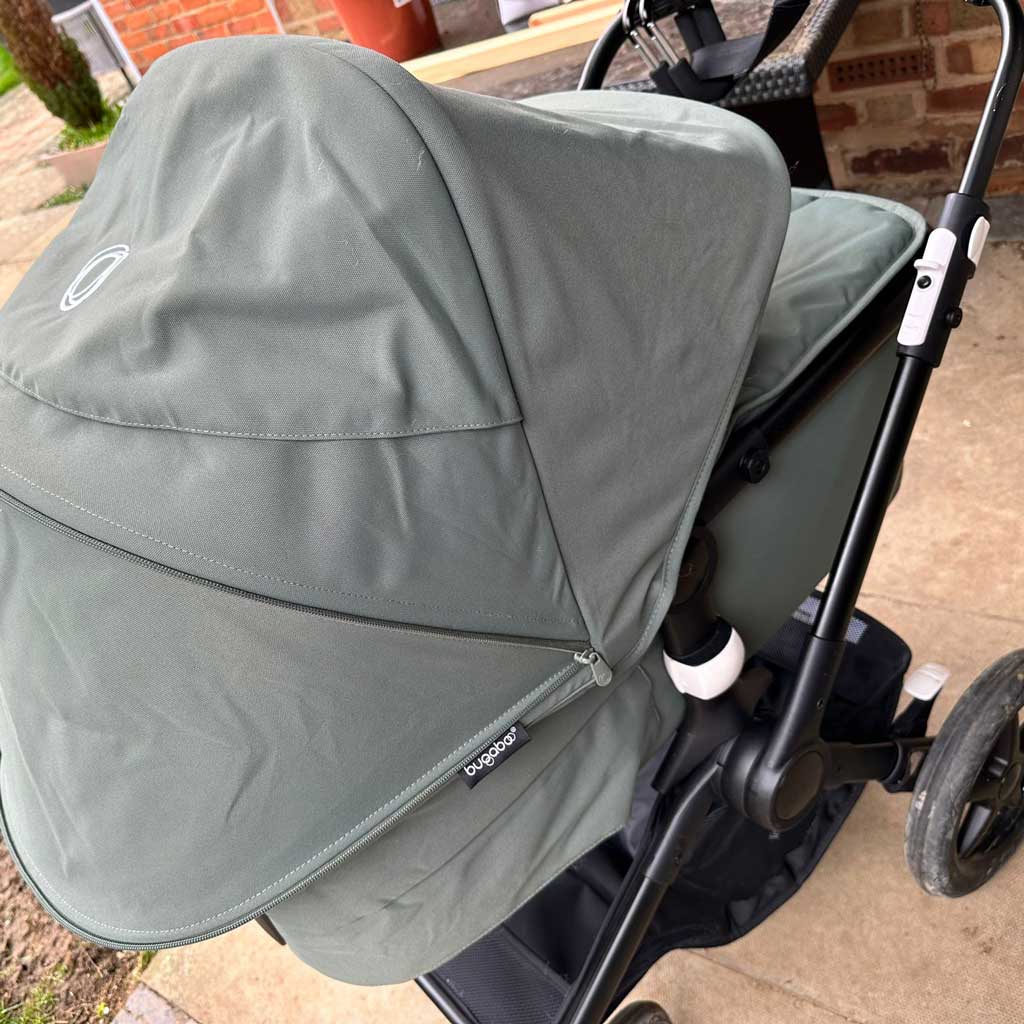 Is The Bugaboo Fox 3 Really Worth The Money?
I absolutely love our Bugaboo Fox 3.
It was the colour choices that initially drew us to the Bugaboo ranges. But — good looks aside — it's a dream to push and it's so easy to collapse and fold down too.
It's definitely an investment though. £1115* is a lot more than a lot of pushchairs on the market, although the Bugaboo's are built to last and I love the fact that we'll be able to use it with our next baby too.
I would wholeheartedly recommend the Bugaboo Fox 3 to any parents who have a little more to spend and are looking for amazing quality and ease of use.
And yes. Just for the record, I think the Bugaboo Fox 3 really is worth the money.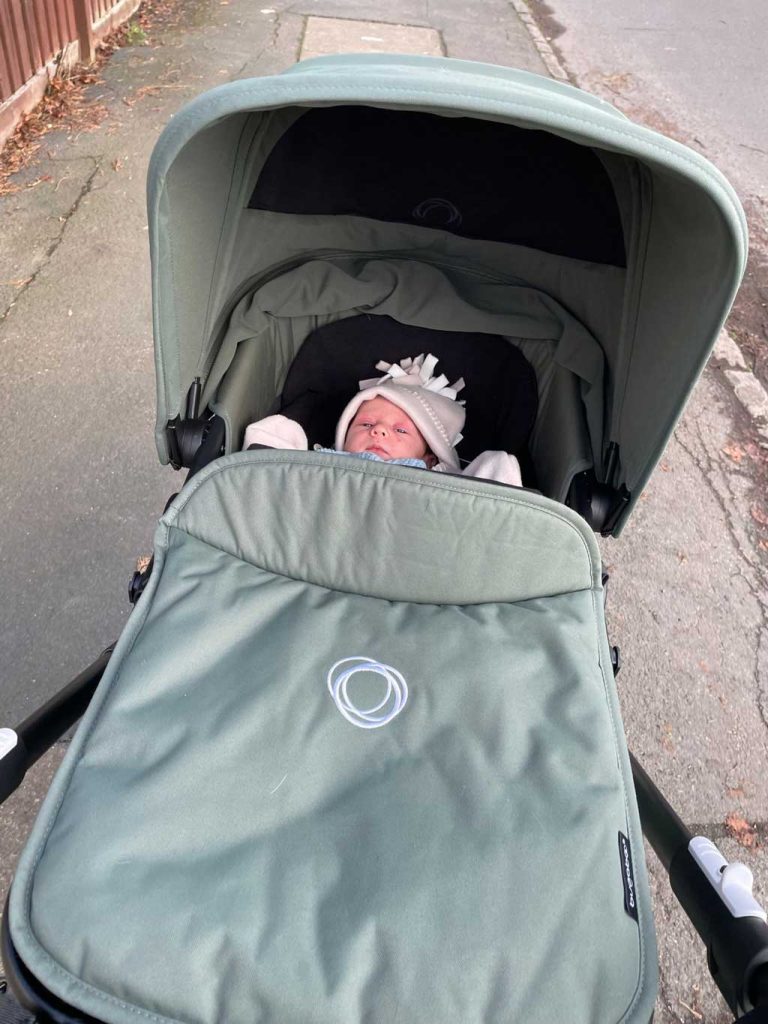 *The Bugaboo Fox 3 carrycot and seat pushchair is currently on offer on the Bugaboo site for a bargain price of £780.50.
Please note that whilst we received a Bugaboo Fox 3 for the purpose of this review, all opinions are unbiased and 100% honest