We sent several mummy bloggers a mix of Farm World and Wild Life animal figures to review. Why not see what they thought of the new and lovely Pony Agility Training playset from Schleich, the wonderful toy horse makers.
Here are our top mum reviews:
Katy Kicker – "The Schleich Pony Agility Training is from the Farm World collection, and is available from Smyths Toys, from April 2019. This set contains everything that little ones will need to let their imagination run wild. They can train their horses up, create new obstacles using the provided equipment and build a variety of fenced areas, including a paddock. Daisy already loves playing with farm-based toys and these ponies are going to make a fantastic addition to her collection."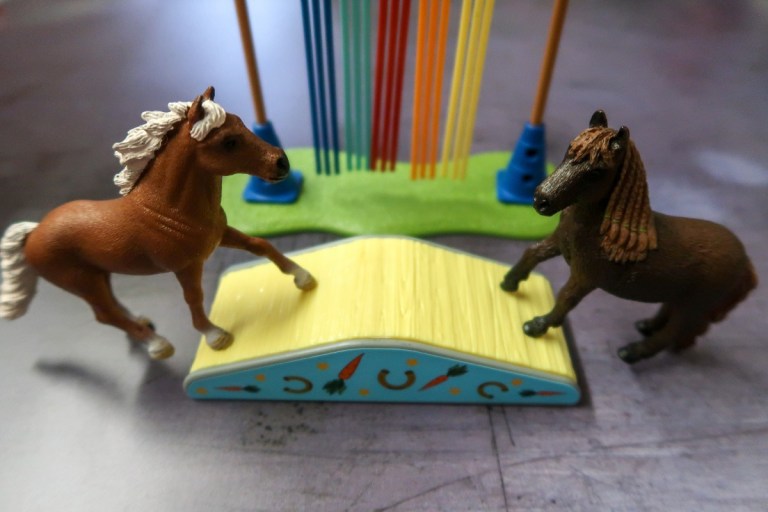 ET Speaks From Home – "Ms C still very much loves role play and loves her horses. This well-made pony agility training set is every child's dream. What we love about this set is that it is very well made and has strikingly colourful fly curtains. The brightly coloured accessories make this set so interesting and vibrant. Ms C loves that she is able to build different jumping obstacles for her ponies! There are so many combinations in using the cones, tree trunks, poles and others to make a fun obstacle!"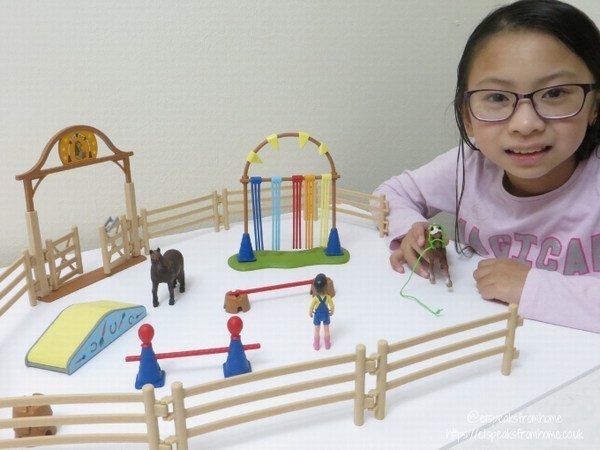 MotherGeek – "The Schleich Pony Agility Training set comes with everything you need to train and have fun with your ponies… Sam is 7 and has Autism. He took a real shine to this set, and repeatedly said "Horsey" as he moved the ponies around the paddock. The set can be used in several ways, and I loved how interactive it is."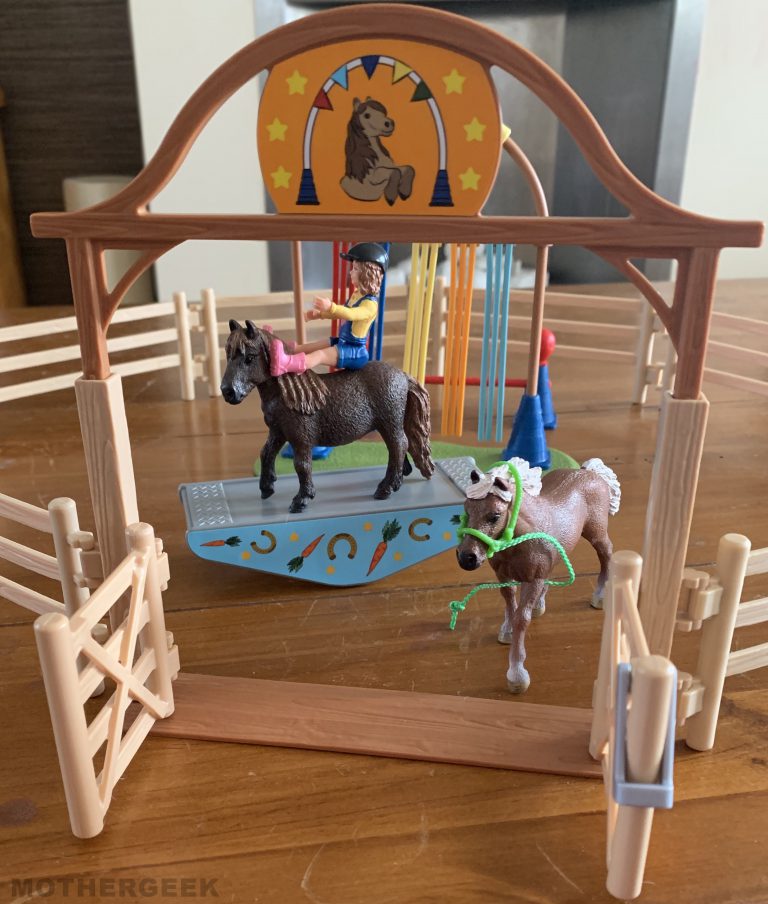 Hodge Podge Days – "With this Schleich Pony Agility Training Set, you can put your pony through its paces… The figures are well made with lots of detail… The set has a lot of parts, so it's got a lot of play value. It costs £24.99 and is a really good introduction to ponies for younger children. The Schleich Pony Agility Training Set would fit really well among the rest of the Farm World collection from Schleich, if you've got any already, or are starting up a collection. What I really like about Schleich is that the quality is so good; the figures are virtually heirloom pieces."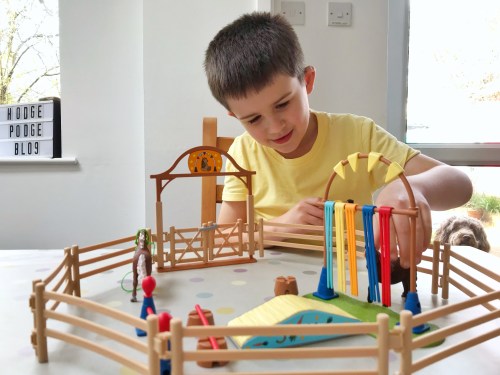 Don't forget to get in touch with your thoughts during our Twitter frenzy and enter both of our competitions for the chance to win some amazing prizes!