Does the VAX ONEPWR Blade 5 Dual Pet & Car Cordless Vacuum really work? If you're looking to replace your vacuum and you're looking for an honest review, you've come to the right place!
Is a Cordless Vacuum The Best Kind of Vacuum Type?
We all know that vacuums are a necessity in every modern home.
Gone are the days of sweeping your home with a broom and beating rugs outside!
In fact, technology has come so far that there is now a rather overwhelming amount of choice when it comes to purchasing a vacuum cleaner.
From upright to canister, handheld to robotic, all the way through to Cordless Stick; there's no shortage of vacuum types to choose from.
And that's without going into all the different makes and models!
Our VAX ONEPWR Blade 5 Dual Pet & Car Cordless Vacuum Review
In our household we've tried a bit of a mix between canister vacuums and upright models.
But having recently moved house, the upright models we've either bought or borrowed have struggled with the thick pile carpets.
And whilst my partner can at least push the borrowed canister vacuum along the carpet. Which is more than we can say for our upright model! I personally find it too tough to lug the machine up and down the stairs.
Given that we were looking for a lighter-weight option. One that was able to perform well on a variety of surfaces, we were pretty chuffed to be offered the opportunity to trial the VAX ONEPWR Blade 5 Dual Pet & Car cordless vacuum!*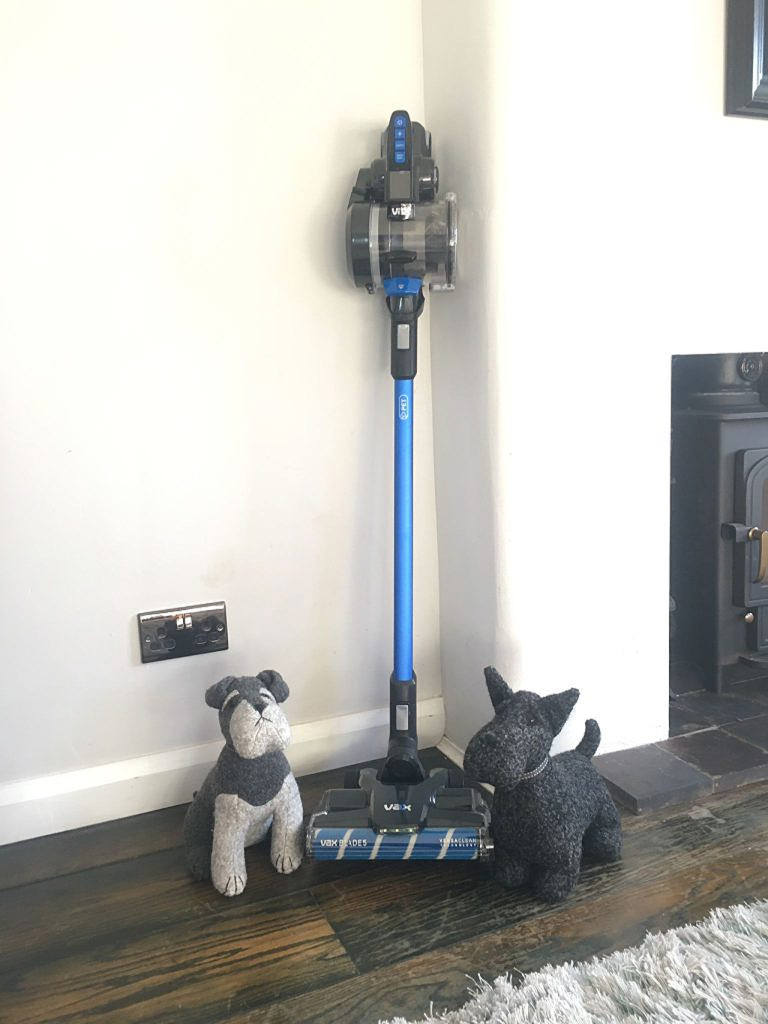 What We Really Thought of the VAX ONEPWR Blade 5 Dual Pet & Car Cordless Vacuum…
PROS
The Vax is lightweight, which is something that I really value. Particularly as someone who suffers from chronic back and joint pain.

It's convenient to use. You can just pick it up and go, without having to worry about cords.

This vacuum is versatile and works on all surfaces (including our thicker carpets!)

The machine offers powerful suction that is second to none, compared with other machines that we have previously tried.

What's particularly notable is that this suction is consistently strong, even when the dirt bin is at capacity and the battery is low.

VAX ONEPWR Blade 5 Dual Pet & Car Cordless Vacuum is user friendly, operated with a simplistic click-and-go functionality.

It's got great manoeuvrability, making it really easy to get under beds and sofas and around pieces of delicate furniture.

We love how time and energy efficient it is – the batteries are very quick to charge!

VAX has really thought of the practicality aspects of the design. We love that there are two batteries included, doubling the run time.

It's got a quick and easy emptying system that allows for clean waste disposal. I used to hate shaking the dirt bin on our other vacuum. It used all end up in the air and on clothes!)

The vacuum packs away neatly, requiring very little space or can be wall-hung out of the way.

It's got an aesthetically pleasing design – we liked the colour and its sleek shape.

The Vax is competitively priced. Especially given that the machine comes with all the tools and a second battery. All of which are often sold as add-ons by other brands.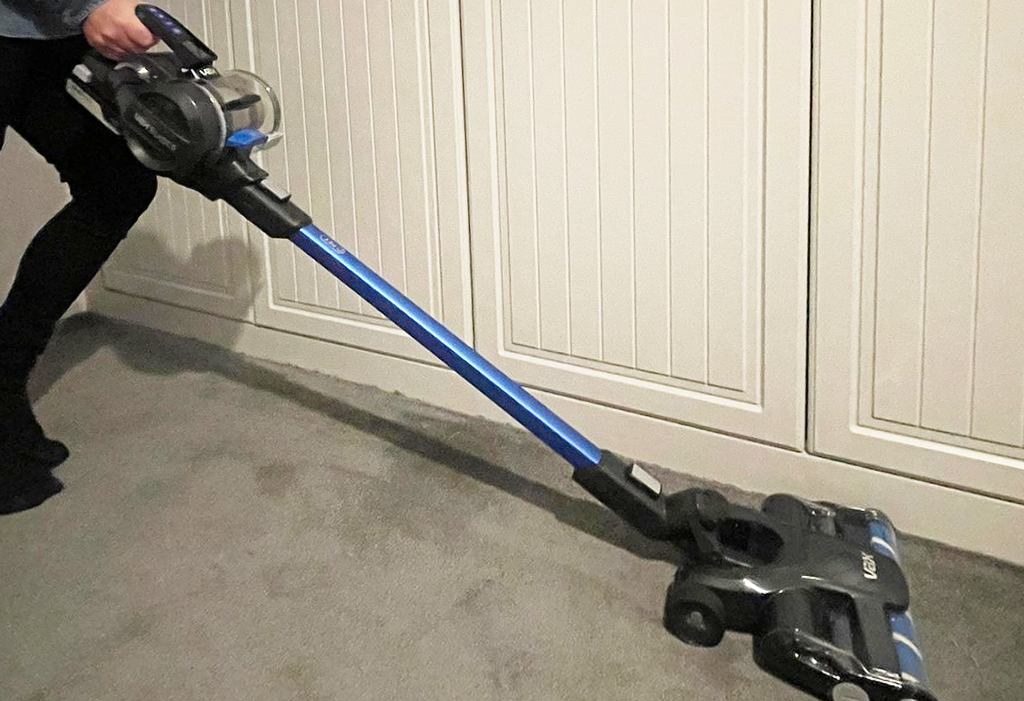 CONS
The boost function had a notable effect on the battery life, reducing it significantly.

Although, the suction of the vacuum is great on basic setting, so there is very limited need for the boost.

Of all the surfaces we used it on, it struggled most with our thick pile rug. The loose strings got caught in the rollers, causing the error message to appear on screen.

This resulted in the machine cutting out to prevent any damage.

This was easy to detangle, but it did take around 5 minutes to do this. The machine ran perfectly once the rollers were detangled.
So Does The VAX ONEPWR Blade 5 Dual Pet & Car Cordless Vacuum Really Work?
Yes. It does!
Overall, we really rated the VAX ONEPWR Blade 5 Dual Pet & Car cordless vacuum. We'd certainly recommend it to our friends, family and UKMUMS.TV readers!
Rating: 8.5/10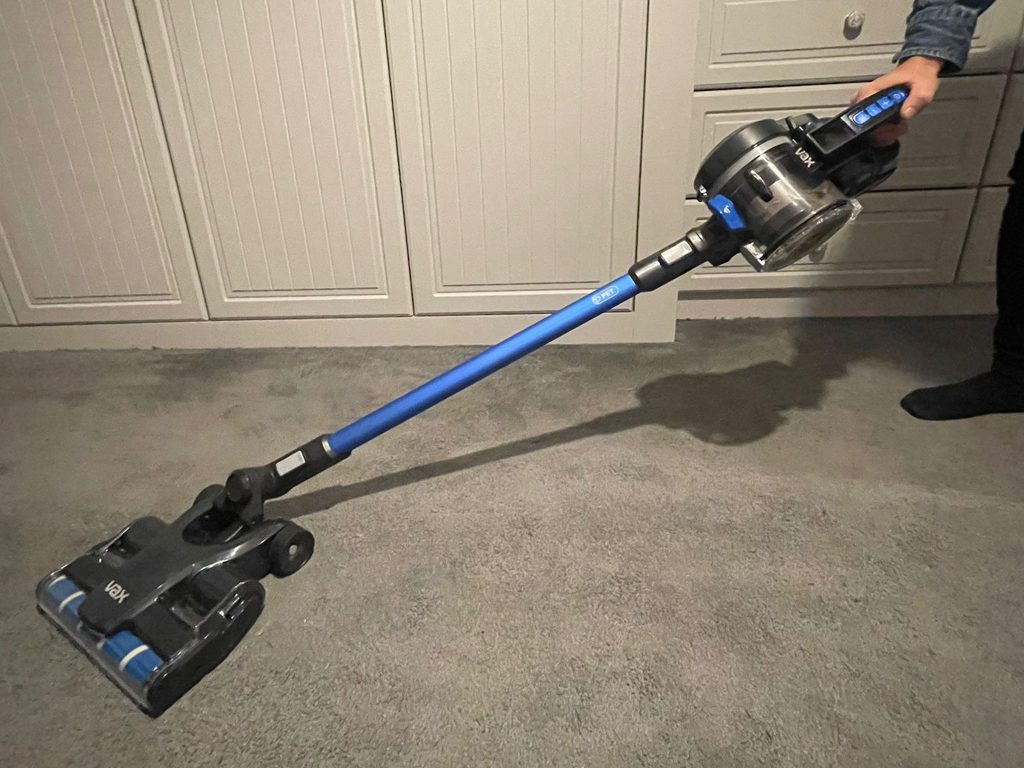 What the manufacturer says about the model
The VAX ONEPWR Blade 5 Dual Pet & Car cordless vacuum is latest addition to the VAX ONEPWR floorcare range.
It combines a multitude of features and advanced technology.
It comes with two removable removeable, rechargeable ONEPWR 4.0Ah batteries, allowing up to 90 minutes runtime (45 minutes per battery).
Also has an anti-odour filter, with a layer of carbon to help keep pet odours at bay, whilst cleaning. And the antimicrobial protection protects the brush bar bristles from bacteria and fungi by preventing their growth.
It features VAX's new CleanControl digital display. Which tells you everything you need to know, meaning you are always in control of your clean.
The Vax's indicators show your runtime in real-time. Also which cleaning mode is in use, plus maintenance reminders. These let you know when the ideal time is to clean or replace the filter.
It also features VersaClean Technology. This has been engineered with two brush bars for optimum pick-up on carpets and hard floors. It agitates and lifts both large debris and hidden dust and dirt. The brush bar and roller are straightforward to remove. Which keeps them clean and working efficiently, plus you don't need any tools to do so.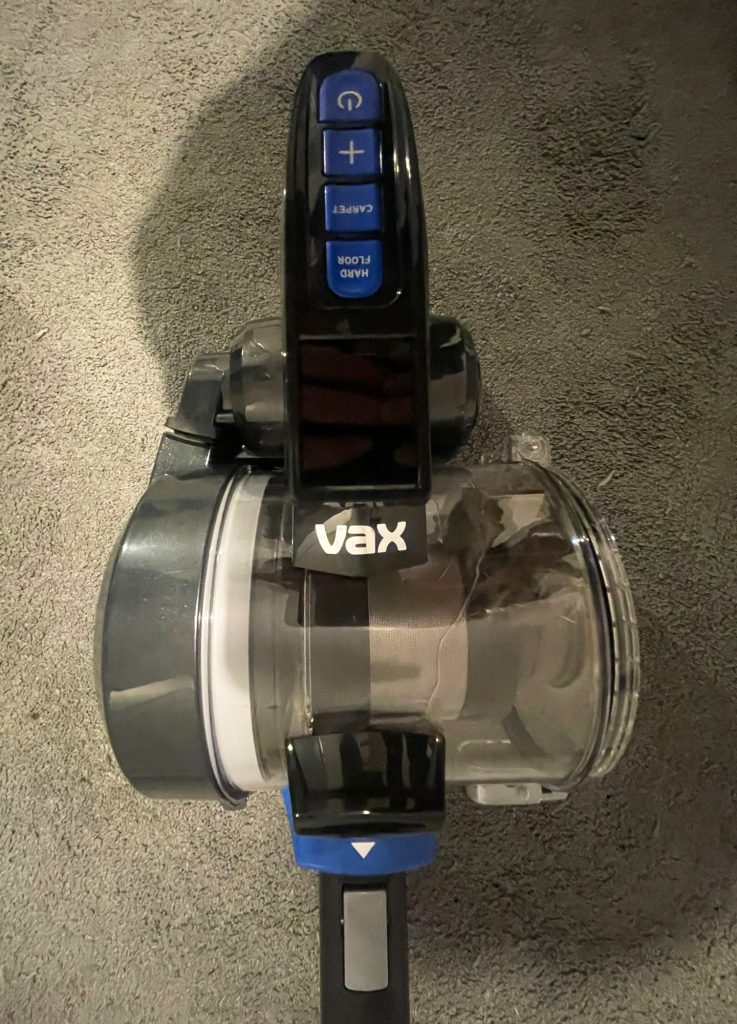 Other Key Features of the VAX ONEPWR Blade 5 Dual Pet & Car include:
Versatile tools that come included let users tackle hard to reach spaces all around your home and car.
The flexible powered hose is compatible with all the included tools. These allow you to easily clean awkward and hard to reach spaces around the home and even in the car.
A compact mini motorised pet tool is also included, which agitates and lifts stubborn dirt and pet hair. This is designed for high performance cleaning.
Cleaning gadgets and screens is easy with the tech tool, and the 2-in-1 tool combines a crevice and dusting brush to help clean everything from narrow areas like skirting boards up to the corners of the ceilings. There's even a QuickClean tool; simply remove the pole and the angled nozzle is ready to use when you need it.
Other key features of the VAX ONEPWR Blade 5 Dual Pet & Car include:
DustVault: VAX's three stage filtration technology ensures that up to 99.8% of particles3 like fine dust and pet dander down to 0.3 microns in size are captured in the dirt bin.
Easy Access Controls: Switch between carpet and hard floor modes at the touch of a button with conveniently located controls. For tougher cleaning tasks and when extra power is required, select Boost Mode.
Easy Steer Technology: Makes this lightweight cordless vacuum easy to handle and manoeuvre. The 2-in-1 design means the simple click of a button converts the vacuum from upright handstick to handheld, allowing you to clean floors, above the floor surfaces and furnishings with ease.
No loss of suction: The VAX ONEPWR Blade 5 Dual Pet & Car maintains constant high pick-up performance, even when the dirt bin is full.
Fast Charging: the ONEPWR charging dock has you ready to vacuum again in as little as three hours, or less if you just need a quick clean.
Removable Bin: when the dust bin is full simply detach and empty at the touch of a button.
Wall mount: for easy storage when not in use.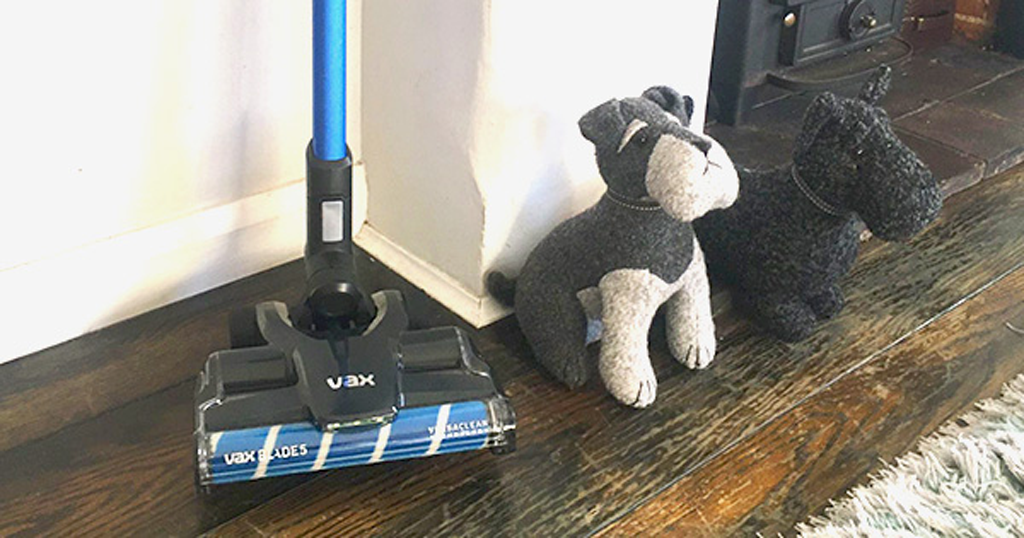 Where To Buy the VAX ONEPWR Blade 5 Dual Pet & Car Cordless Vacuum
The VAX ONEPWR Blade 5 Pet (RRP £449.99) is available to buy direct from www.vax.co.uk
Also available is the VAX ONEPWR Blade 5 Pet with up to 45 minutes runtime and a single 4.0Ah removable battery. This model does not include the flexible powered hose or the tech tool but has a lower RRP of £379.99.
All VAX ONEPWR Blade cordless vacuums are supplied with a free toolkit worth £50 only when bought direct from www.vax.co.uk
Should you prefer to buy elsewhere, you'll find that the VAX ONEPWR Blade 5 Pet is widely available from all good suppliers of electrical goods, including Argos, Currys and Very.
Offers that you can currently take advantage of…
If you're currently in the market for a lightweight, powerful cordless vacuum and love the sound of the VAX ONEPWR Blade 5 Pet, you're in luck.
With Black Friday offers currently on, you'll find the single battery version of the Blade 5 Pet, which has 45 minutes run-time but no car accessories, is currently on promotion at £100 less whilst stocks last, for only £279.99 (RRP £379.99). Offer is available only when bought direct from www.vax.co.uk and that does include free delivery and a free toolkit worth over £50!
*Please note that whilst this VAX ONEPWR Blade 5 Pet was provided free in exchange for our honest review of the product, all options are our own!