What a fabulous job influencer families have, right? They get to play with and enjoy so many amazing toys and games throughout the year!
And, with so many great toys to choose from, the opinions of other like-minded families are important, which is why more and more brands are working with influencers, as their followers really do trust their views. After all, kids aren't going to pretend to be having fun if they really don't love the toy, so they make for a pretty reliable source when it comes to product reviews!
Character Options regularly works with influencers to find out what families really think. So, as part of the Dream Seekers takeover, we look back at some of their content. Here are some of our favourite videos and pictures…
Patience's Magical Toy Emporium
Dressed as Bella the Dream Seekers Doll, Patience from Patience's Magical Toy Emporium heads to Smyths Toys Superstores to discover the full range of dolls:
Dressed as Hope the Dream Seekers Doll, Maya from Maya Moonicorn shows off the range:
A picture says a thousand words!
Here are some of our favourite influencer snaps! The kids look like they're having heaps of fun with their new Dream Seeker Dolls …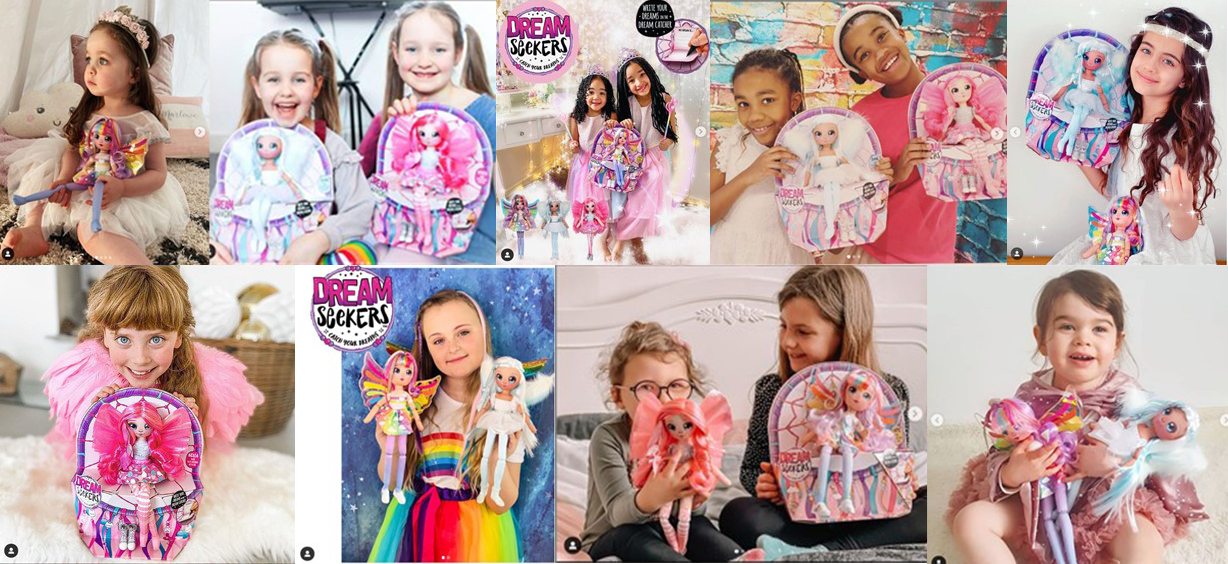 If you're yet to read about the Dream Seekers Dolls from Character Options, head to our Product Rundown page. Or, if you'd like to shop the Dream Seekers collection, head to Smyths Toys Superstores, Very, or Character Toys.