Influencer families have a great job, right? They get sent so many cool toys to test out and play with!
And when there's so many great toys to choose from, the opinions of other like-minded families are important! That's why more and more brands are working with influencers, as their followers really do trust their views. And, let's face it, kids aren't going to pretend to be having fun if they really don't love the toy! They make for a super reliable source when it comes to product reviews!
Smoby regularly works with influencers to find out what families really think! So, as part of the Smoby takeover, we look back at some of their content. Here are some of our favourite videos and pictures…
SPLAT KIDS TV
Smoby's 2-in-1 Reversible Scooter & Chef Corner Kitchen
Splat Kids TV love to make YouTube videos but more importantly LOVE to have fun! We sent Sharon, mummy Splat, and her family a fab 2-in-1 Reversible Scooter and a cool Chef Corner Kitchen to review!
Watch as Henry and Jaxon take an adventure on their ride on and cook up a storm in the kitchen!
What mummy Splat thought:
We asked mum Sharon what she thought to the Smoby items. She said: "I'm over the moon with the Smoby Chef Corner Kitchen, it keeps the kids occupied for hours and not only is it fun, it's also educational. The Switch 2-in-1 ride on scooter is a fantastic product, it doesn't need any tools to change between a ride-on and a scooter so it can be done on-the-go very easily and quickly!"
Smoby's Work Bench & Medical Trolley
The boys at Splat Kids TV are some of Smoby's biggest fans, so we couldn't resist a second video from this cute duo. Watch as Jaxon tries out Smoby's awesome Work Bench! And don't miss the boys' adorable pretend play doctor's surgery check-up using Smoby's Medical Trolley.
A picture says a thousand words!
Here are some of our favourite influencer snaps! The kids look like they're having heaps of fun with their new Smoby toys…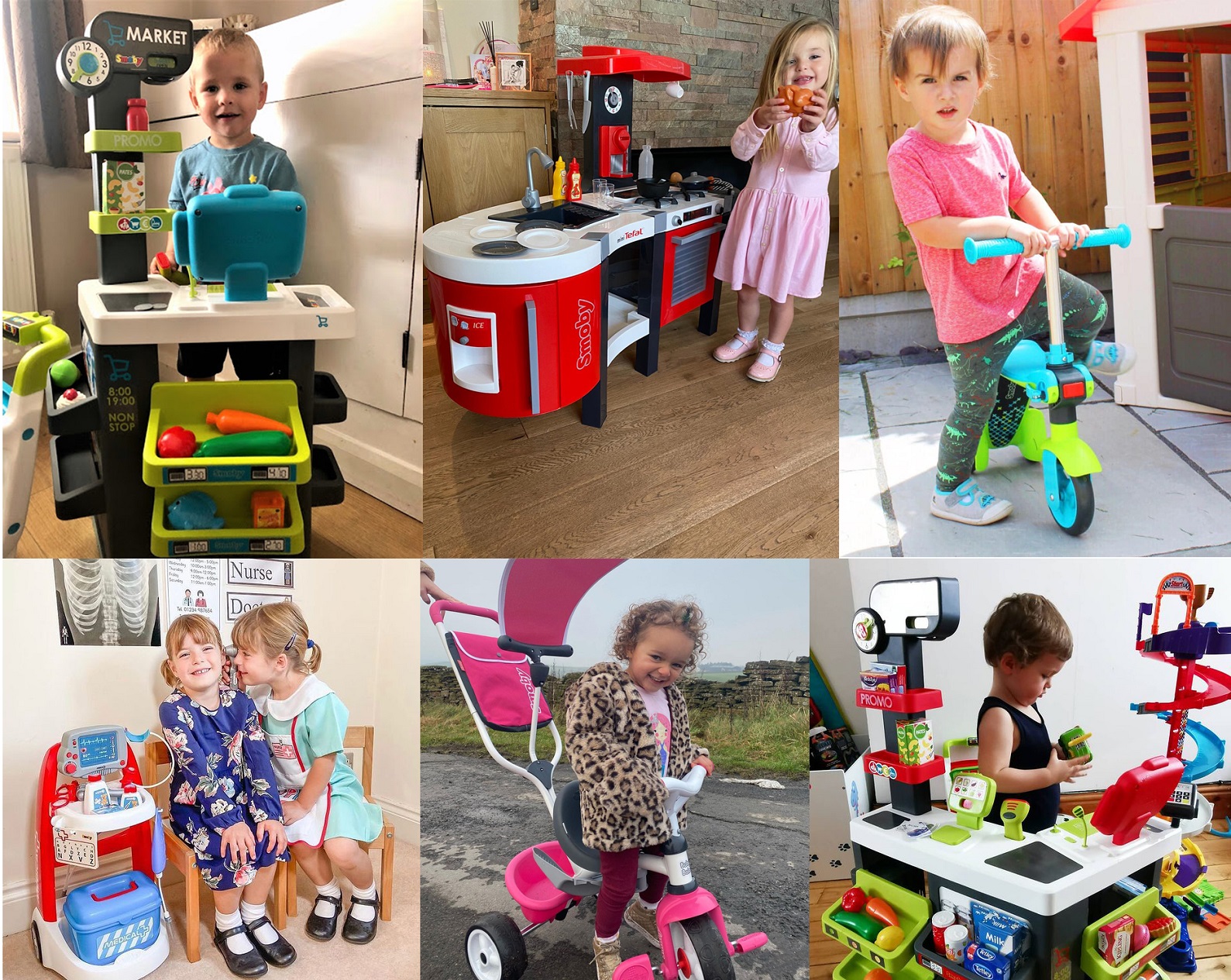 Do you love the look of the Smoby toy collection? If so, you can shop the range at Amazon, Very, and Argos. Alternatively, why not try your luck at winning a Smoby Garden Playhouse in our on-site competition here.