The much-loved first construction brand Stickle Bricks has been a popular choice with families for over 50 years! Providing endless imaginative fun and promoting early development of key skills toddlers can't seem to get enough of the sticking, stacking, construction fun.
But don't just take our word for it. As part of the Stickle Bricks takeover, we've compiled a series of real reviews for Stickle Bricks, from some of the UK's top parenting bloggers. The kids look like they had a great time playing with these toys. And here are their thoughts on the range…
My Tunbridge Wells
"What did we like about [the Stickle Bricks collection]? I enjoyed re-discovering a toy which I remember so well from my childhood. I like the simplicity of it and the nostalgia that it brings when I see my son playing it. The bricks are really colourful, sturdy and the perfect size for a 2- to 3-year-old to grip onto."
Read the full review here.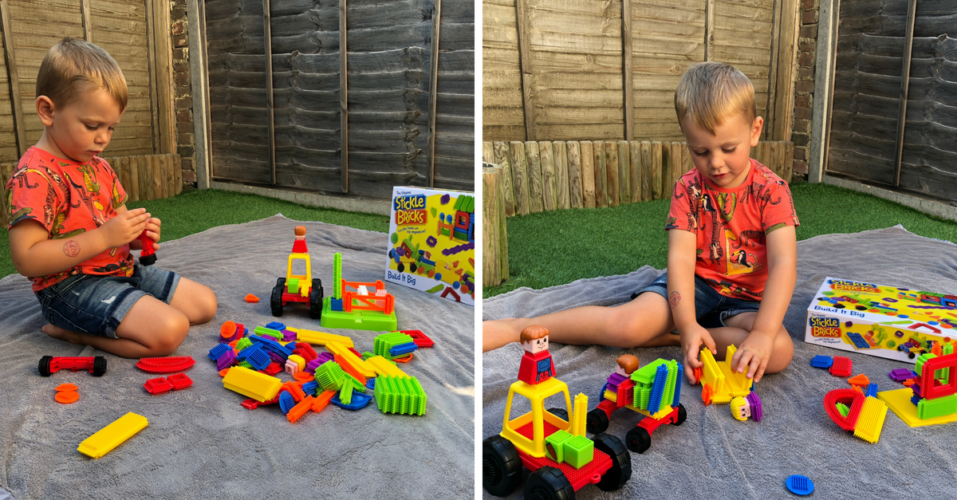 Whinge Whinge Wine
"The Little Builder kit would make a brilliant parent-friendly birthday gift for a child between 1 and 3; no noise, no small pieces to clear up and won't take up too much room, especially compared to some of the large toddler-friendly building blocks!"
Read the full review here.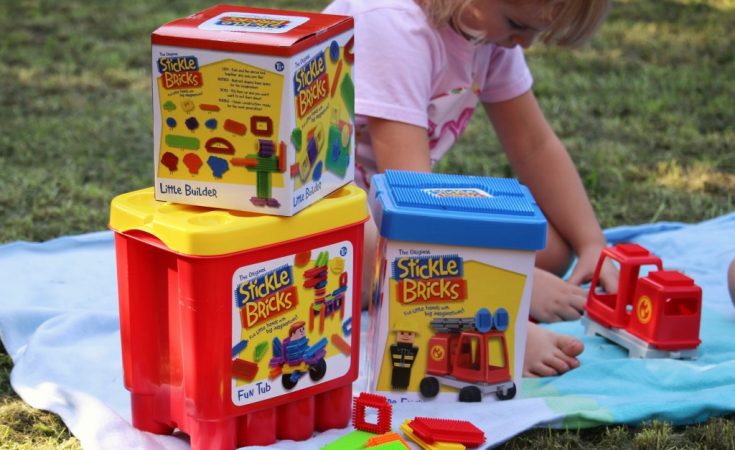 Live, Laugh, Go
"The bricks are so tactile, you just want to pick them up and rub them between your fingers. I can vividly remember one of the key rules about Stickle Bricks from when I was younger – they might look like a brush but do not use them in your hair! I don't have any tips on getting Stickle Bricks out of hair; I think everyone must have obeyed the rule!"
Read the full review here.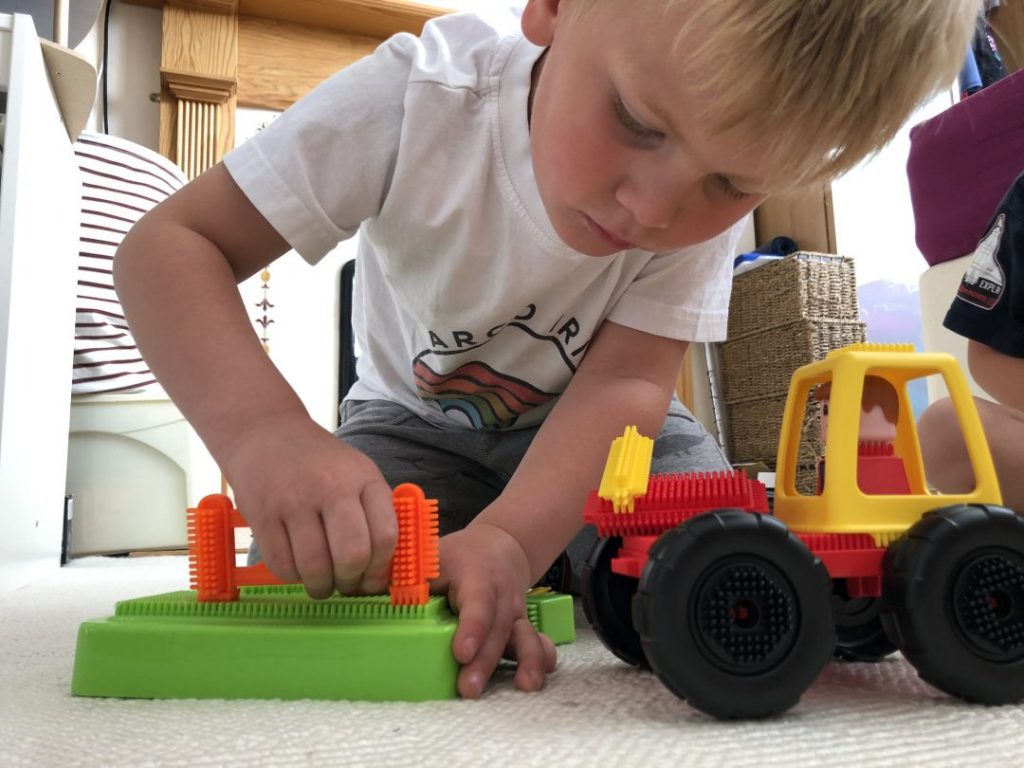 Real Mum Review
"It's been really lovely to watch Neve interact with Stickle Bricks, particularly watching her rummage around in the big red tub to pull out another piece to add to her creations. With large chunky and tactile pieces that are perfect for smaller hands, even Neve who has only just turned two was able to independently piece them together and create her own designs."
Read the full review here.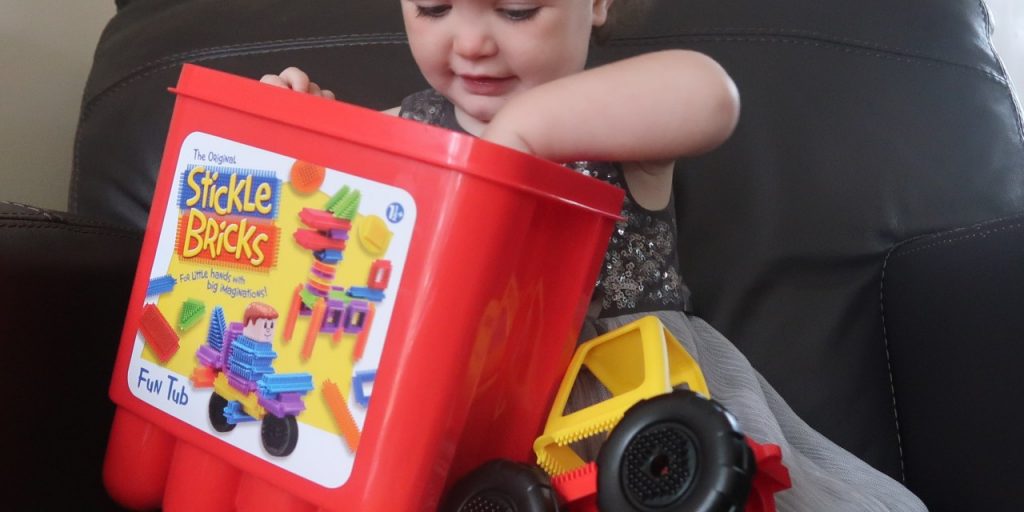 You can shop the Stickle Bricks range at The Entertainer, Amazon and Very plus your local independent toy shop.