In true scientific fashion, we wanted to put the Clementoni science kits to the test – and here are the results! First under the microscope of our expert mum reviewers is the Robomaker (£69.99, available from Smyths), containing everything needed to bring five incredible robots of increasing complexity to life, that can be programmed manually or via the app. And while they were there they got super busy and reviewed the Mechanic Labs Formula One Kit too!
Here's what our mums said…
ET Speaks from Home – "Clementoni RoboMaker Pro is a robot making kit that introduces you to robotics and coding. It consists of four different types of play sections…
"I am so pleased that this robot got him so excited and through this, he learned to improve his programming and developer skills and experiment! This Clementoni RoboMaker Pro is available to buy from Smyths and is a great kit for older children to develop their STEM skills and many more. The play is limitless!"
Mummy in a Tutu – "The Robomaker is an educational robotics laboratory that gives kids a chance to experiment with coding and is approved by the Science Museum. When using the Robomaker, there are two stages – the building, and then playing and coding with your finished robot…
"The building stages can be really complex with over 200 stages so when they say for ages 10+ on the box they do mean it. Rowan at age 12 could have managed it by himself but it would have taken a lot longer and in all honesty it was enjoyable to learn something myself."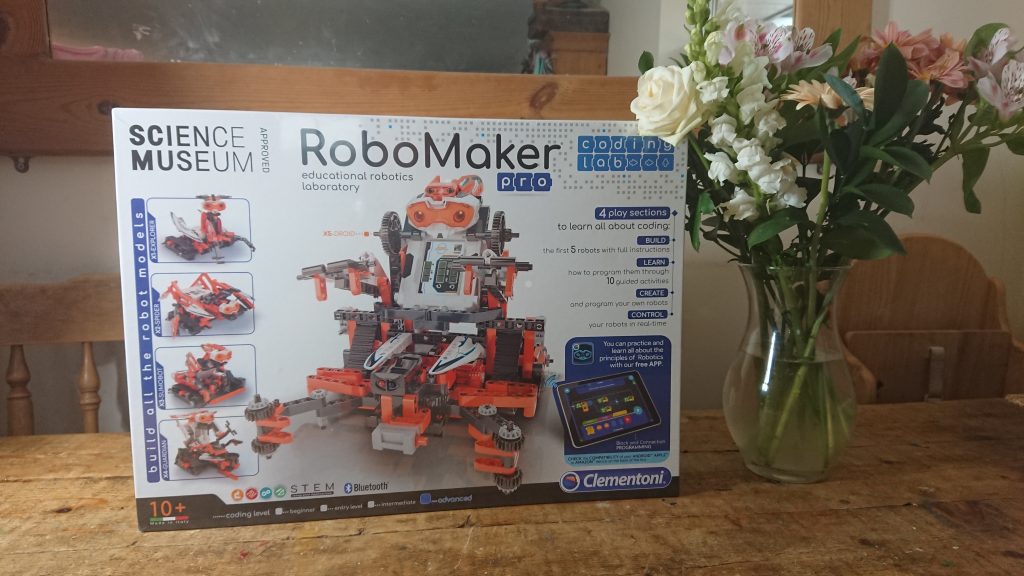 In the Playroom – "Once children start getting older and hitting the tween years, it can be harder to find the right toys and games to keep them engaged. We were sent the Robomaker set from Clementoni which is recommended for age 10+ and it is a brilliant project to keep older kids busy and entertained, and even learning at the same time!
"It looks really cool, and the sound effects and movement are pretty impressive. Once built, the robot is sturdy and you don't need to worry about bits coming off when it moves – it's very stable."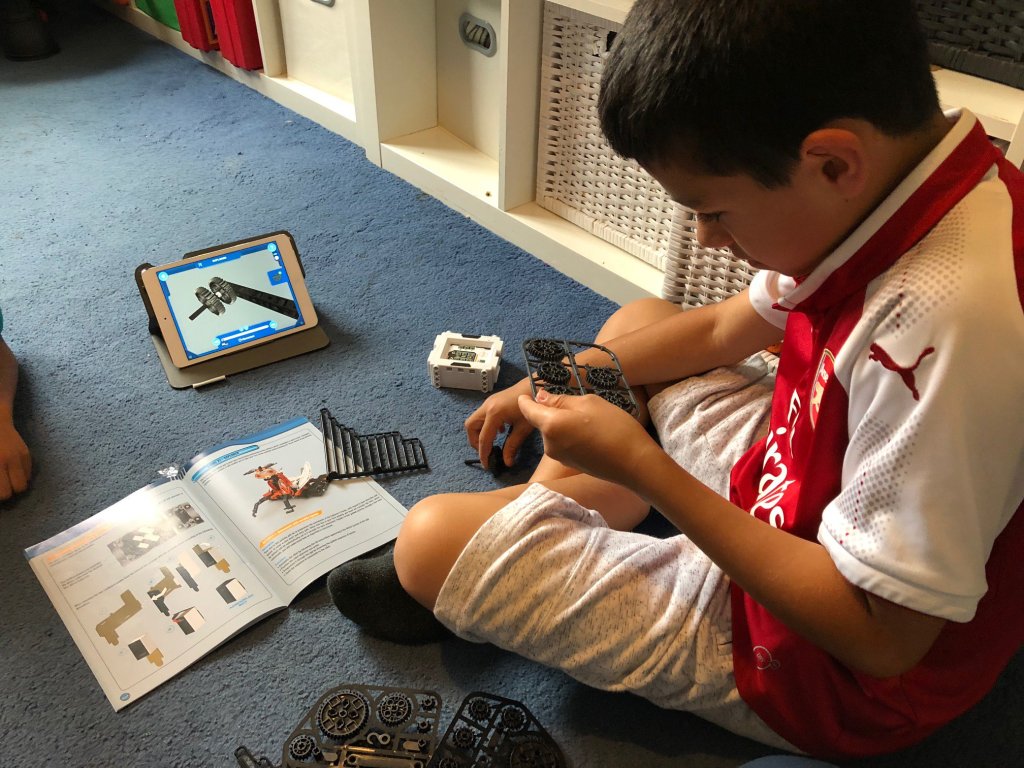 We'll have more reviews later in the week but don't forget to enter our competition while you're here and follow us on social media for a chance to win a family ticket to the Science Museum! Plus more Science Week takeover fun from Clementoni!