Simba Toys UK joins us this week to showcase its fabulous collection of AquaPlay toys!
First introduced almost 50 years ago, Simba Toys UK's brilliant AquaPlay brand may have been found among your favourite childhood toy collections… and you may already have a set at home to keep your little ones entertained. But if you don't, here's why you should!
Some of the UK's top family bloggers share their glowing reviews for the AquaPlay collection. What's clear to us is that our mums and their children LOVE these toys. But don't just take our word for it, check out what they thought of their new AquaPlay toys below…
The Mummy Bubble
The Mummy Bubble blogger Vicky received an AquaPlay SuperSet for her little ones to enjoy. Here's what she and kids thought:
"The AquaPlay Super Set is the perfect water toy with lots of features to keep your child busy… It's brilliant as an independent play toy, because everything about it is very intuitive and both of my kids knew what to do with everything right away."
Read the full review here.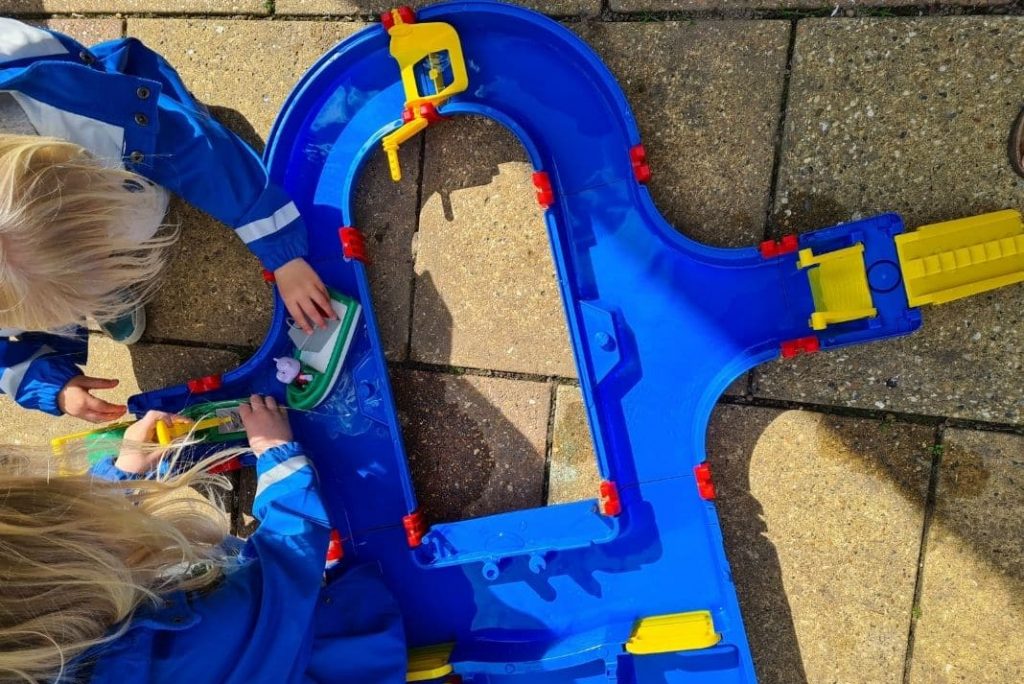 My Family Fever
Family lifestyle blogger Kate, from My Family Fever was so excited to receive the AquaPlay LockBox for her family to enjoy:
"When we were offered the chance to take a look at the new Aquaplay Lockbox, I didn't have to think twice – I just knew it would be an absolute hit with them. This cleverly designed toy comes in a portable lockbox, which opens out to create a water canal system."
Read the full review here.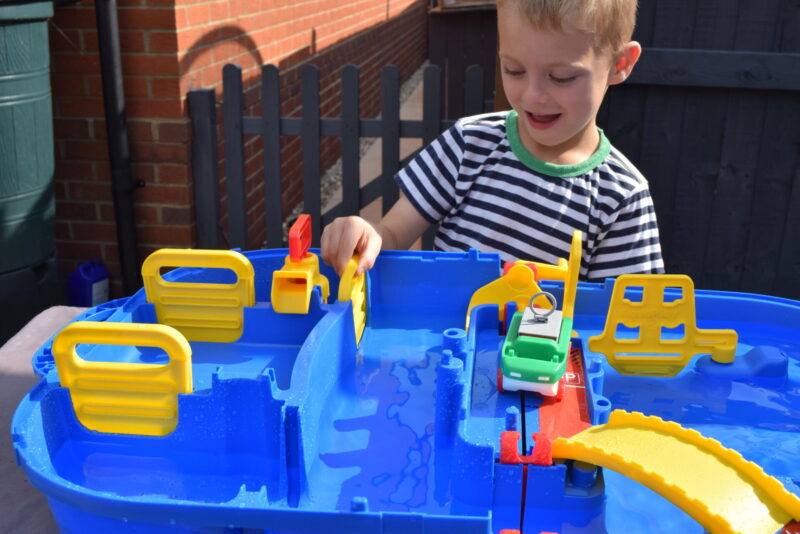 Mummy of 3 Diaries
Mummy blogger Christine from Mummy of 3 Diaries received the AquaPlay SuperSet set. Here's what they thought:
"This fun Aquaplay SuperSet is packed with features designed to encourage play and learning. Kids will love moving the boat through the canals and letting the water lift the boat in the lock. They can use the crane to load the containers from the boat to the truck and back again too. It's really bright and colourful and so easy to set up."
Read the full review here.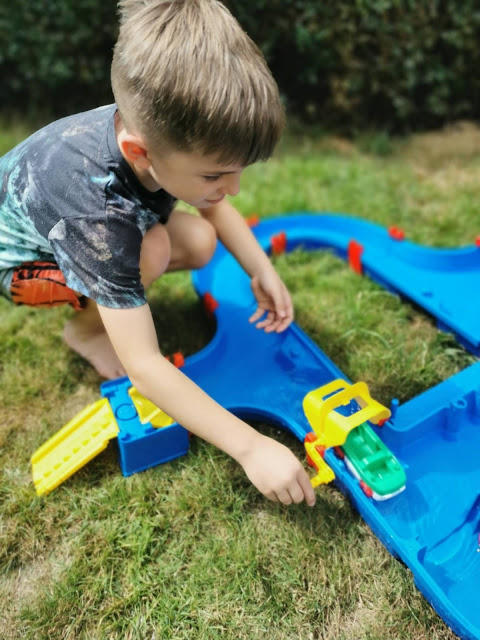 Keep up with the Jones Family
Mummy blogger Sara-Jayne from Keep up with the Jones Family received the AquaPlay LockBox set. Here's what they thought:
"At Grandad's BBQ, it kept everyone entertained in the sweltering [and I can say that as we're not used to this heat at all] afternoon whilst the plancha was grilling our dinner. Pumping and moving the water around the different parts was much more fun for people [including grown ups] than I could have imagined and the water was kept mostly inside the LockBox which was a refreshing change."
Read the full review here.
What Katy Said
Katy, the blogger behind What Katy Said family lifestyle blog, got to put the AquaPlay LockBox to the test. Here's what she and her family thought:
"I've always wanted a water tray for the kids but we just don't have the space in our garden as so many are fixed structures. So when I saw the new AquaPlay Lock Box from Simba Toys UK I jumped at the chance to give it a try."
Read the full review here.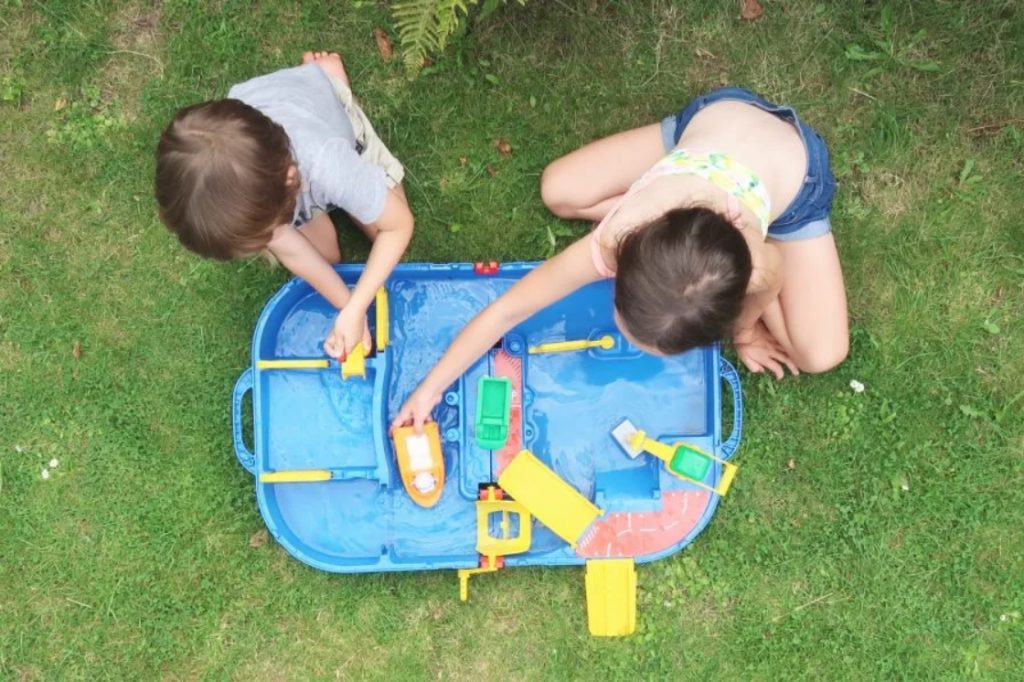 Main image credit: My Family Fever
For more AquaPlay fun, head back to the main hub page.