Home to some of the best-loved creative play brands, including Stickle Bricks, Mr. Frosty, Plasticine and Spirograph, Flair joins us this week to showcase its fabulous collection of heritage toys!
First introduced so many years ago, Flair's brilliant heritage brands could probably have been found in your own childhood toy collection … and they're probably in your house right now. But if they're not, the UK's top family bloggers would probably argue that they should be!
Here are some of our favourite reviews for Plasticine, Stickle Bricks, Spirograph and Mr. Frosty. What's clear to us is that our mums and their children LOVE these classic brands. But don't just take our word for it, check out what they thought of Flair's heritage toys below…
Rock and Roll Pussycat
Cat, the family and lifestyle blogger from Rock and Roll Pussycat blog shared her thoughts on the Plasticine and Stickle Bricks toys that she and her family received:
Stickle Bricks: "The Stickle Bricks have been a huge hit since they arrived, they've been played with by our 7 year old, just as much as our almost two year old. They allow their imaginations to run wild, letting them construct shapes, vehicles and even people easily."
Plasticine: "Big E has enjoyed creating weird and wonderful Plasticine creatures and rolling out the dough and cutting out shapes and practising his letters in it. Plasticine is suitable for children aged 5 years and over and a great way to keep children occupied which too much mess."
Read the full review here.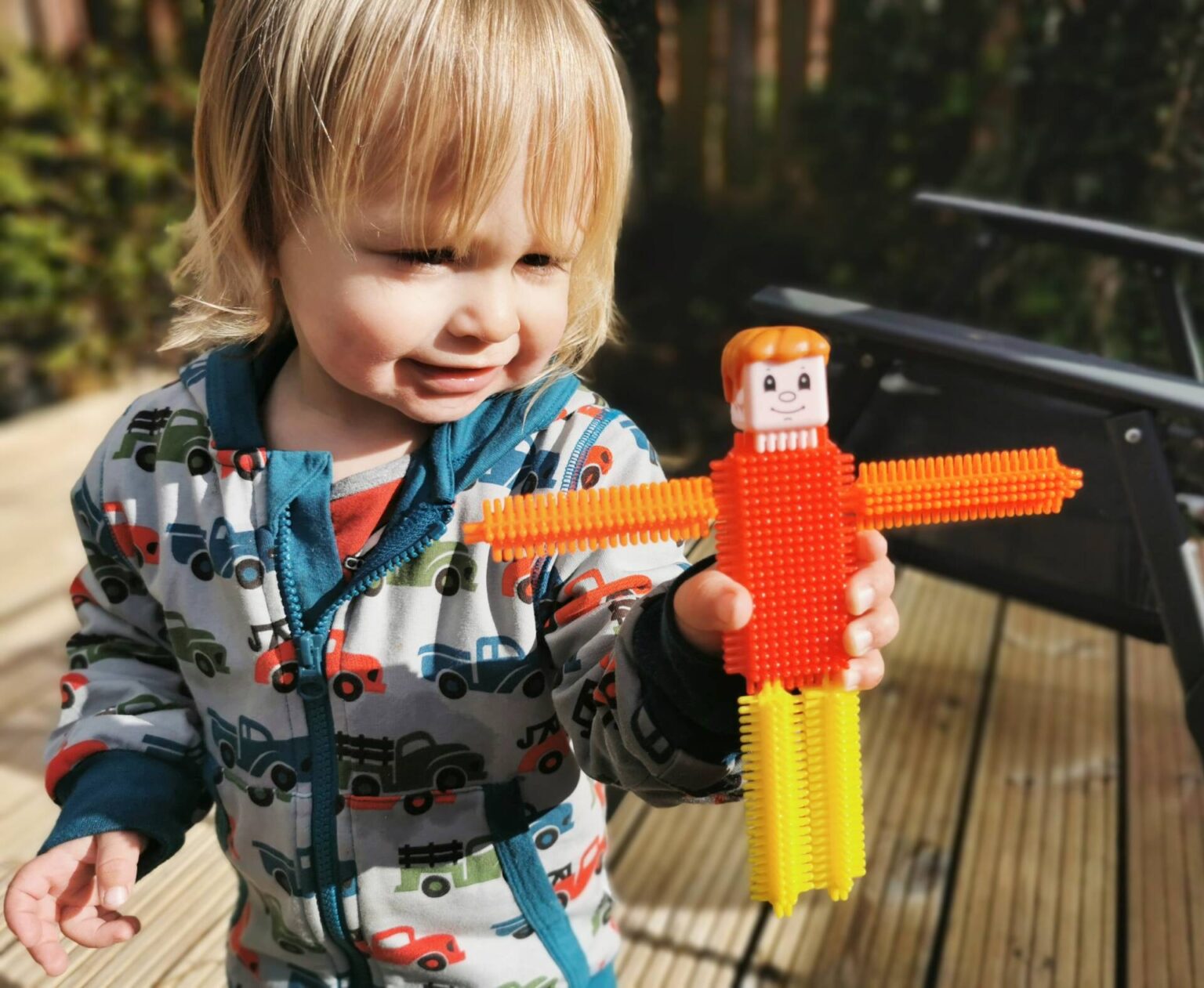 Family On the Go
Family On The Go blogger Gemma and children were so excited to receive a bundle of Plasticine and Stickle Bricks goodies:
Stickle Bricks: "I am pleased to say that both the Stickle Bricks and Plasticine sets lived up to my memories and that my children have become instant fans of these classic toys.
It has been lovely to see the kids using their imaginations to come up with new and wonderful creations and even better when they have been working together without arguing (well mostly). Both the Plasticine and Stickle Bricks have become go-to toys.
It is also great to see that time has not affected the quality and reliability of either of these brands, both are designed to last and I am sure they will remain firm favourites for years to come. Read the full review here.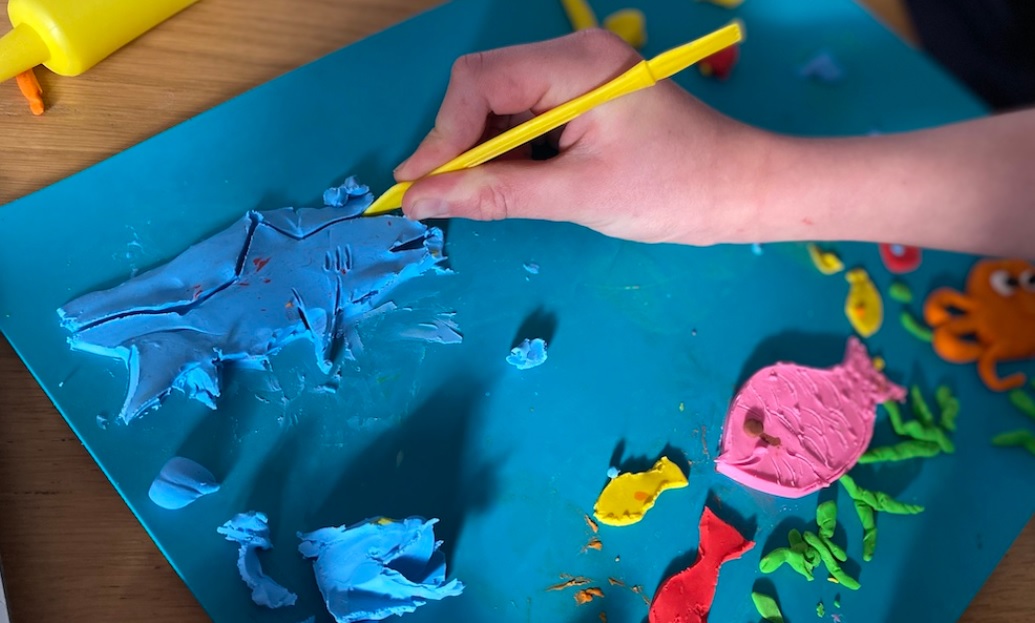 Pretty Big Butterflies
Mummy blogger Holly from Pretty Big Butterflies received the Original Spirograph Scratch & Shimmer set for her and her boys to enjoy. Here's what they thought:
"I remember playing with my Spirograph set when I was little as if it was yesterday. When (the Original Spirograph Scratch & Shimmer Set) arrived I had to show my parents, because even they remember how I used to love playing with my Spirograph set! They were just magical like I was creating fireworks on paper. This one a little more special compared to the one I had 20 years ago!"
Read the full review here.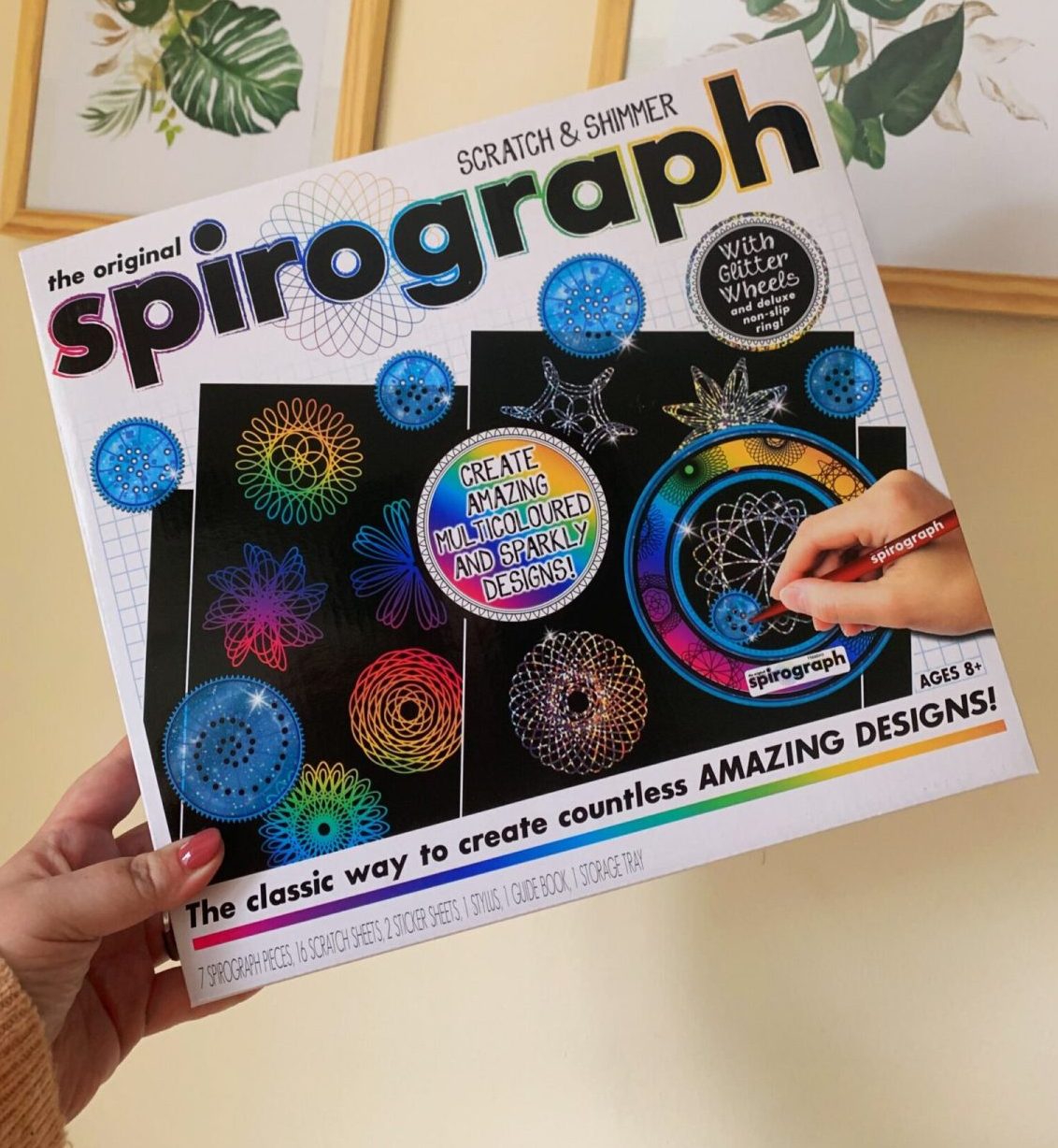 The Lancashire Lass
Karen, the blogger behind The Lancashire Lass family lifestyle blog, got to put the Mr. Frosty Crunchy Ice Maker to the test. Here's what she and her family thought:
"When I was a little girl, I had a Mr Frosty. My sister and I really, truly loved it… Now, the snowman and his trusty penguin sidekick are back and better than ever. This month I was able to talk to the boys about some of my favourite childhood toys and then to show them the 'modern day' Mr. Frosty – and they loved it as much as I loved mine!"
Read the full review here.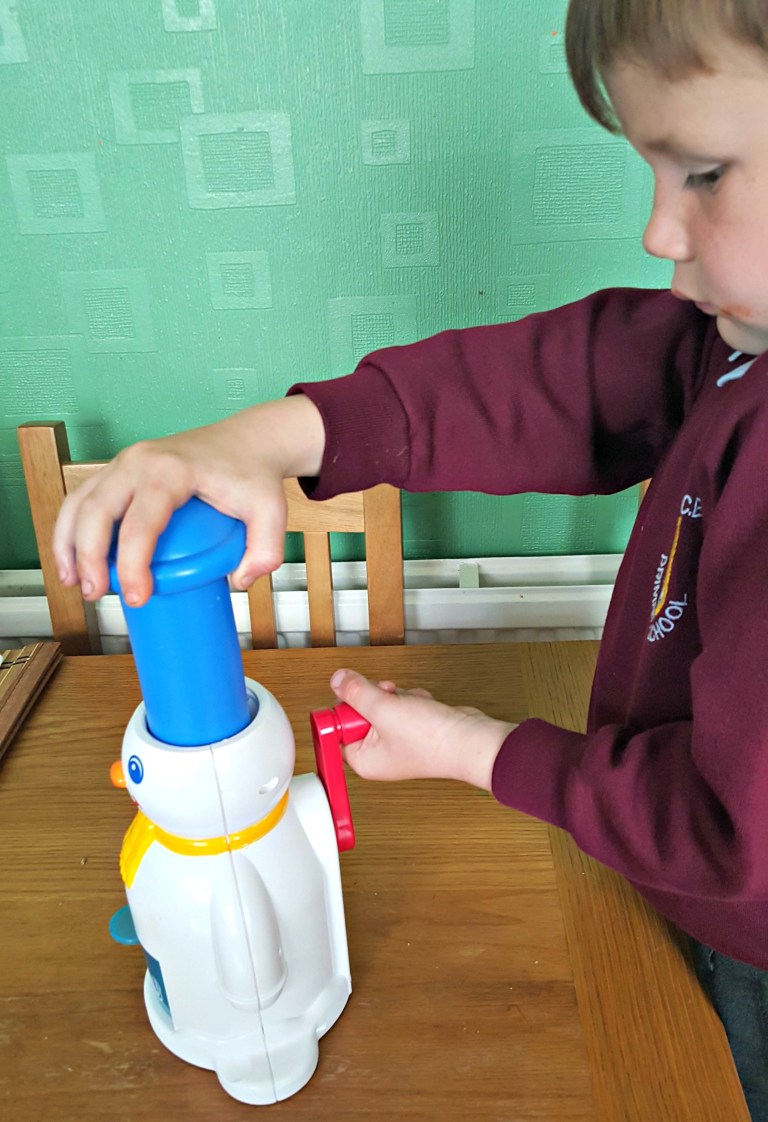 A picture says a thousand words!
Here are some of our favourite influencer snaps! The kids look like they're having heaps of fun with their new heritage toys…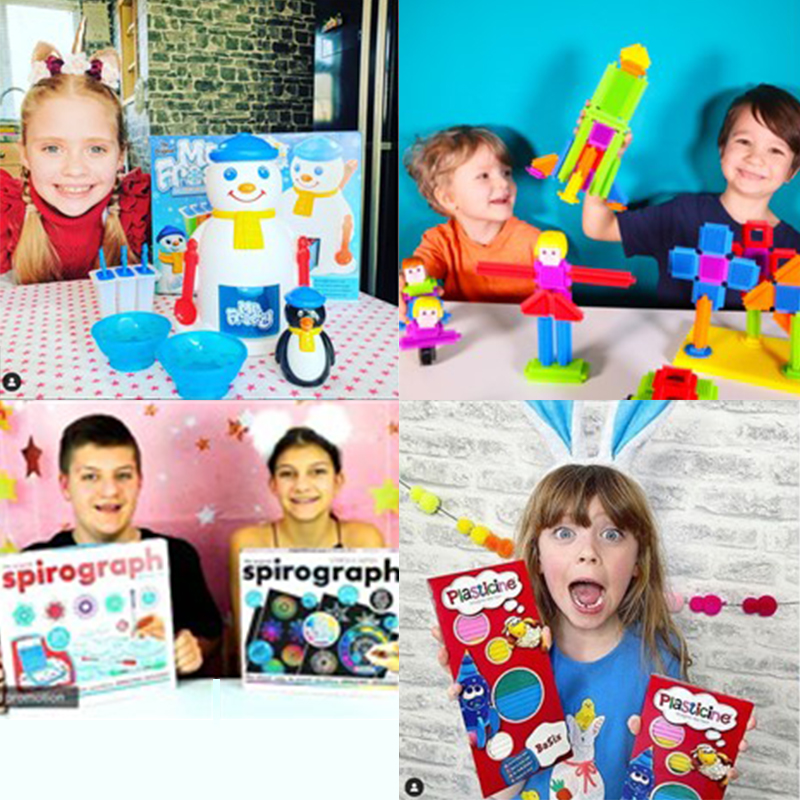 For more heritage toy fun, head back to the main hub page.