Smoby has almost 100 years' experience in creating toys that children want to play with – and which their parents want them to play with too! The brand proudly makes toys that are designed not only to be fun, but which can also accompany children through every step of their development.
But at UKMums.TV we know that it's all very well saying that a toy is great … but when it comes to making those purchasing decisions, a peer review is incredibly valuable. If something already has another family's seal of approval it offers that extra level of reassurance that the product does exactly what it says it does on the tin!
That's why we've rounded up some of our favourite reviews from some of the UK's top parental bloggers. It's literally their job to have fun and test out the latest and greatest products on the market! So get comfy and check out what our families thought of Smoby's awesome collection of toys!
Boo Roo and Tigger Too
Sarah (aka Boo) of the UK family lifestyle blog Boo Roo and Tigger Too was sent the Smoby Supermarket Maxi to see what she and her daughter thought of its potential to support learning through play. Here's what she thought:
"With a parent who works in retail, it is inevitable that the children wish to recreate what they get up to at home. The Smoby Supermarket Maxi is the one-stop-shop to enable them to do just that…
Alone or with friends, kids will love the Maxi Market thanks to the many fun game features that it offers!"
Read the full review here.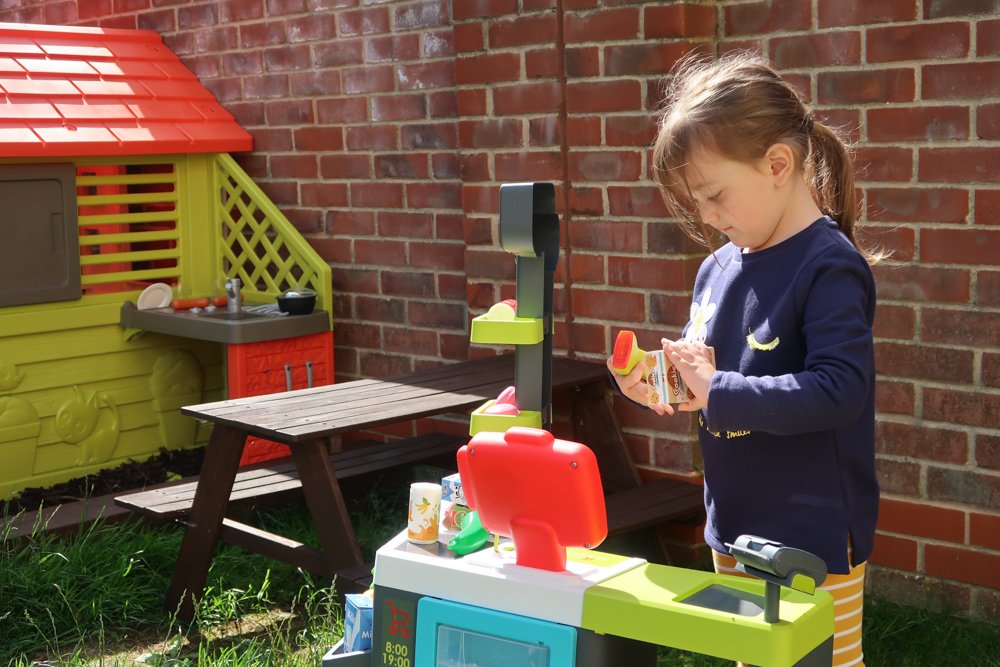 Pretty Big Butterflies
Hollie from Pretty Big Butterflies is a mum of two boys under the age of three, so it can be a challenge to keep them both occupied and entertained! Luckily Smoby was on-hand… Hollie received a Smoby Black & Decker Workbench for the kids to try out. Here's what she thought from a mum's perspective:
"I know Smoby as a great brand when it comes to kids' toys and it's been around for generations so I always feel like whatever they bring to the table is always going to be innovative, have great play appeal and will be safe. I always feel like they do really great roleplay and imagination boosting toys too so I knew the Black & Decker One Workbench wouldn't disappoint…
The Black & Decker One Workbench has everything your little one needs to feel like a pro engineer. It's a large, realistic-looking workbench with lots of accessories to keeps hands and minds busy."
Read the full review here.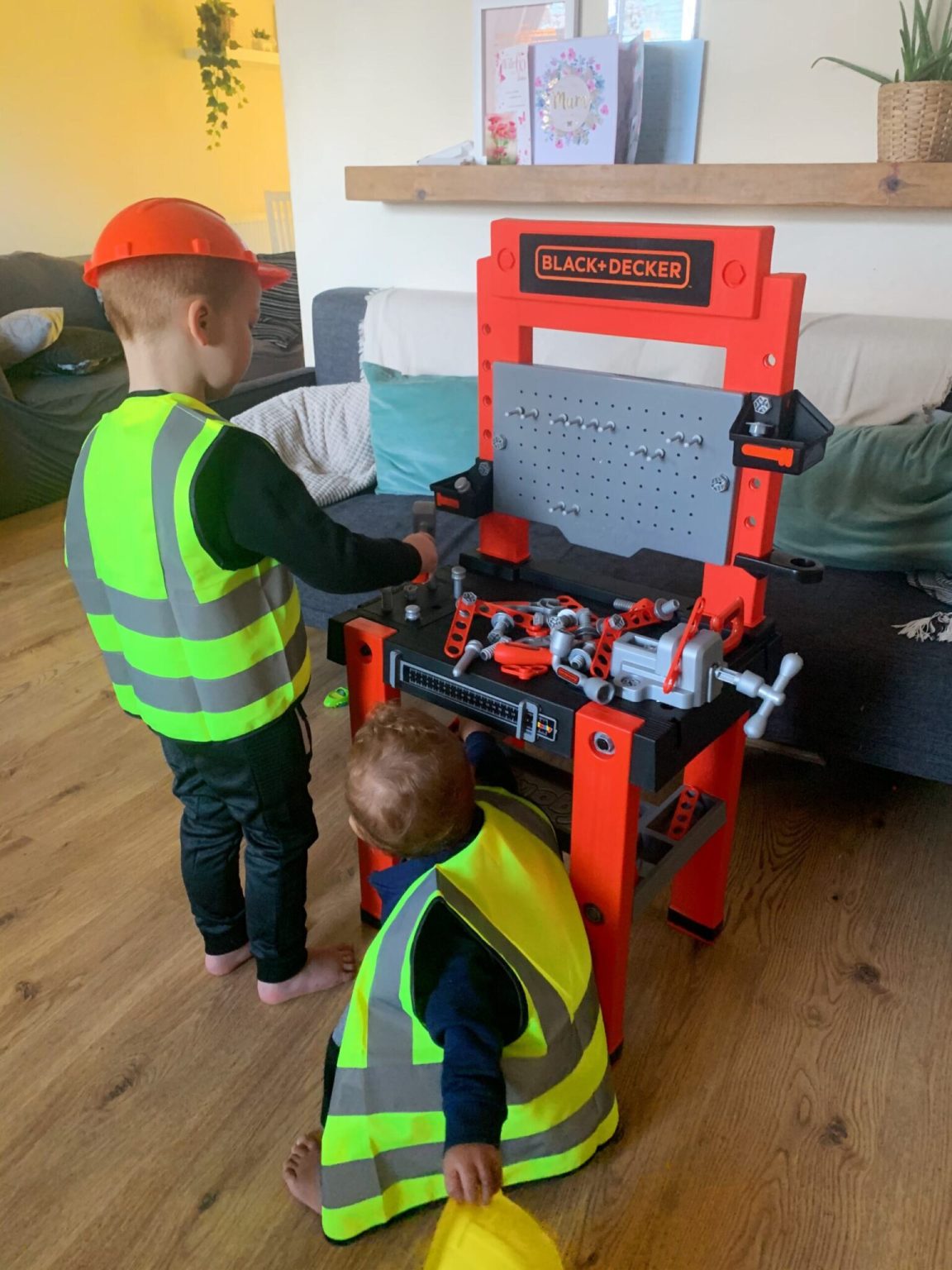 The Littlest Darlings
Family lifestyle blogger Nicole was sent some Smoby products for her children to test and enjoy. Already the proud owner of a Smoby playhouse, which has been "going perfectly for five years," she had high hopes for the Smoby Tefal French Touch Kitchen. So she was happy to report that the kitchen was a huge hit with the kids:
"The (Smoby Tefal French Touch) Kitchen is a lovely red colour and has a few super cool, mind blowing bits with it, which the littles love as they feel like magicians.
I love a few parts of this which I think are really clever like the ice part which you can dispense little ice cubes out. I also love the coffee machine too which you get little coffee pods to put in and Lucas gets very excited for making my coffee…
Smoby has been such a fantastic brand to work with and the products truly are fantastic. Its definitely a brand I'll keep buying from now."
Read the full review here.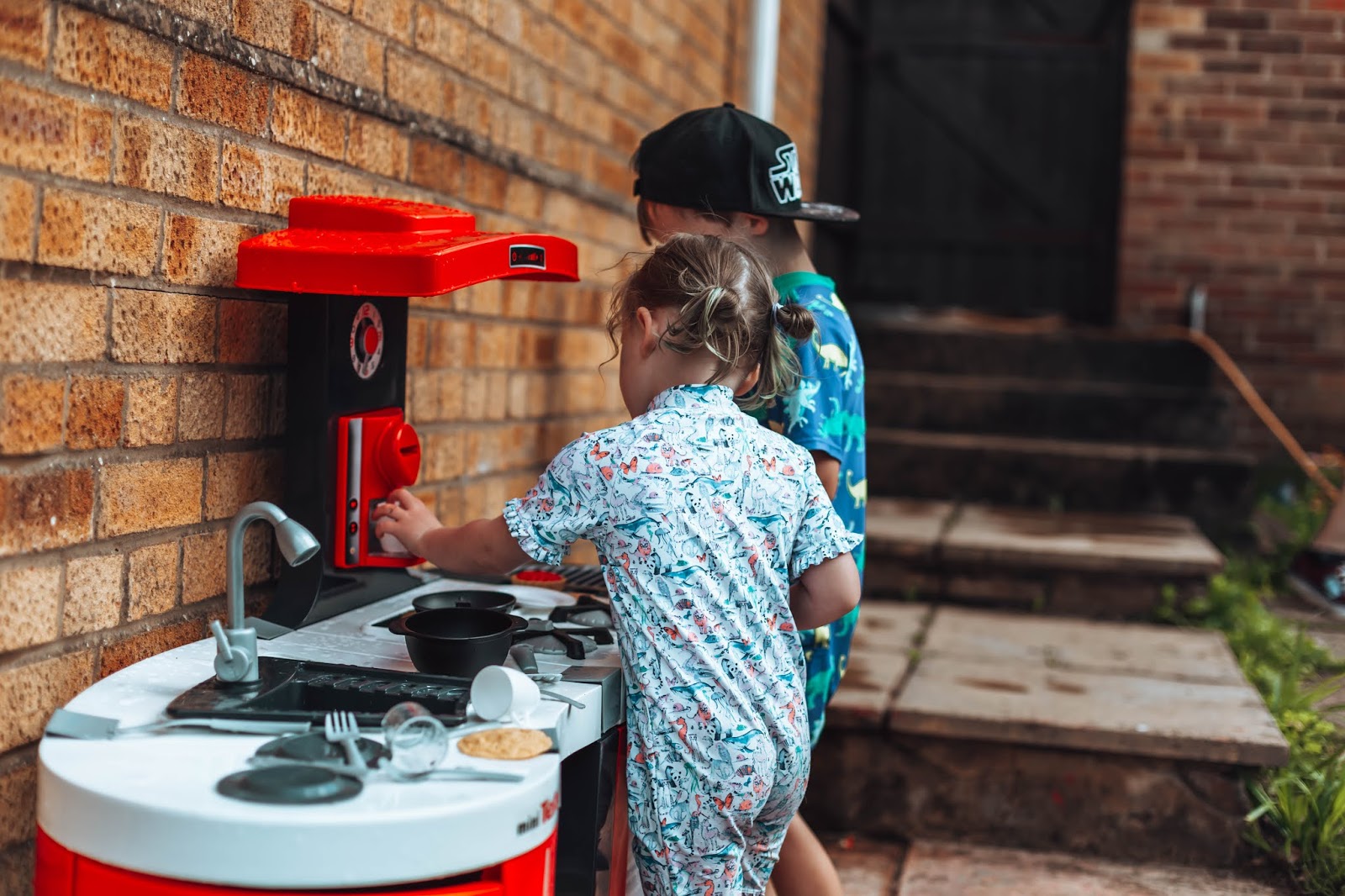 Do you love the look of the Smoby toy collection? If so, you can shop the range at Argos, Very and Amazon. Alternatively, why not try your luck at winning a Smoby Garden Playhouse, worth £300, in our on-site competition here.